Feature
The range explained... Audi
Don't know your A3 from your E-Tron? Don't worry, we've got everything you need to know about Audi and the cars it makes.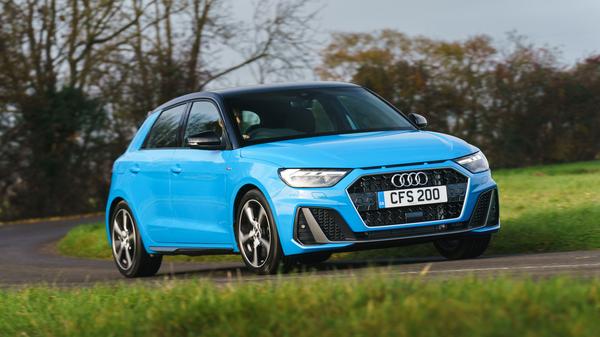 Audi
is one of the world's best-known and most popular premium car manufacturers, with a reputation for cutting-edge technology and outstanding build quality to justify a position alongside companies like
Mercedes-Benz
and
BMW
. It has a wide range of vehicles to suit different budgets and needs. In this article, we'll explain the different types of Audis on sale, and give you the background to the company.
Audi history
The history of Audi is a bit complicated. The company as we know it today used to be called Auto Union, and was formed from four individual German car companies: Audi, Horch, DKW and Wanderer.
The logo of four interconnected rings symbolises these four companies, and was carried over from Auto Union when Audi was formed in 1969. This was when Auto Union was bought by
Volkswagen
, merged with another car company – NSU – and the Audi name was revived. The name comes from the name of the Audi and Horch founder, August Horch. "Horch" is German for "listen", and the Latin for listen is "audi". The company has a strong history of motorsport, dating back to the early days of Grand Prix racing in the 1930s. It's also competed and won at the 24 Hours of Le Mans, and in the World Rally Championship. Today, after strong growth in the 2000s, it sells millions of cars all over the world, and has factories in Germany, around Europe, in South America and in Asia. Let's take a look at the cars it sells in the UK.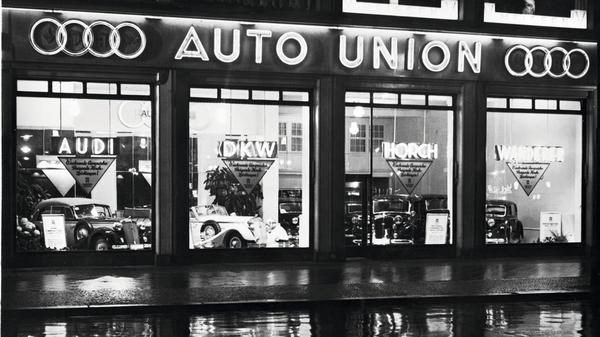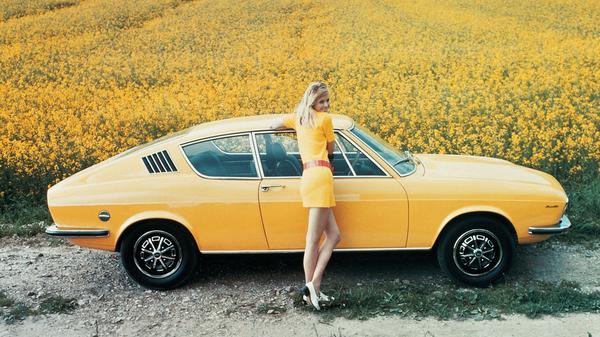 Small cars
Audi doesn't do tiny city cars, so the
smallest car
in its range currently is the
A1
, which is comparable in size to a
Volkswagen Polo
or a
Mini Hatch
. It's only available in five-door form, and is thus formally known as the A1 Sportback. Audi has aimed to fill the A1 with plenty of premium features from more expensive Audis, such as a big infotainment screen and plenty of driver assistance technology.
If you're after something a bit bigger, check out the
A3
range. This car is similar in size to the
Volkswagen Golf
or
Ford Focus
, and comes in a range of versions to suit different needs. As well as the five-door hatchback, known as the A3 Sportback, it also comes as a saloon or a convertible, known as the Cabriolet. If you're a performance fan, Audi does a sportier version of all three, called the S3, and an even more hardcore version of the Sportback and Saloon, called the
RS3
.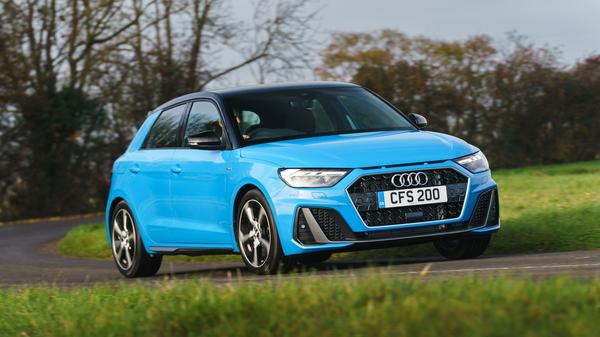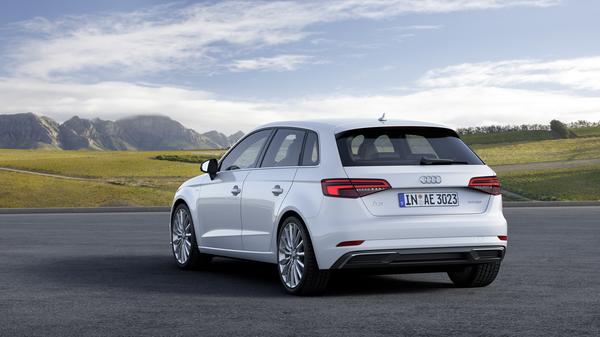 Mid-size cars
For something larger, Audi has a couple of mid-size vehicles you might be interested in. The
A4
is a rival to cars like the
Mercedes C-Class
and
BMW 3 Series
. It comes as both a saloon and an
estate
, called the A4 Avant, all of which are available with plenty of cutting-edge technology for safety, information and entertainment. Once again, both versions are available with more power in the form of the S4 Saloon and S4 Avant, and for even more grunt then the very fast
RS4 Avant
is aimed at those that want to mix practicality with very fast acceleration. For those that need a bit of extra ground clearance, the
A4 Allroad Quattro
is an A4 with jacked up suspension and some underbody protection. It's not quite an SUV, but it'll tackle moderate off-road terrain far better than the regular A4.
For something with a bit more swish, the
A5
ramps up the style over practicality. Around the same size as the A4, it's available as a two-door coupe called, imaginatively, the A5 Coupe. You can also get a five-door hatchback version called the A5 Sportback, and a convertible called the A5 Cabriolet. Once again, all three are available with extra power in S5 guise. The Coupe version is also available with yet more power and sporty bits, in the form of the
RS5 Coupe
. If you want something bigger, check out the
A6
, which offers customers an alternative to rivals like the
Mercedes E-Class
or
BMW 5 Series
. It comes as either a Saloon or an A6 Avant estate, and once again there are sportier versions – the S6 Saloon and S6 Avant – and a monster estate, called the
RS6 Avant
. Like the A4, there's a mild off-road version called the
A6 Allroad Quattro
.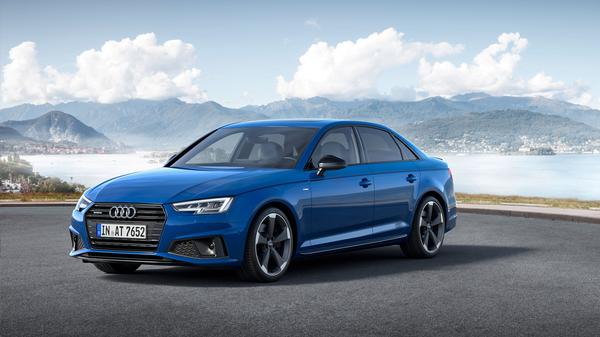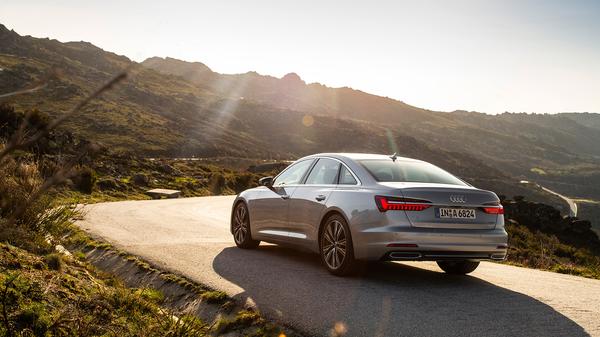 Large cars
Audi has two large cars. Like the A4 and A5, they differ little in size, but one majors on style over practicality and space. The more rakish one is the
A7 Sportback
, which is a coupe-like five-door hatchback aimed squarely at the
Mercedes CLS
.
For a more luxurious, limousine-like vibe, check out the
A8
, which comes as a saloon in two sizes; regular, or the extended-wheelbase A8 L for extra space inside. This is one of Audi's flagship cars, and comes available with all the latest technology the company can develop.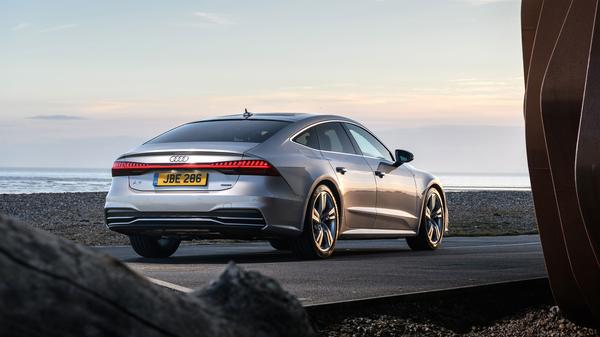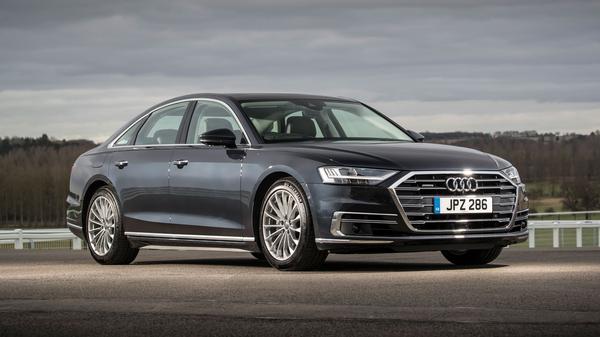 SUVs
If you prefer a higher driving position, an
SUV
might be more your cup of tea, and Audi has several to choose from. The
smallest
is the
Q2
, which rivals cars like the
BMW X1
and
Volkswagen T-Roc
.
It's followed, logically enough, by the
Q3
, which compares in size to the likes of the
Range Rover Evoque
or
Volkswagen Tiguan
. For something larger, the
Q5
is an alternative to
BMW's X3
and the
Mercedes GLC
. It's also available as a sportier, more powerful model called the
SQ5
. Not big enough? Step forward, the
Q7
, which is a full-size,
seven-seat SUV
to take on cars like the
Land Rover Discovery
and
Volvo XC90
. If you want something a bit more stylish, look at the
Q8
, which ups the style factor alongside rivals like the
BMW X6
and
Mercedes GLE Coupe
. It loses the Q7's third row of seats in favour of shorter length and a more sweeping, coupe-like roofline.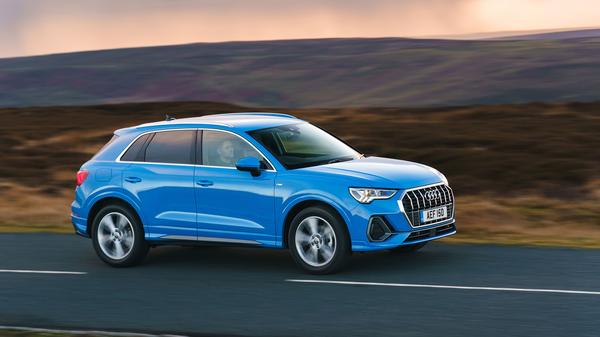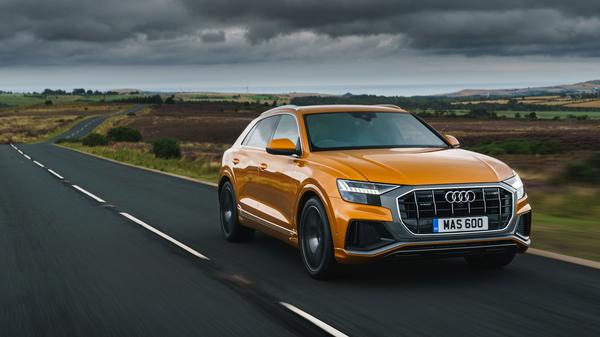 Sports cars
Despite a long history of motorsport success, Audi only has two
sports cars
on sale at the moment, that aren't enhanced versions of other, more sensible cars. The first of these is the
TT
, which comes either as a two-door coupe or as a convertible, called the TT Roadster. As with several other cars in the Audi range, it's available in several levels, all of which are pretty nimble and nippy. But the TTS Coupe and Roadster have some extra zing to them, while the TT RS Coupe and Roadster are both very quick sports cars that should raise your eyebrows.
If, however, they're still not quick enough, look towards the
R8
. This is a proper supercar that shares parts with
Lamborghini
, and it's available as a coupe or a convertible, called the R8 Spyder. Mind-numbing speed and agility come as standard, but they don't come cheap.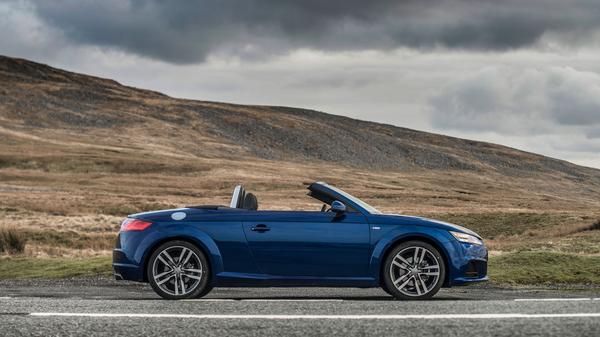 Electric cars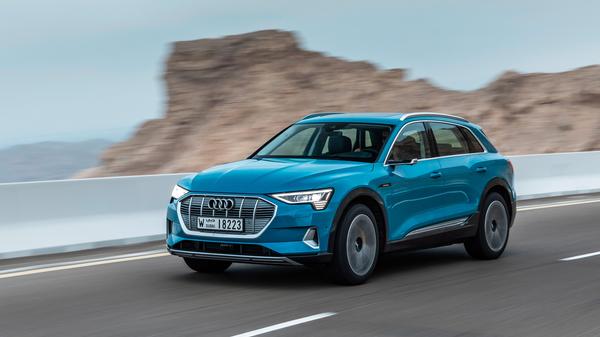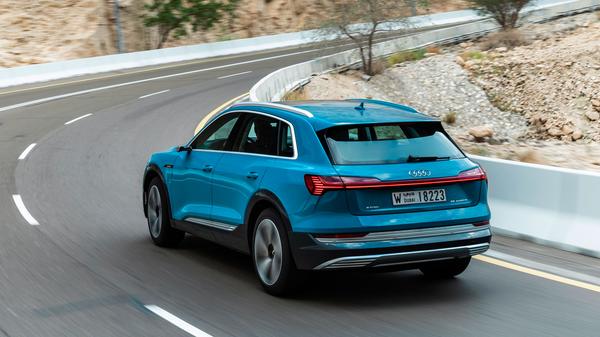 Audi glossary
As with all car manufacturers, Audi isn't averse to throwing a bit of jargon at you while you're researching your next car. Let us clarify some of the terms for you.
Cylinder on demand: A system that temporarily deactivates some of the engine's cylinders while driving, in order to save fuel. If the driver accelerates, they come back into play instantly. DIS: Driver Information System, the name for the information displayed on screens in the instrument panel. High-beam assistant: A system that uses sensors in front of the car to automatically switch between main and dipped beam headlights as necessary. MMI: Multi Media Interface, the name for Audi's infotainment system. Magnetic ride: A type of suspension system that uses magnetic particles in oil to quickly adjust the stiffness of the dampers and adapt to different road surfaces. S tronic: A type of automatic gearbox that uses two clutches for a faster and smoother shift. TFSI: Turbo fuel stratified injection, a name for Audi's turbocharged petrol engines. Tiptronic: An automatic gearbox that lets you switch from automatic mode to manual mode, and shift gears using the gear lever or paddles mounted behind the steering wheel.