car

Finance Calculator

Work out how much you can afford every month
Representative example:
Zuto is a credit broker, not a lender. Our rates start from 8.9% APR. The rate you are offered will depend on your individual circumstances. Representative Example: Borrowing £7,500 over 48 months with a representative APR of 21.4% the amount payable would be £226 a month, with a total cost of credit of £3,369 and a total amount payable of £10,869.
How it works

Apply
Apply online and find out if you're pre-approved in minutes.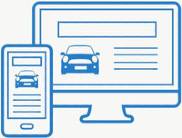 Find
Buy from Zuto's verified dealers or let Zuto's car finding team help you.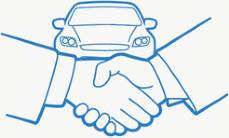 Drive
Sign the paperwork, collect your car and drive away.
What our customers are saying
Very patient and friendly
I was assigned my own advisor who was very patient and friendly, she offered a lot of advice and knowledge.
Jake, Leeds
Straight forward
I was pre approved and went searching for my new car with confidence. Once I found my car, the paperwork was very straight forward. I only wish everything in life was this simple.
Sharon, Devon
So easy
From start to finish the loan process was so easy, the staff were extremely helpful, concise and to the point.
John, Glasgow
Compare car finance from leading brands

Terms and conditions:
*Subject to meeting the terms and conditions of our lending panel
Please note that your personal finance example and monthly repayment are designed to give you an indication of how much you may expect to pay for your loan. Due to the many factors involved in vehicle finance companies making their decision, Zuto can&pos;t guarantee being able to obtain a loan at the quoted rates/prices. Zuto&pos;s staff will always try to obtain the best deal for you based on all your circumstances.
Zuto Limited. Registered in England. Registered number 05722976. Registered Office: Winterton House, Winterton Way, Macclesfield, Cheshire SK11 0LP. Zuto Limited is acting as a credit broker and not a lender, authorised and regulated by the Financial Conduct Authority, registration number 452589. All finance is subject to status and income. Applicants must be 18 or over, terms and conditions apply, guarantees and indemnities may be required. Zuto can introduce you to a limited number of finance providers, based on your credit rating, Zuto won&pos;t charge you anything for this service, but do get a fee from the lender which varies based on the product or amount borrowed.
Auto Trader Limited is a credit broker not a lender, and is authorised and regulated by the Financial Conduct Authority in relation to consumer credit and insurance mediation activities. Our FCA firm number is 735711.