Best Of Best estate cars 2019
If you need a plush and practical family car, it might be worth considering an estate. Here's our top picks for the best estate cars of 2019.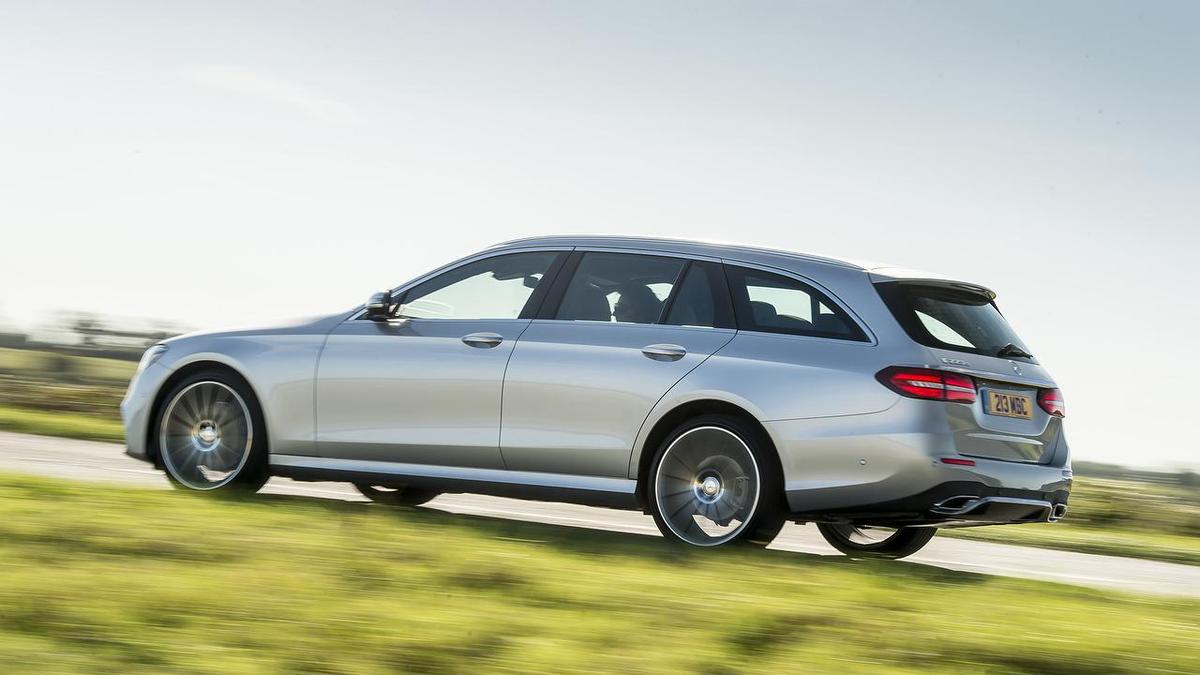 View gallery
SUV
s may be storming to the top of every sales chart going at the moment, but the humble estate car isn't dead yet. With the space, practicality and versatility they offer, estates still make brilliant
family cars
.
Granted, they may not have the rugged
off-roader
styling of an SUV, but usually, estates are less expensive to buy and run than their SUV counterparts, while still having the capacity to cover every motoring eventuality. What's more, if you're used to a
saloon
or a
hatchback
, an estate may feel a bit more familiar than an SUV, and to some buyers, that'll be important.
Thing is, there are lots of estates to choose from, so which one should you pick? To help you out, here are Auto Trader's six favourite estate cars, covering every size and budget.
Dacia Logan MCV – the bargain-basement one

Skoda Octavia Estate – the clever one

Seat Leon ST Cupra 300 – the fast one

Volkswagen Passat GTE Estate – the hybrid one

Mercedes E-Class Estate – the absolutely massive one
Dacia Logan MCV – the bargain-basement one
The '
MCV
' bit of the
Dacia
Logan
's name stands for 'Maximum Capacity Vehicle', so no prizes for guessing what the focus of this car is. At a staggering 573 litres, the boot is simply enormous for a car this small, even eclipsing many cars from the class above for capacity. Most important, though, is the Logan's other focus; affordability. With our favourite model (TCe 90 Ambiance) costing a shade over nine grand, you're getting a heck of a lot of car for very little money. Ok, so it's a bit basic inside, it's a bit noisy and it's not that great to drive. But with value like that on offer, who cares?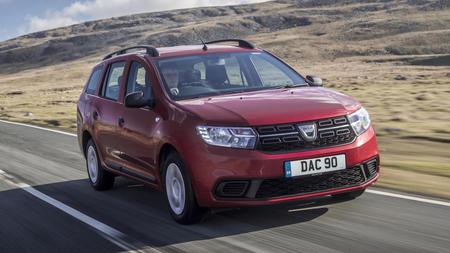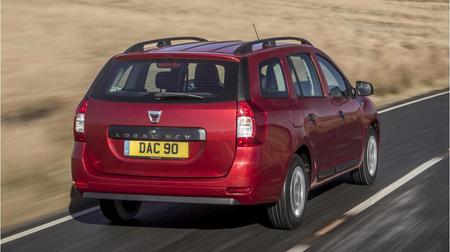 Skoda Octavia Estate – the surprising-one
Yes, the
Skoda
Octavia
Estate
has one of the biggest boots in its class at 610 litres, but that's not the only reason it makes this list. There are literally dozens of other features on hand to help make your life easy, and in a family car, that's exactly what you need. Whether it's the ice scraper under the fuel flap, the detachable boot light that can double as a torch, or the bottle holder that allows you to open the bottle with one hand, it feels like
this car
has every base covered. It's also good to drive, nice inside and affordable to buy and run.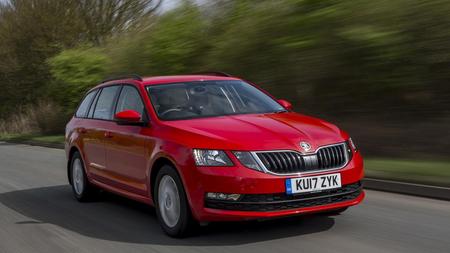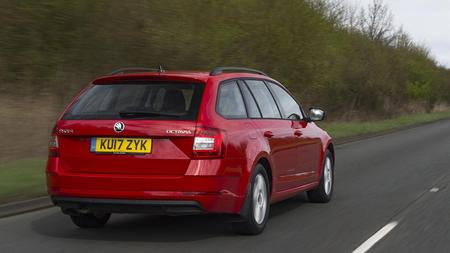 Seat Leon ST Cupra 300 – the fast one
By any standard, the
Seat
Leon
ST
Cupra
is fast. Its turbocharged 2.0-litre petrol engine – the same one as you find in the VW Golf R – develops 300 horsepower and allows you to power from 0-62mph in just 5.7 seconds. Phew. A bespoke adaptive suspension also makes it great
fun
to fling around in the bends, and although the ride has the edge you expect from a performance car, it's a lot more forgiving and comfortable than most of its hardcore hot hatch rivals. And, because it has a much bigger boot than any of them, you can bring up to 587 litres of stuff along for the ride.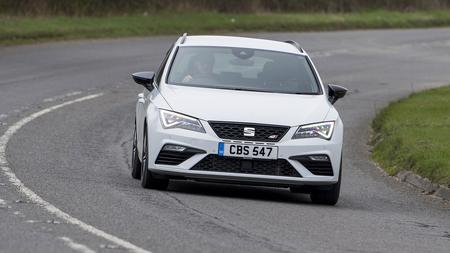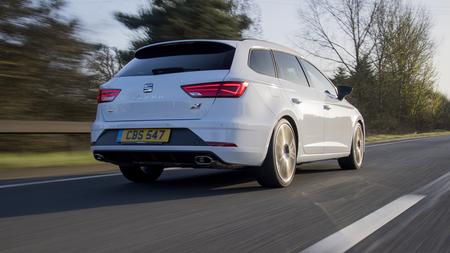 Volkswagen Passat GTE Estate – the hybrid one
Granted, if you're looking for maximum load-carrying capacity, the GTE isn't your best choice of
VW
Passat
Estate
, because it loses 167 litres of boot space to the car's petrol-electric hybrid gubbins, leaving the GTE with just 483 litres. For many buyers, however, that'll be enough to be getting on with, and no other estate car of this quality can deliver
plug-in hybrid
functionality. You can run up to 31 miles on battery power alone, and when all your power sources are hooked up, you get a very sprightly 218 horsepower. What's more, it's generally a comfortable and relaxing car to drive, has a plush-feeling interior and makes huge financial sense, especially for company car drivers.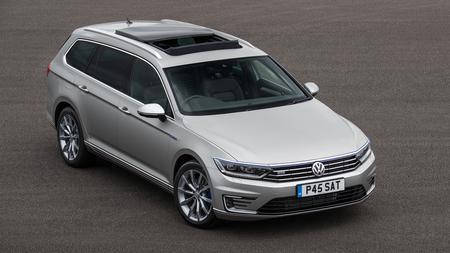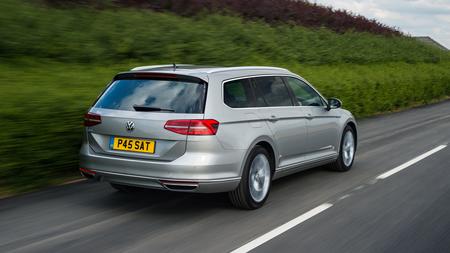 Mercedes E-Class Estate – the swanky one
Big is best when it comes to estate cars, and the
Mercedes
E-Class
Estate
is pretty enormous, with 640-litre boot that trumps direct prestige rivals from
Audi
,
BMW
and
Jaguar
.Practicality aside, there's plenty of other stuff to like about the
E-Class wagon
. It's comfortable and relaxing to drive, high in quality and comes stacked with luxury and safety kit.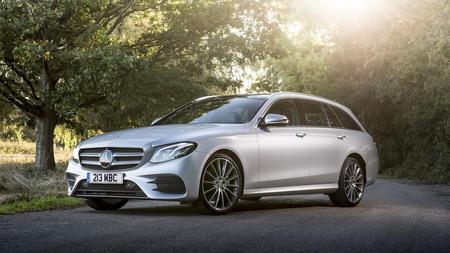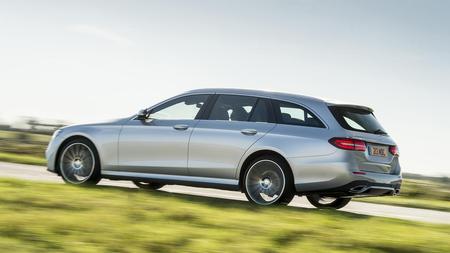 Skoda Superb Estate - the absolutely massive one
Huge as the Mercedes E-Class is, it doesn't boast the boot space or the rear leg room of Skoda's aptly-named
Superb Estate
. WIth a 660-litre boot it's the go-to car for those that need to carry loads of stuff around in the back, and there's limo levels of room for passengers in the second row of seats as well. What's more, it's a very comfortable car to drive with several different engine choices, and like the Octavia is crammed full of clever little touches to make your life easier. We particularly like the umbrellas that are stored in the front doors.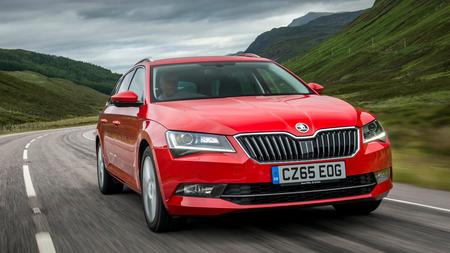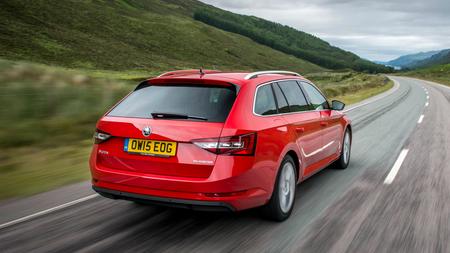 Interested in buying a Mercedes-Benz E Class?