Car leasing
Lease a brand new car
Free UK delivery
Road tax included
Find and lease a brand new car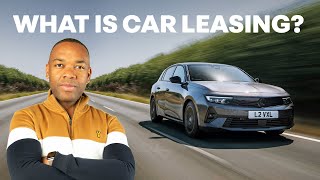 What is car leasing?
Rory Reid covers the basics of car leasing, including:
How car leasing works
Your car lease payment options
Car lease maintenance
Owning a car & more
Wondering if a car lease would suit you? Watch our new video, or visit our leasing hub for more guides.
Lease a brand new car that suits your lifestyle
It's simple
Make the monthly payments for a fixed length of time and, once the lease has ended, you return the car.
It's hassle free
Home delivery on lease cars is free. And once the lease contract is up, you simply hand the car back to the lease provider.
Complete peace of mind
Leasing new cars mean you're covered with the manufacturer warranty and road tax already paid for.
Leasing deals on popular brands
About Auto Trader
We're experts on cars, with over 40 years experience in the automotive industry, so you can count on us to bring you the best deals.
Auto Trader Trustpilot rating: Excellent
4.7/5
Score is based on 74,045 reviews
Auto Trader Classified Advert
Auto Trader
Classified advert listing on Auto Trader
About Auto Trader