Best Of
Best small cars 2023
From first cars for new drivers to a second car for families or downsizing empty nesters there's a small car to suit all tastes – here are the best as picked by our experts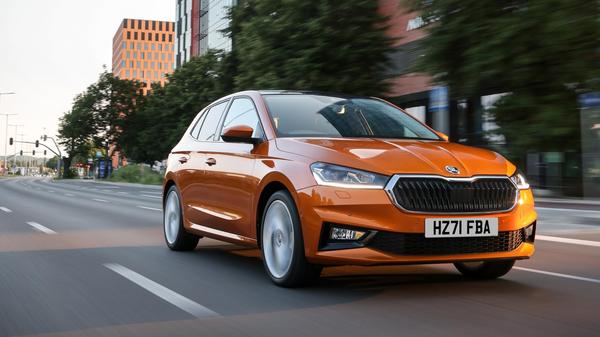 Words by: Erin Baker

Additional words by: Dan Trent
Last updated on 18 April 2023 | 0 min read
Small cars are a popular choice here in the UK. Drivers love the manoeuvrability and reduced fuel economy that go hand-in-hand with compact dimensions, and the best small cars these days also provide enough practicality to satisfy a small family. Recent strides in technology also mean small cars are more sophisticated than ever and now come with the touch-screens, digital instruments and driver assist systems previously reserved for larger, more expensive models.
Here are some of the best on sale in 2022.
Vauxhall Corsa
An impressive all-rounder in its latest form, and now with the option of
electric-only power
. Light and nippy, the Corsa also feels more spacious inside than previous versions. Inside, dashes of body-matched colour lift the cabin, while the seats are positioned lower down for a sportier feel to the drive. More expensive than before, but you feel like you're getting more car for the money.
Read the full review
or explore the
Vauxhall Corsa range on Auto Trader here
.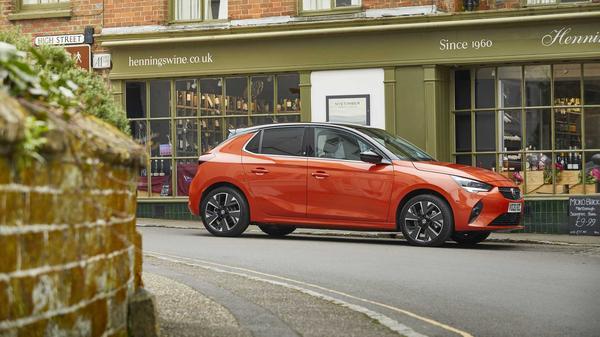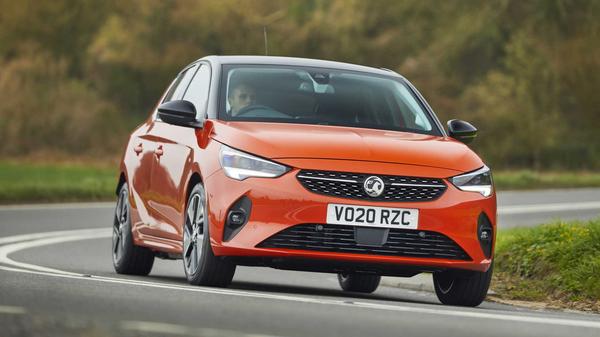 Hyundai i10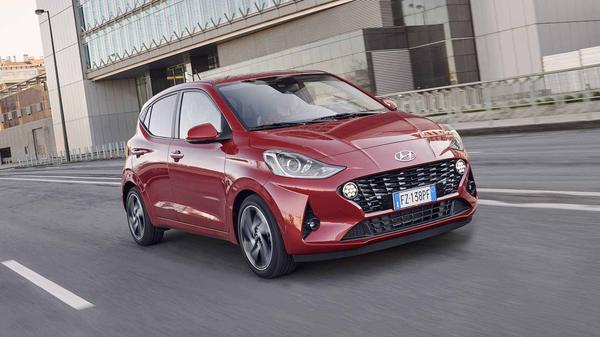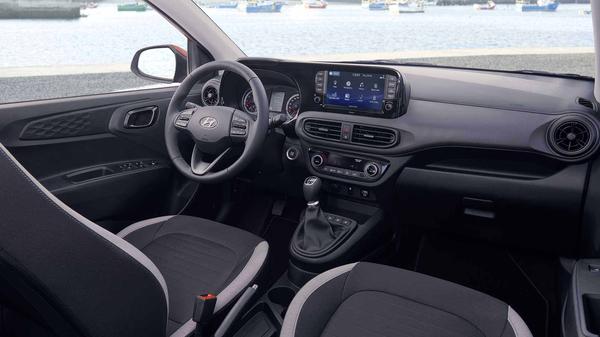 Mini Electric
If any car suits electric power, it's the eternally urban Mini. Comes with a wealth of bespoke design options, colours and patterns inside and out, smart leather stitching, funky LED lighting and retro dials, and now electric power. Charge it overnight at home and you'll be good for a few days of urban trips.
Read the full review
or explore the
Mini Hatch range on Auto Trader here.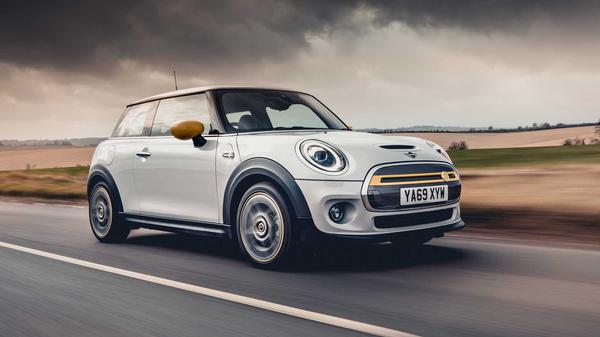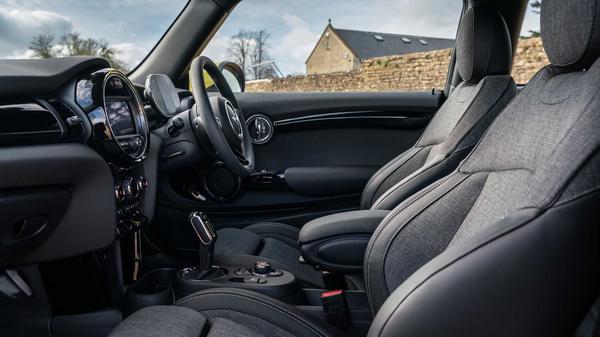 Skoda Fabia
Skodas always deliver great value for money and the Fabia is an enduringly popular choice for that alone, but there's more to it than that as well. An all-new model brings with it more space inside, all the latest technology and an updated range of efficient engines capable of well over 500 miles between fills if you go for the optional 50-litre fuel tank. Skoda claims the biggest boot in the class for its new Fabia as well, this paired with expanded driver assistance and safety tech to keep you out of trouble.
Explore Skoda Fabias on Auto Trader here.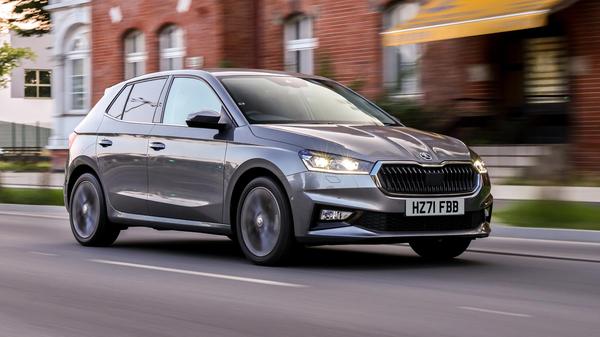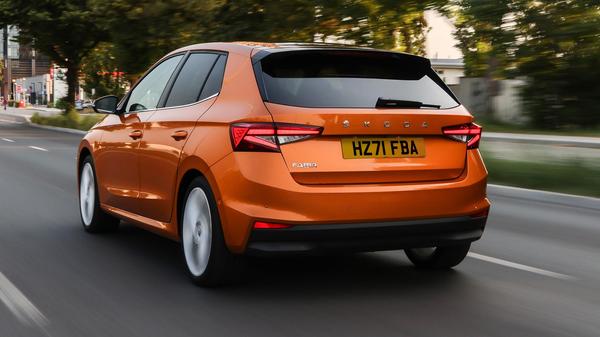 Honda E
The coolest small electric car on the market, no question. While everyone else went futuristic with their electric offerings, Honda, in a stroke of genius, went retro. One to buy with the heart and the head: Honda is known for its excellent reliability and high residuals. Our experiences of
running one on long-term test
suggest it delivers on the promise as well, turning heads and winning smiles wherever we went. The range isn't great but for short, urban trips it's fine and the interior is among the best of any modern car at any price.
Read the full review
or
explore the Honda E range on Auto Trader here.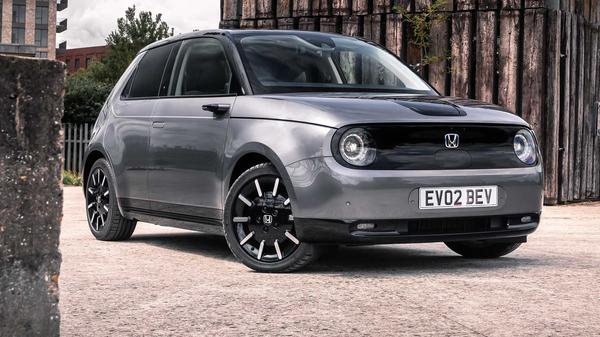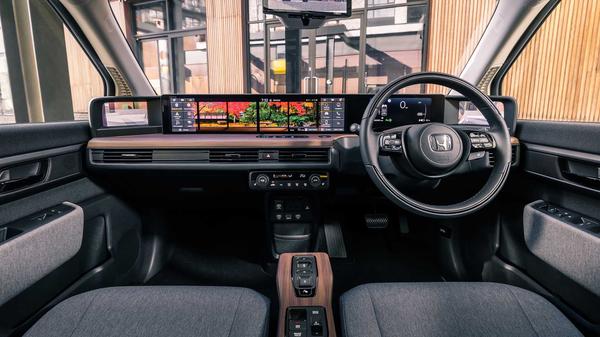 Peugeot 208
A splash of French verve, the 208 now comes with the choice of petrol or electric power. All choices are spritely and refined. It looks the business from the outside, and inside has Peugeot's clever i-Cockpit design system, keeping the steering wheel and dials low down. Gladdens the heart.
Read the full review
or find used and new
Peugeot 208 on Auto Trader here
.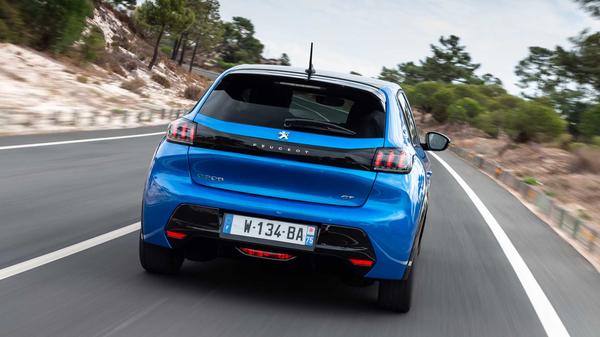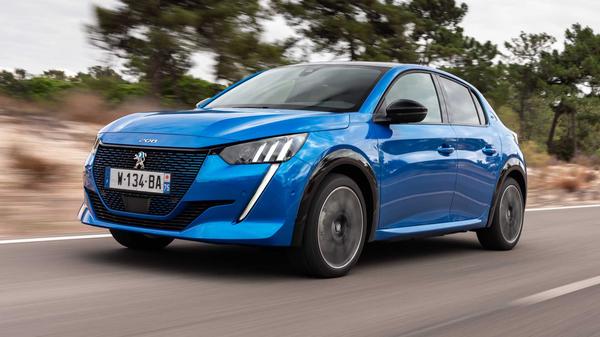 Volkswagen Polo
If it's a grown-up small car you're after, the Polo is the one. This enduring city run-around looks better than ever, especially is burned orange, and has VW's familiar mature ride and handling. It's incredibly accomplished at motorway speeds, with very little wind and tyre noise, which is unusual for a car this small, at this end of the price spectrum. Updated for 2021, the new Polo comes with improved tech, more efficient engines and sharper looks.
Read the full review
or explore the
Volkwagen Polo range on Auto Trader here
.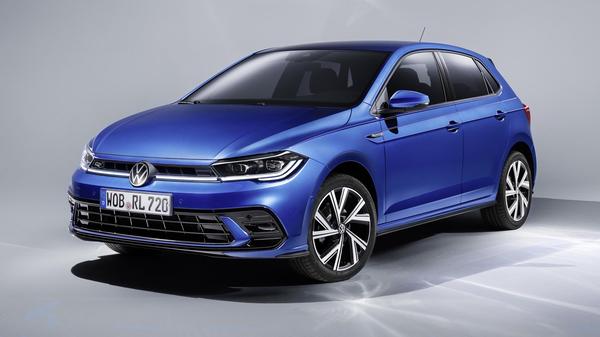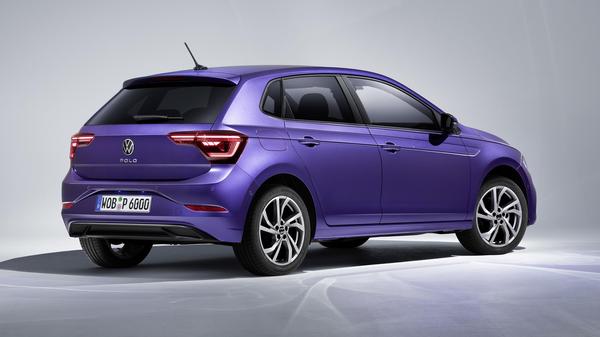 Kia Picanto
Kia is known for its great fuel efficiency and signature seven-year warranty scheme, so pair these with a practical city car and you've got a strong competitor in the small car class. The Picanto, Kia's smallest car on the market, looks good, is well equipped and in its 100 horsepower turbocharged form is an unexpected giggle to drive.
Great for: Learning how to drive … or making you feel 17 again
Read the full review
or
find a Kia Picanto on Auto Trader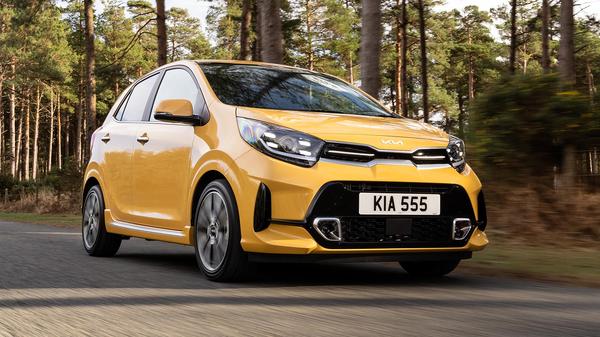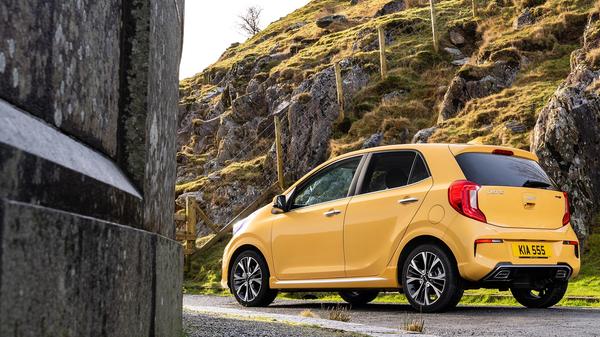 Citroën Ami
If you're looking to get from A-to-B in the most fuel efficient and eco-conscious way then the fully electric, two-seater Ami could be the quirky mobility solution for you. This is the perfect urban companion, so compact that it's technically a quadricycle for affordability and accessible fun. With a top speed of 28mph and up to 46 miles of pure electric range, the basic Ami lends itself to short commuter trips to and from work, or as an alternative to public transport in and around the city.
Great for: city commuters
Read the full review
or
find a Citroën Ami on Auto Trader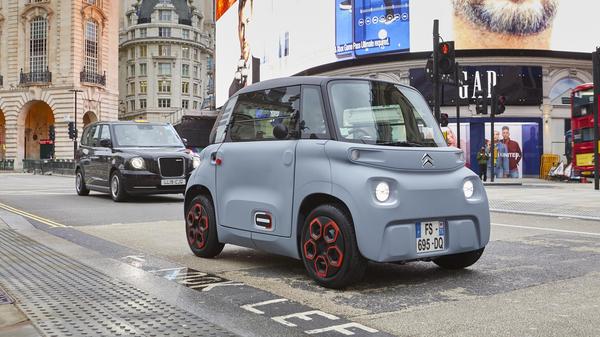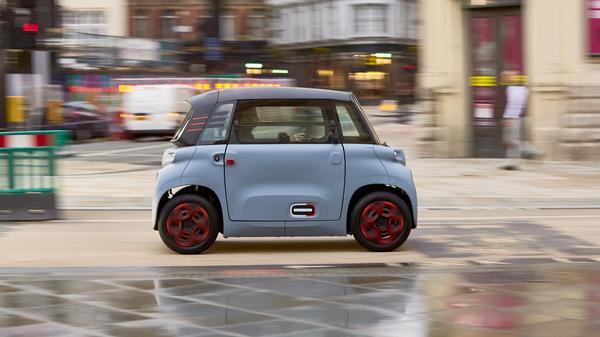 Why choose a small car?
If you tend to drive only short distances or you don't often carry passengers, then a small car could be ideal for you.
Small cars are usually cheaper to buy. They'll often come with smaller engines, which can mean better fuel economy and efficiency – which in turn can mean lower running costs too. A small car's dinkier dimensions also make it more manoeuvrable, making it easier to park and easier to thread along congested city streets.
Small car buying advice
There's plenty of choice on the small car market and it can become overwhelming. So, keep the following points in mind when comparing your shortlist of small cars.
Small car running costs and fuel economy
Smaller cars tend to do well in both areas, but that's not guaranteed. There's a huge difference between the best and worst in class, and even within the same model range, there can also be a big difference between the best and worst derivatives of the car.

Getting the specification you want
Entry-level models have attractively low prices, but often don't come with equipment you'd think of as necessary (like air-con), so you need to pay more for a higher trim level or optional extras. By the time you've done that, you may be better off with a different car entirely, so decide early on what items you can't live without, and make sure you always compare models like-for-like.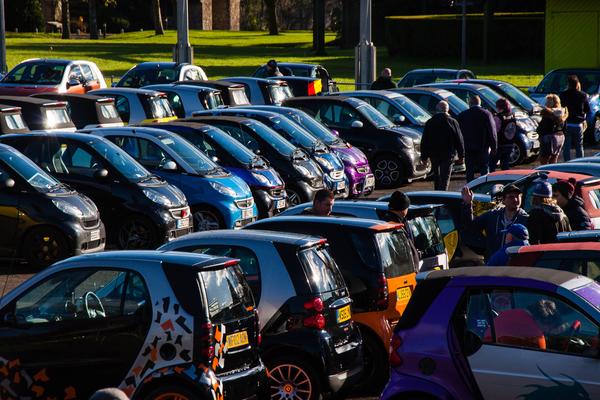 How practical is your small car?
Check the practicality of the boot, the space in the back seats and overall storage space. You may not carry passengers often, but there will inevitably come a time when you need to transport family or friends, and need space for them. Think about the minimum amount of space you're likely to need on a reasonably regular basis.
On the topic of families, you should check whether your car of choice is accommodating of child car seats and whether you have enough room for prams, bags and everything else that comes with a little one.
Think about the engine you'll need
Consider the type of driving you do regularly. While you may spend most of your time zipping around the city, that doesn't necessarily mean that you don't regularly venture further. Bear in mind that a small engine may struggle with steep inclines, faster roads and when carrying heavier loads.

FAQs
Can a small car tow a trailer or caravan?
This depends on the car's kerbweight (which you can find in the owner's manual) and the weight (called mass) of the trailer or caravan. If the tow weight is less than 85% of the car's kerbweight, you'll be able to tow it.
Are small cars cheaper to run?
Typically, cars with higher fuel economy and smaller engines are cheaper to run.
Small cars can perform well with small engines, which means they're often considered by buyers looking to keep running costs down. This depends on the individual car though, so shop around.
Are small cars safe?
It's true that bigger cars have more weight and bigger crash zones (which can help in the event of a full crash) but advances in technology mean small cars have much improved their safety in recent years.
When looking at a small car, compare safety features like airbags, anti-lock brakes, safety belts etc. and check how many stars (out of five) the car was awarded in Euro NCAP crash tests – the European security standard.
What is a supermini?
A supermini a type of small car, examples of which include the Ford Fiesta, Volkswagen Polo, Renault Clio and Toyota Yaris. Superminis are larger than a city car – like the Fiat Pando or Toyota Aygo - and smaller than family hatchbacks such as the Ford Focus and Volkswagen Golf.
The European car industry also classifies these cars by segment, and superminis fall into the B-segment, between city cars in the A-segment and midsize family hatchbacks in the C-segment. Superminis are popular because they're usually affordable to buy, cheap to run and easy to drive. They usually come in a hatchback body style – with either three- or five doors – and most can fit two adults in the back seats.