Feature
The range explained… Hyundai
Don't know your Tucson from your Kona, or your Santa Fe from your i10? Fear not! We've got everything you need to know about Hyundai and its cars in this handy guide.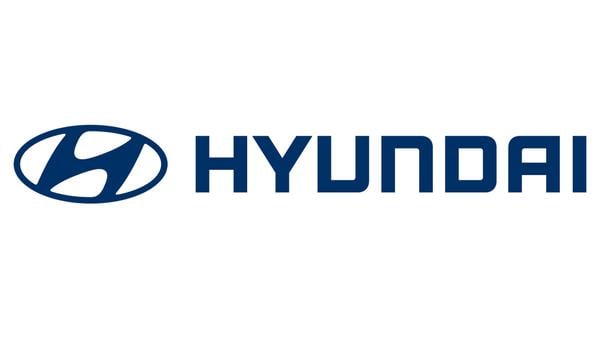 Hyundai is South Korea's biggest car maker and one of the fastest growing manufacturers in the UK, gaining popularity thanks to its broad range of cars that trade on value for money and reliability. In this article, we'll explain the different cars that Hyundai makes, and a bit about the company itself, too.
Hyundai history
Although Hyundai only started selling cars in the UK in 1982, the firm started building cars in South Korea back in 1967. From a background in general engineering and construction, Hyundai's car building started with humble origins, agreeing a contract with Ford to produce versions of the Cortina. But in the 1970s it invested heavily in developing its expertise, and was soon building its own cars for markets around the world.
Today, Hyundai operates the world's largest car plant in Ulsan, South Korea, where it builds 1.5 million cars a year. It also has further plants around the world, as well as a design and engineering centre in Germany to help design vehicles for European customers. In the UK, it sells around 100,000 cars a year. So, let's learn more about the cars that Hyundai sells.
Small cars
Hyundai very kindly uses a pretty logical naming system for (most) of its cars. The larger the number, the larger car. Its smallest car is the
i10
, a small
city car
to take on competitors like the
Volkswagen Up
or
Toyota Aygo
, which boasts good practicality and is fun to drive, too. Go up in size and you'll reach the
i20
, which comes in both three-door and five-door hatchback formats, and rivals cars like the
Ford Fiesta
or
Volkswagen Polo
.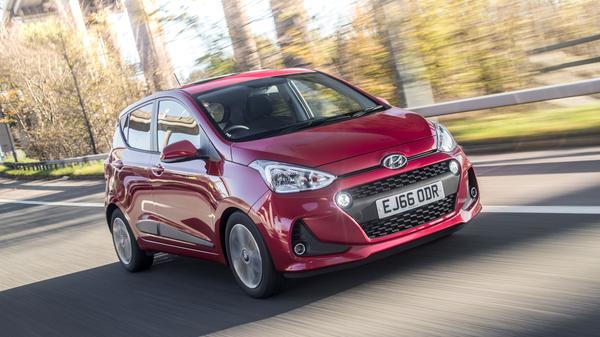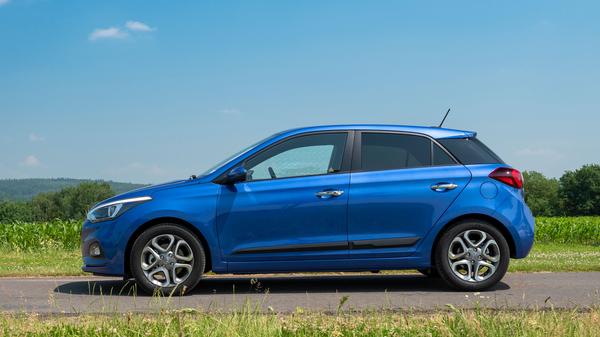 Larger cars
Next up in size (and name) is the
i30
, which is the size of a
Volkswagen Golf
or
Ford Focus
and comes in a variety of flavours. As well as the hatchback version, there's also the i30 Tourer
estate
and the i30 Fastback, which blends elements of hatchback and saloon. For sportier types, there's the
i30N
, which is Hyundai's hot hatch and a genuine rival to the
Volkswagen Golf
GTI.
The
i40
, as you may have guessed, is bigger still, and an alternative to cars like the
Ford Mondeo
or
VW Passat
. It comes in both Saloon and Tourer estate form.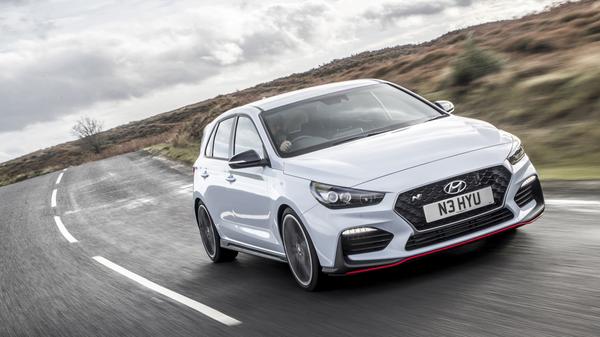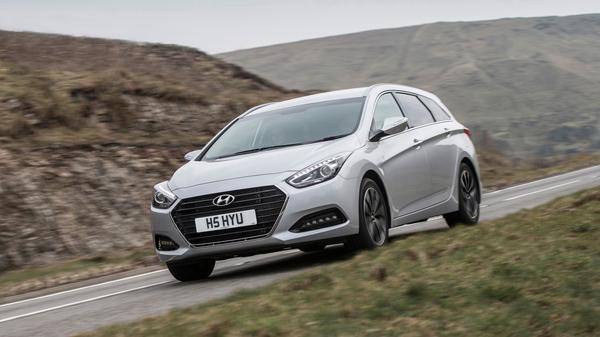 SUVs
With seemingly everyone wanting an SUV these days, Hyundai has made sure it's got different needs covered with a wide range of high-riding, practical machines.
Smallest
in the range the
Kona
, whichhas a proper name, rather than a number, and has distinctive styling to make it stand out against cars like the
Nissan Juke
and
Citroen C3 Aircross
.
Need something bigger? Check out the
Tucson
, which sets its sights on the
Nissan Qashqai
and
Honda CR-V
. It's a five-seater with plenty of equipment and space inside, as well as stylish looks. Still not big enough? Then check out another American city-named car, the
Santa Fe
. This is Hyundai's largest SUV and can come with
seven seats
, which be of considerable appeal to larger
families
.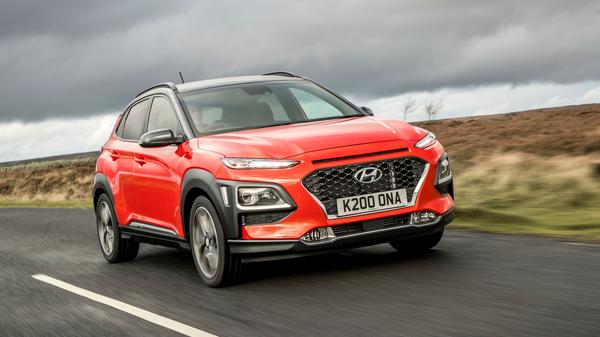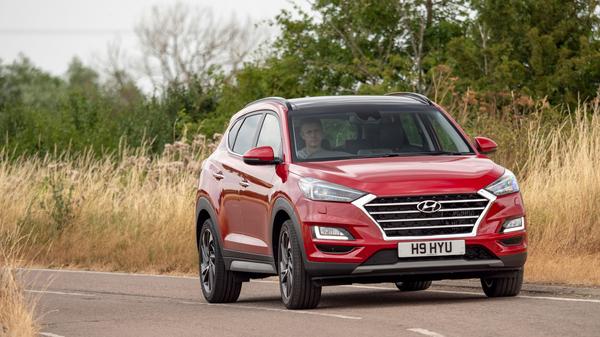 MPVs
If the high-riding SUV look isn't for you, but you still need major practicality, then Hyundai has a couple of
MPVs
to offer you. The first is the
ix20
, a small but spacious car based on the i20 hatchback and very similar to sister company
Kia's Venga
. If you have to carry eight people around though, then check out the
i800
, which is essentially a minibus in car form, and represents a lot of vehicle for the money.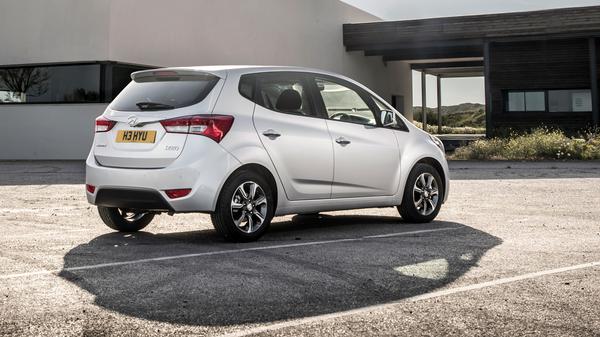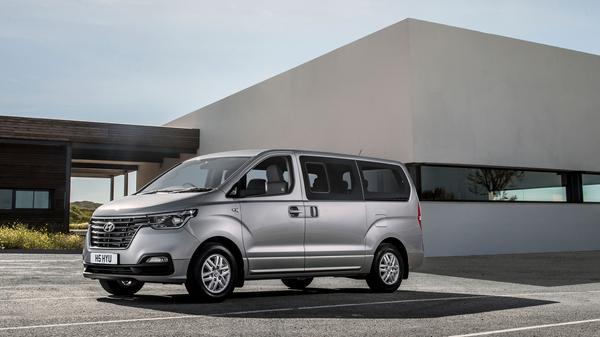 Electric cars
If you're abandoning the world of petrol and diesel and want to embrace the
electric
revolution, then Hyundai has you covered. First up is the
Ioniq
Electric, the zero-emission version of Hyundai's economical hatchback, and an alternative to cars like the
Nissan Leaf
. There's also an electric version of the Kona SUV.
More unusual is the forthcoming
Nexo
SUV, which is powered by hydrogen rather than by plugging it into the wall. At the time of writing, it hasn't yet been released in the UK, and how viable it will be for you will depend on how much access to hydrogen refuelling you have, because hydrogen filling stations are still very rare.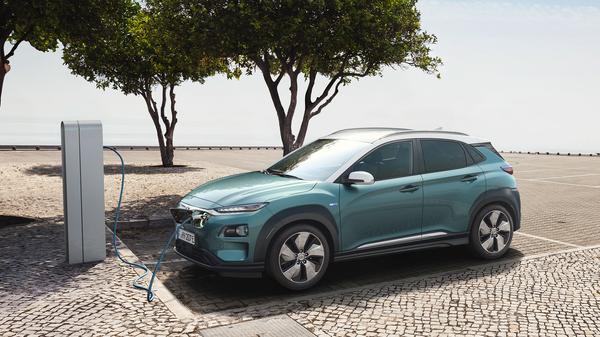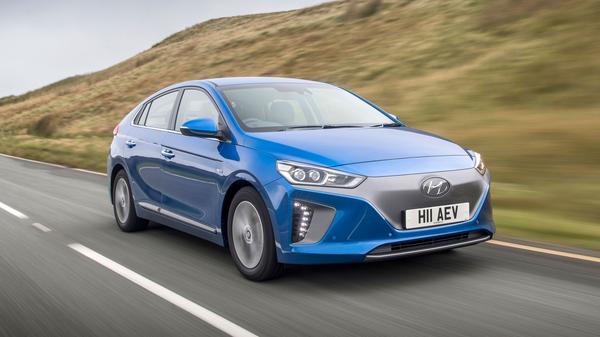 Hybrids
If the step to full electric power isn't practical for you, how about a hybrid? As well as an all-electric version, the Ioniq is available as a "traditional" petrol-electric hybrid, or as a plug-in hybrid that allows you to recharge the battery by plugging it into a wall socket.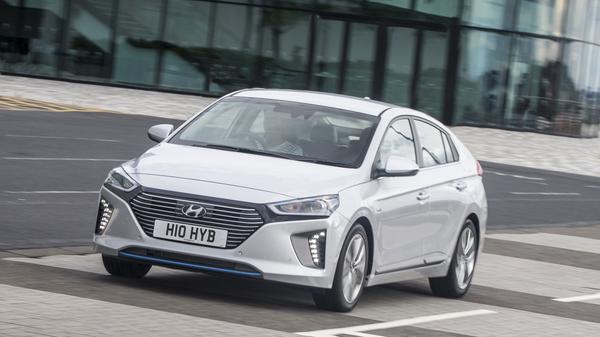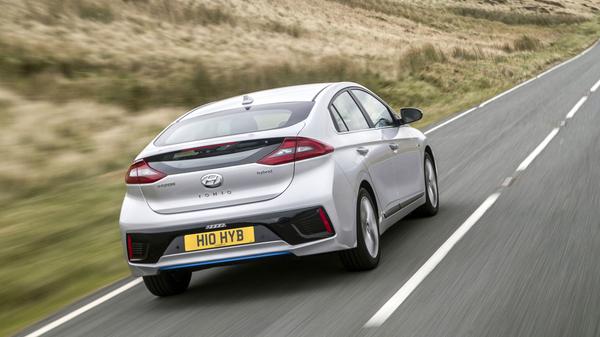 Hyundai glossary
All car manufacturers are guilty of using marketing speak and jargon when describing what a car can do. Hyundai is actually pretty good at using plain English, but there are still a few terms that creep in. But don't worry; here are some explanations of terms you might see at a dealer or in a brochure.
CRDi: Common Rail Direct Injection. The name for Hyundai's diesel engines. LIVE Services: Hyundai's online features, accessed through the car's satellite navigation system. These include live updated traffic information, speed camera alerts, points of interest and weather conditions. MapCare: A free service that will keep your car's navigation maps and software updated when you visit your dealer. MPi: Multi-point Injection. The name for Hyundai's non-turbocharged petrol engines. T-GDi: Turbo Gasoline Direct Injection. The name for Hyundai's turbocharged petrol engines.