Best Of Cheapest electric cars
Electric motoring can be expensive, but it doesn't always have to be. Here, we pick out the most affordable electric car options for people who have both an environmental conscience and a limited budget.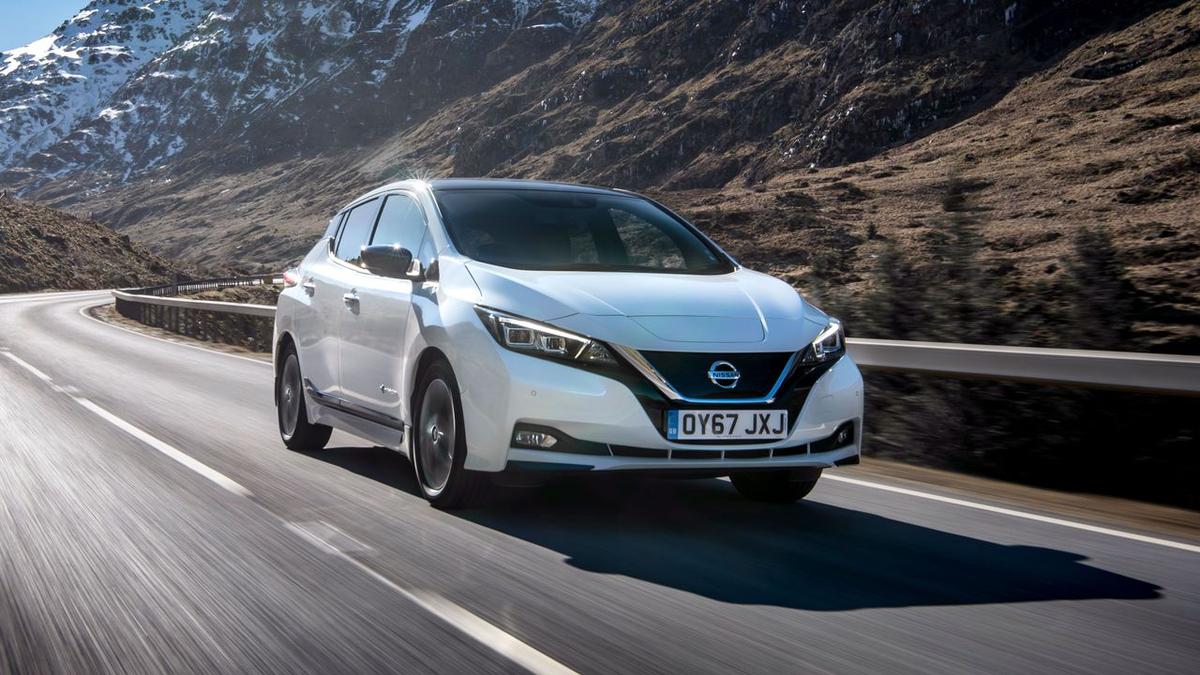 View gallery
Many are wondering what the
electric future of motoring
holds, but the truth is, it's already upon us. True, electric motoring is still a fair way off widespread adoption, but with more and more people deciding to take the plunge every day, manufacturers are producing more and more models to satisfy their needs.
Trouble is,
electric cars
– due to the cutting-edge technology they use – are
very expensive
compared with more conventional cars, so early-adopters are getting clobbered financially for doing their bit to
save the planet
. So, we thought we'd put together a list of the
cheapest
electric car options out there, giving you a better chance of satisfying your environmental conscience without emptying your bank account. True, none of them cost below twenty grand, but all of them qualify for the Government's plug-in car grant, which slices thousands off the price and makes them much more affordable. At the moment, these are the EVs that'll cost you the least…
Citroen C-Zero/Peugeot iOn

Smart Fortwo EQ

Smart Forfour EQ

Volkswagen E-Up

Nissan Leaf

Renault Zoe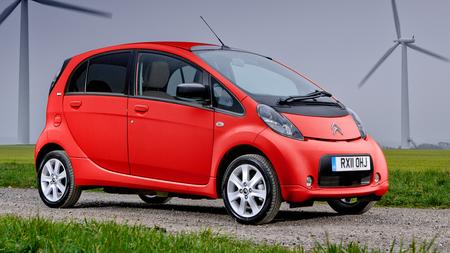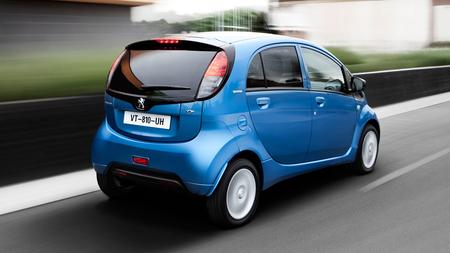 Citroen C-Zero/Peugeot iOn
Both the
C-Zero
and the
iOn
are rebadged versions of the same car, that car also being known in other parts of the world as the
Mitsubishi i-MiEV
. It first appeared in Europe (as the Mitsubishi, confusingly) in 2009, making it the first mass-production electric car to go on general sale. As such, it's old technology, meaning it's some way behind its newer rivals for things like driving range and creature comforts. If we're honest, it's pretty awful to drive, too, so even though you have to pay a fraction more (and it is only a fraction), we'd recommend upgrading to one of the Smarts on our list.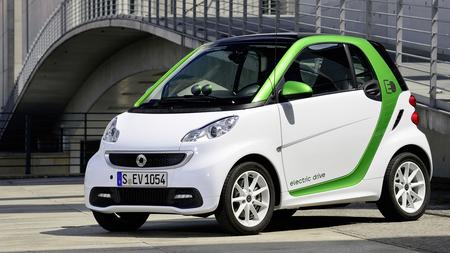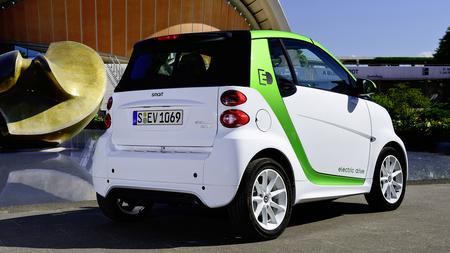 Smart Fortwo EQ
This may be the most expensive Smart car you can buy, and by some distance, but the
Fortwo
EQ is also one of the cheapest electric cars you can buy. You might be surprised to learn that it's also the most satisfying version of the Smart car to drive. Its single-gear drive system means you don't have to put up with the scruffy gearchanges that blight other Smarts, and the electric motor gives you lots of zip for exploiting gaps in traffic. What's more, the Smart's dinky dimensions, funky character and incredible manoeuvrability make it
perfectly suited to the city streets
that are often the natural habit of electric cars. You get all that with the Fortwo Coupe version, and for a couple of grand more, you can also have the EQ in cabriolet form, giving electric motoring an entirely different dimension.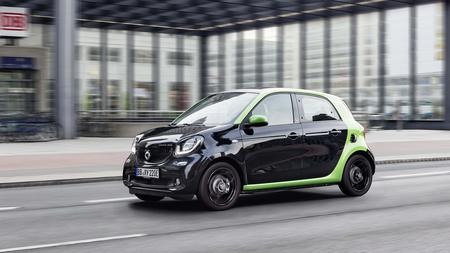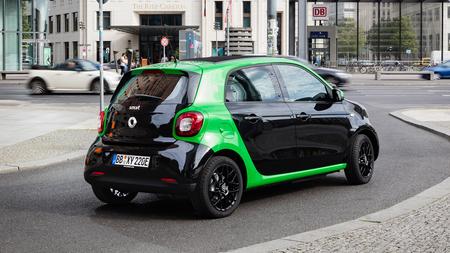 Smart Forfour EQ
The
Forfour
EQ is only a shade more expensive than the Fortwo, and as it uses much the same hardware, it delivers a rather similar driving experience. However, as the name suggests, four people can enjoy the benefits of electric motoring at a time, rather than two, and you get a
bigger boot
as well.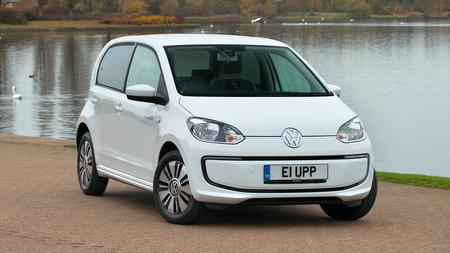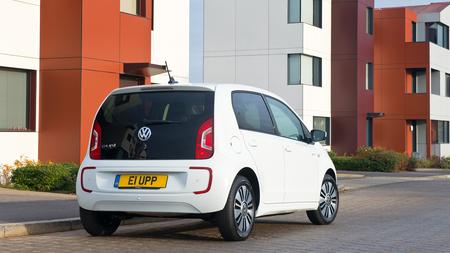 Volkswagen E-Up
Costs a good slice more than the Smarts, but the
Up
is one of our very favourite city cars, and the all-electric E-Up gives you most of what's good about the regular Up. It's effortlessly stylish inside and out, it's very well built and the cabin is as practical as it is sophisticated. On top of that, the E-Up also gives you the perky acceleration and near-silent running that characterise most electric cars. True, it's not quite as agile as other versions of the Up due to being heavier, but that's a small price to pay for saving the planet, right?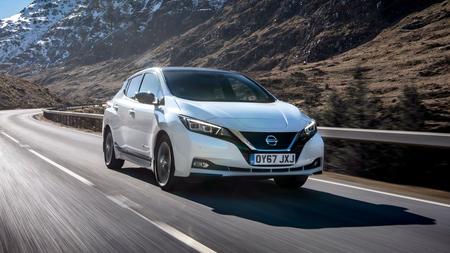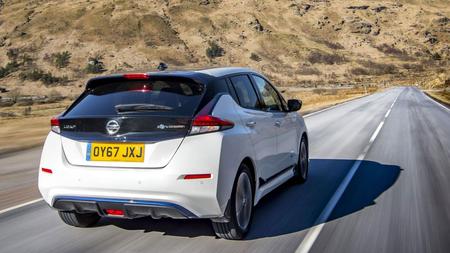 Nissan Leaf
The
Leaf
was the first electric car that Britain's car-buying public started to take seriously, and it's still the country's best-selling electric car today. The second-generation car looks a wee bit sharper and more futuristic than the car it replaces, and it also offers a greater driving range, more power and lots of standard safety kit. As a result, we can't see its best-seller status changing any time soon.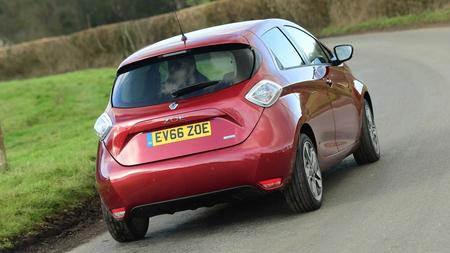 Renault Zoe
The
Zoe
is one of our favourite electric cars. It's good to drive, with perky performance and a good mix of ride and handling, and it also has a nicely trimmed cabin that's roomy enough for a small
family
. Unlike many EVs, it also gives you the option of leasing the battery from Renault rather than owning it outright. This arrangement does mean you have to pay an additional nominal fee every month, but it does make the initial purchase price considerably cheaper, and it means that your battery will be replaced free-of-charge once it reaches the end of its serviceable life.