Best Of
Best family cars 2023
Here are the best family cars of all shapes and sizes, plus tips on what to look for to find your perfect people mover.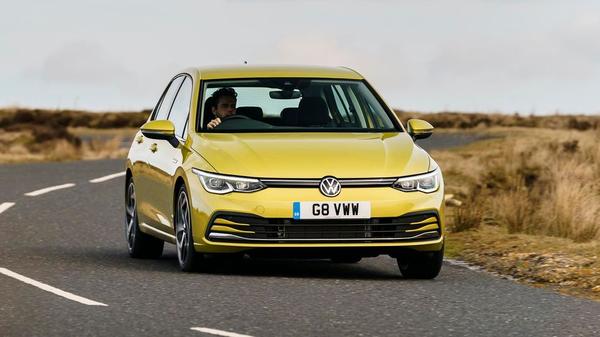 Words by: Auto Trader

Additional words by: Auto Trader
Last updated on 16 July 2023 | 0 min read
Here are the best family cars of all shapes and sizes, plus tips on what to look for to find your perfect people mover.
There are so many different types of family car that it can be a little overwhelming even deciding which sort will suit you best. And that's before you start looking at specific models. Most cars have seating for four- or five people, but between family hatchbacks, MPVs, crossover SUVs of all sizes, big saloons and estate cars, and even van-based people carriers, what will actually fit your needs? And what exactly makes a great family car, aside from the basics of safety, reliability and
fuel economy
? Here we'll give you our pick of the best new family cars across all types, and we'll help you along the way with reasons why each one makes such a good choice. Have a look at the FAQs below for even more tips.
Best Family Cars 2023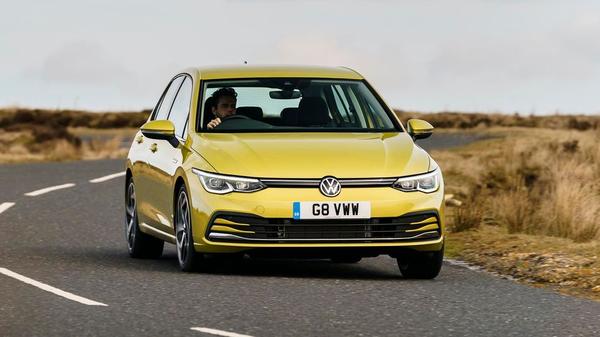 Volkswagen Golf
You might have noticed that car design has shifted firmly towards the SUV shape. There are good reasons for that, but there's still a lot to love about a family hatchback. They're smaller and lighter than the average SUV, which means they're more fuel efficient, easy to park and broadly speaking more fun to drive. Yet they still have enough interior space and flexibility to fit four or five in comfort. The VW Golf is still the standard bearer, because it does everything so well. Every version - and there are many - is quiet, comfy and feels high-quality. Only a slightly clunky touchscreen system lets the side down a bit.
Also consider: Ford Focus Find out everything you need to know about the
VW Golf
, or check out our range of
used Golf
deals.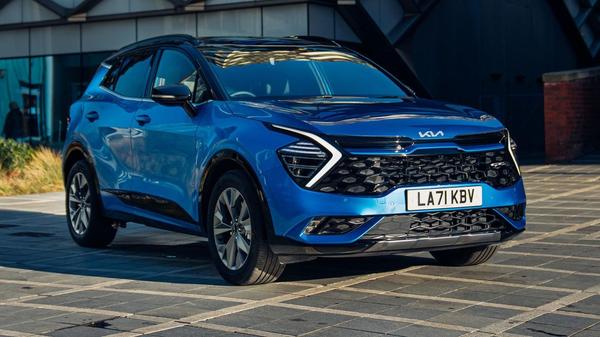 Kia Sportage
The Kia Sportage is arguably the best family crossover SUV on the market right now. It's almost flawless. The interior feels special yet it's easy to use, a prime example being the clever haptic touch panel for the air con and infotainment shortcuts. Beyond that it's basically just a very spacious, flexible family car, packing a huge boot and space for three adults across the rear bench. The high-set SUV-style driving position makes it easy to manoeuvre, and the engine range spans from a lower cost 1.6-litre petrol through to a 252mpg-rated plug-in hybrid that's super cheap to run - especially if you're getting it as a company car.
Also consider: Hyundai Tucson Read our expert review of the
Kia Sportage
, or check out our range of
used Kia Sportage
offers and new
Kia Sportage lease deals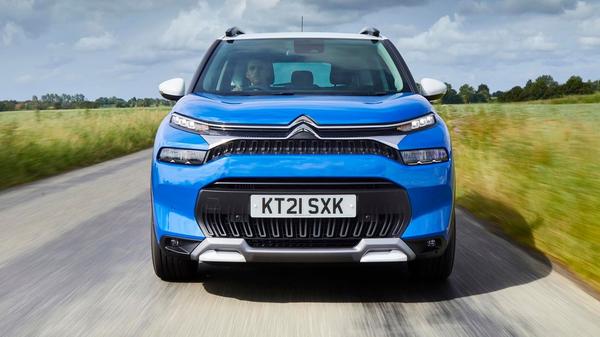 Citroen C3 Aircross
Type: Compact crossover
Compact crossovers - cars with a small wheelbase but designed with tall, chunky bodies like an SUV - make it possible for those with younger kids to have a smaller car as their main family transport. That's a big change - you could never really do that with a MINI or a Vauxhall Corsa, say. You can with a Citroen C3 Aircross. It's genuinely spacious inside, and the ride quality is super soft so it feels really comfy and relaxing to drive. Clearly it doesn't have as much space as a full-sized family SUV, so if you're packing a couple of buggies then it probably won't work for you. But if you want the most feasibly compact family car, this is well worth a look. Also consider: Skoda Kamiq Find out everything you need to know about the
Citroen C3 Aircross
or take a look at the latest
used Citroen C3 Aircross
offers.
Tesla Model Y
Type: Electric SUV
The Model Y is undoubtedly Tesla's best value car, because for a little more money than the Model 3 on which it's based, you get a whole lot more space and flexibility. More space because it's taller, and more flexibility because the boot is a hatchback (unlike the Model 3's), which means the opening is huge. The boot volume itself is more than twice the Model 3's too, at almost 1000 litres. The usual Tesla attributes apply: totally modern cabin, big battery range (up to 330 miles), immense acceleration and access to the Tesla-specific Supercharger network, which makes long trips a whole lot easier. Also consider: Genesis GV60 Read our expert review of the
Tesla Model Y
, or check out our range of
used Tesla Model Y
offers and new
Tesla Model Y lease deals
.
BMW 3 Series Touring
Before crossover-SUVs took over the market, for a long time the estate was the go-to car type for those with a family looking for maximum space. The BMW 3 Series Touring is still one of the very best family cars. By taking the 3 Series saloon - with all its amazing driving dynamics, its efficient engines and superb quality interior - then adding a big, useful tailgate and much more physical boot space, the Touring is a fantastic all-rounder. A 320d diesel model will give you 50mpg if you're careful, and there are four-wheel drive versions too.
Also consider: Mercedes-Benz C-Class Estate Find out everything you need to know about the
BMW 3 Series
or take a look at the latest
used BMW 3 Series
offers and
BMW 3 Series leasing
deals.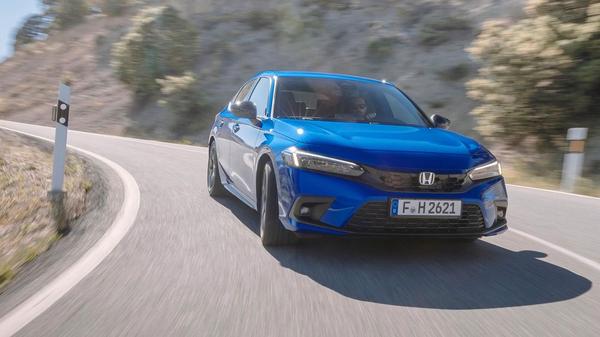 Honda Civic
The latest Civic is powered by a petrol-electric 'self-charging' hybrid system that's always trying to drive the car using electric power, which means it's gentle on fuel. Quite often though, hybrid systems make a car quite noisy and, frankly, not much fun to drive. The Civic isn't like that. It feels 'normal'. Better than that, actually - it's brilliant to drive. Rear headroom isn't great, but there's lots of legroom, and the boot opening is huge, meaning it's easy to load bulky things. And if you really need more headspace, the new Honda ZR-V is essentially a crossover-SUV version of the Civic. Same sort of qualities, but a bit fatter.
Also consider: Vauxhall Astra Read our expert review of the
Honda Civic
, or check out our range of
used Honda Civic
offers and new
Honda Civic lease deals
.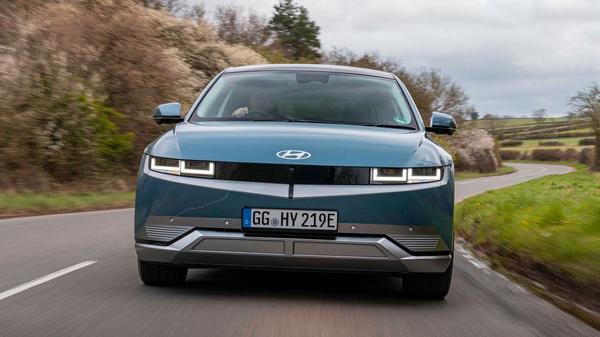 Hyundai Ioniq 5
ype: Electric family hatchback
To look at an Ioniq 5 on screen, it seems like a family hatchback - the size of a Volkswagen Golf, say. But it's actually a much bigger car than that, more like a Nissan Qashqai. That would be unusual enough, but everything about the Ioniq 5 is surprise-and-delight. The soft and comfy way it rolls over the road makes it properly relaxing to drive, and the interior is one of the most thoughtful you'll find. Its glove box is a pull-out drawer, for instance, which makes for a bigger space that's easier to organise. It has a three-pin domestic socket for charging your laptop (or anything else) too. Truly one of the most appealing family EVs on the market. Also consider: Kia EV6 Find out everything you need to know about the
Hyundai IONIQ 5
or take a look at the latest
used Hyundai Ioniq 5
offers and
Hyundai Ioniq 5 leasing
deals.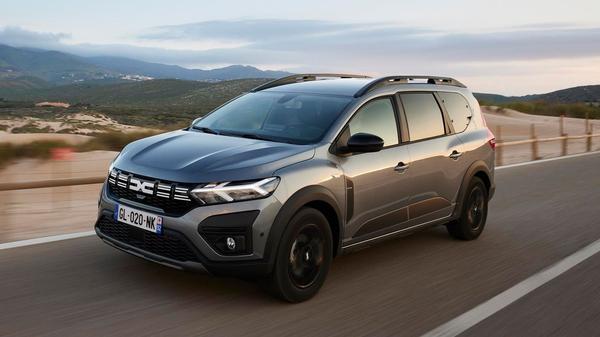 Dacia Jogger
Type: Seven-seat crossover MPV
The Dacia Jogger is barely believable. Here's a massive, seven-seat estate-type-thing whose starting price is thousands lower than a Volkswagen Polo's. It's referred to as a crossover because it takes elements of an estate (it's long), an SUV (it's tall), and an MPV (it's got lots of seats), but the result is a hugely flexible and family-friendly runabout. It never feels especially sophisticated, or quick, but all versions are efficient and at this price, you might as well stretch to a top-spec version. In that case, it feels positively lavish, including keyless entry and a reversing camera. Also consider: Peugeot 5008 Read our expert review of the
Dacia Jogger
, or check out our range of
used Dacia Jogger
offers and new
Dacia Jogger lease deals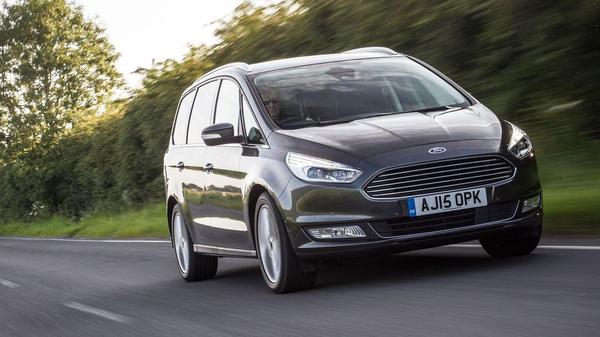 Ford Galaxy
Type: Multi-purpose vehicle
The old joke goes that no type of car says "I only bought this because I had to" quite like a people carrier, AKA an MPV. And so SUV's have basically killed them off, because SUVs are cool, right? Thing is, if you can see beyond the abstract concept of what's cool and what isn't, an MPV makes for an amazingly flexible bit of family transport. The
Ford Galaxy
is the best. It's proper comfy, and one of the few cars that will sit three adult-sized people in the middle row. And while the extra two seats in the boot are smaller, naturally, they fold down to liberate a huge cargo area. Oh, and the Galaxy is much more fun to drive than you think. Also consider: VW Touran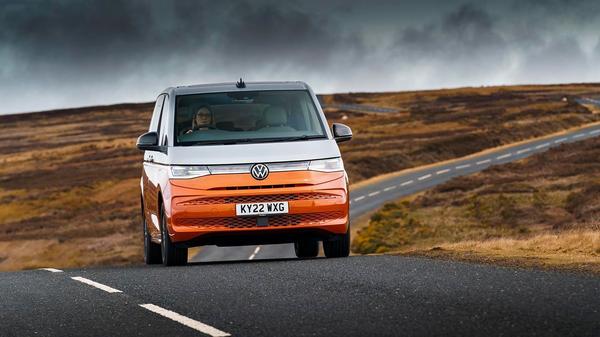 Volkswagen Multivan
Type: Van-based MPV
Van-based MPVs are quite simply the most flexible family vehicles on sale because there's so much interior space to play with. In the VW Caravelle, the individual seats slide on rails so they can be configured multiple ways, and there's even a pair of fold out tables. The downside is that the Caravelle (as per all these things) can feel intimidatingly large to drive in busy traffic or in certain 'family' settings, like a supermarket car park - albeit the side sliding doors mean your careless kids won't ding someone else's car, at least. Also consider: Vauxhall Vivaro Life Read our expert review of the
Volkswagen Multivan
, or check out our range of
used Volkswagen Multivan
offers and new
Volkswagen Multivan lease deals
Best Family Car FAQs
Which family cars come with Isofix?
Isofix
is a standardised way of properly securing a child seat. Any car with rear seats built from 2014 onwards will have Isofix because it's been required by law since then. Usually, it'll only be on the two outer rear seats, so if you're looking to fit three child seats using the system, your choice is more limited - a good few cars put mounts in the front passenger seat, though. The Skoda Enyaq and Peugeot 3008 do that. A Volkswagen Touran is one of the few five-seat cars with three middle-row Isofix points. The massive Audi Q7 has them in all six of its passenger seats.
What's the best family car for dog owners?
Key features of the
best cars for dogs
include a big boot with a large tailgate - an SUV, MPV or big estate will generally work. An interior that's durable and cleans easily is ideal too. And if you really want to keep your dog settled, then something with smooth, comfortable ride quality and separate air con controls for the rear compartment will be perfect. The Mercedes-Benz E-Class estate has all the above, as do the Volvo XC40 and the Land Rover Discovery. A MINI Clubman will do the job well for less money, but the best value choice by far is a Dacia Jogger.
What's the best car for large families?
Two of the biggest and most flexible SUVs are the Audi Q7 and the Land Rover Discovery, both of which have acres of space and seven seats. There are slightly smaller and less expensive seven-seat cars too, like the Kia Sorrento, the SEAT Tarraco and, of course, the Dacia Jogger. For absolute maximum space, though, an MPV is the best way to go - especially one based on a van. The Ford Galaxy is a great people carrier, but something like a Citroen Spacetourer, a Volkswagen Caravelle or a Toyota Proace Verso will give you masses of space and flexibility. Our pick of the
best cars for large families
will give you the full rundown of the best vehicles to choose from.
Which family car is safest?
The industry standard Euro NCAP test scores a car on four criteria: impact protection for adult and child occupants, and for pedestrians, then for how much safety assistance tech it has. The lowest of these scores determines a car's overall star rating out of five. The vast majority of new family cars have a five-star safety rating, and that's definitely something you should look for as a quick reference for peace of mind. But it's worth digging into the individual scores. A car with four stars, like the Kia Niro, still has excellent impact protection scores, for example. According to Euro NCAP though, the very safest family cars include the Mazda CX-60, the Mercedes-Benz EQE, the Tesla Model S and the BMW X1.
Which family car is most reliable?
Japanese brands Toyota, Lexus and Honda lead the way when it comes to reliability. So if that's especially important to you - you're planning on keeping your family car for a long while, or doing a lot of miles - then cars like the Toyota Prius, the Lexus NX or Honda Civic will be safe choices. Mazdas and Nissans rate highly for reliability among owners too. Most new cars are very reliable today though, and if you want maximum peace of mind, then consider cars with the longest manufacturer warranties. Both Kia and MG provide a class-leading seven-year warranty, while Hyundai and Renault offer five years.
What's the most economical family car?
Any plug-in hybrid (PHEV) will promise staggering average efficiency on paper - more than 300mpg in some cases. The thing is, they perform especially well in the lab test that determines the mpg rating, but matching it in real life is virtually impossible. Still, it puts them in a very low tax band if they're run as company cars, so even if you achieve a quarter of their claims - which is quite likely - they'll still be cost effective. The Kia Sportage, Peugeot 3008 and Volkswagen Golf all come with a plug-in option, and there are plenty more. Aside from that, diesel is still your best bet for real-world efficiency. You'll get 50mpg from a BMW 320d and closer to 60mpg from a diesel Ford Focus or Peugeot 508.