Best Of Best MPVs 2019
2019's best people-carriers are super versatile, but don't skimp on style or excitement...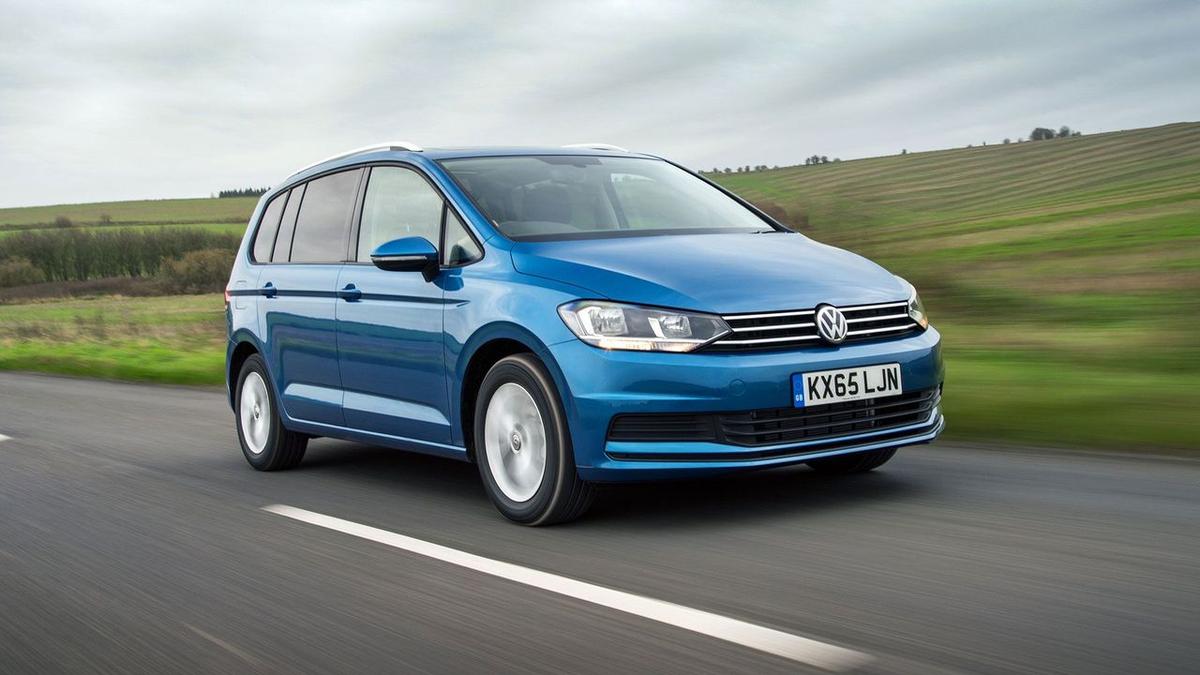 View gallery
If you think people-carriers are for those people who've given up on life, then you're dead wrong. Having lots of children doesn't mean you have to settle for a car with no style or excitement, and these cars here are proof. MPVs are versatile enough to make everyday life with your brood a piece of cake, and with the family in tow, that's exactly what you want. This is our selection of the very best.

Citroen Berlingo XL – the massive one

Ford S-Max – the enjoyable one

Volkswagen Touran – the all-rounder one

Mercedes V-Class – the posh one

Tesla Model S – the electric one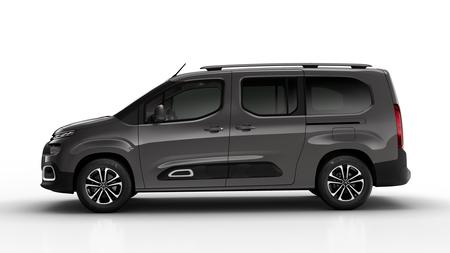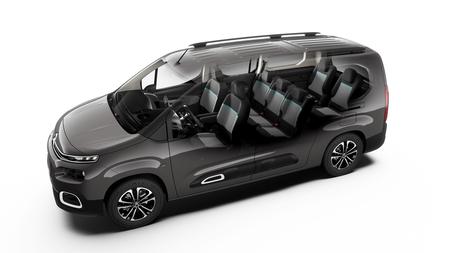 Citroen Berlingo XL – the massive one
In an age where SUVs are becoming more and more popular, some may wonder if there's a future for (arguably) less stylish MPVs. But we say there is, and right now it looks like
Citroen's Berlingo XL
. It may be van-like, but it's also huge inside, which means for practicality it should be at the top of your list. The XL is the stretched, seven-seat version of the Berlingo, with tons of space for passengers in the second and third rows. The seats are all the same size as each other, and they all move and fold independently for maximum flexibility. Even the front passenger seat will fold flat if you need it to. It's a great people mover, whether you need to transport children or adults.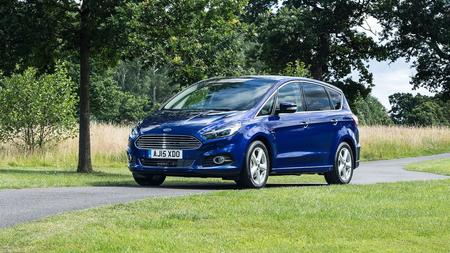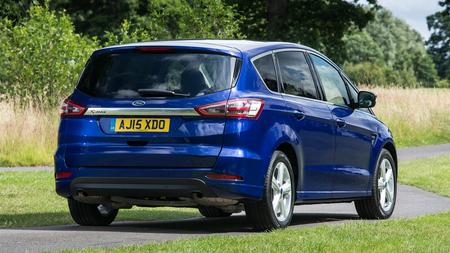 Ford S-Max – the enjoyable one
With seven individual chairs – the rearmost five of which fold flush into the floor and have all sorts of sliding and reclining options – the seating arrangement in the
S-Max
is as clever and versatile as it is in any rival. It's also very competitive for space. Where the big Ford stands out, is that it's by far the most enjoyable car of its type to drive. It changes direction really keenly, with lots of grip and tight control over body movements, while the steering is responsive, accurate and nicely weighted. This agility doesn't come at the expense of a comfortable ride, however, so your family will be as relaxed as you are excited.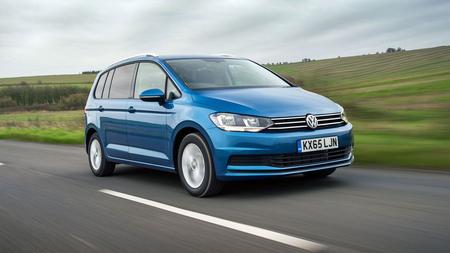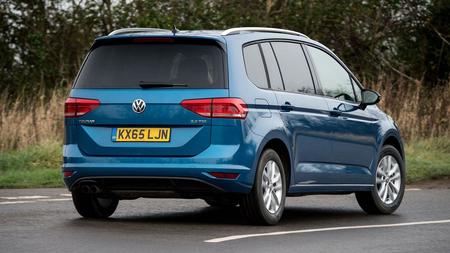 Volkswagen Touran – the all-rounder one
Clever seats? Check. Huge space? Check.
Massive boot
? Check. Yes, the
Touran
does all that MPV stuff we've been going on about as well as pretty much any other seven-seater rival, making it as versatile as any
family
could ever need it to be. But, it also has a few other aces up its sleeve on top. Unlike in many rivals, all five of the seats behind the driver come with an Isofix point, meaning lots of child seats can be tethered at once. The plush materials and solid assembly make it feel high in quality, and the driving experience is also really well-rounded, providing comfort, control and quietness in abundance. It's more compact in size than many of the other cars on this list making it less daunting to drive and easier to manoeuvre, and with reasonable prices, solid resale values and efficient engines, it makes lots of financial sense, too.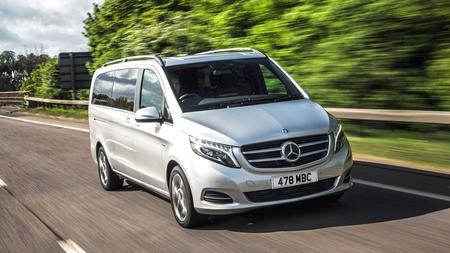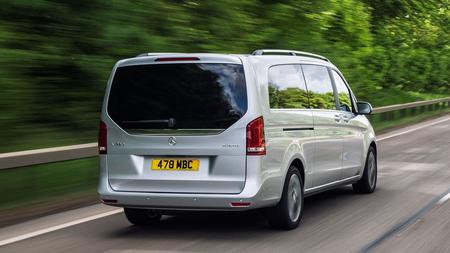 Mercedes V-Class – the posh one
You might not think that a vehicle derived from a humble panel van be would the last word in luxury, but the
V-Class
is about as luxurious as MPVs get. The cabin plays a massive part in that, because the plush materials, glossy finishes and thick carpets give you a real sense of quality, while all sorts of creature comforts are on hand to keep life comfortable for all occupants. The V-Class is quiet and comfortable on the road, which is also essential to the upmarket feel, while the smart, angular styling and prestigious Mercedes badge indicate to the world that you have VIPs on board. Yes, it's not cheap, but it does feel like a cut-above.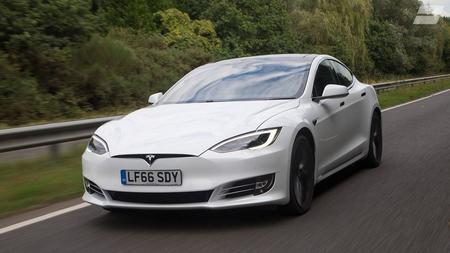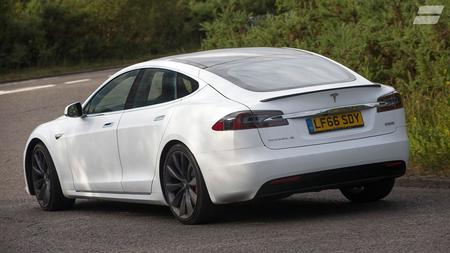 Tesla Model S – the electric one
Yes, we know, the
Model S
isn't an MPV in the classical sense. However, we've granted it special exemption here, and for two reasons. Firstly, it can be had with
seven seats
, and it also has a decent amount of space surrounding them. Secondly, and more crucially, it gives you the
benefits of electric motoring
, which very few other seven-seaters can do. And if it's
electric motoring
you're after, this is the very pinnacle. It's fabulous to drive, with a comfortable ride, brilliant handling,
supercar
performance and super-quiet cruising manners, and there's more technology on board than you can shake a stick at. Importantly, the sophisticated battery gives the Tesla an enormous driving range compared with most other
electric cars
, and that makes it a viable proposition for more people.
Expensive
, but brilliant.