Feature
Green Car of the Year: Volvo XC90 Hybrid
Find out why the Volvo XC90 Hybrid was the 2017 winner of our Green Car of the Year award.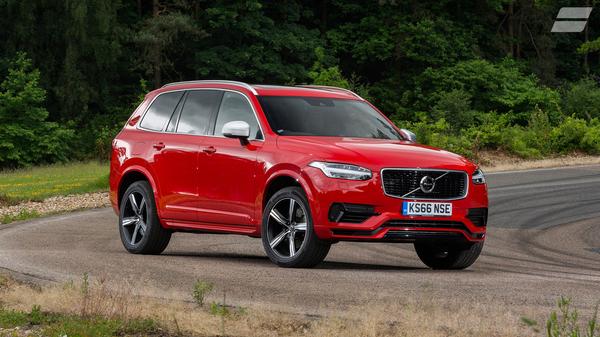 Aside from the award for the Best Car Launched in the Last Year, this is the only other category that's decided by
our team of experts
, rather than by the feedback of car buyers. We set our definition of a green car as being anything with CO2 emissions of 50g/km or less, with everything that fell into that bracket eligible for consideration.
That meant
electric cars
like the
Nissan Leaf
and
Renault Zoe
were in with a big shout, along with several
plug-in hybrids
like the
Golf
GTE and
Passat
GTE
, both from
Volkswagen
. However, it was a plug-in hybrid from
Volvo
, the mighty
XC90
T8 Hybrid
, that took top honours. Not only did it have the highest Expert Review rating of all the cars that qualified, but our experts felt its
seven-seat practicality
meant it offered something a little different to most of its rivals. Aside from its impressive green credentials, it also offers stylish looks, a gorgeous interior and a comfortable drive. It does well in other areas, too, and
you can find out where in our Expert Review
. However, with more and more electric and hybrid cars hitting the market, the XC90 will have more competition than ever for our 2018 award. A mightily impressive all-new version of the
Nissan Leaf
has come along, while the
Renault Zoe
has been given a more powerful battery, increasing the range. Meanwhile, BMW has facelifted its desirable
i3
, while Smart have also released
electric versions
of the
Fortwo
and
Forfour
. Could any of these offerings topple the XC90 in 2018? While this is not an award car buyers can influence, there are plenty of others they can. Have your say on the outcome of our 2018 New Car Awards by
completing the survey
and letting us know what you think of your car. Be sure to watch out for the results on 24 May.