Best Of
Best electric cars 2023
The trickle of electric cars into the market is now a flood – here are the ones we're looking forward to in 2023!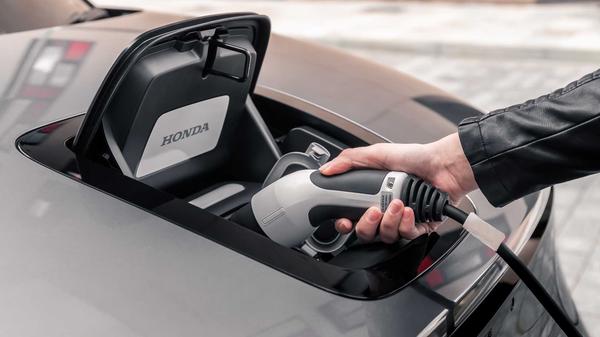 Words by: Dan Trent
Published on 5 January 2023 | 0 min read
Are car buyers reaching a tipping point for going electric? If we haven't yet we could be there soon, with
battery electric vehicles
(BEVs, in the lingo) now the second most popular powertrain choice for new car buyers.
After a slow start the car industry has woken up and is feeding this demand with a seemingly endless array of new electric cars in every body style and ranging from the sensible to the outrageous in performance and tech. True, affordability remains a major barrier for many but, even with the scaling back of government incentives, buyers seem won over by the potentially cheaper running costs while the public charging infrastructure finally seems to be improving to make life with an electric car less scary. There's a lot to take in, not least a whole new world of jargon relating to
battery sizes
,
charging rates
, electric energy efficiency and the various
financial incentives
that can still make running an electric car cheaper than you'd think. And there's more choice than ever. Here are some of the electric cars we're most looking forward to driving in 2023!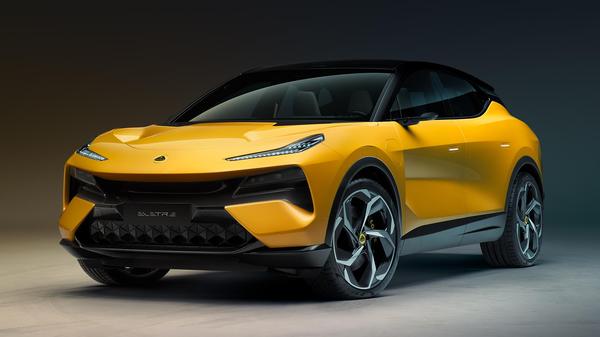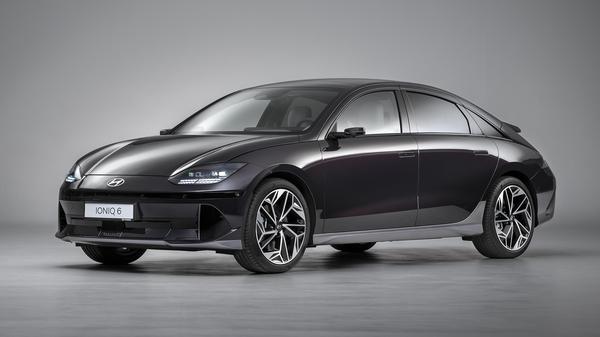 Vauxhall e-Astra
With its battery-powered versions of the
Corsa
and
Mokka
Vauxhall has successfully taken much of the fear factor out of going electric, given they look and drive just like their internal combustion engine (ICE) equivalents. Sensible performance, decent range and keen pricing make the switch even easier, too. As such the battery-powered version of the impressive new
Astra
looks another sensible way to go electric, with the option of hatchback or more spacious Sports Tourer estate. And if neither of those appeal Peugeot is also launching a pure electric version of the closely-related
308
.
Max range:
258 miles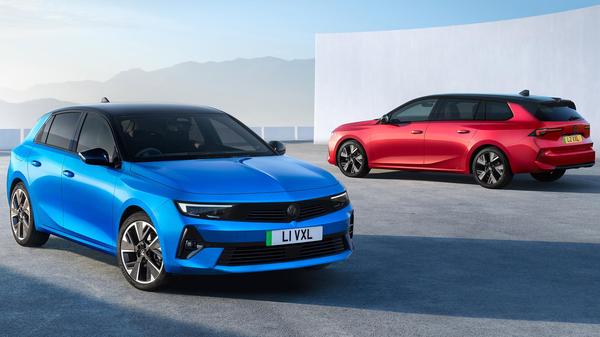 Hyundai Ioniq 6
Having quietly perfected its battery tech on electrified versions of regular models like the
Kona
, Hyundai has really got into its stride with its Ioniq range. The
Ioniq 5
has already wowed us with its combination of style, speed and tech and this
new Ioniq 6
moves the game on further thanks to its distinctive 'streamliner' shape. It not only looks good but also helps improve range by going further for every kWh in the battery. It looks expensive for a Hyundai but the Ioniq 5 has already proved the brand can cut it at this level and the standard spec packs in tons of tech. The brand's new-found confidence event extends to encouragement to adopt the correct 'Hyun-day' pronunciation of its name, rather than the anglicised 'Hy-un-dai' many of us currently use.
Max range:
320 miles (AWD)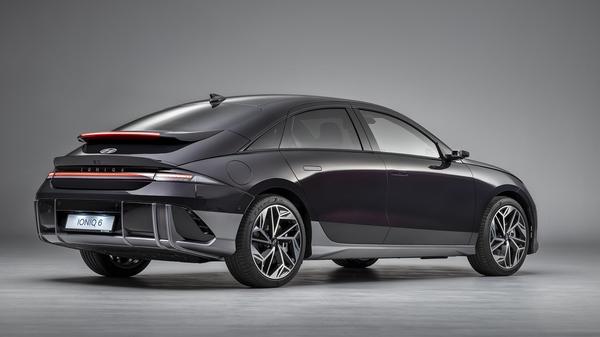 Citroën e-C4 X
Citroën seems to have rediscovered its mojo, and with it the knack for building distinctive and defiantly non-conformist cars with an emphasis on comfort and refinement. The tone has been set by the hybrid
C5 X
, the ë-C4 X Electric likewise straddling the divide between SUV, crossover coupe, hatchback and saloon. The relatively small battery helps keep weight and cost down, while performance and range look decent enough to be going on with. It's also a lot bigger than anything else at its price point, with an especially spacious boot.
Max range:
222 miles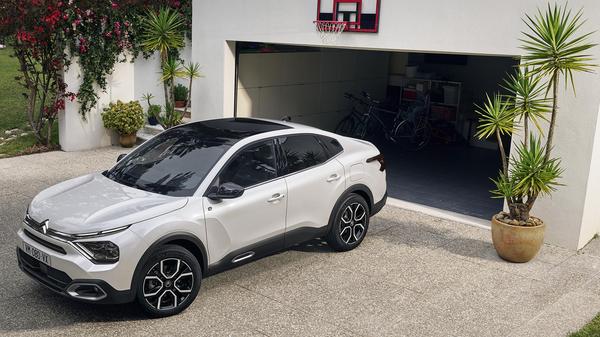 BMW iX1
BMW has been playing both sides when it comes to electrification, cars like the
iX
and
i7
going bold with their statement styling and sense of luxury. Cars like the iX1 go the other way, simply offering an electric option within the wider X1 family of petrol, diesel and hybrid models and, bar a few styling tweaks, looking pretty much the same. The tech underneath is cutting edge, though, and our quick go in a prototype iX1 proves it has all the gizmos and performance of its iX big brother. Just in a more everyday package that won't upset the neighbours.
Max range:
270 miles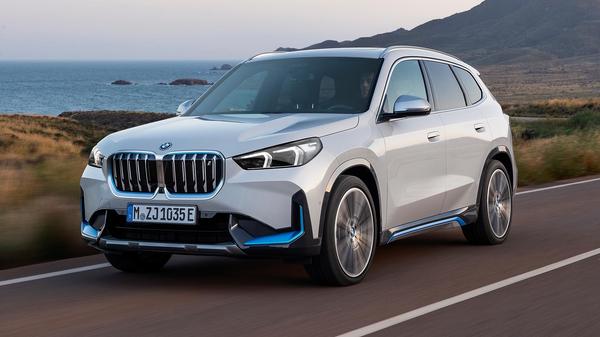 Audi A6 Avant E-Tron
Given it's only officially been announced as a concept we may be getting ahead of ourselves hoping the Audi A6 Avant E-Tron will be in showrooms this year. But we should at least get further confirmation of what the production version will look like in 2023, and the shared technology with Porsche will support a new range of premium electric cars of various types, including models "attractive to customers who prefer automobile concepts beyond the SUV segment." And the promise of 469 horsepower, 0-62mph in less than four seconds and a range of over 400 miles in a car that looks this sleek has got us licking our lips! An RS6 for the electric era? We're game.
Max range: 435 miles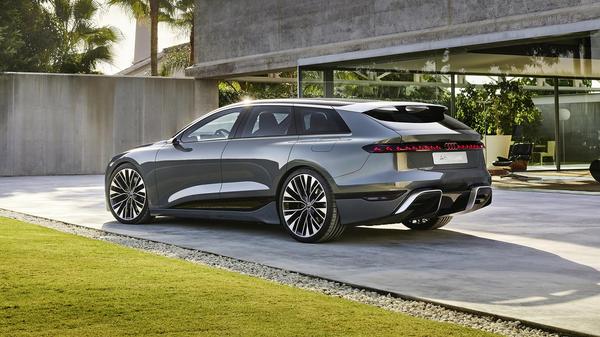 Maserati Gran Turismo Folgore
Going by the dazzling
MC20
Maserati is back with a bang and neatly navigating the transition from fiery internal combustion engines (ICE) to electric by offering its new models with both powertrain options. This electrification will be driven by the fully battery powered Folgore versions, the first of which will launch in the new
Gran Turismo
. It looks fabulous and very much the traditional luxury sporting tourer, the Folgore version delivering 761 horsepower against the 550 horsepower of the ICE-powered Trofeo and quicker by pretty much every measure, despite being a lot heavier. Maserati is even promising the Folgore will sound as good as its petrol-powered brothers, which is a claim we look forward to testing!
Max range:
TBC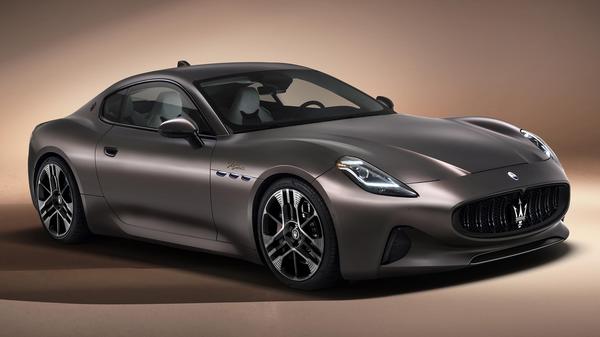 Learn more about electric and hybrid cars
What if my electric car runs out of power?
It's a common fear with electric cars. People worry they'll be stranded by the side of the road until someone manages to get some electricity to you. It's called 'range anxiety', and you're not the first person to face it.
All electric cars show you how much distance you can cover with your current battery life, so you can plan your journey accordingly, and avoid running out of power. If you are running a bit low and hadn't noticed, most electric cars will show you the location of your nearest charge point on the sat nav. Some electric cars also have a 'low power' or 'eco' mode that will help to preserve energy if you're cutting it fine on your way to a charging point. And if, by some chance you do still run out of charge, you'll either need to be towed to the nearest charging point, or some companies now have mobile charging units to get you some power at the roadside.
How much is electric car tax?
Fully electric vehicles are exempt from paying road tax. If you drive, or are considering a plug-in hybrid (PHEV), you'll pay reduced road tax.
Just keep in mind, if the vehicle has a list price of £40,000 or above, you'll have to pay an additional premium for the first five years.
Learn more about car tax bands
.
Do electric cars need servicing?
Electric cars need servicing, but as they tend to have fewer moving parts than petrol or diesel vehicles, they're often cheaper and easier to service and run.
One key difference is the battery will need an occasional health check, just to make sure it's working properly. Most electric car batteries are covered by a longer warranty of around eight years. Related:
top tips on charging your electric car
.
What are green number plates?
UK green number plates were available for zero-emission cars in December 2020.
Green number plates are part of a Government initiative to easier identify electric cars. This should make it easier to exclude zero-emissions cars from congestion zone charges, and include electric cars in future policies like zero-emission parking zones, and even zero-emission lanes. Learn more about
green number plates and the number plate system
.