Expert Review
Renault Zoe Hatchback (2012 - 2019) review
For our money, the Renault Zoe is one of the best mainstream electric cars yet. It combines a grown-up and relaxing driving experience with decent quality and practicality, and it's affordable to buy and own. Just make sure you can live with the limited range.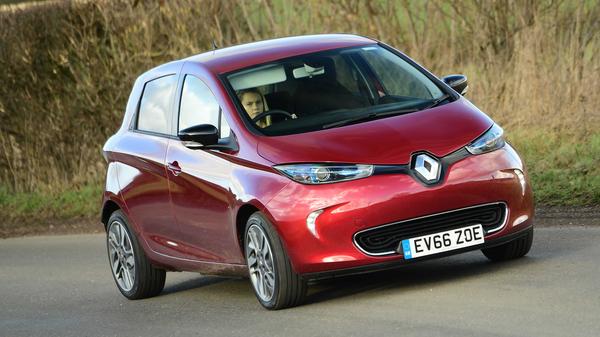 The Auto Trader expert verdict:
For our money, the Renault Zoe is one of the best electric cars yet. It combines a grown-up and relaxing driving experience with good quality and practicality, and it's affordable to buy and own. Just make sure you can live with the limited range.
Reasons to buy:
An affordable price
Stylish looks and good to drive
Low running costs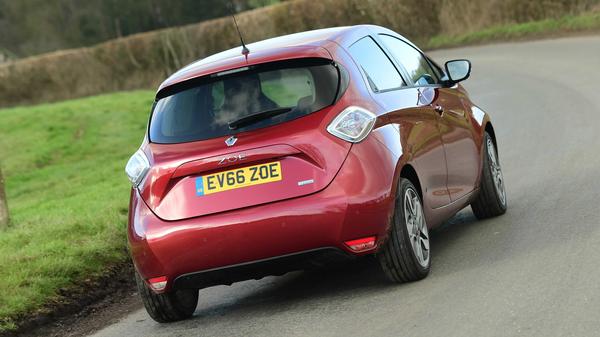 How good does it look?
Renault's goal with the design of the all-electric Zoe was to make it immediately identifiable as an electric model, but without alienating or scaring-off existing supermini customers by making the styling too futuristic or far-out. To our eye, the designers have been largely successful on that brief. The lines and dimensions are very conventional, but with one or two clues to the car's eco-warrior status, such as the aerodynamic wheels and blue-tinted lights at either end.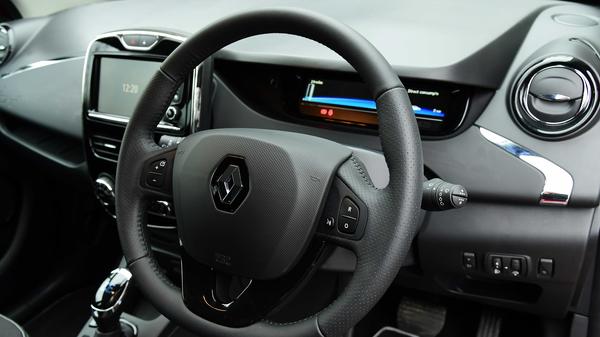 What's the interior like?
The dashboard is made from a single block of material for a cleaner design, and that also helps give the cabin a sturdy feel. The quality of the plastic on display is reasonably appealing, too, although it can't match the poshest superminis – like the
VW Polo
or
Audi A1
– for classiness. Pastel colours echo the relaxing nature of
electric motoring
, while a circuit board motif adorning the headlining and dashboard reminds you of the advanced technology under the skin. A 7-inch touch-screen provides not only navigation and entertainment, but also information about the efficiency of the car and its driver. The system isn't the most intuitive one you'll ever use, but you should be able to crack it with some practice. However, the seats themselves have no height adjustment (even on the range-topping models), so even though there's two-way steering adjustment, you might struggle to find a comfortable driving position (it's rather high). The thick rear pillars also mean your over-the-shoulder visibility isn't as clear as it might be.
How practical is it?
The exact driving range you'll get, and the charging time required to achieve it, will depend on which of the three versions of the Zoe you select. Both factors are comparatively small on the entry-level car (known as the 22kWh), which has a far lower battery capacity. As a result, the greater range of the two more expensive versions (known as ZE 40) will make these far more popular. Indeed, these versions of the Zoe have the greatest range of any electric car this side of a
Expert rating: 4/5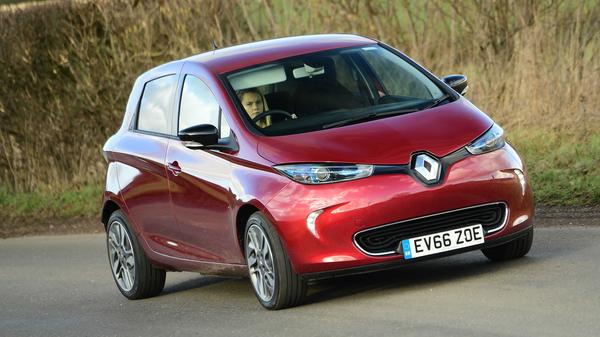 What's it like to drive?
Due to the quiet and relaxed nature of an all-electric powertrain, most
electric cars
are set up to be supple rather than scintillating, and the Zoe is no exception. The ride is generally pretty comfortable, with the suspension doing a decent job of flattening over most bumps and ripples. It doesn't deal with sharper ruts and potholes quite so effectively, though, and these can send proper thumps into the cabin. The suspension can also struggle to contain body roll in corners, even at moderate speeds, and you can really feel the considerable bulk of those heavy battery packs when changing direction. Still, although it's not the sharpest car you'll ever drive, the handling stays reasonably grippy and secure.
How powerful is it?
The various different versions of the Zoe come with different combinations of electric motors and batteries, but despite these differences, performance is completely identical across the board. It doesn't quite give you that instantaneous surge of forward motion that many electric cars do, choosing instead to unfurl its torque more gently, but there's certainly no shortage of get-up-and-go when you're on the move and this flexibility makes life easy in everyday driving situations. Less appealing is the strange whirring, whining sound that accompanies your progress most of the time.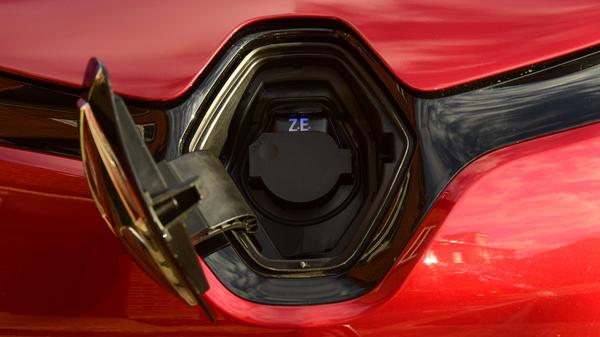 How much will it cost me?
If you're one of the lucky few for whom
electric car
ownership is a realistic possibility, then you can make some fairly significant savings. Electricity is a darn sight cheaper than petrol or diesel for a start, and although the exact cost of charging the Zoe will depend on the time of day and the electricity tariff you're using, Renault reckons powering your car will cost you about two pence per mile on average, rather than 12 pence for a combustion-engined car of a similar size. And that's before you factor in all the tax breaks and other benefits you get from electric motoring. Individually and collectively, these are considerable. You'll enjoy free road tax or company car tax that's payable at the minimum rate. You will need to decide whether you want to own your battery outright, or lease it from Renault for a nominal monthly payment. This arrangement makes the initial purchase price considerably cheaper, and it means that your battery will be replaced free-of-charge once it reaches the end of its serviceable life. It's very difficult to say how long the battery will last (the technology is still very young, so longevity data is limited), but Renault provides a five-year/60,000-mile battery warranty for those who buy the whole lot. Whichever ownership option you go for, though, the Zoe will still be more affordable to buy than most other EVs.
How reliable is it?
The Zoe should prove to be extremely reliable, simply by virtue of the fact that it's electric. Electric motors have far fewer components than internal combustion engines, so there's less to go wrong. The big question mark with electric cars is how long the lithium-ion batteries will last: as their application in cars is still a relatively young science, nobody really knows. However, Renault's battery leasing arrangement protects you from any nasty surprises on that score, and if you decide to buy the battery outright, it's protected by a five-year/60,000-mile warranty on it. The rest of the car is protected by Renault's middle-of-the-road three-year/60,000-mile warranty.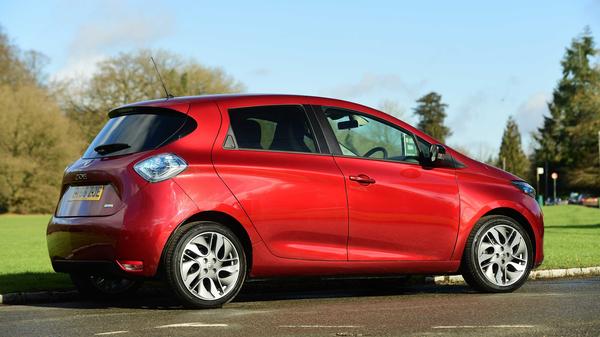 How safe is it?
The Zoe comes with stability control and six airbags across the range. It's also already received a five-star EuroNCAP crash-test rating, proving it's one tough little car. During its development, its batteries were subjected to 'torture tests', which included fire, immersion, combustion, short circuits, loosening, compression, dropping, pressure and even sticking nails through them.
How much equipment do I get?
The Zoe's trim levels are called Expression, Dynamique Zen and Dynamique Intens. Standard equipment levels are impressive, with R-link voice-controlled TomTom sat-nav with a 7-inch touch-screen, USB, aux-in and SD inputs, Bluetooth, Z.E. Connect for your smartphone with cabin pre-conditioning, climate control, cruise control and Hill Start Assist. The top trim levels add a hands-free keycard, remote battery charging and air-con activation, a stereo upgrade, automatic lights and wipers, and rear parking sensors.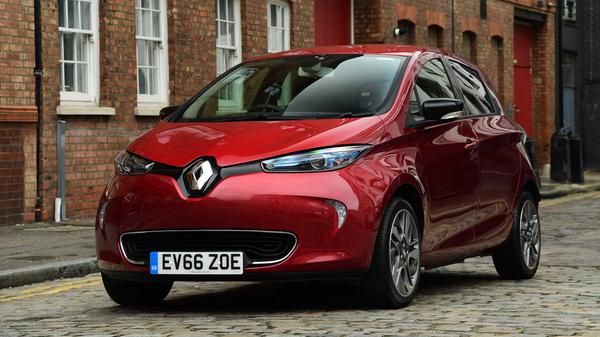 Why buy?
If you fancy an
electric car
, the Zoe is one of the best. It's good to drive, affordable to buy and run, and you don't have to make many sacrifices in practicality. However, the Zoe is hamstrung by the same thing that blights all electric vehicles: the limited range means that, no matter how keen you are on having an electric car, it won't work for you unless all your journeys are short and tightly regimented.