First Drive 2017 Renault Zoe first drive review
The Renault Zoe was already one of the better electric cars on sale, and the vastly increased range only makes it more appealing.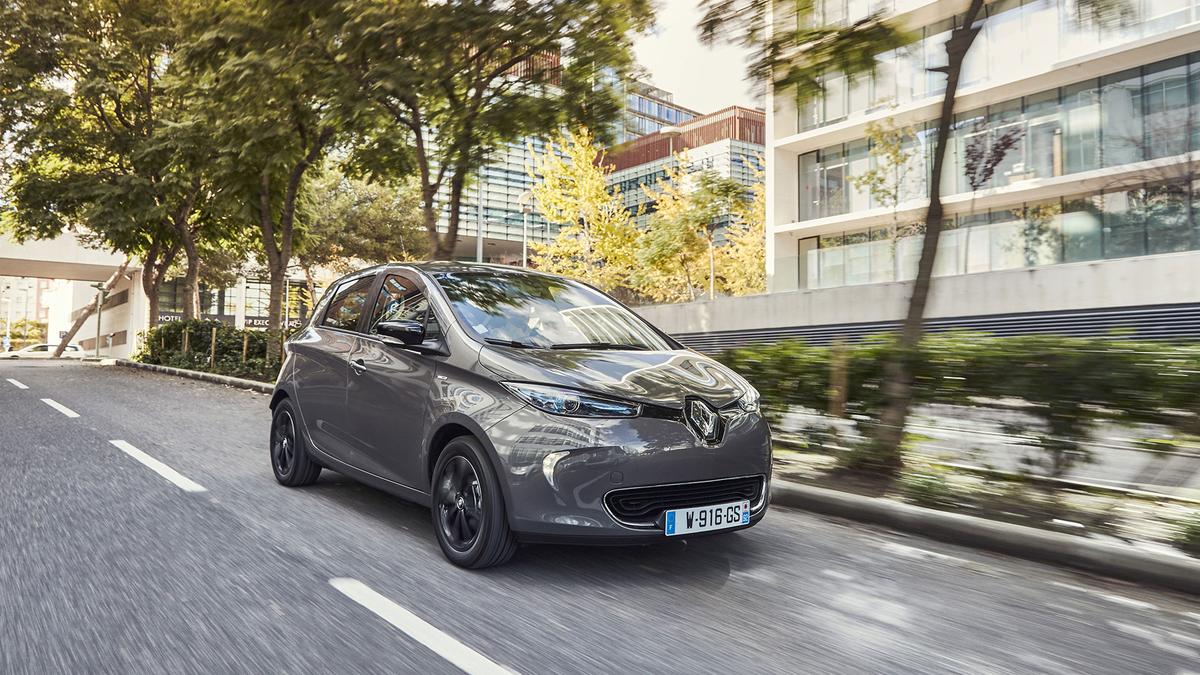 View gallery
Auto Trader verdict:
The Renault Zoe was already one of the better electric cars on sale, and the vastly increased range only makes it more appealing. However, being a purely electric car, it still has limitations, so be completely sure it fits into your life before you decide to buy.
Need to know:
Renault electric supermini now offered with new, more powerful battery

Has almost double the storage capacity of old battery, vastly increasing range

Starts at £17,845 (after government grant, not including battery)
What is it?
An all-electric supermini that has the longest driving range of any EV this side of a Tesla. Thanks to its new battery, known as the ZE40, the Zoe now has the ability to take you 250 miles between charges. Well, it does according to the standard NEDC test cycle which, due to the fact it's carried out in a laboratory, is about as reflective of real-world driving situations as Grand Theft Auto.

In fairness, though, Renault is very up front about this, and even takes the trouble to give you some range figures that might help you. The French firm says you can expect a range of around 186 miles in summertime, a figure that drops to around 124 miles during the depths of winter. Always worth bearing in mind, though, that it's not just the outside temperature that will limit how car you can go, as driving style and the prevailing driving conditions also have a limiting effect.

And how long does it take to fill the car up with electricity? With the particular car we drove, it'll take around 15 hours from a conventional three-pin domestic plug socket, or 7.5 hours from the 7kw wallbox charger that Renault installs at your home as part of the deal. Take your car to one of those super-duper fast-charging points you find at motorway service stations, and up to 80% of the battery's capacity can be replenished in just under two hours. There is another slightly different version of the Zoe, known as the Q90 rather than the R90, which has a different motor and will fast-charge even more quickly at just over an hour, but it's more expensive to buy and has a shorter maximum range.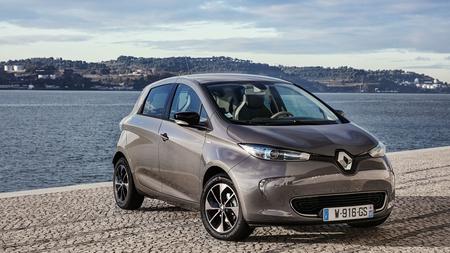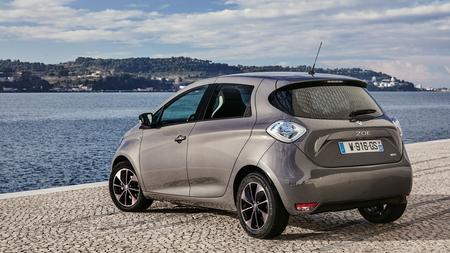 What is it like?
If you've ever experienced a Zoe before, then very familiar indeed, because it's pretty much indistinguishable from the previous version of the car. Other than the increased range, it hasn't changed at all except for a couple of new paint colours and some slightly different interior trim finishes.

The cabin still feels smart and modern without being in any way futuristic (this was a very conscious decision by Renault in order to make customers feel instantly at home with conventional controls and design, rather than scare them off with wackiness they'd never seen before), and while the materials feel a touch more functional than they do fancy in places, the overall build quality feels very solid.

Passengers get plenty of space, with four tall adults being able to travel in comfort, and the Zoe will also be better than most superminis at transporting five thanks to a reasonably flat floor in the rear. The boot is a decent size as well. All-round visibility is pretty clear, but the fact you can't adjust the height of the driver's seat (even on top-end versions) might limit your comfort, and you might also get irritated by the way the touch-screen infotainment system works, which isn't all that clear or intuitive.

On the road, the Zoe is a very gentle experience. It doesn't quite give you that instantaneous surge that many electric cars do, choosing instead to unfurl its torque more gently, but there's certainly no shortage of get-up-and-go when you're on the move. Less appealing is the strange whirring, whining sound that accompanies your progress.

That said, the ride is generally pretty comfortable, with the suspension doing a decent job of flattening over most bumps and ripples. It doesn't deal with sharper ruts and potholes quite so effectively, though, and these can send proper thumps into the cabin. The suspension can also struggle to contain body roll in corners, even at moderate speeds, and you can really feel the considerable bulk of those heavy battery packs when changing direction. Still, although it's not the sharpest car you'll ever drive, the handling stays reasonably grippy and secure.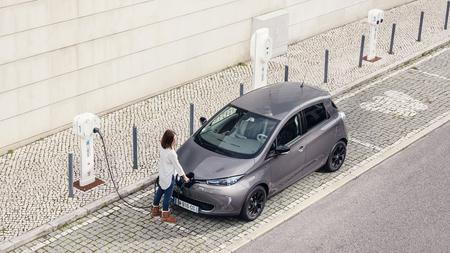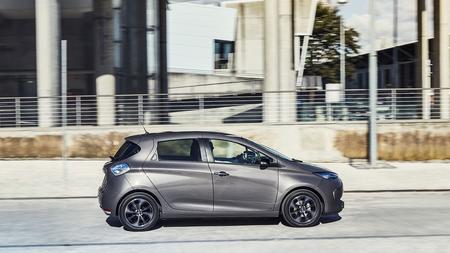 Should I get one?
Before you do, you need to make absolutely sure your motoring behavior lends itself to an electric car. If your driving isn't made up of predominantly (if not exclusively) short and strictly regimented trips, don't go anywhere near the Zoe, or any other electric vehicle for that matter.

If the Zoe suits, however, you can make some fairly significant savings. Obviously, electricity is a darn sight cheaper than petrol or diesel, and although the exact cost of charging the Zoe will depend on the time of day and tariff you're using, Renault reckons powering your car will cost you about two pence per mile on average, rather than 12 pence for a combustion engined car of a similar size. And that's before you factor in all those tax breaks and other benefits you get from electric motoring which, individually and collectively, are considerable.

You'll also need to decide whether you want to own your battery outright, or lease it from Renault. The leasing arrangement costs you between £59 and £110 per month depending on your mileage, but it makes the initial purchase price considerably cheaper, and means your battery will be replaced once it reaches the end of its serviceable life. It's very difficult to say how long the battery will last (the technology is still very young so longevity data is limited), but Renault provides a five-year/60,000-mile battery warranty for those who buy the whole lot.

Whichever ownership option you go for, though, the Zoe will still be more affordable to buy than most other EVs. And when it'll also outlast them on a single charge, it has to be one of the most appealing EVs out there.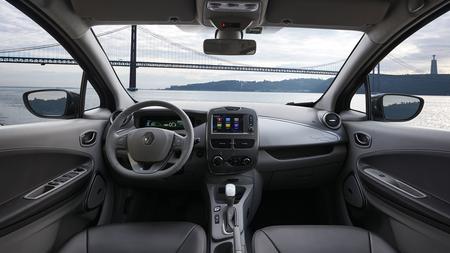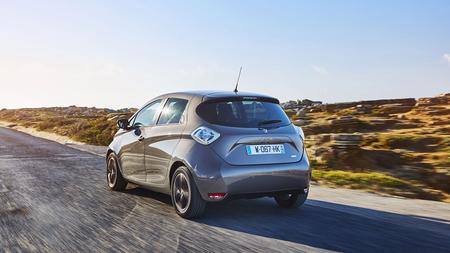 Key facts:
Model: Renault Zoe ZE40 R90 Signature Nav

Price: £19,895 with leased battery, £25,495 including battery

Power/Torque: 91bhp/166lb ft

0-62mph: 13.5secs

Top speed: 84mph

Maximum range: 250 miles

CO2/BIK tax liability: 0g/km / 7%

Boot space: 338 - 1225 litres
Also consider:
BMW i3
Sharp to drive and a prestige image, but expensive.
Nissan Leaf
The best-selling EV is a very good all-rounder.
Volkswagen e-Golf
Provides most of the same attributes as a regular Golf, but with zero emissions.
Interested in buying a Renault Zoe?