Best Of Best coupes 2020
There are many twists on the 'coupe' theme but at heart they embody automotive indulgence for those lucky enough not to have practicality as their primary buying concern – here are our picks
View gallery
Last updated: 1st December 2020
Coupe can cover anything from hardcore sports cars to – yes – even saloons and SUVs. The latter is stretching the idea somewhat but the basic gist of a coupe is a car putting style ahead of practicality, howsoever it goes about it. A coupe is an aspirational dream, whether you're too young to have to worry about room for the kids or at a stage in life where they've flown the nest and you can enjoy a car that makes you feel good, rather than acts as a family bus.

For this shortlist we're looking at a spread of traditional coupes, which is to say stylish two-door cars sitting somewhere along the axis from sporty to pure luxury. Some are more toward one end than the other, some manage to play both sides, some reinterpret tradition for the modern age while others are forward-looking and futuristic. All say looking and feeling good are your primary motivations when it comes to choosing your new car, though.

Toyota GR Supra – the wild one
It's apparently impossible to discuss the
Supra
without mentioning it shares its foundations with the
BMW Z4
but Toyota has used the same raw materials very differently. With a turbocharged six-cylinder engine, rear-wheel drive and lots of power it's at the sporty end of the spectrum but the automatic gearbox, comfy interior and usable boot space mean it's just as comfortable on a road trip as it is the race track. A Japanese muscle car, reinvented but still very much in touch with its heritage and Fast & Furious fanbase.
Our pick: Both trim levels get the same 340 horsepower engine but we'd go for the Pro for the leather and other goodies
BMW 4 Series – the benchmark
BMW makes hatchbacks and SUVs now but its classic sporting saloons and coupes still define the brand. The
new 4 Series
upholds that tradition in fine style, using its
3 Series
foundations to good effect. There's a ton of tech but the great news is that it's still a car for keen drivers, the various systems supporting the fun rather than intruding on it. While it's obviously less practical than the 3 Series you can have your 4 Series with a sensible small petrol or diesel engine as well as a big, powerful six-cylinder one and it's reasonably practical too. A coupe you can potentially buy with head and heart in agreement.
Our pick: We'd love to say the 374 horsepower M440i but, in reality, the 420i petrol gives you all the style without hitting your wallet so hard
Porsche 718 Cayman – the serious sports car one
Oh, how the debates have raged since the
718 Cayman
was launched. Had losing two cylinders [the previous version had a six-cylinder engine, whereas this model has a four-cylinder unit] robbed the car of some appeal? Yes, but the car is so good that it remains top of the class. Even if you think the engine doesn't sound quite as exciting, there's no denying the ferocity of its punch and the rest of the car is superb. It steers and handles like few cars at any price point, and it has a beautiful cabin. The two luggage areas even give it an element of practicality. In tacit acknowledgement of the criticism Porsche has even revived a six-cylinder option with the
new GTS version
, so you can have your cake and eat it, should you wish.
Our pick: There's no bad Cayman but a GTS with the lovely manual gearbox would be our old-school choice
Ford Mustang V8 – the iconic one
You're burbling along in your V8
Ford Mustang
and look in the mirror. That car back there looks familiar. You make a left, it follows, but then it carries straight on as you turn right into the petrol station. You smile – you've had your Steve McQueen moment for another day. That's what the Mustang does. It's heavy and its handling is a little rough around the edges but it makes you feel great. The 5.0-litre V8 is powerful and sounds superb, and there's just about room for four inside. Be prepared for some pretty horrifying running costs, though – especially when outrunning the bad guys.
Our pick: The four-cylinder Ecoboost with the 10-speed automatic offers half reasonable running costs but if it's a Mustang it's really got to be the V8 GT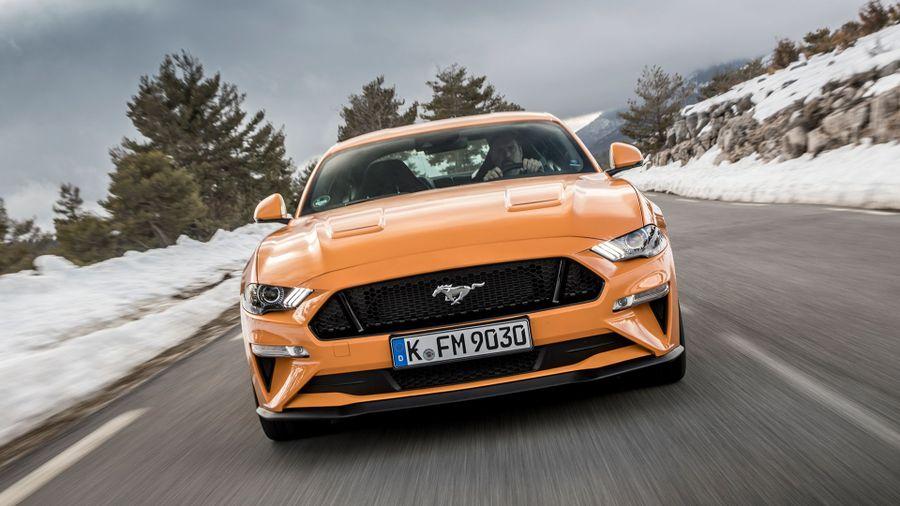 Polestar 1 – the woke one
OK, perhaps 'woke' is a bit strong – we're still talking about a very expensive, high-performance coupe that shouts you're one of life's winners. But Polestar does things a bit differently and although
the 1
is exclusive and fast it goes about it by combining a relatively small four-cylinder petrol engine with electric power and the ability to cruise for much of the time on the battery power. And the anti-bling approach of the cool Scandinavian design is a refreshing changes.
Our pick: There's only one model and it's in limited supply so we'd just hope to get on the list!
Bentley Continental GT – the well-dressed bruiser
We recently enjoyed
a day out
playing with curiosities from what Bentley calls its 'toy box' or, to put it another way, its amazing collection of classic models stretching back to the R-Type Continental of the early 50s. Understanding more about this incredible heritage helped us appreciate ever more just how good the latest
Continental GT
really is, too. It's obviously monumentally powerful and fast but its greatest trick is making even the most boring journey feel that bit special.
Our pick: The V8 is plenty fast, sounds better and is a little lighter on its feet – we'd have it in this gorgeous burgundy Bentley calls 'Cricket Ball' if it's all the same…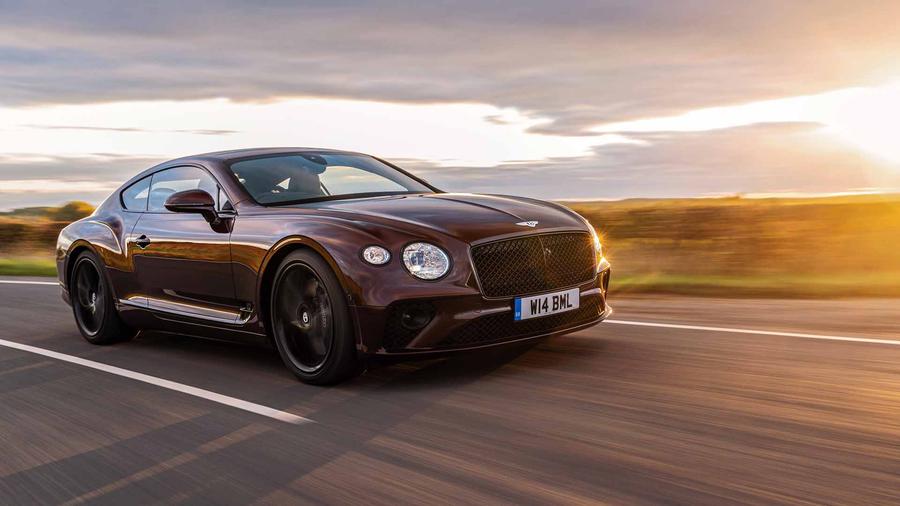 Lexus LC – the style statement
Concept cars look great at motor shows (if, indeed, such things will ever take place again) and for years Lexus teased us with a succession of futuristic coupes that looked way better than anything it actually sold. Then, shockingly, it actually built the
LC
and all of a sudden you could drive a Lexus that looked every bit as good as those swoopy design studies. So Japanese it's as if the design process involved slicing at the clay model with a Samurai sword, the LC is utterly gorgeous inside and out, is obsessively well made and all the more attractive for the fact its single-minded philosophy will only appeal to a very select crowd. Cool, individualistic and very, very beautiful.
Our pick: The hybrid version offers a sense of social responsibility but the free-revving V8 in the LC500 is something a bit special
Alpine A110 – the French fancy
Many consider Alpine 'the French Porsche' but in fact it's more like a Gallic twist on the lightweight traditions of Lotus. Whatever, the
Alpine
trades heavily on Alpine's past, reinventing its classic Berlinette coupe for the modern age and – just like that car – leaning heavily on its Renault links. The result is an incredibly light car that rewards keen drivers and makes more of its modest power than you'd expect. It's also fantastically comfortable, with ride quality more like a limo but the responses and agility of a true sports car. True, it's small and you'll need to pack light. But as the embodiment of less is more chic the Alpine is a breath of fresh mountain air.