Expert Review
Bentley Continental GT coupe (2018 - ) review
The Bentley Continental GT is a high-end, high-performance luxury coupe designed to rival cars such as Aston Martin's DB11 and the Mercedes-Benz S-Class Coupe. Prepare your wallet!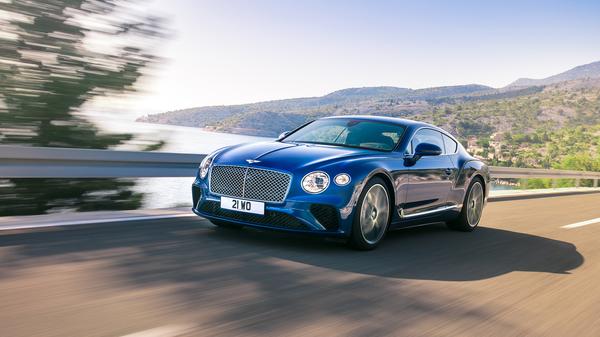 The Auto Trader expert verdict:
Available new from £168,500
Forget any preconceived ideas about the Continental being nothing but a piece of bling beloved by premiership footballers – this latest model is one of the very best luxury four-seater performance cars you can buy. Choose from the flagship W12 or the slightly sportier V8 – both are brilliant.
Reasons to buy:
Stunning looks
Sumptuous interior
Immense power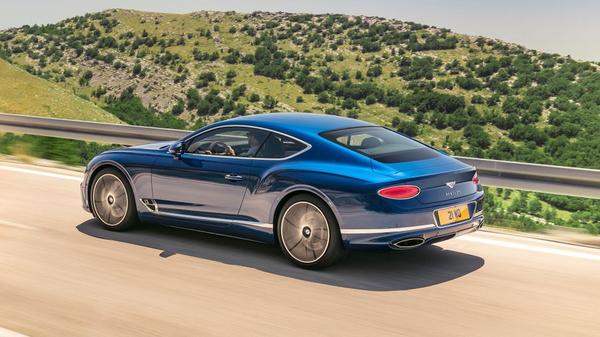 Running costs for a Bentley Continental
The Continental is not a car for those with a shaky relationship with their bank manager. It's expensive to buy and expensive to run, as you'd expect of any high-performance luxury car. No more so than rivals such as the Aston Martin DB11 and McLaren GT, however. A significant number of Bentley owners take their cars on a monthly finance deal, which can seem like the better option given the strong residuals for the Continental GT compared with much of the luxury market, presumably because the car comes out of the VW Group and most of the parts are a known build quantity, with no problems in the supply chain. For example, after four years of ownership, a GT will be more valuable than a Rolls-Royce Wraith. No one buys a Continental at base price, however, and you can expect to add about £30,000 worth of options before you even get going.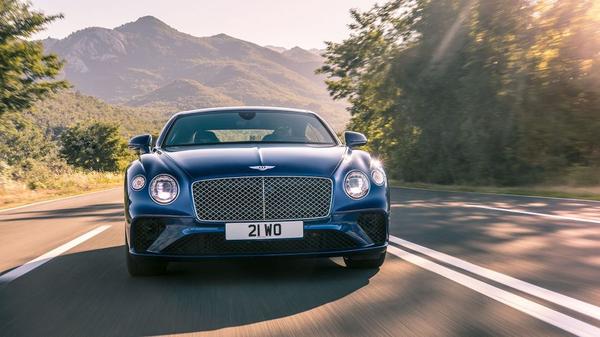 Reliability of a Bentley Continental
The Warranty Direct Reliability Index will make worrying reading for any Bentley buyer. The brand sits at the bottom end of the manufacturer standings, and the Continental GT sits firmly in the list of the study's ten worst-performing cars. That's mainly due to the comparatively vast amount of money any malfunctions cost to repair, and Bentley would argue that the poor performance is because these examples of the car are, by nature of their inclusion in the study, likely to be serviced and repaired outside of the Bentley dealer network, meaning the parts and labour used may not be of the necessary standard to keep trouble at bay. Judging this third-generation Continental on the reputation of its predecessors is tricky because this is an all-new car. The engine, transmission and chassis parts, while tweaked in Crewe, are shared widely across the VW Group, so they're tried and tested. There is a three-year/100,000-mile warranty as standard. On the other hand, the new tech in this car means it has 100 million lines of software code, which is 15 times more than a Boeing 787 Dreamliner. That sounds like an awful lot of potential for things to glitch.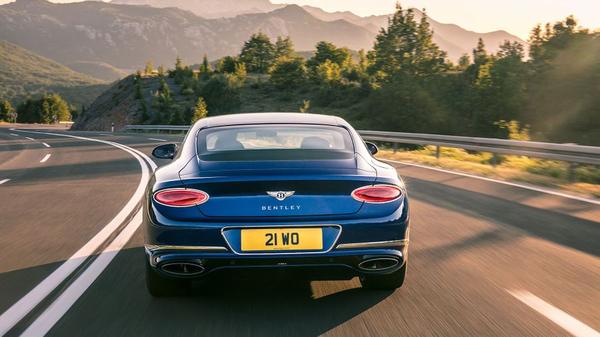 Safety for a Bentley Continental
The four-wheel-drive system gives occupants an extra feeling of safety over rear-drive competitors such as the Aston DB11. There are front, side and curtain airbags, but it's a rather disappointing that you have to pay extra for the City Specification pack to get many safety features you get as standard on far cheaper cars, such as autonomous city braking systems or a pedestrian collision-warning system. Given the low-volume production of Bentley models, there is no safety rating by crash test organisation Euro NCAP.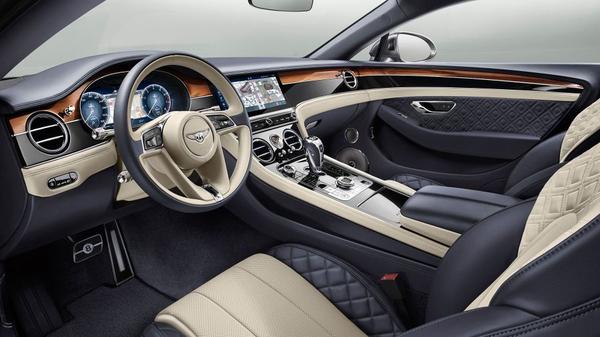 How comfortable is the Bentley Continental
If you truly want to be in Vienna for lunch and Venice for supper, what you need is the right blend of pace and space. The Continental GT provides it. It feels far more capacious than an Aston Martin DB11 or a Rolls-Royce Wraith inside and certainly shrugs off pretenders to the GT crown such as the McLaren GT in terms of storage and comfort. The two rear seats actually provide room for two teenagers, and in what is essentially a "two-plus-two" car, that's a pleasant surprise. Up front, two 6ft 6in adults will travel all day in comfort, with loads of leg and headroom for a car that has such sporting pretensions. The boot is large enough for a couple of suitcases fit for a proper transcontinental tour, and the front seats move in 20 different ways, can be cooled or heated and provide a massage service. Cabin quality knocks everyone else, even Rolls-Royce, out of the ballpark. To provide some context, Bentley even has a dedicated global staff of "veneer hunters", whose sole task is to travel the world looking for the next undiscovered, sustainable source of the finest wood veneers. The faultless hides covering the plush seats are taken from herds grazing in Austria, where the high altitude means no mosquitoes to blemish their skin. Ditto the absence of barbed wire. On top of all this, the Continental has a snazzy toy; a revolving, three-sided panel in the middle of the dashboard, like a very expensive Toblerone. Push the button to select from a blank surface matching the rest of the fascia, three analogue dials or the infotainment screen (radio, sat-nav, phone, etc). The system adds some high-tech glitz to encourage younger customers into this car. Leather and wood is all very good but it's not very millennial, and there are increasing numbers of under-40s entrepreneurs who have the cash to splash. If the cabin wows you, so too does the driving experience. A large part of this is that Continental does a phenomenally good job of disguising its considerable bulk, thanks to a very sophisticated suspension system. This, and the reassurance of four-wheel drive, means it feels supremely composed whatever the speed or road. You can tailor the car's character – including the softness or firmness of the clever suspension - by twirling a central button to select different driving modes; Comfort, Bentley (standard) or Sport mode. Or you can deploy Custom and mix it up a bit, perhaps with the Comfort suspension setting and weighty Sport steering setting. Either way, the Conti combines luxury and sportiness in a way that few cars can.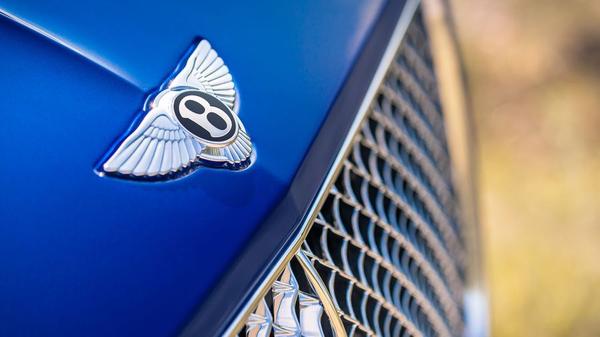 Features of the Bentley Continental
There's not really any need to tick too many options boxes with the Continental GT since it's loaded with all manner of luxury and tech features to start with, including LED headlights, leather upholstery in a choice of colours, digital radio, a 12.3-inch touch-screen infotainment system and a beefy ten-speaker sound system. There's also a smart infotainment system that has the ability to split the screen three ways to give occupants simultaneous access to music listings, phone book and navigation. The thing is, most customers will spend a considerable amount plundering the lengthy list of options anyway, choosing from a huge choice of colours and materials that allow you to create a Continental that's unique to you.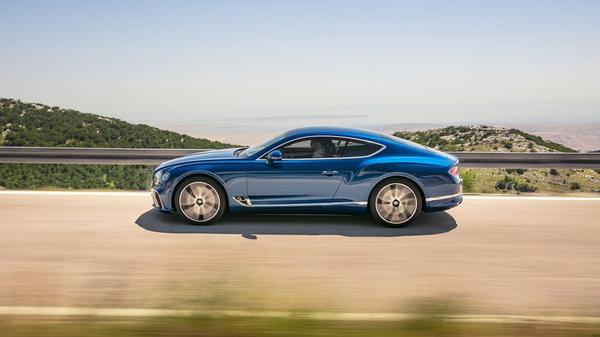 Power for a Bentley Continental
With a car like the Continental GT, performance should be of the 'effortless' variety and it certainly is that. Whether you choose the 550-horsepower V8 petrol engine or the W12, which has an even more outlandish 635 horsepower, the gentlest prod of the right foot is all that's needed to send you thundering towards the horizon. Refinement is similarly remarkable, especially in the W12. Progress is never less than silky smooth, and any noise is of the desirable sort, with just a cultured growl if you decide to really press on. Both engines work in harmony with a slick dual-clutch automatic gearbox, which is a first for Bentley and has been co-developed with Porsche. It swaps gears with every ounce of smoothness you'd expect from a Bentley, and the changes are sufficiently quick that you never have to wait for the engine to gird its loins for an overtake. The power is simply there, on tap, every time.