Advice
What is a hatchback?
Learn the meaning of the term 'hatchback', the different types, and which is right for you in this article.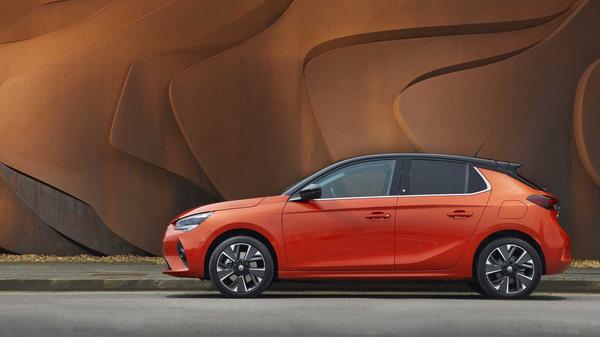 If you've been searching for a new or used car, you will likely have come across the word 'hatchback' to describe the shape most commonly used in mainstream passenger cars. With so many different body styles in the market, it is important to understand the meaning of each to make sure you are buying the car that is the best match for you.
What is a hatchback?
Practical, efficient and affordable; they are Britain's most popular car – but what is a hatchback? Put simply, the term refers to the way you access the boot. Typically a hatchback has a large rear door, hinged at the top and incorporating the rear window to create a large opening for loading and unloading. This is usually covered by a removable 'parcel shelf', which can be quickly removed if you need more room. Most hatchbacks also let you fold the rear seats flat for additional carrying capacity. This flexibility and practicality is what makes hatchbacks so popular.
Related:
Cars with the biggest boots
.
What is the difference between hatchbacks, saloons and estates?
When comparing hatchbacks to other body types such as
saloons
or
estate cars
, there are a few obvious differences. The boot of a saloon car is typically separate to the inside and opens below the rear window, not above it. There may also be a fixed divider (or 'bulkhead') between the boot and the rear seats. Estates, meanwhile, tend to be larger than hatchbacks and traditionally have a boxier shape and more upright rear screen, though the boundaries can blur with branded descriptions like Audi's Sportbacks or Mercedes' Shooting Brakes.
Typically, though, hatchbacks tend to be smaller and this efficient use of interior space is what makes them so useful and popular. Depending on the number of doors you may also hear them described as three- or five-doors, where saloons are known as four-doors or sedans. Many people associate hatchbacks only as
small cars
at the more affordable end of the market, but these days hatchbacks come in a range of sizes to suit all lifestyles.
Which cars are hatchbacks?
Small hatchbacks
Cars are divided into size-based categories and small hatchbacks (or superminis, as they are sometimes known) generally fall into what's known as the B-segment. This includes best-sellers like the
Vauxhall Corsa
,
Ford Fiesta
and
Volkswagen Polo
, though there are many others.
Family hatchbacks
Hatchbacks make great family cars, being practical, cheap to run, enjoyable to drive and well-equipped. However, you may need to consider a medium-sized version if you'll be regularly transporting a pram or lots of luggage. Models from the next size up are often known as C-segment hatchbacks, and include popular models like the
Ford Focus
,
Volkswagen Golf
,
Audi A3
and
Toyota Corolla
. Bigger models like the
Skoda Octavia
are also great family cars but larger ones like the
Vauxhall Insignia
and
Ford Mondeo
– once the default choice of company drivers – are becoming increasingly less fashionable. Check out more
hatchbacks here
.
Hot hatchbacks
You may have also heard the term 'hot hatch'. This refers to a high-performance hatchback, which can be based on both small supermini sized hatchbacks or bigger family models. These typically feature powerful engines driving the front wheels, though some also feature all-wheel drive. Hot hatches are suitable for those who are looking for both performance and practicality. Popular hot hatches include the
Ford Fiesta ST
,
Honda Civic Type R
and
Golf GTI
and many have strong fanbases with loyal followings of enthusiasts.