Advice
What is a convertible?
Learn about the different types of convertible car and their pros and cons in this article.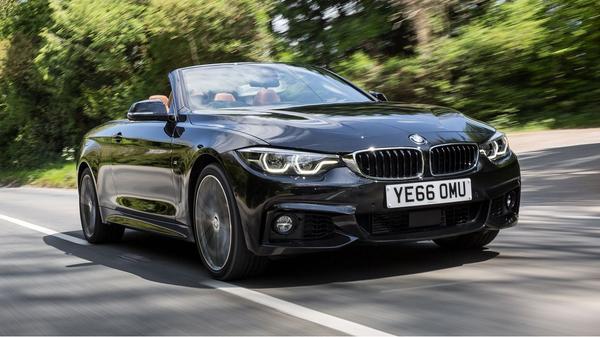 Convertible cars
Convertibles are popular in the UK because they can make any drive in good weather feel extra special, but what does convertible actually mean? In this article, we explain what makes a car a convertible.
What is a convertible car?
Put simply, a convertible is a car which features a roof that can be folded down or removed. This is called a retractable roof and can be folded manually or, more typically these days, by a powered mechanism. In some cars, the top roof panel (or panels) can be removed by hand and stored in a compartment in the car when the driver feels like open-top driving. Convertibles come in all shapes and sizes, from long-legged cruisers to sporty convertibles.
Browse convertibles on Auto Trader
.
What is the difference between convertibles, cabriolets and roadsters?
In the modern car market, there's not really any difference between these terms, it's more typically based on which term each manufacturer prefers. All three types have retracting roofs and add an exciting dimension to driving.
The term convertible is the more widely used term in the automotive industry today. Cabriolet comes from French origins and used to refer to a top that could be pulled over a horse-drawn carriage to cover the riders from rain. It has weaved its way into the industry and can be interchanged with convertible. Spider – sometimes spelled Spyder – is another traditional coach building term used by some
supercar
manufacturers, on the basis it sounds a bit more exotic and typically indicates a sportier, more minimalist look. Roadsters also fall into this category and the term is more typically applied to traditional two-seaters like the Mazda MX-5, but the term can include cars with no roof or even windscreen whatsoever, often known as speedsters.
Hard top vs soft top convertibles – which is better?
Of course, there are pros and cons to both hard and soft-top convertibles. Hard-top convertibles are typically more secure in structure but don't leave much boot room when the roof is folded. They are more insulated and quieter to drive, and some hard-top models give you both coupe and convertible in one car.
However, hard roofs often take longer to close due to their complexity and can make the car feel heavier to drive. Depending on your needs, it's important to weigh up these factors against those of the soft-top. The soft-top is sometimes viewed as less safe due to the fabric roof. However, nowadays most manufacturers have rectified this with solid structures in place to protect if the car flips over. Since they fold neatly into the back of the car, they also take up less boot space when the roof is opened. Awkward cons for the soft-top include maintenance complications, as the fabric roof requires upkeep of special waterproofing formulas. Similarly, contaminants such as bird waste must be cleaned quickly to avoid staining the material. Security can also an issue, on the basis thieves can simply cut the roof to gain access. Overall, soft-tops are viewed as the more stylish of the two - a weigh up of style versus substance (literally) is necessary here.
Are soft-tops safe?
Many people believe that soft-top cars are unsafe due to the fabric roofing. However, in the modern car market, manufacturers have tools in place to protect the passengers of soft-tops from harm. Thankfully, accidents that lead to roll-overs are rare and a soft-top is now as safe as any comparable model on the market - sometimes even more so with its reinforced support!
Are soft tops ok to drive in the rain?
The harsh reality of living in the UK is the abundance of rain all year round, but fear not, as soft-tops are still fine to drive whatever the weather!
Most modern soft-tops won't leak, or be cold to drive, as long as they are maintained with fully proofed fabric protector. Cheap protectant and a soft brush do the job just fine, but a hard-top convertible may be a better option if you don't have the time or patience to keep up maintenance.
Which convertibles are the best?