Best Of Best used cars under £15,000
Erin Baker finds some of the best used cars under £15k available on Auto Trader.
View gallery
When we're in the market for a replacement car, we tend to think about our "next" car: whether it will be a
brand-new car
or a used one is a second question after the first, very real one, of how much we've got to spend.
Ever here at your side, we explore what you can get for under £15,000 in the used car market, if the new cars available for under £15,000, like the
Ford Fiesta
or
Volkswagen Polo
, don't float your boat.
Mazda MX-5
Great price: £13,695
Example ad
.
Find more Mazda MX-5
.
The MX-5 is the world's most popular sports car for a reason: easy to drive, fun, cheap, reliable and plenty of used examples about. You can get a two-year-old MX-5 for around £13k; our chosen one had 21,000 miles on the clock, and the 1.5-litre petrol engine which provides all the power you need.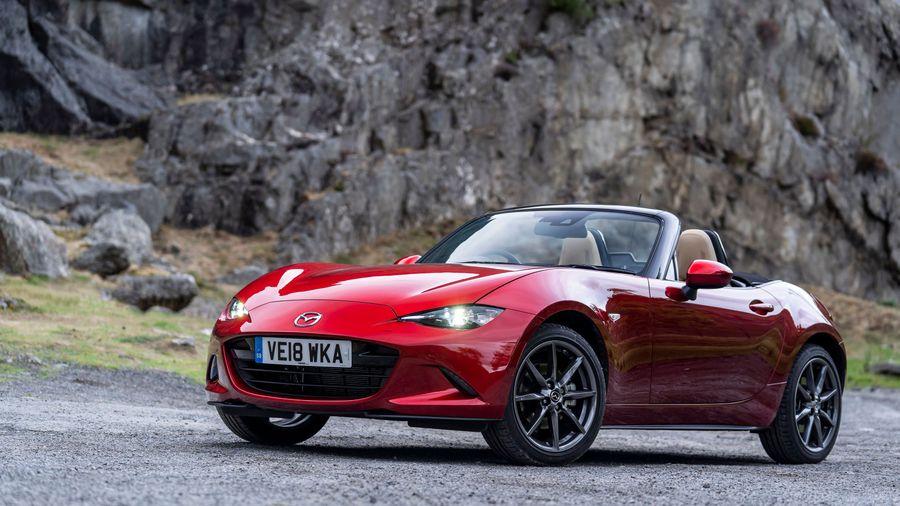 Renault Kadjar
Great price: £12,900
Example ad
.
Find more Renault Kadjar
.
The first used
SUV
makes its appearance here. Renault builds very family friendly cars with big bold graphics on the screen, plenty of space, comfy suspension and easy access. We sourced a 2017, 1.2-litre petrol with manual gearbox and a low 13,000 miles on the clock for under £13k. A good-looking small SUV.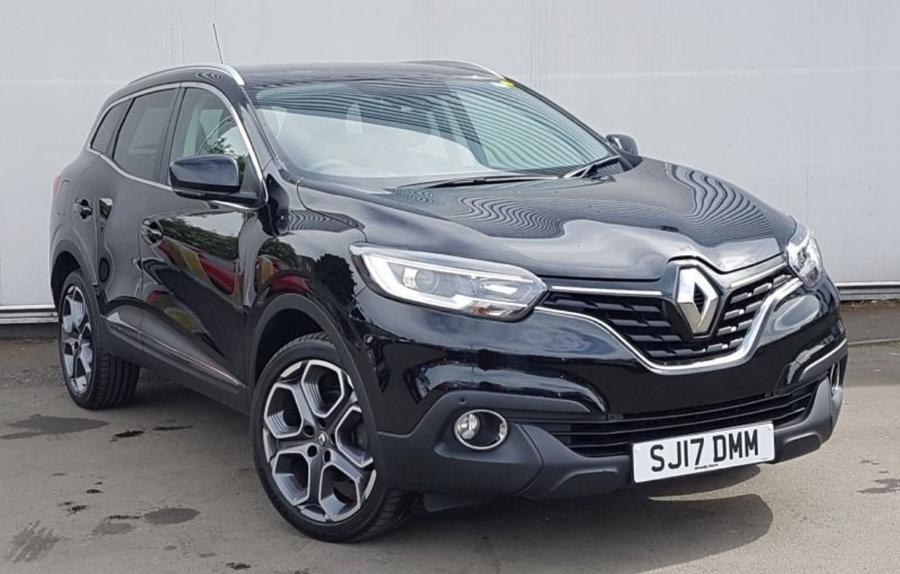 Skoda Yeti
Great price: £13,499
Example ad
.
Find more Skoda Yeti here
.
Criminally overlooked, thanks its questionable styling, despite being just about the most versatile, practical car on the market for this money. Loads of space, high seating, easy access, with good visibility. That means, however, you'll get a lot of car for your budget. Not many used examples about. We found a 1.2-litre, TSI petrol (great engine) with VW Group's great DSG automatic gearbox, and just 12,650 miles on the clock, for a smidge under £14k. Grab it.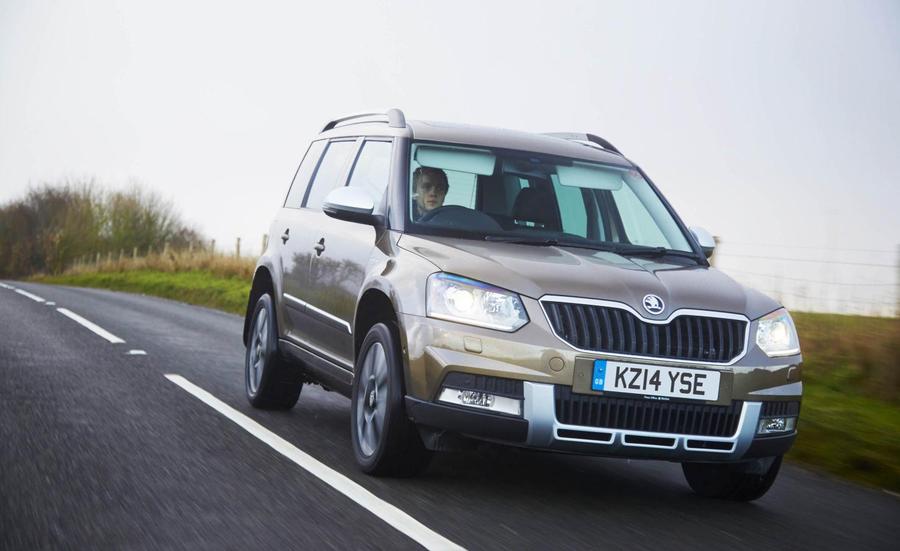 Toyota RAV4
Great price: £12,300
Example ad
.
Find more Toyota RAV 4
.
Push back to 2014/2015 and you'll find used RAV4s for sale for under £15,000. In return, you'll have to accept mileages north of 50,000, but Toyota is a fantastic engineering company, building cars and engines to go and go, so we'd feel pretty confident about buying something with 70k-80k on the clock, provided you don't do above-average mileage during a year. Ace reliabilty, a quiet ride, plenty of passenger space and smooth, frugal 2.0-litre engines.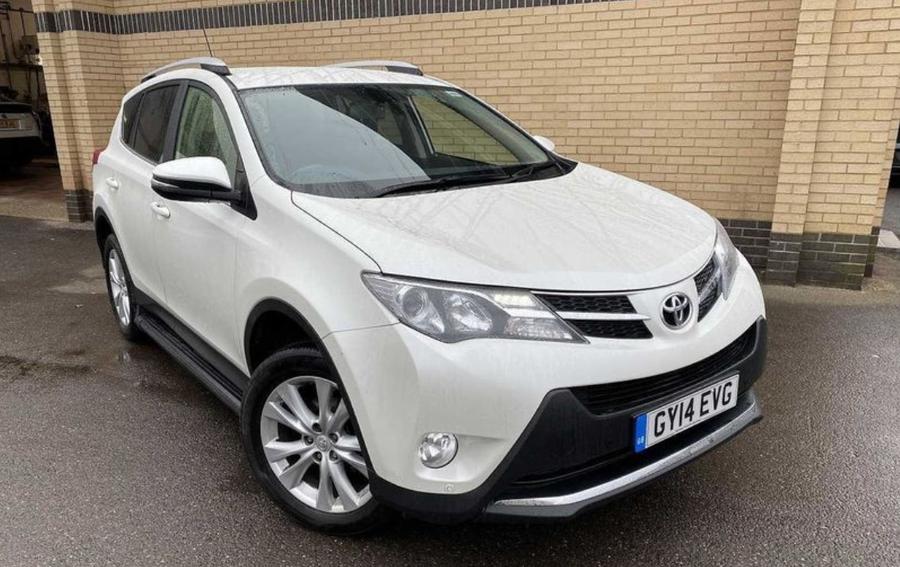 BMW 3-Series
Great price: £12,567
Example ad
.
Find more BMW 3-Series
.
The most popular car on Auto Trader offers loads of choice for the used-car searcher. We found an absolute gem: a 2015 sample, which means you still get the contemporary, sharp design, with a ridiculous 24,600 miles on the clock. Yes it's a diesel, but of all the diesels in all the world, we'd pick this one - the 320d Efficient Dynamics with butter-smooth pulling power and plenty of oomph for overtakes but fuel economy well into the 40s.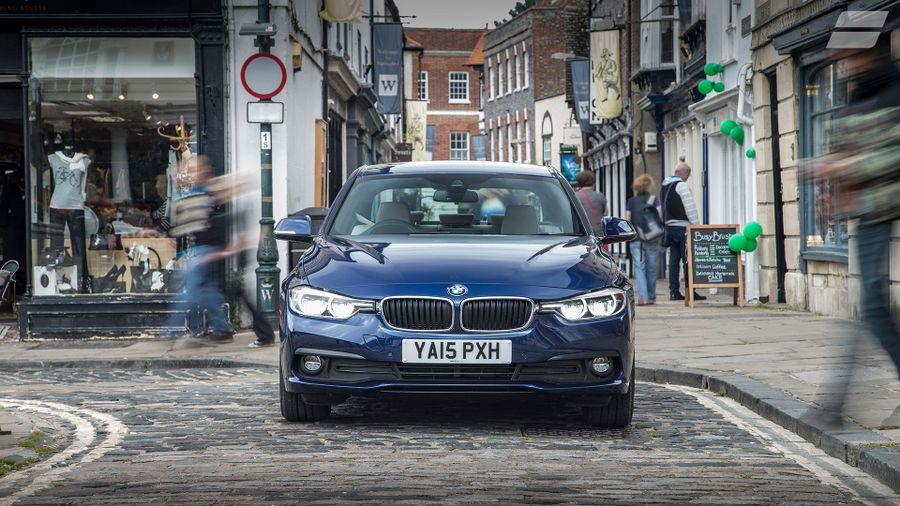 Skoda Octavia estate
Great price: £12,999
Example ad
.
Find more Skoda Octavia
.
It's no surprise that another Skoda makes it onto our list; Skoda remains a brilliant value-for-money brand. The Octavia estate provides a spacious, easy-access boot and plenty of rear legroom, and uses the VW Group infotainment system, so all you're really lacking is a posh badge and a few interior frills. We found a 2017, red, 2.0-litre diesel with the updated split headlight design and 25,000 miles on the clock, for £13k.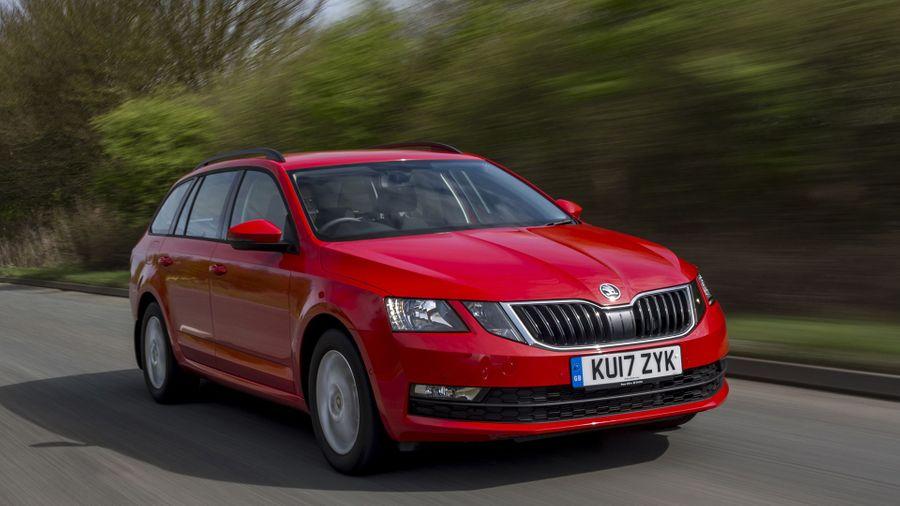 Kia Ceed
Great price: £13,000
Example ad
.
Find more Kia Ceed on Auto Trader
.
A commodious family hatchback that offers a more budget-friendly alternative to the
VW Golf
and
Audi A3
. Plus, it comes from new with a seven-year/100,000-mile, transferrable warranty. Like its sister car, the
Hyundai i30
, you can find examples for below £10,000, but this is a really good-looking car, and if you stretch to nearer £15,000, you'll get a tasty car that feels nearly new. We found a one-year-old, 1.0-litre petrol example, white, with an above-average 14,400 miles on the clock, for £13,000.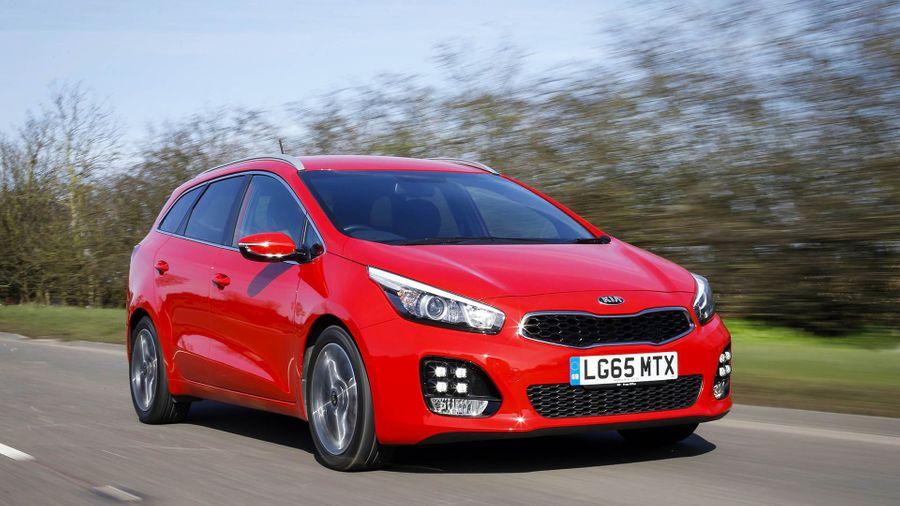 Renault Zoe
Great price: £14,990
Example ad
.
Find more Renault Zoe
.
Our first used
electric car
makes an appearance in this price bracket, which is a pleasant surprise, given how expensive electric cars are from new. But the Zoe has been with us a decade, and remains popular and affordable, especially with its low running costs (cheap electricity, fewer servicing intervals, no congestion charge, less tax). You can now buy one of the updated models, with its 200-mile range and fantastic large infotainment screen, for just under £15,000.
Beware when looking at Zoes: older versions came with two monthly payments - one for the car and one for the battery which was leased separately, but as of 2019, it's rightly all lumped together in one payment. Just make sure you ask, and are clear, before you buy.