Advice Best cars for snow
Winter's not done yet and, whether for home or the winter roadtrip abroad, here are our favourite snow-ready cars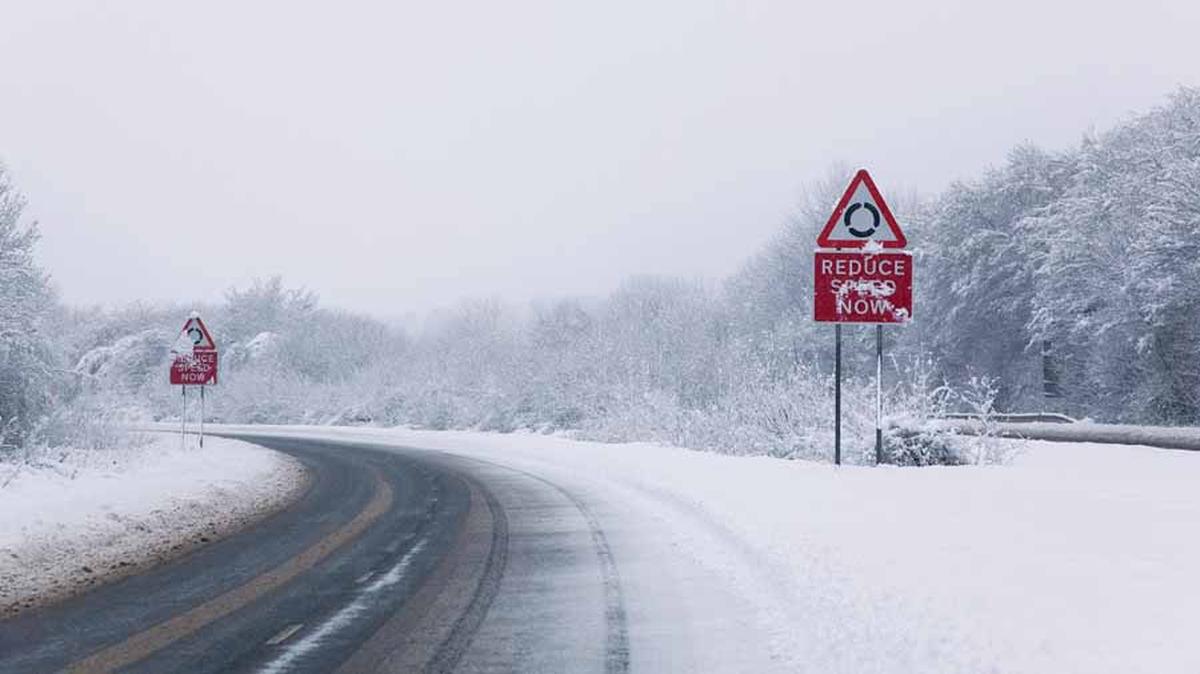 View gallery
We're talking both British snow - the kind that gets slushy and slippery and stops your kids going to school - and the settled white powder of the ski slopes, because more of us are choosing to drive to our winter holiday this season. Here's our top pick of the best cars for snowy conditions, plus some general snowy driving tips.
Seat Tarraco
For the best combination of space,
4x4 capability
and value for money, the
Tarraco
is hard to beat, so tops our list. A spacious
seven-seater
, it can take four children in comfort, or, with the third row of seats down, provides ample boot space for all the clobber needed for a European ski holiday (although six sets of skis will be pushing it). The off-roading system, available on the higher spec cars with four-wheel drive, is controlled via a rotary button and has a snow graphic on it to limit revs and maximise grip.
Volvo XC60
A smaller SUV than the Tarraco, the
XC60
is good for young families, couples and drivers who want a raised ride height, space and a huge dose of comfort inside. You can specify it as a petrol, diesel or plug-in
hybrid
. Air suspension? Yes please. There's also loads of safety tech, because it's a Volvo. Four-wheel drive as standard.
Audi A4 Allroad
You could go for the larger, more handsome
A6 Allroad
estate, but we're rather taken with
the A4 version
, which feels just as luxurious but a bit swifter and lighter on its feet. Both are luxury estates with Audi's "quattro" four-wheel drive system. The styling reflects the supposed rugged attitude of the car, with matt black plastic wheel arch and side sill protection. The ride height is slightly higher than the normal estate, but not nearly as high as an SUV, so a modicum of driving dynamics is thankfully preserved for the long distances to the Alps.
Land Rover Discovery
If you're worried about slipping and sliding up or down steep, snowy mountain passes, look no further. Land Rover's off-roading system is still the world's most accomplished and, no matter how deep the powder is to Courmayeur, you won't get near the limits of the
Discovery's
capabilities. Plus, it has seven very comfortable seats, a quiet ride and a split tailgate for easy loading.
Skoda Octavia Scout
We have a soft spot for the
Octavia Scout
, which is the cheaper sibling of the Audi A4 Allroad. Four-wheel drive and more mud-plugging cladding round the wheel arches, plus a slightly raised suspension for better ground clearance, give this car go-anywhere appeal. Plus, you get a decent boot. Take the manual gearbox and smaller engine for frugal running costs.
Suzuki Jimny
Everyone's favourite toy the
Jimny
is still small, light, underpowered and cheap as chips, but with added character thanks to funky styling and a range of audacious colours. One lever to change gear, one lever to engage the low-ratio transfer box and send this baby SUV trundling over hitherto insurmountable obstacles. The hairpins up to Courchevel will present no problems, although you may have cramps in your legs when you get there. On second thoughts, might be one for UK snow.
BMW X5 xDrive45e
With up to a staggering 54 miles of electric only range, even at motorway speeds, the
plug-in hybrid
version of this large five-seat premium SUV will get you to St Anton in style and with your conscious half salved. The
X5's
four-wheel drive system and BMW's traction control are enough to keep you sunny side up, and you'll arrived refreshed, thanks to the supremely relaxed cruising capabilities of this car.
Lexus RX450h
Often overlooked, but the
RX450h's
"self-charging" hybrid system, which means it uses the engine and regenerated energy from the brakes to charge the battery, means you don't have to stop to plug in on long journeys. A very comfortable, highly specced, silent interior makes this car perfect for European road trips, and the four-wheel drive system (engine drives the front, motor the rear) will give you confidence in the white stuff. Available with five or seven seats. Brilliant residuals.