Advice
Best cars for snow 2022
Winter's not done yet and, whether for home or the winter road trip abroad, here are our top cars for driving in the snow
We're talking both British snow - the kind that gets slushy and slippery and stops your kids going to school - and the settled white powder of the ski resorts because more of us are choosing to drive to our winter holiday this season.
While an
all-wheel drive
car or SUV has obvious advantages in slippery conditions winter tyres can actually make an even bigger difference. It's worth remembering, as well, that many crossovers may look like 4x4s but are actually two-wheel drive, making tyre choice even more important. Winter tyres use different rubber compounds and tread patterns to dig into the snow for better traction and improve your car's ability to drive in snow-bound areas by improving the braking and overall grip of your car. Winter tyres are usually recommended when the temperature drops below seven degrees and, in some parts of Europe, are compulsory if you're driving in snowy conditions so check before you travel. Recommended:
Should I buy winter tyres for my car?
Here's our top pick of the best cars for snowy conditions, plus some general snowy driving tips-
Suzuki S-Cross
The
S-Cross
is a no-frills, family SUV that offers plenty of space for you to fit your winter-essentials kit and other bits and bobs comfortably.
It ranks top of our cars for snow list because of its unbeatable amount of safety features that come as a standard on this SUV. The S-Cross also offers all-wheel drive in its upper-level trim – Ultra, which can get you moving quickly on chilly days. Other features include heated front seats, adaptive cruise control, a double opening panoramic roof, and an option between manual or automatic gearbox. Best of all, the SUV has an impressive low cost of ownership due to its low VED and insurance costs. You can
read our full expert review
of the S-Cross.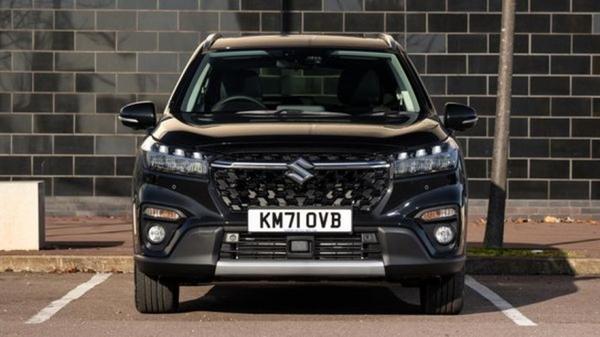 Volkswagen T-Cross
Another compact SUV that has made our list is
Volkswagen's T-Cross
. It's not as affordable as the Suzuki S-Cross, but it comes at four different price levels to suit different budgets.
The T-Cross's light and small design make it easier to control and stop when driving in snow. A decent amount of ground clearance also means it's less likely to get stuck. Other features that make the T-cross ideal for icy conditions are its front fog lights with a cornering function, six airbags as a standard and a collision-avoidance system that automatically applies the brakes when it detects a potential collision with an object in front.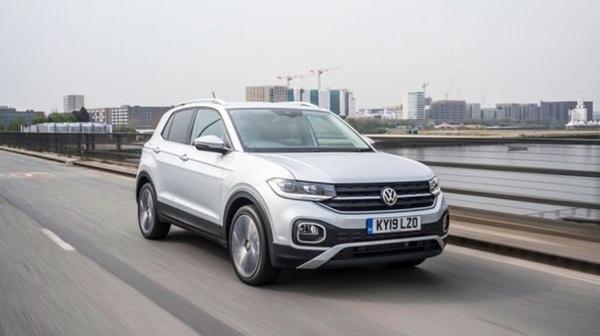 Volvo XC40 Recharge
If safety is your number one priority when driving in snow, the electric version of the
Volvo XC40
is the car for you. In keeping with the brand's safety conscious traditions it comes with a three-point seatbelt, an emergency call button and tracking service, a front-collision warning system with emergency braking and the top speed is limited to 112mph.
What's more? The EV version offers 'preconditioning' – a functionality that allows you to warm up the car beforehand so you can drive comfortably in the cold weather. The car also comes with heated seats and steering wheel.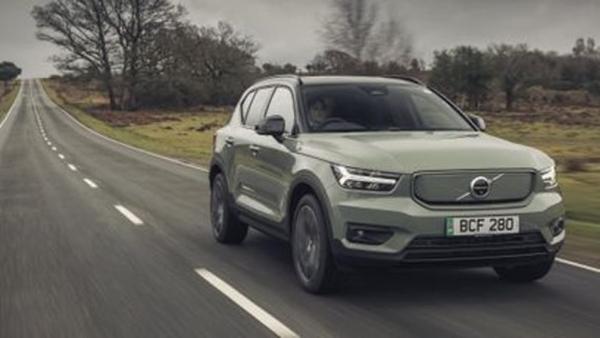 Land Rover Commercial Defender 90
If you're looking for a commercial car to drive in winter, we recommend the
Land Rover Defender 90
.
The Defender 90 comes in the same size and shape as the passenger-carrying version but offers a payload of 670kg and 1,355 litres of space. The Defender also comes with eight-way heated front seats and ultrabright headliner lights to help you navigate through the cold and dark winter days comfortably. It's great for off-roading in snow, its shorter wheelbase makes it agile on the road and the Defender offers a high level of safety kit which only improves as you opt for a higher trim.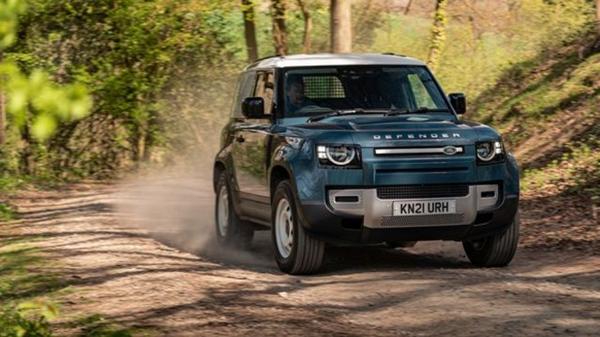 Skoda Kodiaq
The
Skoda Kodiaq
is a great SUV for when you're planning a winter trip with the family and need a bigger space to fit more people and winter gear.
There is a wide range of Skoda Kodiaqs to choose from, including five- or seven-seater versions, an all-wheel drive option on the more powerful trim and a proper off-road optimised version. This SUV is more affordable than its counterparts from Hyundai, Kia and Land Rover and it has all the typical safety features you'd expect from a family car. Like all Skodas you even get an ice scraper stored in the fuel filler cap so you'll always be equipped for those cold starts.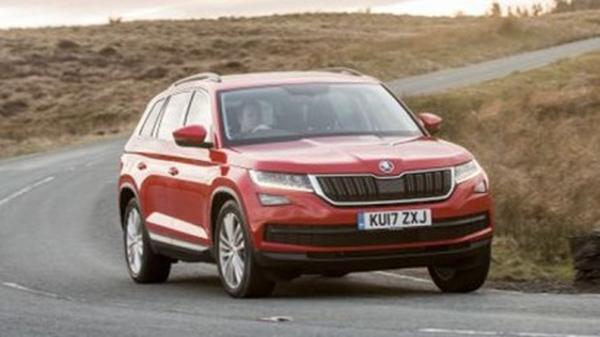 Jeep Compass
The
Jeep Compass
is a medium-sized SUV with impressive off-roading abilities.
The SUV comes with the Jeep Active Drive – a variable all-wheel drive system that sends power to all four wheels when it detects loss of grip and should help when driving in snow. The Compass is definitely not the most affordable SUVs in the market, but its recent plug-in hybrid version – the Compass 4xe, helps lower the total cost of ownership and provides tax savings.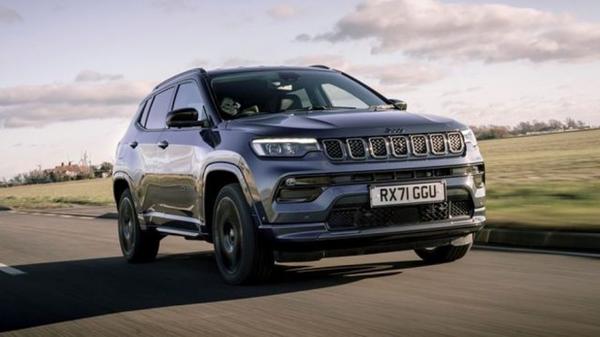 Honda HR-V
The new
Honda HR-V
has got a new and attractive facelift and is now in its third iteration. The new HR-V has a raised ride height with a ground clearance of 19 cm which makes it easy to drive over thick snow. It only has a front-wheel drive option so using winter tyres can help increase traction on slippery roads.
The HR-V also benefits from a hybrid engine which improves its fuel efficiency. Overall, the HR-V is a sensible and practical choice when driving in icy conditions and a great family car.