Guide
Wheelchair Accessible Vehicles - your questions answered
Discover whether a Wheelchair Accessible Vehicle would be suitable for your lifestyle and needs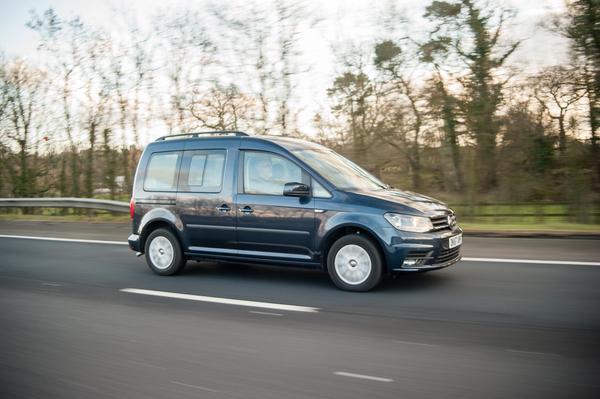 Words by: Auto Trader
Published on 3 November 2021 | 0 min read
Wheelchair Accessible Vehicles
Wheelchair Accessible Vehicles can make a big difference to your lifestyle, offering freedom and independence to individuals with disabilities and their families and carers. They provide easy access and safe travelling for wheelchair users.
This article will answer your questions on Wheelchair Accessible Vehicles, helping you decide whether they're the right choice for you.
What is a Wheelchair Accessible Vehicle?
Wheelchair Accessible Vehicles (WAVs) are vehicles that are specially converted so a wheelchair user can travel as a passenger or driver. WAVs start as a standard vehicle and are altered by specialist engineering companies so that a wheelchair user can ride comfortably.
Is a Wheelchair Accessible Vehicle right for me?
It's important to weigh up the options when deciding whether a WAV is right for you. WAVs are generally based on vans and therefore typically have fewer features than a standard car, or a car with adaptations.
If you can transfer from your wheelchair into a vehicle, and vice versa, without too much discomfort, then a car with alterations may be a better choice for you. Alterations such as transfer plates, person hoists and swivel seats are cheaper options that could improve your movement. Vehicles can also be altered to provide ample space for stowing a wheelchair or scooter – for example adding boot hoists or rooftop storage boxes. If you are looking for Wheelchair Accessible Vehicles,
start your search on Auto Trader by clicking here.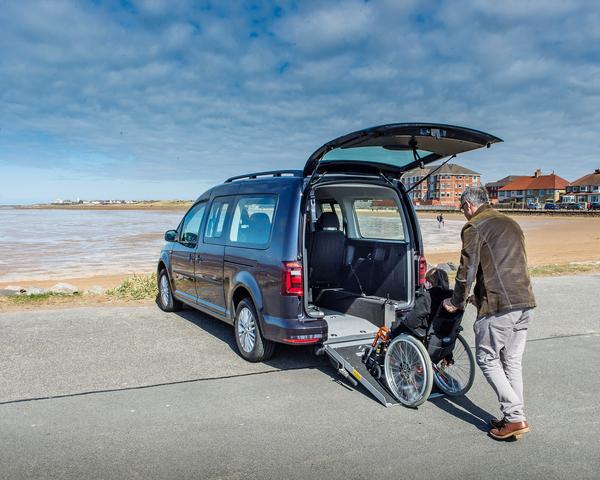 Types of Wheelchair Accessible Vehicles
If you decide that a WAV is the best type of vehicle to suit your needs, you must next consider which type and size would be best for you.
Passenger WAVs
Passenger WAVs are the most common type of WAV. Passenger WAVs allow wheelchair users to travel as a passenger. They are specially adapted for the wheelchair to access the vehicle via a ramp or lift, which is then secured in place once they are comfortable.
Drive from wheelchair WAVs
Drive from wheelchair WAVs are bespoke vehicles made to allow a wheelchair user to drive themselves. They have more adaptations than a standard WAV and are likely to be more expensive. These vehicles can be specially tailored to the needs of the wheelchair user and, as such, can take a longer to be built and delivered if bought brand new. However, some are still available in the used market at reasonable prices and are ready immediately.
Wheelchair Accessible Vehicle sizes
The size of the vehicle is another important choice, depending on your circumstances. Small WAVs include the
Fiat Doblo
,
Citroen Berlingo
,
Ford Tourneo
, and
Volkswagen Caddy
. Small WAVs are all fitted with a ramp for entry, seat up to five passengers (including the wheelchair user and driver) and tend to feel the closest to driving a standard car.
Medium-small WAVs include the
Vauxhall Combo
,
Volkswagen Caddy Maxi
and
Ford Grand Tourneo Connect.
These slightly larger WAVs include six seats and more space for equipment. They also give the wheelchair passenger more choice in terms of seating. Like small WAVS, they still feel relatively car-like in terms of size. Medium-large WAVs are the next size up, featuring vehicles such as the
Ford Custom
,
Peugeot Traveller
,
Volkswagen Shuttle
and
Renault Trafic
. These vehicles more closely resemble vans and are most commonly used by those with larger wheelchairs. They carry up to nine passengers and some even offer capacity to carry two wheelchair users. Medium-large WAVs are also fitted with ramps but can also accommodate lifts if necessary. Last up we have large WAVs which include the
Peugeot Boxer
, the
Renault Master
and the
Fiat Ducato
. These larger vehicles resemble commercial vans and are typically used by large families or those with heavy wheelchairs. All large WAVS are fitted with a lift system and can usually fit up to two wheelchair users.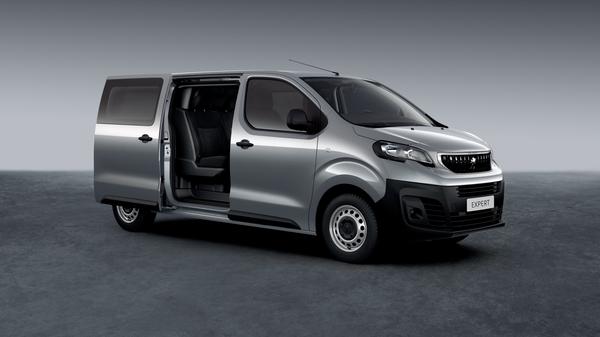 How do I order a Wheelchair Accessible Vehicle?
A brand-new WAV can be ordered through a franchise retailer that has a WAV in their model range. Used WAVs are sold by both franchise and independent retailers. You can search both WAVs and adapted vehicles from a variety of specialist dealerships on
Auto Trader
.
It is important to note that WAVs are VAT exempt if the vehicle is for the personal use of someone with disabilities and the vehicle has been adapted to suit their needs. If the vehicle is for commercial purposes (e.g. a taxi or car home) then VAT will be charged on top of the purchase price at 20%.
How long will delivery take?
Depending on your WAV supplier, and if you are buying new or used, your vehicle can take anywhere between seven days and 16 weeks to arrive. Once it is ready, your supplier will typically deliver it directly to your home. The company will show yourself or your carer around the vehicle and let you know how each of the features work. At this point, feel free to ask the supplier any questions you may have.
Often your WAV will come with a handbook, detailing everything you need to know about your vehicle. You'll also need to check your insurance documents – to make sure your nominated drivers are listed. Ready to start searching?
Find a wheelchair accessible vehicle here
, or learn more about the
cars available in the Motability scheme here
.