Expert Review
Porsche Macan SUV (2018 - 2021) review
This Macan is Porsche's small SUV, aiming to mix practicality with the driving excellent that you'd expect from a sports car brand. Read all about it in our review.
The Auto Trader expert verdict:
Available new from £49,745
The updates to the Macan have made an already great car even better. It's beautifully made, has cracking performance and handling, and will also keep the family comfortable. Some will bemoan the lack of diesel options, but it's the most fun you can have in an small SUV.
Reasons to buy:
Fantastic handling
Great interior quality
Enthusiastic performance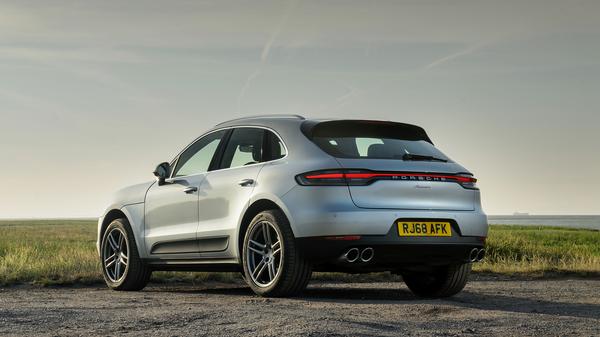 Running costs for a Porsche Macan
Porsches
aren't renowned for being cheap, and the
Macan
is no exception. Although the entry-level car starts at less than £50,000, it'll soon go north of that once you start adding options (and you'll almost definitely want to). When you look at rivals, such as the
Jaguar F-Pace
and the
Audi SQ5
, it starts to look very expensive for what you get, although the flipside is that the Porsche will likely hang onto its value very well in comparison, and that's likely to dramatically reduce the overall running costs.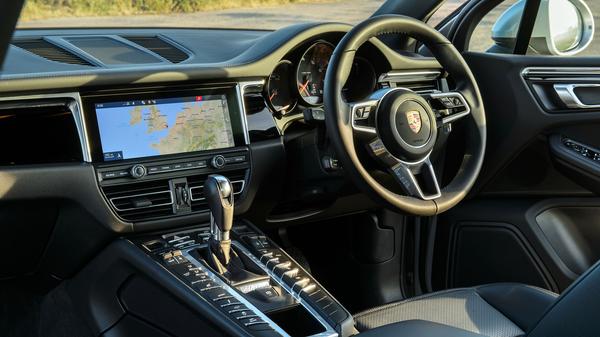 Reliability of a Porsche Macan
Porsche doesn't have a particularly great record for reliability, although the company's relatively small size in the automotive market means it's often absent from the larger reliability surveys, which makes it difficult to get meaningful insight into the Macan, specifically. Warranty Direct's Reliability Index ranks Porsche close to the bottom of all the manufacturers, and owner reviews on Auto Trader show several customers that have had reliability problems. Should anything go wrong, Porsche offers a three-year, unlimited mileage warranty.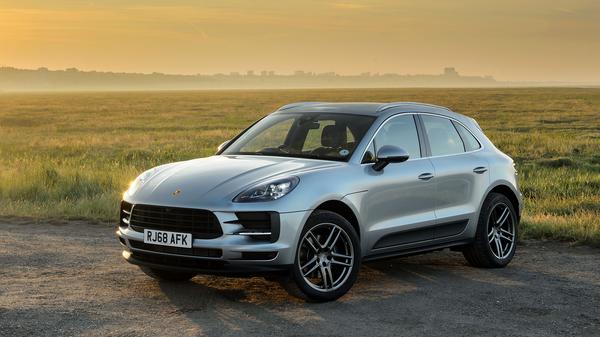 Safety for a Porsche Macan
The Porsche Macan was crash tested by safety organisation Euro NCAP back in 2014, and scored the maximum five stars, although it should be pointed out that standards have moved on since then. The revised Macan comes as standard with front, side and curtain airbags and two Isofix child seat mounting points on the rear seats. It also features a lane departure warning system, but many other active safety systems are only offered as options that you have to pay extra for, which is a shame.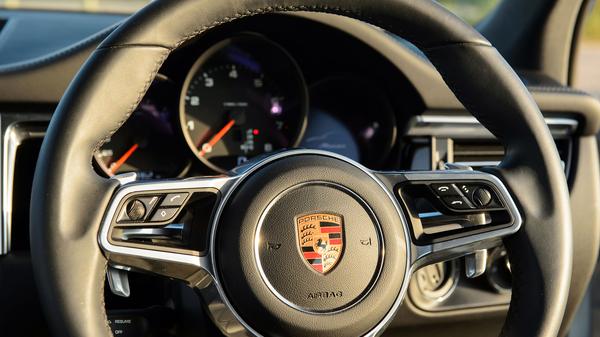 How comfortable is the Porsche Macan
The quality of the interior has been a big selling point of the Porsche Macan, and the changes have made it even nicer. Build quality is largely excellent, and the updated version gets Porsche's latest infotainment system, which includes Apple CarPlay, but not Android Auto, which is a shame. If you want to be picky about the design, there are lots of buttons smattered over the centre console, and that can be overwhelming initially, but after a while you should be able to learn what does what. Space in the Macan is more than reasonable for four adults, with good headroom in the back and legroom that should be fine as long as the front occupants aren't shoved too far back. You can squeeze five in for short periods if needed. The boot is a decent size for a car of this type, although some rivals – like the Audi Q5 and
BMW X3
– offer more space. The ride and handling is one of the Macan's key selling points. Never mind "this handles well for an SUV", it handles well full-stop. Porsche has made a few minor tweaks to the suspension of the facelifted Macan, but any fears that these might have ruined a great driving experience soon evaporate. The steering is weighty and full of feeling, and there's loads of grip and composure around corners. Far more, in fact, than an SUV has a right to boast. But as well as being a Porsche, and delivering all the dynamic ability that such a badge promises, it's also a family car, so it needs to be comfortable. Even on the standard suspension, there's a level of firmness you expect from a Porsche, but it's still impressively comfortable given the car's abilities in the corners. We've also tried cars on the optional air suspension, and it does an even better job of keeping things stable through the bends while keeping the worst of British B-roads out of the cabin. It's perfectly at home cruising, and if you spec the optional adaptive cruise control, you can cover big distances in both comfort and style.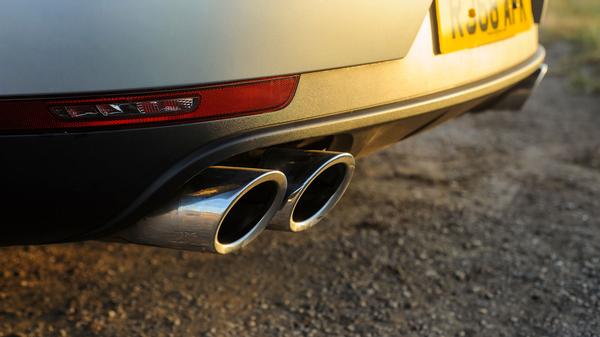 Features of the Porsche Macan
This version of the Macan represents a facelift for a car originally released in 2014. It's had a spruce up to match newer models in the Porsche range, such as the 911, and it comes with full LED headlights and a range of new colours. Both Macan and Macan S models come on 18-inch alloy wheels as standard, and the Macan Turbo rides on big 20-inch numbers. There are plenty of features available on the Macan, but an awful lot of them are optional extras, which means you'll need to set aside quite a bit of extra cash if you want the latest gadgets. As standard, the Macan comes with sat-nav and a 10-speaker sound system, as well as several USB charging sockets, cruise control and front and rear parking sensors. Electric, part-leather seats are also included, as is an electric boot lid. The options list is far too long to detail here, but it includes full leather interior, fancier seats and variety of styling features, from a panoramic sunroof to specially painted door mirrors. You can also spec a sports exhaust, adaptive cruise control and a range of different suspension systems.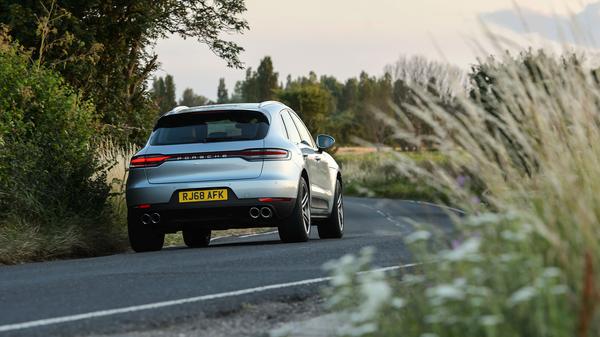 Power for a Porsche Macan
One possible drawback, for some customers, is that Porsche has ditched its diesel engines completely. That might be a deal-breaker for those that do longer distances, as you'll lose the improved fuel economy that diesel brings over petrol. But that's the way it is, so you either make your peace with petrol power or you go elsewhere. You have a choice of three engines. The standard Macan comes with a 2.0-litre turbocharged engine with 245 horsepower, which might not sound much considering the size of the car, and the fact that it has to haul a four-wheel drive system. And the fact that this is a Porsche. It's true that if you plant your foot to the floor from standstill, it won't exactly blow your socks off. But it makes up for that by being really responsive in the mid-range, and once you're moving, it feels much more like a Porsche should. True, it doesn't exactly sound like a Porsche should, with a four-cylinder timbre more reminiscent of a hot hatch than one of Stuttgart's finest, bit it's only real die-hard Porsche fans who'll care about that, and not many of those are likely to choose a Macan anyway. The Macan S, meanwhile, has a 3.0-litre turbocharged V6 with 354 horsepower. That makes things much more sprightly with plenty of grunt wherever you sit in the rev range. It's not savage in its delivery, but more insistent and urgent, with smooth power delivery and, like in the standard car, the automatic gearbox shifts quickly and with minimal fuss. There's also the Macan Turbo, which comes with a twin-turbo 3.0-litre V6 and 440 horsepower. We've not had a chance to try it yet.