Expert Review
Mercedes-Benz CLA-Class Coupe (2019 - ) review
The Mercedes-Benz CLA combines the practicality of a four-door saloon with the svelte style of a coupe. But is its beauty more than skin deep? Read our expert review to find out
The Auto Trader expert verdict:
The Mercedes-Benz CLA Coupe is a more stylish alternative to the A-Class Saloon, and sacrifices a bit of the saloon's practicality in favour of eye-catching looks that make it seem like a mini CLS. It goes head-to-head with the BMW 2 Series Gran Coupe and the Mazda 3 Saloon.
Reasons to buy:
Stylish looks
Excellent interior
Well equipped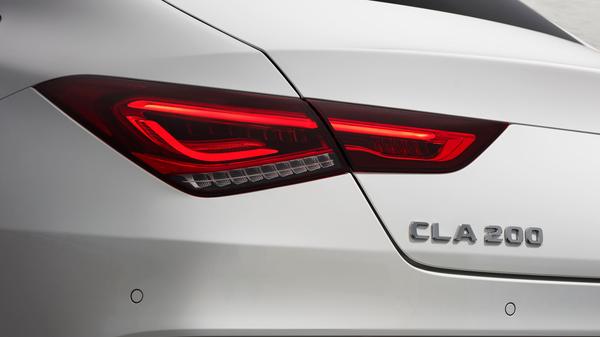 Running costs for a Mercedes-Benz CLA Class
With its swooping roofline, the Mercedes-Benz CLA is officially a four-door coupe, and viewed in that light its only direct rival is the BMW 2 Series Gran Coupe. However, it will likely sit on buyers' shortlists alongside cars like the
Audi A3
and
Mazda 3
saloons, not to mention the CLA's stablemate, the
Mercedes A-Class
saloon, all of which opt for a more upright stance. All of these rivals start at a lower price point. However, that's mainly because the CLA range kicks off with the well-equipped AMG Line version; there's no equivalent to the lower-specification variants you'll find in rivals' model ranges. That said, the CLA is still pricey, even when compared like-for-like, and while it will retain its value reasonable well when the time come to sell it on, which will take the sting out of that extra cost, high maintenance costs mean it'll still cost you more to own than the Mazda 3 Saloon – or indeed, its stablemate the A-Class. You might argue, though, that that's just the price you pay for its svelte styling.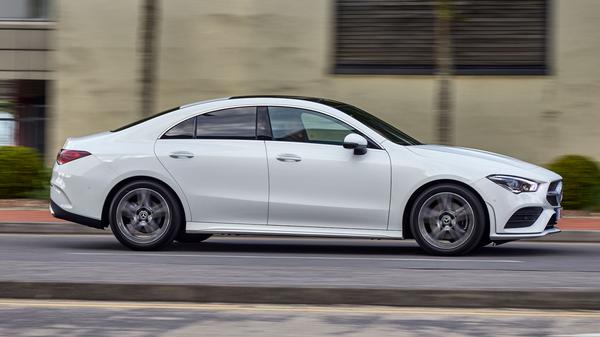 Reliability of a Mercedes-Benz CLA Class
Mercedes doesn't have a spectacular record for reliability of late. The 2019 JD Power Vehicle Dependability Study placed it below average in the ranking of manufacturers, as did the Warranty Direct Reliability Index. That said, most of its premium rivals finished in an even lower position, so if you're after an upmarket badge on your car, you could do worse. What's more, our Owner Reviews suggest that owners of the previous-generation CLA are pretty positive about their cars. And should anything go wrong with your CLA, Mercedes offers a three-year, unlimited-mileage warranty, which is better than the industry benchmark of three years and 60,000 miles.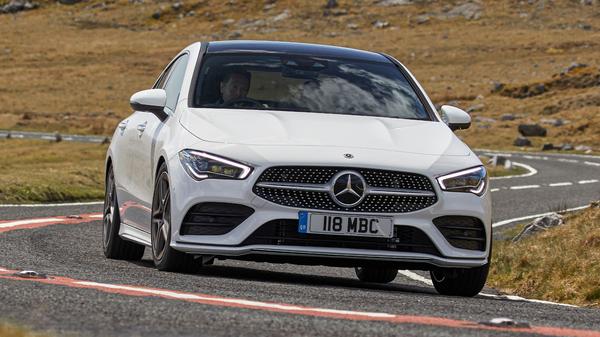 Safety for a Mercedes-Benz CLA Class
All models come with two Isofix child seat mounting points on the outer rear seats, and seven airbags. There's also an active lane keeping system to help prevent you wandering out of your lane and Active Brake Assist, which is Mercedes' automatic emergency braking system. More advanced systems are available as an option within the Driving Assistance pack, but only on the top-spec AMG Line Premium Plus model, which is a bit of a shame. Still, if you can stretch to it, you get a blind-spot warning system, a more advanced emergency braking system and various autonomous driving features.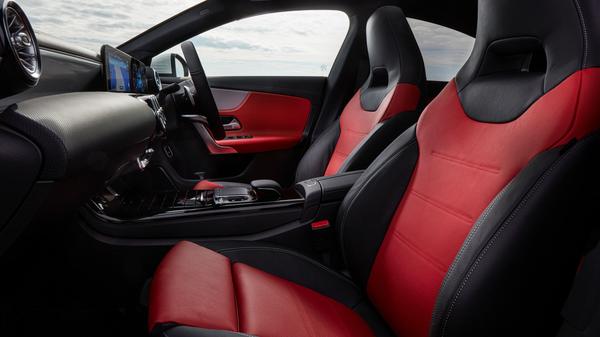 How comfortable is the Mercedes-Benz CLA Class
The CLA's interior, up front at least, directly mirrors the latest A-Class. That's a good thing, and means it features a wide, tablet-like infotainment screen and digital instrument panel, excellent materials and build quality, and a general feel of being in much more expensive car. Only some rather plasticky stalks behind the wheel let it down a little. The infotainment system, called MBUX, is controlled by touch-sensitive pads on the steering wheel, or on the centre console, or via the screen itself. It's a very in-depth and very customisable system that will undoubtedly require some time to get your head around, but once you're up to speed with it, it's reasonably intuitive to use. There's a storage box under the centre armrest in the front, as well as two cupholders and a cubbyhole, and door pockets big enough for a bottle and assorted odds and ends. That sloping roofline, while it looks great, impacts quite a lot on rear headroom, and taller adults will find it uncomfortably cramped. Kids, however, should be fine, and the boot is a good size. The CLA Coupe is positioned as a sportier proposition than the A-Class Saloon, with which it shares a lot of its oily bits. But that's probably overstating things a bit, as it's really more focused on comfort. It has a good ride quality that keeps the worst of bumpy roads out of the cabin. It doesn't handle badly at all, mind you, at least on the optional top-spec suspension that's been fitted to all the cars we've tried so far, feeling composed and stable through the corners. It's a comfortable and very capable machine. We haven't yet tried the hot AMG CLA 35, but it certainly sounds promising, given that it'll share its mechanicals with the AMG A35, which we like for its great combination of precision and pace.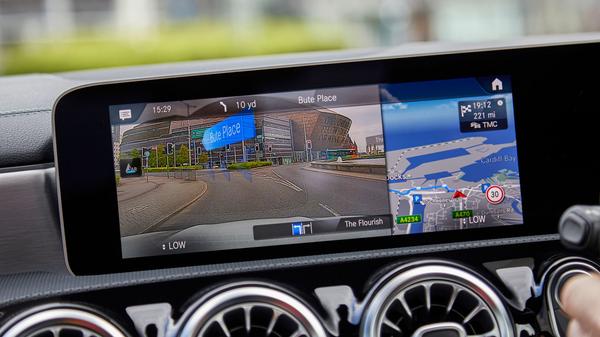 Features of the Mercedes-Benz CLA Class
There are four trim levels of CLA in the UK, and all come with a a sporty bodykit, big wheels, and LED headlights. The standard AMG Line includes the MBUX infotainment system with sat-nav, Apple CarPlay and Android Auto, and a 7.0-inch digital instrument panel. You also get heated front seats and leather upholstery, as well as a choice of four paint colours. If that's not enough, wireless charging for your phone is also included, as well as a parking package that includes a reversing camera, front and rear parking sensors and automatic parking. Upgrade to AMG Line Premium, and you'll get a bigger 10.25-inch driver display to match the infotainment screen, as well as a dash cam and the augmented navigation system, which overlays directional markers on camera footage on the road ahead of you, to make sure you go the right way. It smacks a bit of a gimmick, but it does work fairly well, based on our limited use of it so far. This trim level also includes an upgraded sound system and keyless entry and start. The next version up the ladder is the AMG Line Premium Plus, and for that you'll get a panoramic sunroof, front seats with more adjustment options, and upgraded LED headlights that can stay on full beam while keeping oncoming traffic in shadow. This gives you the best view ahead without dazzling other drivers, and works very well. The top-spec CLA is the AMG 35, which is also available in basic, Premium and Premium Plus forms, and these correspond largely to their equivalents on the cooking CLA models. However, all AMG 35s get a unique bodykit, a beefier steering wheel and four-wheel drive; Premium adds black alloy wheels, while Premium Plus gets the adaptive suspension system as standard.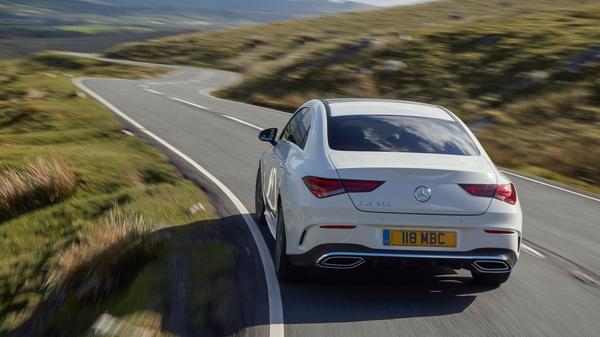 Power for a Mercedes-Benz CLA Class
There are five petrol options to choose from in the CLA, which should mean there's one for pretty much everyone. If not, there's a diesel following very soon. So far, the only petrol model we've tried is the CLA 220, which uses a 2.0-litre engine to produce 190 horsepower. It's quiet and strong, providing decent pace. Although it won't exactly set your world on fire with performance, it's peppy enough for most everyday driving situations. For more grunt, the same engine is available in CLA 250 guise, with 224 horsepower. If you don't need quite as much power – or you want to keep the budget down – there's the CLA 180 and CLA 200, both of which use a 1.4-litre petrol engine with 136 and 163 horsepower respectively. The CLA 220 we tried had front-wheel drive, although it's also available in all-wheel drive. All models use a seven-speed automatic transmission which is quick, smooth and unobtrusive for 99% of the time, although we did find a couple of occasions when it would drop down the gears more than was necessary. We've had a quick go in the CLA 220d diesel, too, and it's similarly well judged, with a bit more low-down grunt than the equivalent petrol. It's slightly noisier at lower revs, but may well better suit those that will be doing regular long motorway journeys. If you want your CLA to have truly potent performance, you'll need to opt for the AMG CLA 35, which comes with a 306 horsepower 2.0-litre turbo, in addition to four-wheel drive. We haven't driven this yet, but if our experience of the same engine and a similar chassis setup in the AMG A35 is anything to go by, it should prove plenty potent enough.