Expert Review
Porsche 911 Coupe (2019 - ) review
Read all about the Porsche 911, one of the world's most iconic sports cars. This version – codenamed 992 – is the eighth generation of a car first launched in 1963.

Words by: Phill Tromans

Additional words by: Auto Trader
Last updated on 9 June 2020 | 0 min read
The Auto Trader expert verdict:
Available new from £99,275
The latest 911 is superb. It's beautifully engineered and supremely capable, and a properly involving experience for the driving enthusiast. It should be right at the top of anyone's sports car short list.
Reasons to buy:
Strong engine
Super-fast gearbox
Superb handling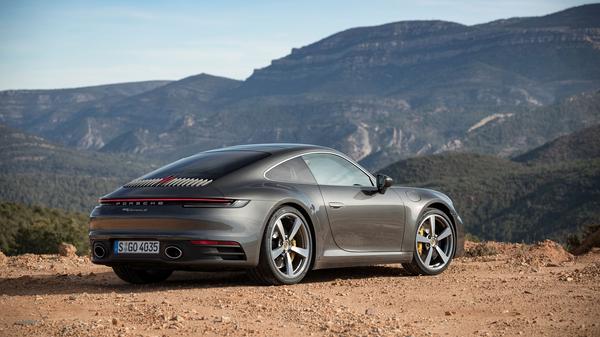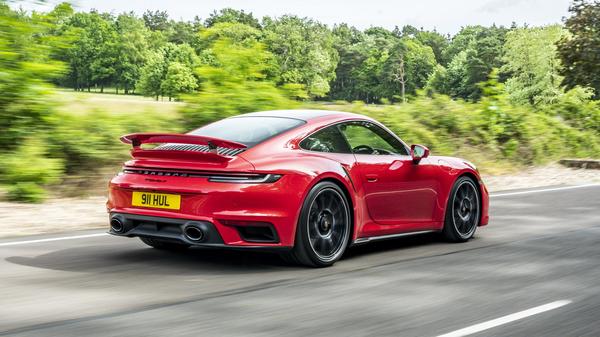 Running costs for a Porsche 911
There's no hiding away from the fact that the Porsche 911 isn't cheap. The less powerful Carrera and Carrera 4 have few direct rivals, but could conceivably be considered alongside cars like the BMW M4 and the Mercedes-AMG C63. The Carrera S and Carrera 4S is up against rivals like the AMG GT and Jaguar F-Type R, both of which have more power than the Porsche. At the top of the heap is the brand-new 911 Turbo S, with a price tag over £150,000 and power, prestige and performance to chase bona fide supercars. Its real trick is carrying this off with the daily usability you'd get in any 911. But all flavours of 911 boast really impressive resale values, which will dramatically reduce running costs over the course of ownership compare to those rivals. The Porsche's engine is also efficient for this type of performance, which will reduce fuel bills, and while servicing, maintenance and repair is likely to be pricey, we'd expect overall running costs to be considerably better than pretty much any rival you can mention.
Expert rating: 5/5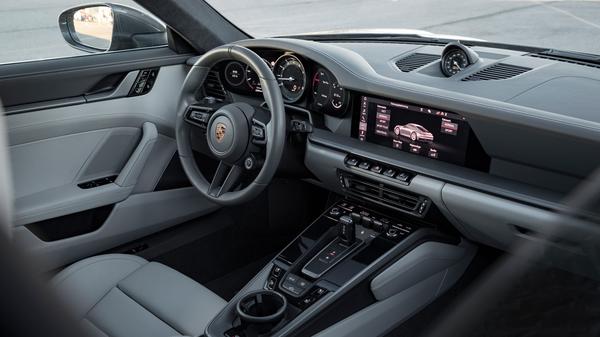 Reliability of a Porsche 911
Porsche doesn't have a particularly great record for reliability, although the company's relatively small size in the automotive market means it's often absent from the larger reliability surveys, which makes it difficult to get meaningful insight into the 911, specifically. Warranty Direct's Reliability Index ranks Porsche close to the bottom of all the manufacturers, although owner reviews for the previous generation 911 on Auto Trader don't show any particular issues. Should anything go wrong, Porsche offers a three-year, unlimited mileage warranty. If you're thinking of holding onto the car for the long haul, or you want to protect its future value, you can extend the warranty at a cost. This is easier to do in the first 12 months of ownership and worth considering.
Expert rating: 3/5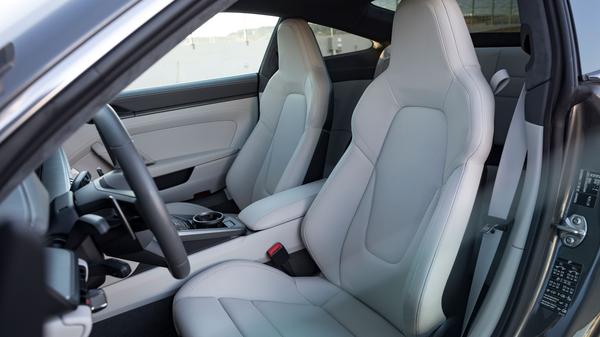 Safety for a Porsche 911
One of the 911's features is what Porsche says is the first Wet mode, which detects water on the road and adjusts various settings at the press of a button. In the Turbo it even adjusts the rear wing to a specific setting for improved wet weather grip, though how much use this will actually be at legal speeds is open to question. Automatic emergency braking is included as standard and can detect other vehicles, pedestrians and cyclists. Night vision is available as an option to improve visibility in the dark. An Isofix child seat mounting point is fitted to the front passenger seats. Six airbags are also included.
Expert rating: 4/5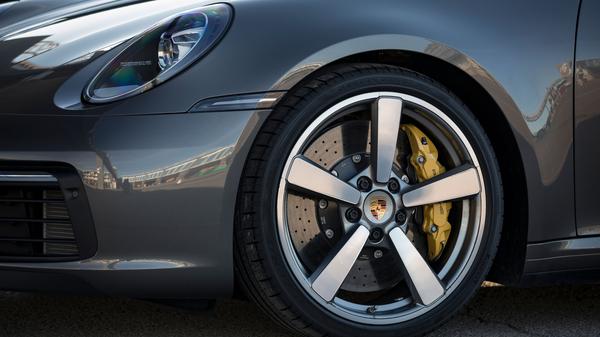 How comfortable is the Porsche 911
The interior of the Porsche 911 feels suitably modern with some cutting-edge features. The seats go nice and low, and the steering wheel has plenty of adjustment to mean you can get the ideal driving position. The buttons around the centre console from the previous version are gone. This makes the cabin look tidier and more minimalistic, but does mean you have to navigate through a couple of screens on the infotainment system to change certain settings. Speaking of infotainment, there's a touchscreen in the centre of the dashboard that is well organised and easy to use. There's also a smaller screen on each side of a central tachometer. It looks great, but its position behind the wheel means the view of it is obstructed, and you'll have to weave your head from side to side to see everything. Build quality and materials are 95% great, although there are a few areas of plastic that don't quite have the feeling of robustness found elsewhere. As the 911 is rear-engined, there's space under the bonnet for a couple of weekend bags, but don't expect to be able to fit big suitcases in. The rear seats can be used for storage too, as they're too small for adults. You might be able to fit small children in there, though. There's a rather inelegant cupholder in the centre console, which can be switched out for a generic cubbyhole, and another cupholder that emerges from the dashboard for the passenger. There are some small door pockets, and a glovebox. All cars come with an adaptive suspension system as standard, and if you raid the options list, you can have all sorts of other clever stuff to make your car whip around corners even faster, such as active anti-roll bars, active engine mounts and rear-wheel steering. The car we drove was a Carrera 4S loaded up with the lot. The good news for those that spec these options is that they make for a sublime experience. The grip levels are immense, and the feeling of precision and control is as good as it gets. The car stays flat around the bends, but the suspension is supple enough not to get unsettled even in the stiffer Sport mode, and it's perfectly comfortable at a cruise, too. The steering is beautifully weighted to be hefty but not heavy, and there's plenty of tactile feedback both through the wheel and through the seat. All of this together inspires confidence in the car very quickly. If there's any criticism to be levelled (and it's a very minor one), it's that the car is so well behaved, capable and confident, that it can sometimes mask the feeling of speed, so you might find yourself going unexpectedly fast, a trait exacerbated in the even faster Turbo version. The 911 feels so safe at higher speeds that 60mph feels pretty slow. It's still engaging to drive at lower speeds, though.
Expert rating: 4/5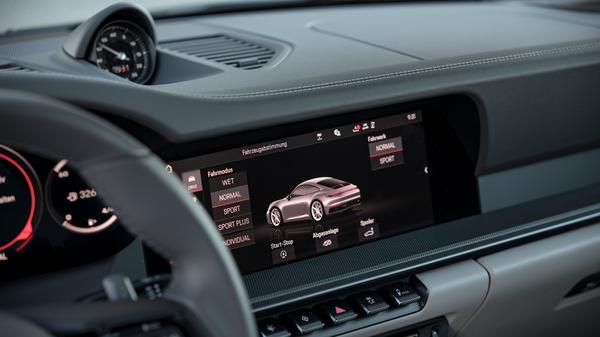 Features of the Porsche 911
The "entry-level" Carrera and Carrera 4 cars have full LED headlights and dual-zone air-conditioning with electric, leather-clad, heated seats, keyless entry/start and cruise control. They ride on 19-inch wheels at the front and 20-inch numbers at the back. Carrera S and Carrera 4S models roll on larger 20 and 21-inch wheels and have a sportier look courtesy of various extra bodywork bits. They also have some clever driving and handling upgrades, but in terms of goodies inside, they're virtually identical to the non-S models. Like any Porsche, there's a lengthy and potentially very expensive options list, including items to upgrade the exterior lighting, interior ambience and performance, which can push the 911's starting price even higher, even that of the Turbo S.
Expert rating: 3/5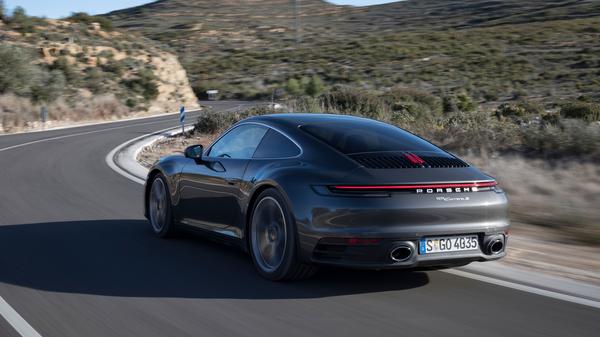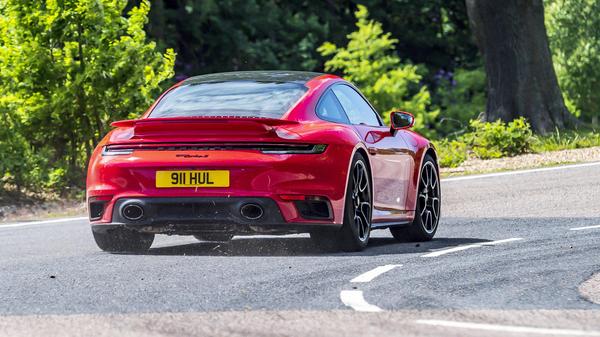 Power for a Porsche 911
The latest 911, in standard form, comes with a flat-six, twin-turbocharged petrol engine delivering 385 horsepower, which we've yet to try. But the S and 4S models have a turbocharged, 3.0-litre flat-six engine that makes 450 horsepower. It's a gorgeous piece of engineering, with plenty of low-down grunt, which means you don't need to flick around through the gears in search of peak power. Throttle response is rapid all the time, but if you've got the optional Sport Chrono pack then you can select Sport or Sport Plus, which sharpens the response still further. Gears are shifted via an eight-speed, dual-clutch automatic gearbox which is super-fast and smooth, even in Normal mode. There's no manual gearbox available, although one is due to be introduced in 2020. Incredibly there are still some 911 buyers for whom this isn't enough. Thankfully Porsche has them covered with the new Turbo S, a monstrously powerful flagship model with a bigger 3.8-litre engine deploying an incredible 650 horsepower through a suitably uprated all-wheel drive system. Opportunities to appreciate its 200mph-plus performance will be limited but the sheer violence of its acceleration is something to behold and makes overtaking a cinch, the temporary 'Sport Response' mode especially ludicrous. From relaxed cruiser to cruise missile, the real trick of the Turbo S is the range of ability offered by its various driver modes, all easily accessible via a rotary knob on the steering wheel.
Expert rating: 5/5