Expert Review
Peugeot 2008 SUV (2019 - ) review
Read about Peugeot's stylish new 2008 compact crossover, offering smart looks and the choice of diesel, petrol and full electric drivetrains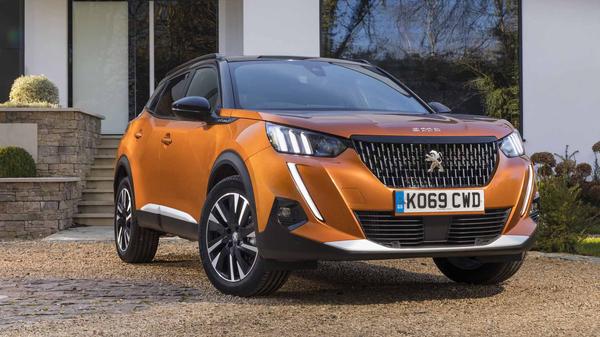 The Auto Trader expert verdict:
Available new from £22,300
Building on a recent run of form from Peugeot, the new 2008 inherits the sharp design language that's made such a success of its 3008 big brother and shares foundations with the DS 3 Crossback. Launching into an intensely competitive sector filled with talented and equally style-focused rivals, the 2008's combination of style and the choice of petrol, diesel and full electric powertrains is impressive, likewise its user-friendly controls, practicality and excellent ride.
Reasons to buy:
Sharp looks
Comfortable ride
Economical engines and EV option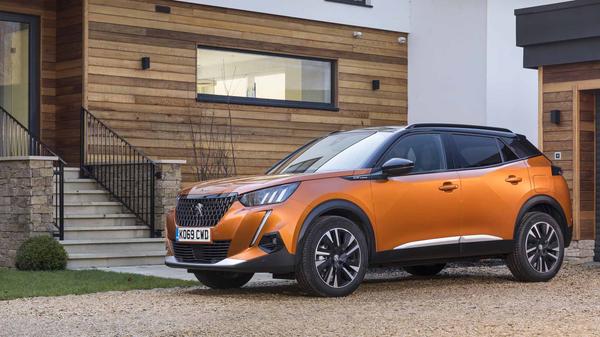 Running costs for a Peugeot 2008
The new 2008 is part of Peugeot's strategy to offer a common package for which you then choose an engine to suit your needs. So, at each of the four trim levels there's the option of a petrol, a diesel or full EV version, all of them competitive in terms of running costs according to their intended use. The Peugeot's pricing looks on a par with rivals like the
Nissan Juke
,
Vahxhall Mokka
,
Volkswagen T-Roc
and the many others in this fashionable and competitive sector. Like for like it's also a chunk cheaper than the premium-pitched
DS 3 Crossback
with which it shares a platform and engines. In running cost terms the petrol engines are probably best if you do mainly urban or suburban miles, while the diesel's sub-100g/km CO2 and excellent fuel consumption will suit those running one on
company money
or with an eye to keeping a lid on tax bills. If you're tempted by switching to
electric
bear in mind it can cost as much as £10,000 more than the equivalent petrol version, though the price gap narrows as you progress up the range. Read our standalone review on
the e-2008
for more information but it pays to think carefully about how and where you'll be using your car and crunch the numbers before committing.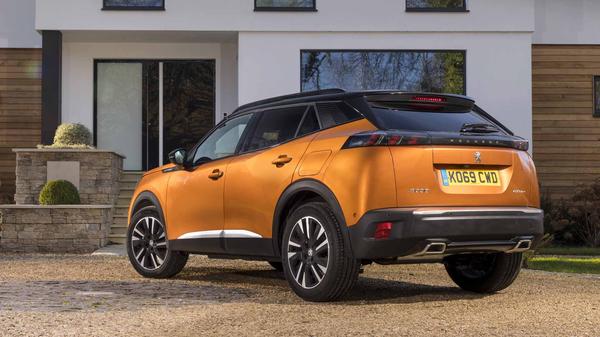 Reliability of a Peugeot 2008
The Peugeot 4007 representing the brand in the Compact SUV segment of Warranty Direct's Reliability Index is from a couple of generations back but its relatively strong showing is confidence inspiring and ahead of the Volkswagen Tiguan. Peugeot also beats Volkswagen and many others in the overall manufacturers' rankings too. And there's more good news when you consider the 2019 JD Power Vehicle Dependability Study, where Peugeot tops the table for the lowest number of 'problems per 100 vehicles' by which the brands are ranked. Obviously, the 2008 is a brand-new car and it's too early to say whether there are any inherent issues to be aware of. But, as a brand, Peugeot would appear a dependable choice.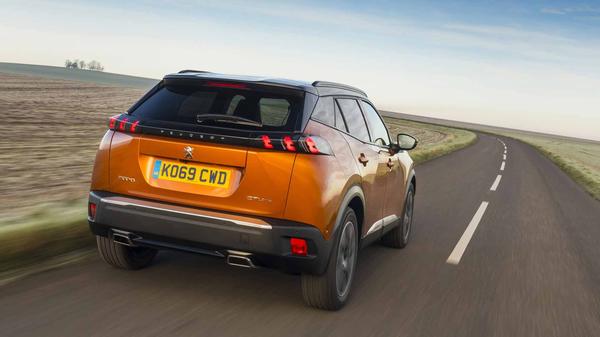 Safety for a Peugeot 2008
As a bang-up-to-date model the 2008 benefits from the latest safety equipment and comes as standard with an impressive array of technology to keep you out of trouble. Standard features include active lane-keeping assistance, which actually tweaks the steering to keep you between the white lines should you start running wide. Automatic braking meanwhile brings you to a halt should a pedestrian step out in front of the car while the screen-mounted camera relays speed limits and other traffic sign information to the dash display. This is good enough for a four-star NCAP rating, which increases to a full five-star score on Allure and up, thanks to more sophisticated automatic braking that works in dark and low-visibility situations too. The flagship GT version gets the full kit, including blind spot detection that steers you out of a collision should you fail to see a vehicle alongside and full active cruise control with stop and go function in traffic. These functions can be added as a cost option to Allure and GT Line models when you also choose the automatic transmission.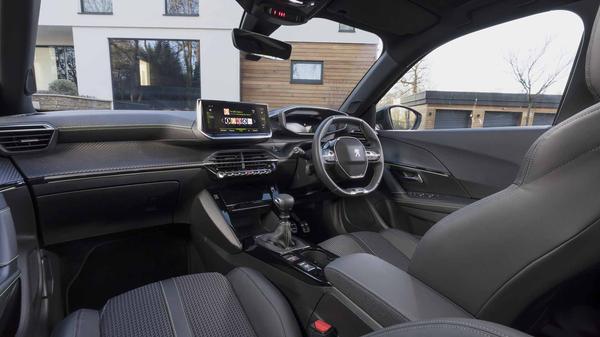 How comfortable is the Peugeot 2008
In contrast to some of the more swoopy looking alternatives the 2008 adopts a more traditional, boxy SUV-inspired shape, which is good for interior space. Given the popularity of these cars with families the legroom means plenty of space for everyone, with room behind the front seats for everyone from those in bulky child seats to lanky teenagers alike. There's plenty of adjustment in the driving position for drivers of all shapes and sizes too while upholstery gets steadily fancier as you progress up the range. Ride comfort, at least on the smaller wheels on Active and Allure models, is impressively assured and copes well with both twisty roads and urban obstacles such as speed humps. Top-heavy vehicles like this often suffer from significant body roll compared with more conventional hatchbacks but Peugeot has done a good job of keeping this in check, without compromising the ride comfort with excessively stiff springs. The 18-inch wheels on GT Line and GT models will be a little less refined over sharp bumps but, overall, the 2008's ride is one of its more appealing qualities. Peugeot has also calmed the somewhat twitchy response to the steering found in its 3008 big brother, meaning it's more relaxing to drive while still feeling direct and surprisingly agile.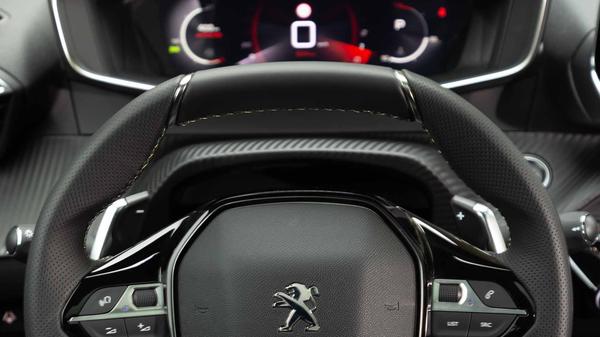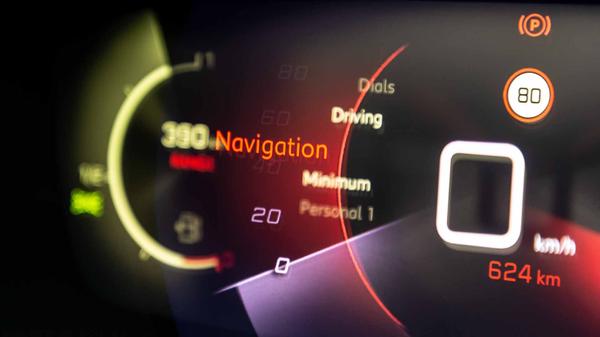 Features of the Peugeot 2008
All 2008s feature Peugeot's distinctive driving environment of a small, low-mounted steering wheel and strip-like instruments positioned above. It takes a little getting used to but soon becomes second nature, the funky three-dimensional dials (standard on all but the entry-level Active model) a true surprise and delight feature that also has real functional benefits. Configurability to include nav information, conventional dials or a 'minimal' display for night driving are all useful, Peugeot claiming a half-second improvement in reaction times to information. Also standard from Active and up is a large touchscreen, mounted high in the dash and angled towards the driver and featuring TomTom-based navigation with additional CarPlay and Android Auto connectivity if you prefer to use your phone apps. In its basic form this uses a smaller display framed within the unit that houses the more sophisticated and function-rich full-screen on GT Line and GT models. Allure buyers can upgrade at a cost, this bringing with it increased connected functionality and a three-year subscription.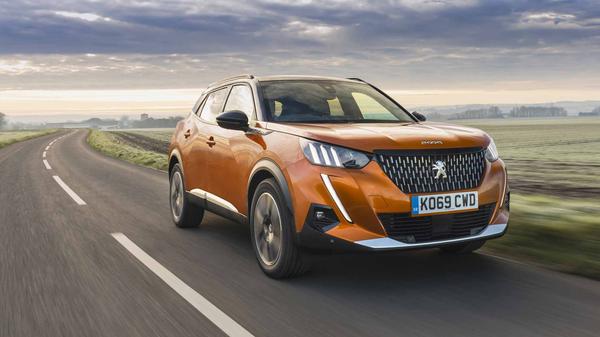 Power for a Peugeot 2008
Peugeot deserves praise for offering buyers the powertrain to suit their needs, be that petrol, diesel or full electric. Thankfully it's also kept the options relatively easy to understand, the 1.2-litre petrol engine common to all versions and power increasing as you progress up the range. Likewise the 1.5-litre diesel, which is the same on all models. Peugeot expects the mid-level 130 horsepower petrol to be the best-seller and, while it has a noticeable throb, it does a respectable job and its emissions figures are impressive. The diesel is actually more refined and has a smoother power delivery that will work better for those doing motorway miles, though it is more expensive like-for-like. The 136 horsepower output of the electric version puts it more or less on a par with the conventionally powered models – read our dedicated review for more detailed impressions on how it drives.