Expert Review
Mercedes-Benz GLS Class SUV (2019 - ) review
The Mercedes GLS is the car to put the premium into the premium SUV market, combining limo-like luxury and genuine off-road performance
The Auto Trader expert verdict:
Available new from £85,630
Mercedes' GLS is a large seven-seat luxury SUV. Due to its sheer size and unapologetic styling, it exudes on-road presence, with lots of space inside. It's expensive, but in return the equipment on offer is generous.
Reasons to buy:
A genuine seven-seater
Lots of standard equipment
Refined and comfortable on the motorway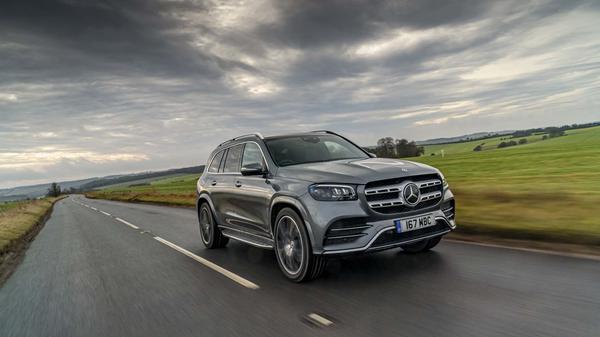 Running costs for a Mercedes-Benz GLS Class
The GLS is a big heavy car with four-wheel drive, meaning it drinks fuel, it's in a high tax band and there's quite a lot that can go wrong. Kit like tyres will also cost more than on your average family car. That said, you should be able to get about 30mpg out of the GLS 400d diesel, which is a lovely, smooth and powerful engine. If you buy the heated-up, AMG version, you can expect that fuel economy to probably half. The petrol version, the 450 comes with an "EQ boost", which is a mild hybrid, for slightly better fuel economy.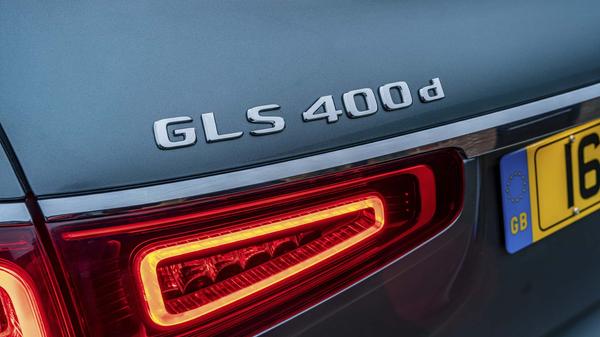 Reliability of a Mercedes-Benz GLS Class
The current GLS is an entirely new car, so comparisons with the pre-2019 version are redundant, other than both come from the same brand, with the same workmanship and engineering values. That previous GLS was the subject of just one recall, and the latest version feels very solid, with high-quality materials well put together. Mercedes as a brand finished in the lower half of owner reliability survey results in 2019.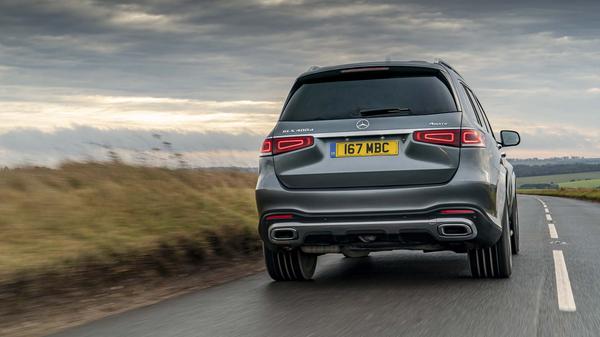 Safety for a Mercedes-Benz GLS Class
As well as permanent four-wheel drive, to help in slippery conditions, the premium price tag means you get a lot of safety kit as standard. This includes "active bonnet" which pops up to cushion the impact when it senses a collision is inevitable, adaptive brake assist which will react faster to a braking situation that the driver might, crosswind assist and Mercedes' Driving Assistance Plus pack, which includes blind-spot warning, lane-departure warning, emergency steering assistance, and active cruise control that helps maintain a set distance between you and the car in front by automatically braking and accelerating.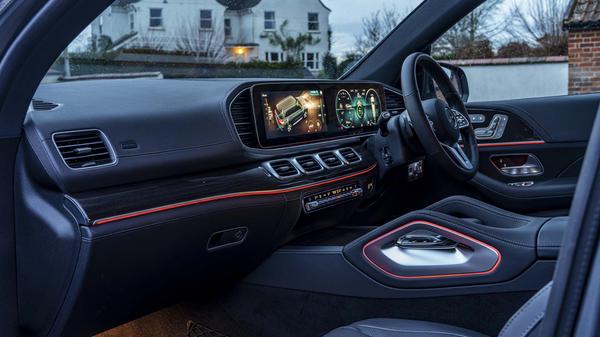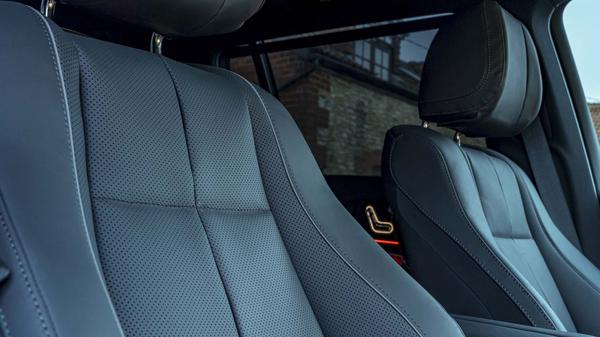 How comfortable is the Mercedes-Benz GLS Class
This is a supremely comfortable large SUV. There is room in the third row of seats for two adults, still with some boot space behind for weekend suitcases, and the last row of seats is easily accessible from the second row. The other five adults will sit in comfort, as will children in Isofix-mounted baby seats. It is quiet on the move, with plenty of soft leather to touch and light from the huge windows. There are heated seats all round the car, and heated centre arm rest and doors if you choose the Warmth Comfort pack. The headrests are pillow-soft, the seats contoured to fit support most body shapes and the front and middle seats have a massage function. You also get a five-zone air-con system.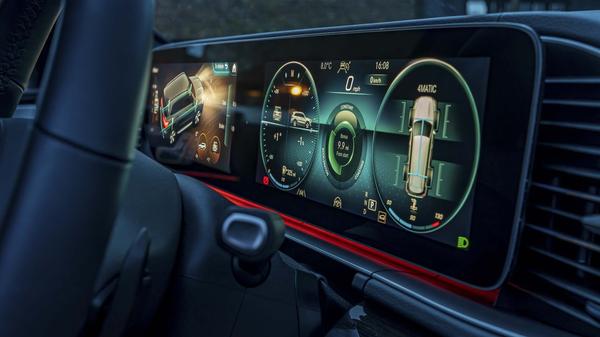 Features of the Mercedes-Benz GLS Class
The GLS is packed with all Mercedes' latest gizmos, from a crystal-clear head-up display to a removable rear tablet with a seven-inch screen and rear-seat large touchscreens on higher trim levels, which allow rear passengers to control the various infotainment options. The driver can control all functions via the screen, or the central touchpad, or with voice control: the choice is yours. Apple CarPlay and Android Auto are built in, and one excellent standard feature is Mercedes' premium Burmester audio system.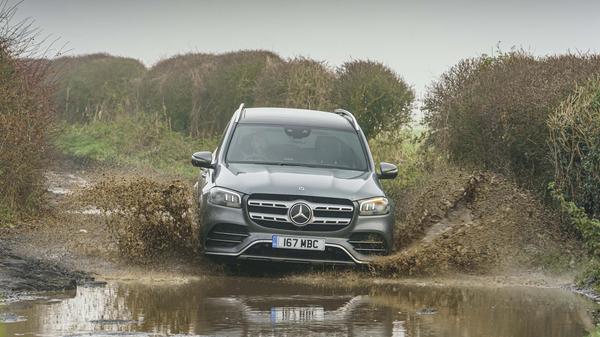 Power for a Mercedes-Benz GLS Class
Although diesel is busy being the bogeyman, it is undeniably still the right choice of engine for many drivers out there, with its greater fuel efficiency and lower exhaust emissions. The 400d diesel engine is lovely, with all the power you need (330 horsepower, 700Nm of torque) and the ability to get you out of the 20s for that miles-per-gallon figure. All engines are linked to Mercedes' easy, free-flowing nine-speed automatic gearbox. If you want to go petrol, the 450 engine arrives in the UK after the diesel, with the mild hybrid system on board for slightly better fuel economy, and there should be a bonkers V8 AMG version on its way soon. There are optional off-road and towing packages which introduce low-range gears and off-roading drive modes, if that's your thing.