Best Of
Best Upcoming Electric Cars 2021
Why this year could be the moment to go electric and the cars you should have on your shopping list for the big switch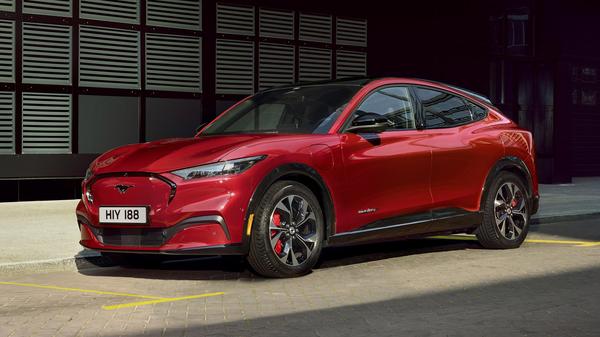 For all the disruptive influence of Tesla the mainstream car industry (bar a few notable exceptions) has been taking its sweet time developing a meaningful range of electric options for drivers eager to make the switch. That looks to be changing, and 2021 will see a swathe of new battery-powered options, be they electrified versions of existing models or all-new ones built on a new generation of dedicated platforms.
With foundations like this manufacturers like Volkswagen will now be able to quickly launch a range of new electric products across their in-house brands, as is happening with Audi, Skoda, and Seat. Premium brands like BMW and Mercedes are also primed to launch whole ranges of dedicated electric vehicles and the changeover from internal combustion engines is now fully underway, ahead of the 2030 deadline for the end of pure petrol and diesel powered car sales. If it all sounds a bit daunting then don't worry. The expert Auto Trader team has extensive personal experience of running electric vehicles in real-world conditions you can read about in our
long-term reviews section
and we've got jargon-busting advice pages to bring you up to speed on everything from
how batteries work
to the best options for
charging at home
and making the
public infrastructure
work for you when you go further afield. Most exciting of all is the range of electric cars coming over the next 12 months and huge expansion in choice for buyers. Here are the ones we're most excited about.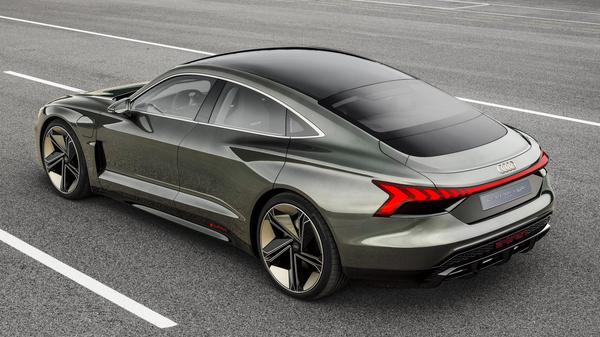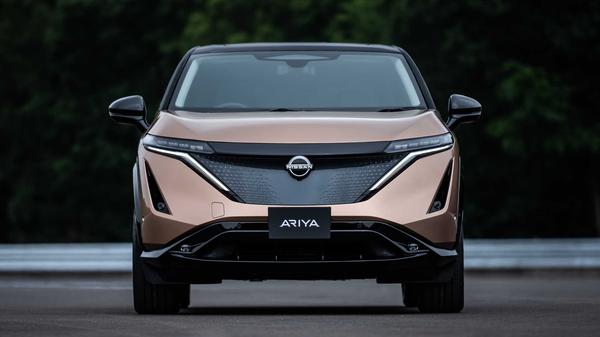 Audi E-Tron GT
E-Tron is Audi's electric sub-brand and something you'll be hearing a lot more about in the coming months. The
SUV of the same name
is already on sale in conventional and Sportback forms and will soon be joined by the sleek-looking GT, a four-door coupe sharing much of its tech with the related
Porsche Taycan
. This will be Audi's first electric car available under its sporting RS branding, too. You can find out more about the E-Tron GT in Rory Reid's video, where he asks if it really is
a Tesla killer
.
Cupra el-Born
Name-checking internal codes for Volkswagen model architecture may seem something for the electric superfans only but the 'MEB' platform developed for
the ID.3
is worth knowing about, given it will underpin a whole generation of new cars from brands within the group. It gets a sportier twist with Seat's performance sub-brand Cupra, with full performance figures to be confirmed but likely enough to chase the latest crop of petrol-powered hot hatches. Sharing the ID.3's rear-engined, rear-wheel drive layout should help the handling and the sporty interior looks good too.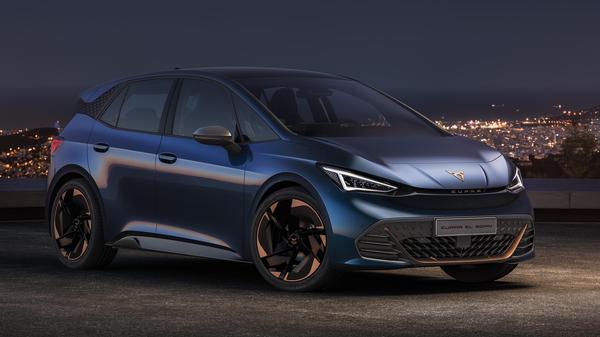 Nissan Ariya
The Nissan Qashqai is a firm family favourite and
the new version
coming this year has a flavour of electric driving with its range-extending 'e-POWER' hybrid system. But Nissan is also launching a pure-electric crossover called
Ariya
, this stylish new model taking much of what the brand has learned in the decade it's already been selling EVs and channelling that into a new age. Where the Leaf has blazed a trail the Ariya looks to capitalise with two battery options, as much as 306 horsepower and a range of over 300 miles.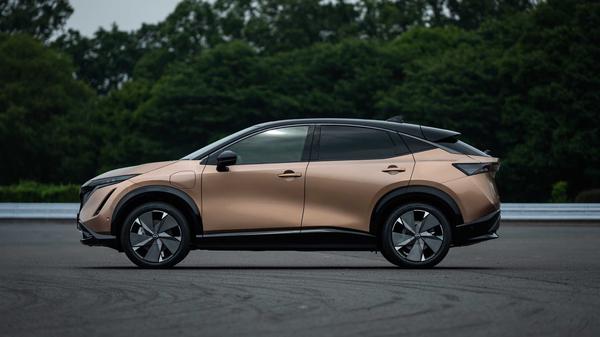 Volkswagen ID.4
Remember Volkswagen's MEB architecture we mentioned? Here's another roll of the dice, this
SUV-sized evolution
of
ID.3
aiming at the heart of the popular crossover market with the high-riding stance and flexible interior space family buyers crave. The minimalist look inside and out is familiar from the ID.3, with touch-sensitive surfaces instead of conventional switches and a host of clever driver assistance tech. Powered by a 204 horsepower motor, the ID.4's 77kWh battery will be good for over 300 miles (at least by official figures), which should be more than enough for most buyers. If you want something similar with a premium badge the
Audi Q4 Sportback E-Tron
concocts a posher dish from the same ingredients.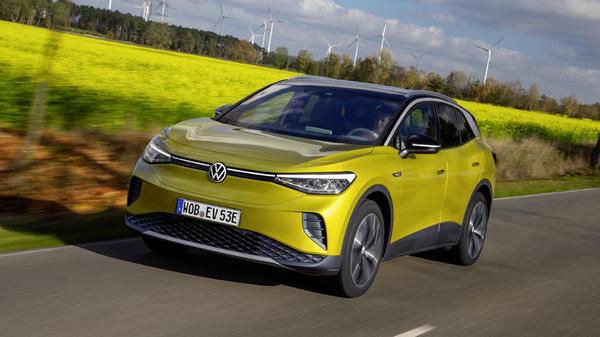 Skoda Enyaq iV
Yet another twist on Volkswagen's MEB platform, the Enyaq is a comparable size to the ID.4 and, like all Skodas, will major on practicality, affordability and no-nonsense usefulness. With three battery sizes and five power levels eventually coming on stream there will be an Enyaq to suit any budget and need, buyers who only need shorter range able to save money buy going for a smaller battery and two-wheel drive while those needing more miles, power or all-wheel drive can dig a little deeper in their wallets. Even the entry-level one will do over 200 miles, though.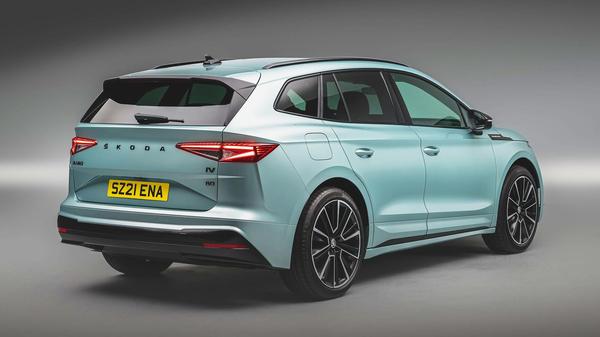 BMW iX
BMW is taking a two-pronged approach to electrification, adding battery-powered options alongside petrol, diesel and hybrid versions of existing models
like the X3
while simultaneously expanding its dedicated EV range with cars like the iX. With interior space equivalent to an X5,
the iX
will have room to spare for family buyers but will come with a big battery and the performance and range to challenge rivals like the
Jaguar I-Pace
and
Polestar 2
.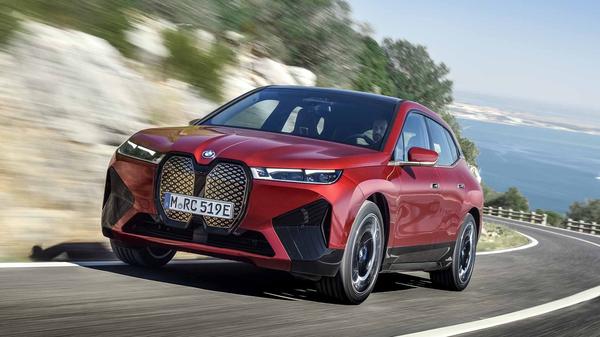 Mercedes-Benz EQA
Mercedes is busy electrifying under the EQ Power branding carried by Lewis Hamilton's hybrid F1 car, with increasing numbers of battery-assisted models within its regular range. The
EQC
is its first step into pure-electric but it's got a whole range waiting in the wings as Mercedes factories across the world gear up for a new generation of EQ branded models. The compact EQA and EQB correspond broadly with the existing A- and B-Class ranges, the EQA seemingly adopting an SUV stance reminiscent of
the GLA
.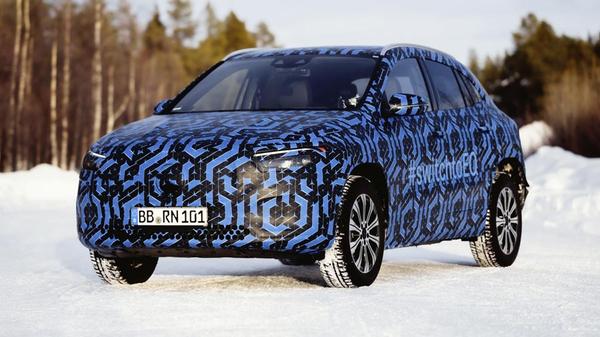 Ford Mustang Mach-E
As the proud owner of a distinctly V8-powered Ford Mustang, resident muscle car fan Rory Reid had his loyalties tested with an early taste of the
all-electric Mach-E
. Applying the classic name and heritage to a battery powered SUV is a bold step but Ford is eager to make some noise about its entry to the EV world and this seems a suitable way to do that. Rear- or all-wheel drive and with a choice of standard and extended range batteries - there should be a Mach-E to suit your priorities, be that going far or fast. If the latter is important to you the Mach-E GT will have 487 horsepower and hit 0-62mph in just 3.7 seconds.
Fiat 500e
Electric cars come in all shapes and sizes and while high-performance coupes and SUVs capture the headlines a growing number of cute looking city cars offers a more accessible (and perhaps relevant) option. The
Honda E
,
Mini Electric
and
Mazda MX-30
are all aimed squarely at younger, more fashion-conscious buyers, Fiat's new
electric 500e
offering yet another appealing option. Good looking, affordable and trading on the heritage of the original 500, it's another attractive player in the electric city car market.