News
Coming soon: BMW iX
Up to 500 horsepower and 0-62mph in less than five seconds with a range of over 300 miles for BMW's new all-electric iX SUV
BMW tried bold and adventurous with its entry into the electric world under its 'i' sub-brand, the
i3
and
i8
hybrid sports car both combining high-tech materials under the skin with futuristic styling on the outside. For its new all-electric iX it has seemingly retreated to a more conservative approach, though, the bold technology underneath clothed in what looks like more conventional SUV styling more like its regular internal-combustion powered cars.
Critics may be somewhat underwhelmed but BMW knows its customers and, whatever engine is behind that massive grille, the styling used by its X-branded 'Sports Activity Vehicles' (BMW speak for 'SUV') is clearly popular. Aesthetic chin-stroking aside what is the iX? A more significant car than you might otherwise credit, according to BMW. Based on all-new architecture rather than adapted from an existing platform like the recently launched
iX3
, the iX takes advantage of this fresh approach by increasing the interior space and tucking the batteries and motors out of the way where they don't intrude on the boot or legroom.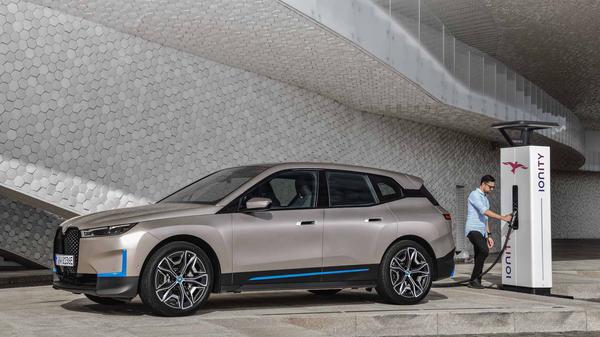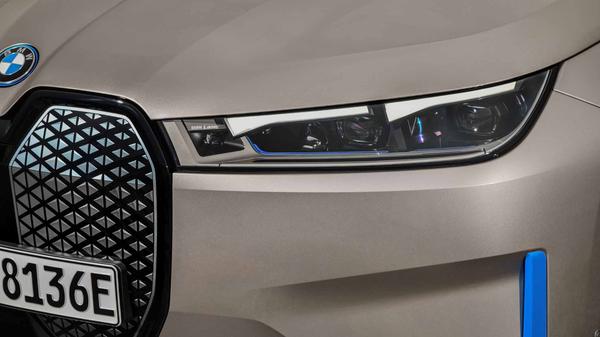 Using BMW's fifth generation electric technology the iX combines low energy consumption with a
large battery
for a range of over 300 miles, putting it closer to Tesla territory than rivals like the
Polestar 2
or
Jaguar I-Pace
. If you can find a fast enough charger (a challenge given the current public infrastructure) BMW says you can in theory top up the range by 75 miles in just 10 minutes, or go from 10-80 per cent charge in less than 40 minutes. Measure your expectations on that score, though, given most
public chargers
in the UK will be a lot slower. Given that range most owners can hopefully duck that issue by
charging at home
instead.
As big as an
X5
on the outside the iX will be suitably imposing but, BMW claims, makes better use of its interior room to feel more spacious. This is helped by a new minimalist design theme, which uses technology to 'hide' vents, speaker grilles and other fittings to help create a more relaxing environment for occupants while also freeing up storage space. BMW refers to this as 'shy tech', which reveals itself only when needed. Under the skin a combination of aluminium and carbon fibre structure (as used on top end models like the
7 Series
) keep the overall weight down to help efficiency while features like retractable door handles help the aerodynamics, while adding a little kerbside theatre into the bargain. If you like what you see be ready to have to wait for a while, given production isn't due to start until the second half of 2021 at the earliest.