Advice
Charging an electric car at home
From installing a home charge point to keeping your electric bill under control, here's our guide to charging your electric car at home.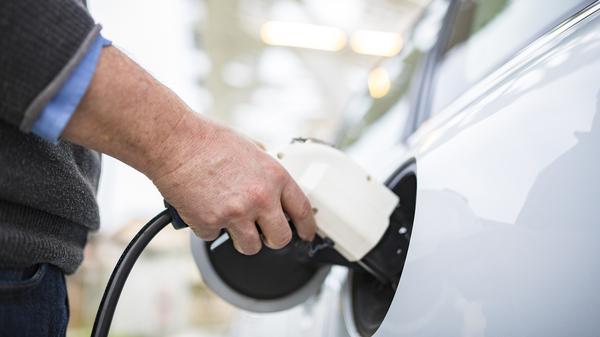 Words by: Andrew Woodhouse

Additional words by: Erin Baker
Last updated on 22 June 2023 | 0 min read
How to charge an electric car at home
1. First up, find the right EV home charger for you and get a home charging point installed.
2. Choose a suitable energy tariff, you could save money by shopping around providers. 3. Ensure you have the right cables and connectors. 4. Fully charge occasionally, then top up as and when needed for journeys. 5. Maintain your home charging point.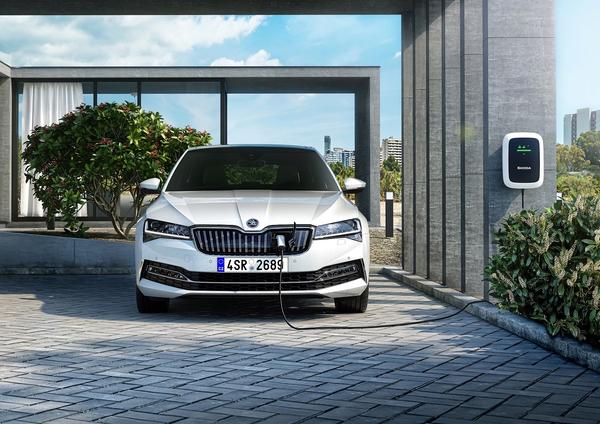 What is a home charging point?
A home charging point is normally a wall mounted, weatherproof unit that comes with a connected charging cable or a socket to plug your cable into.
There are dozens of manufacturers offering charging points. Most will offer around 7kW. As you might expect, faster ones cost more, but can cut hours off the charging time. You can cut costs further by charging overnight when electricity is on a lower tariff. Many charging units have a timer function to let you take advantage of cheaper electricity. If you're unsure about which one to go for, check out
Auto Trader's handy new EV charging tool
. Simply type in your registration, answer a few quick questions and you'll be able to compare all of the EV home charging points that are suitable for your vehicle, from all of the
best home charging point brands
. Some even let you see how it would look in your home via augmented reality, so you can be sure you're making the right decision.
Installing a home charging point
You should get your home charging points installed by qualified specialists.
If you own your home, installing a charging point shouldn't be an issue – it's your home, you can do what you like. Although if your property is listed or you live in a conservation area, it's worth checking with your local planning department first. If you rent, you should get permission from your landlord. Some landlords are happy to have a charging point installed, as it makes the property more attractive in the future. Generally, installations will take a couple of hours provided you already have internet cables running to where you want the point installed. The installer will position and fix the charging unit and connect it to the mains (during which they may turn your power off). They'll also connect your charging unit to the internet, so have your WiFi password ready. The installer should also perform safety tests and ensure the home charging unit is ready for use and give you a demonstration, so you know how everything works. If you've any specific questions, speak to the installation firm themselves. The more you know in advance, the more painless it should be to get an installation.
Cost of installing a home charging point
Defunct: Electric Vehicle Homecharge Scheme
The government used to offer a grant, called the Electric Vehicle Homecharge Scheme, which covered some of the costs of installing a charging point.
In April 2022, this was replaced with the EV chargepoint grant, which provides up to 75% towards the cost of installing electric vehicle smart chargepoints at domestic properties. Guidance for work completed before 1st October 2022 is
available on the Gov.uk website here
.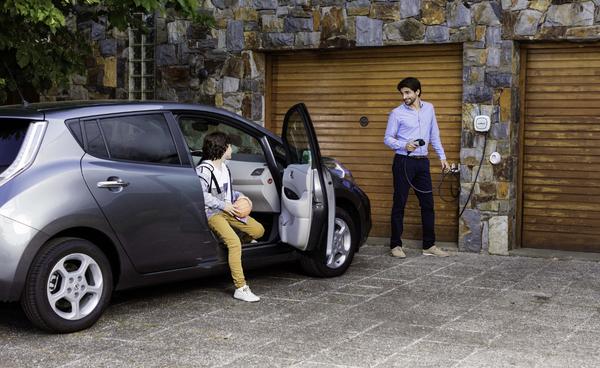 How much does it cost to charge my car at home?
Automotive expert Erin Baker explains how you can work out the cost of charging your car at home in five easy steps:

1) Understand your home energy tariff
You need to know how much one kWh of energy costs you. If this isn't clear on your bill or the online breakdown of the tariff you are on, call the customer services department of your energy supplier and ask. You may be on the same charge per unit 24 hours a day, or you might have a cheaper tariff overnight, typically between the hours of midnight and 5am.
2) Multiply the cost per kWh by the number of kWh your battery is capable of, as advertised by the manufacturer or dealer.
For example, the Nissan Leaf e+ has a 62Kwh battery. If my electricity supplier charges me 16p per kilowatt hour, then a full charge (0-100pc) will cost 62kWh x £0.16 per kWh = £9.92. For a 20-80 per cent charge, in other words a 60 per cent charge, which is realistically the sort of charging owners do, you would calculate it thus: 20-80 per cent means it's a 60 per cent (0.6 as a decimal) charge. So 0.6 x 62 kWh= 37.2kWh. So 37.2 x £0.16 = £5.95. This sounds like an awful lot of work, but do it once, note the answers, and then you know roughly what "a tank" is costing you.
3) Use your car's computers to understand how much energy you're using
Most electric cars have been designed to take the hassle away from analysing data, and will have a graphic on the screen that tells you all sorts of great information, from how many miles you have left on the battery, to how long it will take to recharge the battery 100 per cent, and so on. My Nissan Leaf also tells me how many miles I'm covering on average per kWh, which is the equivalent of the miles per gallon (mpg) readout of petrol and diesel cars. On an average week of local short runs and maybe one day of motorway mileage, I'm average 2.9 miles per kWh, and as one kWh is costing me 4p, you can start to work out how much it's costing you per mile to power the car (and also work out maximum range - 2.9 miles per kWh in a 62kWh car result in a range of about 180 miles).
4) Talk to your supplier about an electric-car tariff
Big providers such as British Gas have started to provide tariffs designed to suit electric-car owners who need large doses of electricity most days. Such tariffs normally cost customers slightly more during the day, but slash the unit price overnight. My tariff with British Gas, for example, costs me 19p per kWh during the day, but lowers to just 4p per kilowatt hour between midnight and 5am. If your electric car has a timer on its charging facility, set the charger to connect and start drawing energy at midnight and stop at 5am. Just remember to plug the car in before you go to bed. Remember, too, to set other household appliances with timers to run during that period, like the dishwasher.
5) Switch to a sustainable domestic electricity provider
Options include Octopus or Bulb, and in doing so your green footprint will increase, silencing critics of electric cars who ask where the electricity is sourced from. Octopus invests heavily in solar power and also offers to buy any energy your property gathers via solar panels or battery storage. Bulb gets its electricity from solar, wind and hydro sources.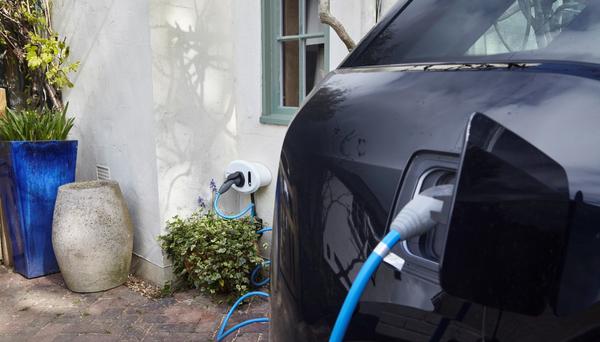 How often should I charge an electric car from home?
Your electric car will occasionally need a full charge and doing so can
prolong battery life and health
by flushing the battery through (just like a smartphone). If you're due a full charge, make the most of the overnight electric rates.
For the most part, you'll just need to top your car battery up two or three times a week for a couple of hours at a time. In some electric cars, you can schedule when your car starts charging via the car's smart scheduling features. Alternatively, some chargers come with smart apps that you can schedule your charging through.
Can I charge an electric car from the mains?
Technically you can charge your car from the mains, but we'd recommend this is only done as an emergency back-up.
The average 3-pin socket has a maximum 3kW power rating and charging a car will have your socket running at 2.3kW (close to maximum). Doing this for hours are time puts a lot of strain on your circuits and can be hazardous for both your EV's computer and your wiring. It's a fire risk and could ruin your car. Aside from that, it'll take a lot, lot longer to charge your car. If you must use the mains for emergencies, make sure the extension lead you use is rated at 13amps and is properly insulated and unwound to reduce the risk of overheating.
Maintaining your home charging point
Home charging points don't tend to require much maintenance, but some upkeep can go a long way.
• Store your charging cable safely to avoid damage or twisting • Keep the charging point clean and free from dust and muck • If you're not using the charging point, shut it down to prolong its life. As they're outside, they will be exposed to the elements, so they'll need an annual service to ensure everything still works properly. Ensure you pick a qualified engineer.