News
Coming soon: Volkswagen ID.4 electric SUV
Hot on the heels of the all-electric ID.3 details of the new ID.4 SUV have now been confirmed, with prices starting at £37,800 for the introductory 1st Edition version and deliveries from March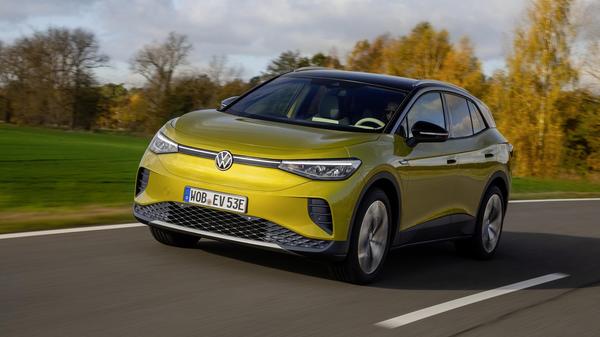 Words by: Auto Trader

Additional words by: Dan Trent
Last updated on 28 January 2021 | 0 min read
Having launched its first car built on its new dedicated electric vehicle foundations with
the ID.3
Volkswagen is already pressing ahead with its next variation on the theme – the ID.4 SUV. This is part of a huge electrification programme for Volkswagen, which aims to sell 20 million cars based on this same platform by 2029.
Audi
,
Cupra
and Skoda have already confirmed their own models using essentially the same parts but, for now, VW is leading the way.
Where the ID.3 is a more conventional hatchback the ID.4 is a bigger and more practical SUV, which benefits from being designed from the start as an electric vehicle. This is a major advantage over rivals like the recently announced
Mercedes EQA
and Volvo XC40 Recharge, which are adapted from existing internal combustion models and pay a price in practical terms as a result. For its part VW claims the ID.4 is a similar size to a Tiguan on the outside but much more spacious inside.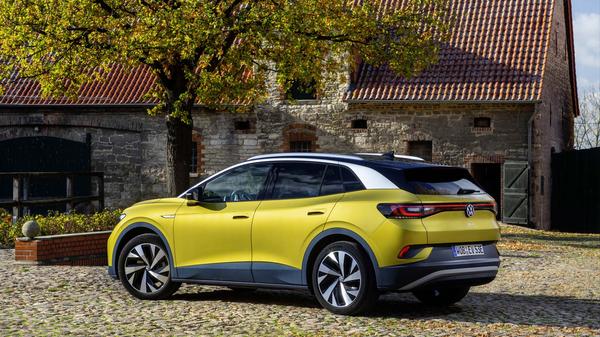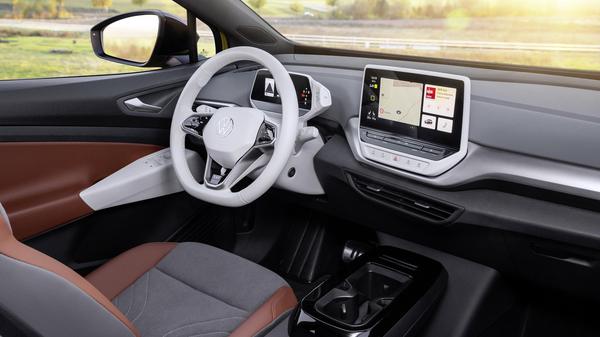 Like the ID.3, the ID.4 is launching with a fully loaded 1st Edition model in the first instance, with the price confirmed at £37,800 once the Government electric car grant is deducted. That compares with the £35,880 for the ID.3 1st Edition. Thus equipped the ID.4 will cover 310 miles by official testing figures, the 204 horsepower motor powering the rear wheels and capable of 0-62mph in 8.5 seconds en route to a limited 99mph top speed. The smaller ID.3 with the same 77kWh
battery
will do 340 miles and is about half a second quicker off the line, for comparison.
As you'd expect for a launch model the ID.4 is very well equipped, the price including 20-inch wheels, LED tail and headlights, customisable ambient lighting, a choice of four exterior colours and an interior with distinctive 'Florence Brown' highlights and '1st Edition' badges inside and out. The 10-inch touch-screen may be modest in comparison with what Tesla and others offer but comes with VW's Discover Pro navigation and a host of connected features. Driver aids such as Adaptive Cruise Control, lane-keeping, parking sensors and forward collision alerts are also included. It's also the first electric VW capable of towing and can be equipped for pulling loads of up to 1,000kg if you tick the box for the optional tow hook. This is just the start for the ID.4, too, with additional models and features – four-wheel drive included – to be added to the range in due course.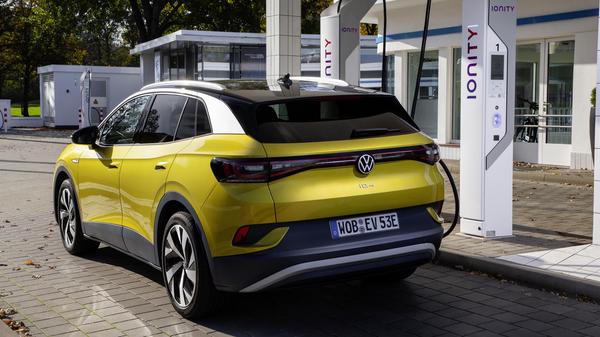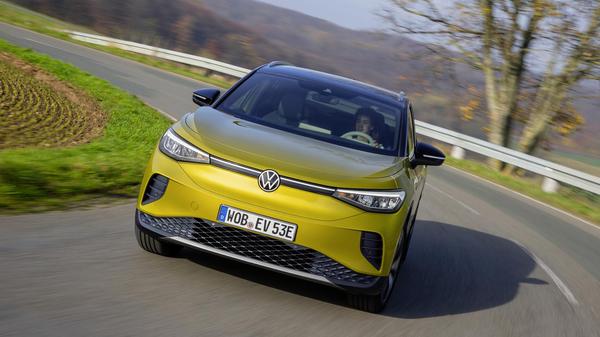 See Rory Reid's video for impressions of the closely related ID.3.