News
Coming Soon: New Vauxhall Corsa Specs, price and release info
The Vauxhall Corsa has come in for a midlife model refresh to provide new looks, more range and better performance.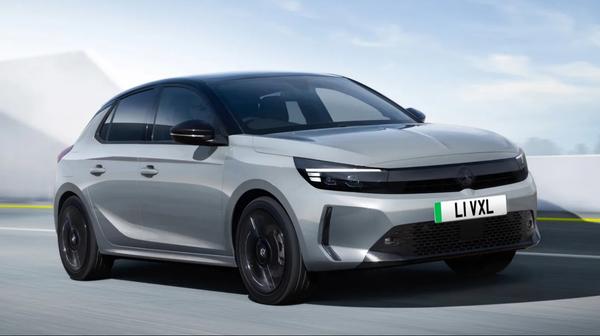 Words by: Catherine King
Published on 16 August 2023 | 0 min read
The Vauxhall Corsa, one of the UK's best-selling and most popular cars, has come in for a midlife model refresh. This sees it getting new looks on the outside, upgraded infotainment and a suitably enhanced Electric model, with more range and better performance. It's on sale now, with prices starting from £19,625.

· The Vauxhall Corsa is a five-door supermini, the company's smallest model, and it's a big seller – it was top of the charts in the UK in 2021, and second overall in 2022.
· Simplified trim line-up: Design, GS and Ultimate. · Choice of petrol or electric power, with the latter capable of up to 246 miles of range. · Petrol engines range from 75- to 130hp, with two electric choices available: the original 100kW (136hp) version or the updated 115kW (156hp) variant · The price makes it the cheapest electric car on the UK market, and only undercut by the Citroen Ami quadricycle.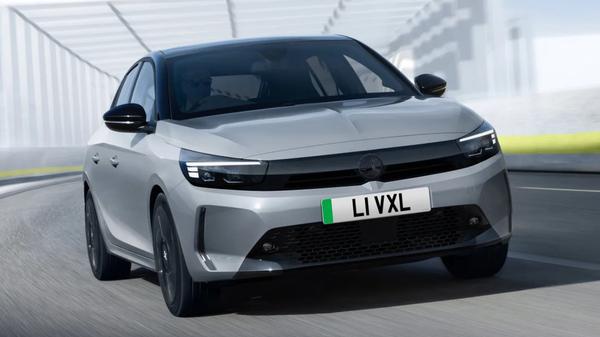 Design and Models Available
Vauxhall's corporate style at the moment is the 'Vizor' grille, which sees the LED headlights separated by a single smooth panel. The Corsa is the last model in the company's product range to gain this feature, which houses various sensors for Vauxhall's driver aids and safety technologies. Other changes include 17-inch black alloy wheels on the GS and Ultimate models, to go with a black roof, black badging and black 'Corsa' lettering. All versions of the Corsa are fitted with LED headlights from the off, while the range-topping Ultimate enjoys IntelliLux LED Pixel Matrix illumination.

Interior and Tech
Not much has changed within the updated Vauxhall Corsa, but the infotainment system on all models now features a ten-inch touchscreen with Apple CarPlay and Android Auto. If you specify the higher-power Corsa Electric, or a GS or Ultimate specifications of the petrol cars, then these two smartphone-mirroring software systems can be accessed wirelessly. Base Design petrol models have a 3.5-inch digital instrument cluster to go with the bigger infotainment display, but all the other models have an enhanced seven-inch screen in front of the driver – there are new graphics on show, too, on certain models in the Corsa range. Further changes include wireless phone charging on the higher-power Corsa Electric, as well as Vauxhall Connect and Connected Navigation – a feature which is also included on petrol Ultimate versions. Vauxhall has also freshened up the design of the steering wheel on all models, while GS and Ultimate cars benefit from a new style of sports seats in the front; if you pick an Ultimate, you get Alcantara upholstery, as well as heating and massage functions for those seats.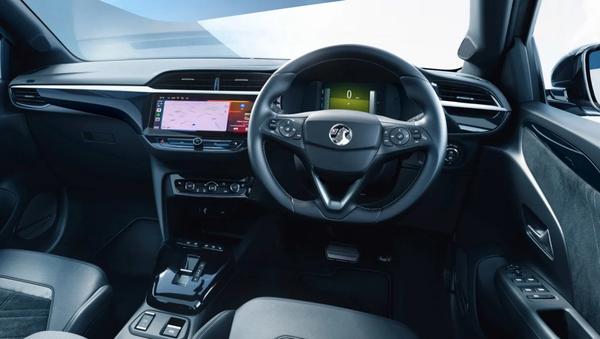 Batteries/Range
Vauxhall offers the petrol Corsas with the same 1.2-litre three-cylinder engine, a low-power version with no turbo and then two slightly stronger turbo derivatives. The first of these comes with either a manual or an automatic gearbox, whereas the top engine only comes with an auto. The base non-turbo engine is only available at Design and GS grades, while the top motor is reserved for GS and Ultimate specs, meaning only the mid-grade turbo is offered on all three Corsa specifications. There are now two powertrain option for the Corsa Electric. The pre-existing 50kWh, 136hp set-up continues and offers up to 222 miles of one-shot driving range, and is sold in Design and GS specifications. However, a marginally bigger 51kWh battery is fitted to the new Corsa Electric, which has a more efficient electric motor – despite it being more powerful at 156hp. This means it can go up to 246 miles on a single charge, although bear in mind this more powerful EV in Ultimate trim has a starting price of £38,585, which is a lot of money for a Vauxhall Corsa.

Price and Release
The opening price for the updated Vauxhall Corsa range is £19,625, which is for a 1.2 petrol Design with 75 horsepower. Prices for the internal combustion-powered cars rise to a ceiling of £28,385 for an Ultimate 130 horsepower turbo petrol. The Corsa Electric is considerably more expensive, as the longer-serving 100kW version is £32,445 for a Design and £34,080 for a GS, while the newly introduced 115kW model is £35,475 as a GS and that headline-grabbing £38,585 as an Ultimate.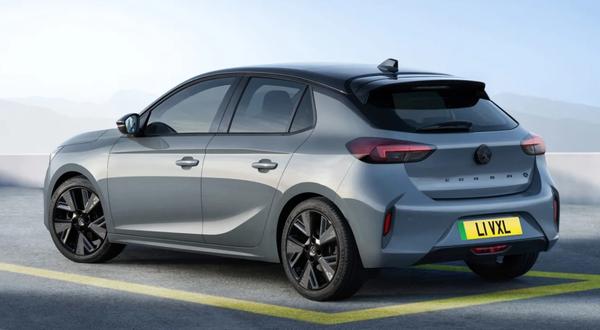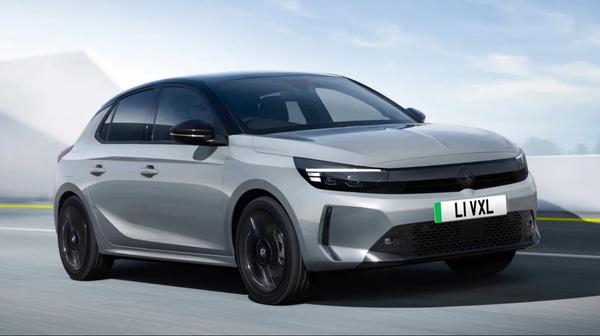 What other cars from Vauxhall are due this year?
Vauxhall's focus at the moment is very much on electrification, so there are GSe-badged performance versions of the Astra and Grandland with powerful plug-in hybrid drivetrains, while the Astra itself gains a fully electric mode.

What other upcoming cars will the Corsa compete with?
Alongside existing superminis, Peugeot is readying a new 208 for market – which is the very vehicle the Corsa and Corsa Electric models are based upon. Smart is also seeing a mini-renaissance with a model called the #1, and then there are newer rivals like the Ora Funky Cat to consider as well.

Our verdict on the Vauxhall Corsa
The updated Vauxhall Corsa is very much a case of 'if it ain't broke, don't fix it'. This is perennially one of the UK's best-selling cars and so the company needed to do little to it in order to keep it feeling fresh. The addition of a second Electric model, with greater range and stronger performance, is most welcome, although the pricing of that car is somewhat high. But now that the Ford Fiesta has met its demise, the coast looks clear for the Corsa to continue mopping up supermini sales in the UK.