Expert Review
MINI Hatch Hatchback (2018 - 2021) review
Of all the electric cars built so far, the Mini Electric makes the most sense on paper - does the reality live up to the hype, though?

Words by: Erin Baker
Published on 7 July 2020 | 0 min read
The Auto Trader expert verdict:
Built in Britain alongside the rest of the range, the Mini Electric is a three-door Mini hatch, which uses the electric expertise of its parent, BMW Group (think BMW i3) to power the latest car. It's still very recognisably a Mini, inside and out, with just a few styling clues, in the form of fluorescent yellow/green badging, grill and body details, to tell you it's an EV.
Reasons to buy:
Great looks
Highly desirable
Easy to drive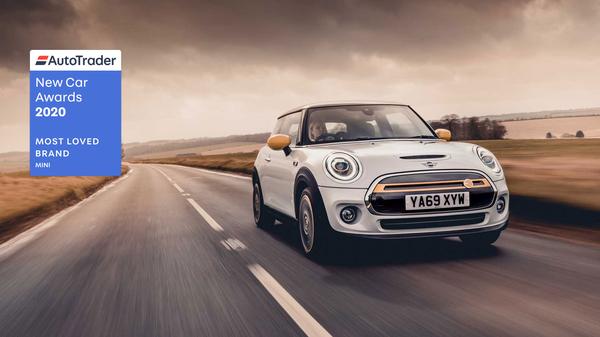 Running costs for a MINI Hatch
No congestion charge, no road tax, no Benefit in Kind cost for business drivers and half the price to charge compared with fuelling at the pumps. All of which means this car will save you money in the long term, but you still have to stump up a hefty price up front. The basic version, '1' starts at £24,400 after the Government grant, while the '2' starts at £26,400 after the grant. the top-spec '3' will set you back £30,400 after the grant. None of which looks so bad when you realise that it is in keeping with the price of a Vauxhall Corsa-e or a Peugeot e-208; translate all three of those models to their petrol counterparts, and the Mini would cost you more to begin with. Spin the money wheel again, however, to break it down into a monthly finance agreement, and the extra monthly cost to the household budget can look better again, depending on your deposit and annual mileage. Plus, residuals should be pretty strong.
Expert rating: 4/5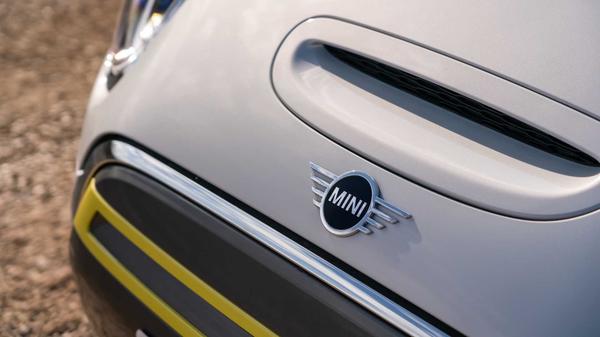 Reliability of a MINI Hatch
Few owners report problems with their Minis in customer satisfaction surveys, although the brand never quite makes it to the top half of most league tables, strangely. It's too early to report back on owner issues with the Mini Electric yet, but the battery, motors and rest of the architecture is shared across the group, so has undergone extensive testing
Expert rating: 3/5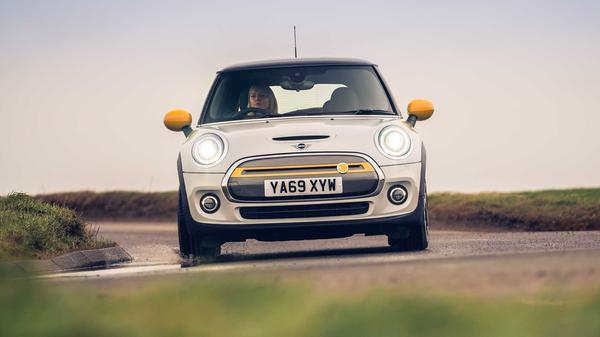 Safety for a MINI Hatch
Minis have a reasonable history when it comes to safety (high occupant safety ratings, average pedestrian safety ratings), although the Mini Electric is too young to pass comment on. It largely depends which trim level you go for - pay for '2' and you get Driving Assistance, which includes lane-departure warning (loud warning sound and vibration), city collision mitigation, and speed-limit and traffic-sign assistance. The car also emits a distinctive, slightly odd sound at low speeds to warn other road users that it's about. In our humble opinion, the Renault Zoe's system sounds better.
Expert rating: 3/5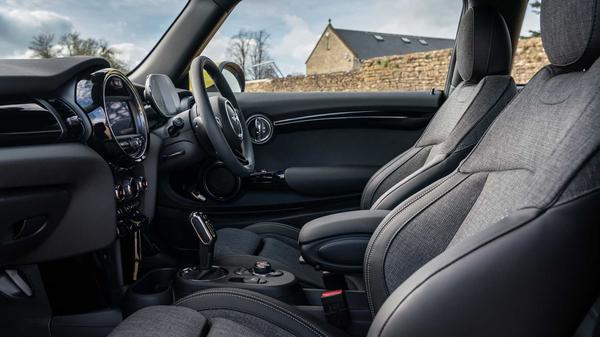 How comfortable is the MINI Hatch
Mini has cleverly packaged the battery under the rear seats, meaning they are a little higher than in a regular Mini hatch, but it also means the interior and boot space are essentially untouched. Frankly, however, it would be hard to impinge on boot space and leave anything there - it's tiny to start with and half our weekly shop had to go on the rear seats. We did, however, take two children in the back in comfort. It's also a nice change to have all that head space that the upright design of the Mini gives you. Some testers have reported an extra hard ride from this electric version against other Minis but, compared with other electric cars such as the Vauxhall Corsa-e, we didn't notice any undue harshness.
Expert rating: 4/5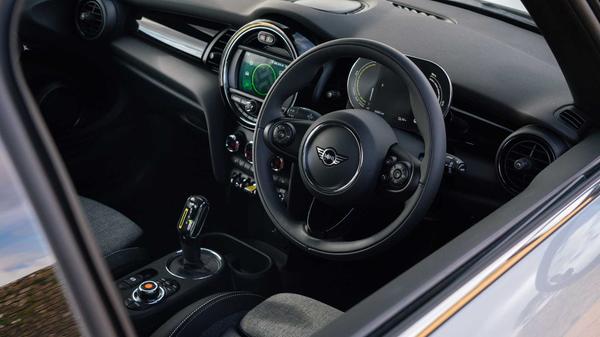 Features of the MINI Hatch
The Mini Electric is the normal Mini-fest we all know and love inside. While other car makers have created radical styling departures from the norm to signify their electric variants, Mini has kept its electric car firmly within the family circle. So you get the dinky screen with various functions colour-coded, surrounded by the massive LED dial that changes colour for braking, parking sensors, heat, and toggle switches for stuff, including starting the engine - in the Mini Electric, it's the same lime green as elsewhere. Our '2' test car had Apple CarPlay, reversing camera, heated seats, and all the familiar BMW/Mini functions including satnav, Bluetooth, and information on charge, range and energy usage, which all show up on a digital display behind the steering wheel.
Expert rating: 3/5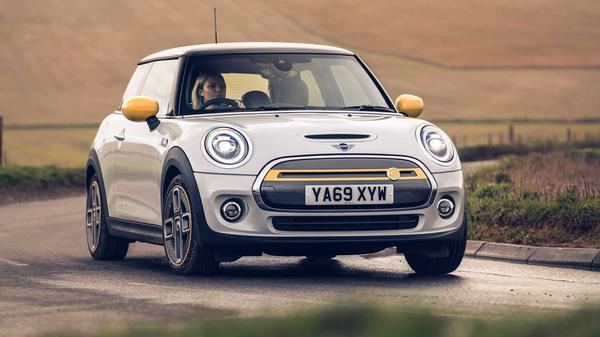 Power for a MINI Hatch
Mini talks about 124-144 miles of range for the Mini Electric. Hmm. We got about 115-120 miles with extensive use of the Green and Green+ modes, which cap acceleration and maximise regenerative braking. Sport mode is a lot of fun, but we thought it was never worth the hassle for the extra charging the other end. This small range really does limit the use of the Mini Electric to a second car for most households, or the primary/only car if you never travel more than 60 miles to your destination, don't use the motorway (where the range plummets) and are confident of getting to more distant places with public transport. A wallbox and 11kW cable (extra cost) will give you a full charge in about 3.5 hours, which is very good news - something like a Nissan Leaf will take you twice as far, but take twice as long to charge. Another salient point is the 4-4.5 miles the car told us it was covering per kWh, which is very efficient - you don't normally see more than 3-3.5 miles on the dash.
Expert rating: 3/5