News Coming soon: Audi Q4 Sportback E-Tron
Swoopy coupe lines meet assertive SUV stance with Audi's forthcoming all-electric Q4 Sportback e-tron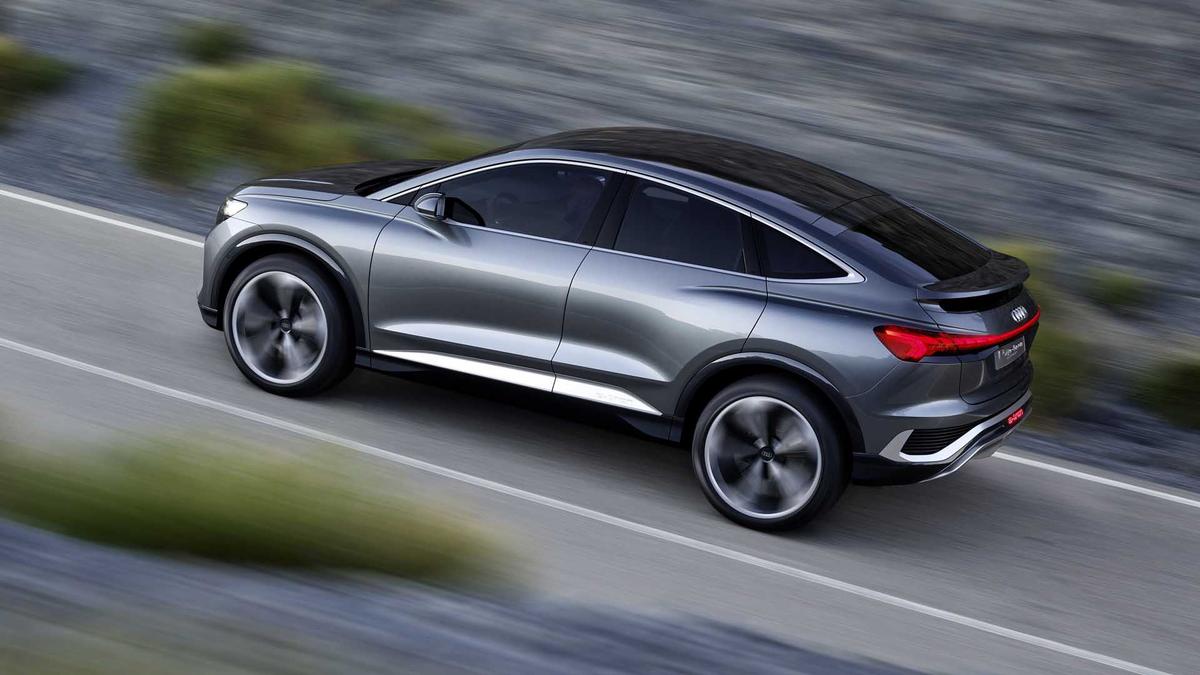 View gallery
Following Audi's established pattern of offering sleeker, Sportback versions of its SUVs the brand has confirmed a new coupe-inspired variant of the all-electric
Q4 e-tron
it announced last year.
Based on the VW group's dedicated EV platform the Q4, unlike the existing
e-tron
, has been designed from the start as a pure electric car. That means engineers have been able to make the most of the packaging to free up interior space and improve weight distribution, the flat battery pack sitting in the floor between wheels pushed to the extremes of the car's proportions, for the benefit of both interior space and handling.
In our Expert Review of the current
e-tron SUV
we criticised its hefty weight, one issue the new platform and smaller size will hopefully address. The top of the range Quattro model will use two electric motors driving all four wheels, though the bulk of the work will be done by the rear motor. A purely rear-wheel drive version will also be available, this version getting an official range of 310 miles against the Quattro's 279 miles.
The 82kWh
battery
can be replenished to 80% capacity in just 30 minutes if you can find a suitable
fast charger
, though it'll take quite a bit longer using a typical domestic wallbox or regular public plug-in point.
A high-tech powertrain deserves a high-tech interior and Audi customers have high expectations in this regard. Accordingly, the cabin uses colours to accentuate its spaciousness and recycled materials to push the sustainable theme, though it will also feel suitably luxurious thanks to textured suede-effect upholstery.
Audi's popular virtual cockpit display is paired with a head-up display projecting essential information into your line of sight on the windscreen while a large central touch-screen (angled toward the driver) is your point of contact with the car's infotainment systems. With no need for a gear lever or conventional handbrake the space between the seats is freed up for a smartphone charging cradle and other storage.
Officially still a concept, don't expect the production Q4 Sportback e-tron to be much different from what Audi is showing here, or be too far away from going on sale.