Best Of
Best automatic cars 2023
Here's our pick of the best new automatics on sale, no matter what sort of car you're after – small to big, petrol to electric.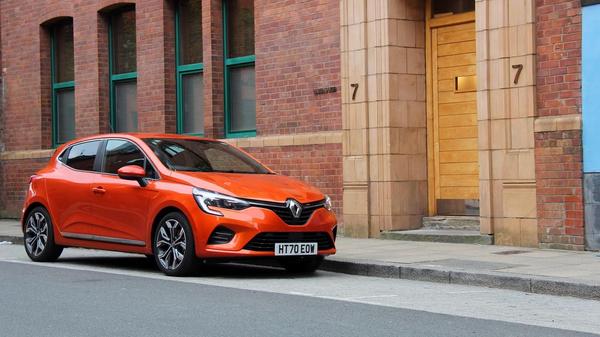 Words by: Auto Trader
Published on 12 May 2023 | 0 min read
The days of an automatic gearbox being an expensive option reserved mainly for big luxury motors are long gone. Now there are automatic options for basically every type of car – even the smallest, most cost-effective runabouts. Some drivers will always prefer the sense of interaction you get with a manual gearbox, but for the majority of day-to-day driving, an automatic gearbox just makes things so much easier – especially in start-stop traffic. No clutch pedal to deal with, no shuffling with a gear lever, no tricky hill-starts, and no risk of stalling.
So here are our picks for the best automatics available today.
1. Fiat 500 Electric
Fiat has absolutely nailed the latest 500. It's hands down one of the best city cars ever made. It's quieter, quicker, higher quality, more modern, more comfortable and more spacious than the petrol model – which is still on sale – but it's as familiar and charming as ever. Smartly, Fiat has given it two battery options – 24- and 42kWh – so if you're only running it around town you can save costs by getting the smaller one. Choose the bigger battery and the official range goes from 115 miles to 199 – super impressive for a city car.
Read the full review
or
find a Fiat 500e on Auto Trader
New price from: £28,195
Model to go for: 500 Electric 42kWh
2. Renault Clio Hybrid
Today's Renault Clio is a small car with big car space, refinement and tech – a combination that makes it one of the most appealing hatchbacks on sale. We could talk about its massive boot, or how lovely the interior feels, but actually the most impressive – and unusual – thing is the automatic gearbox in the hybrid. It's lifted directly from a Formula One car… well, not directly, but the basic principle is basically the same. It's all pretty complicated, linking a petrol engine to two electric motors and the F1-style automatic gearbox, but the result is very simple: two-pedal driving and 64mpg. Nice.
Read the full review
or
find a Renault Clio Hybrid on Auto Trader
New price from: £19,095
Model to go for: Clio Hybrid Techno Auto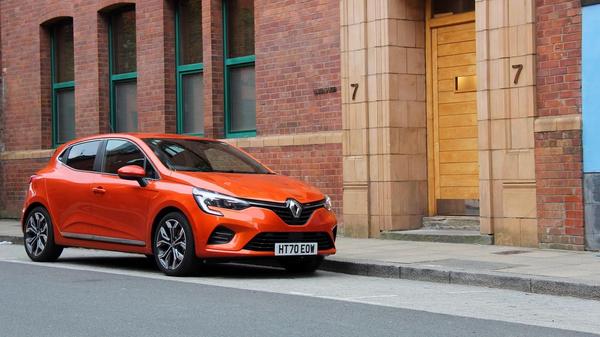 3. Honda Jazz
The Honda Jazz has always had the same basic schtick: maximum space from minimum size. It's the face of sensible, functional motoring. If it was Swedish, they'd call it 'Billy' or 'Besta' and make you build it yourself. Its best quality is an unbelievable amount of leg space from a wheelbase about the size of a Ford Fiesta's. Automatic-only only these days, and a hybrid as standard, it's smooth to drive while doing 60mpg-plus. A basic Elegance version is all you need. Loads of kit as standard.
Read the full review
or
find a Honda Jazz on Auto Trader
New price from: £25,900
Model to go for: Jazz e:HEV Elegance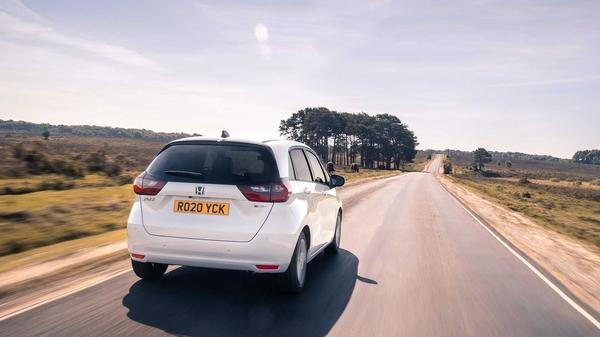 4. Ford Puma
If you need the space of a tall-bodied crossover, but you also like to drive 'enthusiastically', let's say, then the Ford Puma is the tall-bodied crossover for you. It's one of those cars that just feels right from the moment you pull away. It's comfy without feeling too soft under the wheels, and it steers sharply, like a Fiesta. The automatic is a great gearbox too, a 'twin-clutch' type that makes for sharp gear changes, but also handles the slower-paced, day-to-day stuff nice and smoothly. Genuinely, a fantastic crossover.
Read the full review
or
find a Ford Puma on Auto Trader
New price from: £24,940
Model to go for: Puma ST-Line Hybrid Auto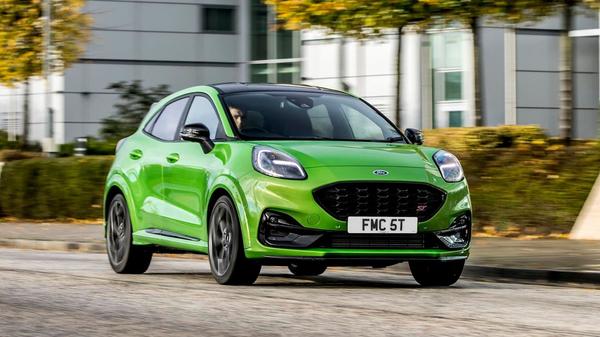 5. Skoda Kodiaq
The Kodiaq is peak Skoda. It's high quality, sensibly priced, relaxing to drive and very practical – there's a seven-seat option if you need it. That said, it's actually one of the smallest seven-seat cars on sale – and therefore one of the easiest to manoeuvre and park. Like all Skodas, it's furnished with loads of little convenience features that make it easier to live with: ice scraper in the fuel filler flap, umbrella inside the front door, that sort of thing. The 150hp 1.5-litre petrol engine with a DSG automatic is a great blend of power, efficiency and smoothness.
Read the full review
or
find a Skoda Kodiaq on Auto Trader
New price from: £34,760
Model to go for: Kodiaq SE Drive 1.5 TSI DSG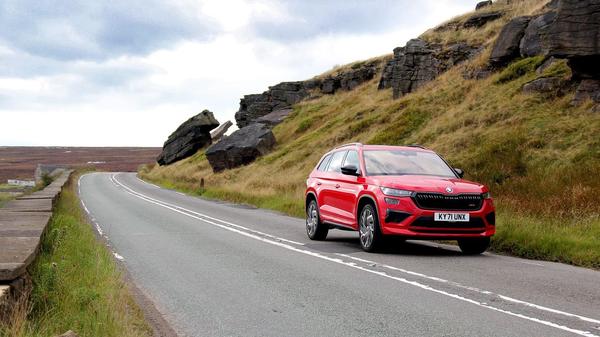 6. Toyota Corolla Hybrid
A hybrid Toyota hatchback possibly doesn't scream 'FUN!', especially if you have the image of an old Prius in your mind right now. Honestly though, the Corolla Hybrid is a revelation – especially the more powerful 2.0-litre version. Toyota has refined the hybrid system into a proper quiet drivetrain, with a silky smooth and very quiet transition between electric and petrol driving. On top of that, it's genuinely good fun to drive, and in keeping with the Toyota norm, it feels really well built too.
Read the full review
or
find a Toyota Corolla Hybrid on Auto Trader
New price from: £30,225
Model to go for: Corolla Design 2.0 Hybrid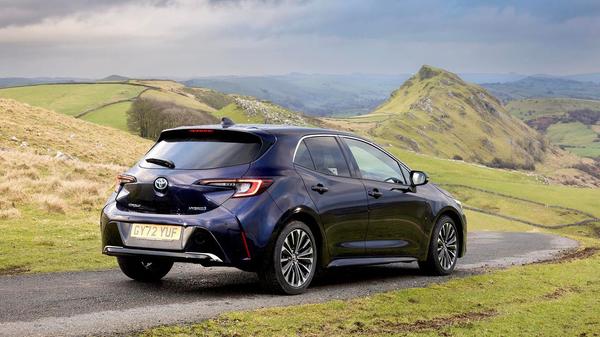 7. Hyundai IONIQ 5
Is there a better pound-for-pound electric car on sale today than the Hyundai IONIQ 5? Deceptively large and styled like someone decided to drag a 1970s hatchback into the year 2050, the IONIQ 5 is definitely one of the most interesting EVs on sale, at the very least. There's a huge amount of cabin space, and to drive it's all soft and pillowy, like a luxury SUV. If you can stretch to the bigger battery (a £3,500 option), you should do that, mainly because it takes the official claimed range beyond 300 miles.
Read the full review
or
find a Hyundai IONIQ 5 on Auto Trader
New price from: £43,445
Model to go for: IONIQ 5 Premium 77kWh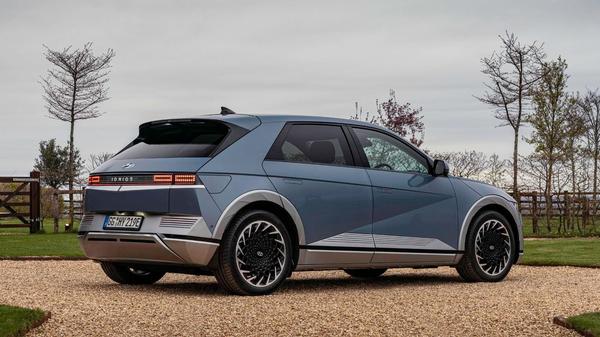 8. Porsche 718 Cayman
A Porsche with a four-cylinder engine and an automatic gearbox? There's a siren going off somewhere near the Nurburgring. This is not how modern Porsche sports cars are supposed to be, right? Drive a 718 Cayman PDK and you'll be convinced, though. The basic 300hp version is brilliant, but the 350hp S model just dials things up a notch. Porsche's PDK automatic is genuinely one of the best gearboxes in the world. It's super-quick to change gears and just always seems to know the right one to be in, leaving you to focus on the Cayman's wonderful steering and engine noise.
Read the full review
or
find a Porsche 718 Cayman on Auto Trader
New price from: £51,800
Model to go for: 718 Cayman S PDK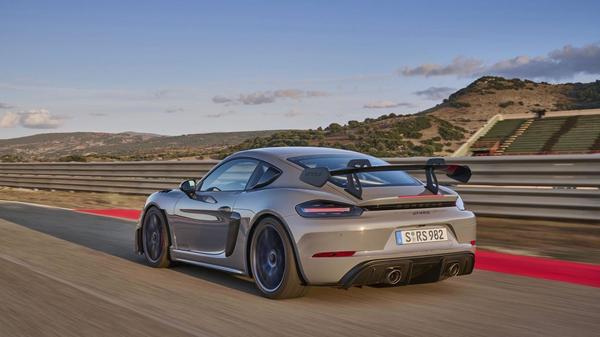 9. BMW 5 Series
These days the BMW 5 Series is basically a luxury car, with an interior decked in soft-touchy type materials from top to bottom. The interior is calm, the steering feather-light, and it goes over the road with a wafty, relaxed sort of feel. That feeling extends to the standard automatic gearbox, which handles gearchanges like its main aim is to hide them from you. It's just so smooth. The 5 Series has a real dual character, though, becoming a properly involving, enjoyable thing to drive if you pick up the pace a bit.
Read the full review
or
find a BMW 5 Series on Auto Trader
New price from: £46,105
Model to go for: 520i M Sport Auto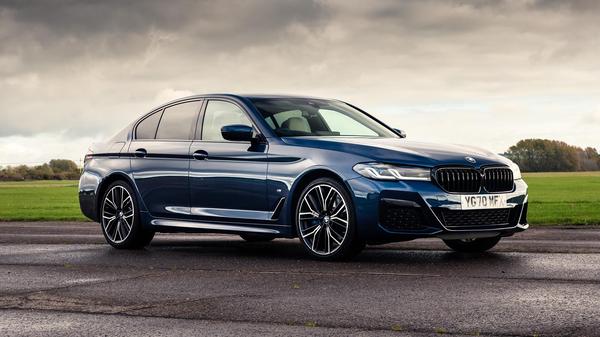 10. Mercedes-Benz S-Class
We're into the old school of automatics now – albeit in the latest S-Class the subject is approached in a very modern way. Fundamentally it's the very definition of a big, luxurious limo, hiding an enormous suite of comfort, convenience and safety tech inside an experience that's calmer than an afternoon nap. Forget about miles-per-gallon – you'll get 20mpg from the 472hp 3.0-litre engine if you're lucky – and instead revel in how refined the whole thing is. It has a nine-speed gearbox – yep, nine – but you'll never tell because it shifts between them so stealthily. A ninja gearbox.
Read the full review
or
find a Mercedes-Benz S-Class on Auto Trader
New price from: £96,660
Model to go for: S 500 4MATIC AMG Line Premium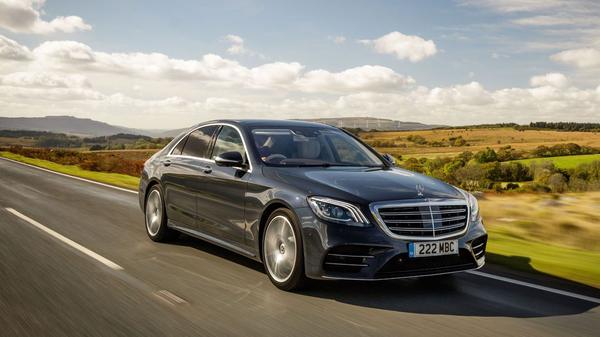 Automatic vs manual cars
Automatic cars have a couple of key differences from manual cars.
Most obviously, automatic cars don't have a clutch pedal. Automatic cars also come with a simplified gearbox that will change gears for you and decide when you shift gear. With a manual car and gearbox, you must shift gears yourself using the clutch and gearstick. Manual cars tend to be cheaper than automatic though, and the higher costs can extend to repairs.
Is an automatic car easy to drive?
Automatic cars tend to offer a simpler driving experience. Whether it's easier than manual depends on what you're used to and your personal preference.
Manual cars come with five or six gears (plus reverse) – which offers greater control but also requires more work. Automatic cars have simplified gearboxes that usually come with four modes: • Park (P) • Drive (D) • Reverse (R) • Neutral (N) Essentially, you just need to move the selector from park (P) to drive (D) to set off, then use R and N accordingly. The car will choose the right gear based on your speed and the road conditions. Learn more in our guide on
how to drive an automatic car
.
Why choose automatic cars?
Automatic cars are usually preferred by drivers who struggle with the gearstick, or drivers with physical restrictions that mean they need a modified car.
Automatic cars can also be popular among city and motorway drivers. When stuck in heavy traffic, not having to repeatedly use the clutch and gearstick can help reduce driver fatigue. When driving on the motorway, automatic gear changing can also help reduce fuel consumption by offering a smoother ride.
Can I drive an automatic car on my licence?
You can drive an automatic car using a full UK manual driver's licence, but not vice versa.
If you learned to drive in an automatic car and have an automatic driver's licence, you'll have to take another driving test and get a full manual licence to drive a manual car.