Mercedes-Benz S Class
New from £74,535
Overview
Petrol, diesel or petrol plug-in hybrid
Is the Mercedes-Benz S Class Saloon a good car?
Read our expert review

Words by: Auto Trader
"The Mercedes S-Class has become a byword for unparalleled luxury combined with unimpeachable build quality. On the face of it at least, this latest model does nothing to upset that reputation, but we've put it to the test to find out whether it really can live up to that famous name."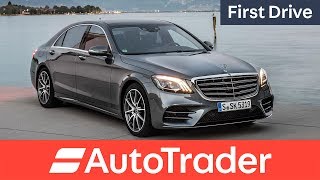 Read the review by category
Running costs for a Mercedes-Benz S Class
Such is the level of space, refinement and luxury in the S-Class, you might well argue that it's good value, especially given it's cheaper than the Audi A8. It'll retain its value better, too, and what's more, its economy and emissions figures look reasonably good. The cheapest way into S-Class ownership is the 350d diesel, with average economy of more than 40mpg and CO2 emissions of 160g/km, but that's not quite as impressive as some versions of the BMW 7 Series. What's more, the 7 Series offers a much more accessible plug-in hybrid version lower down the range. Granted, the S-Class's plug-in, the 560e, is more powerful and only comes as a stretched 'long-wheelbase' version, with more space inside, which explains, at least in part, its additional cost. However, heavy depreciation and much higher maintenance and fuel consumption costs mean this version will cost more than the 7 Series' plug-in to own. It's worth noting that it'll cost more than the S 350d, too, so you're probably better off sticking with that version instead.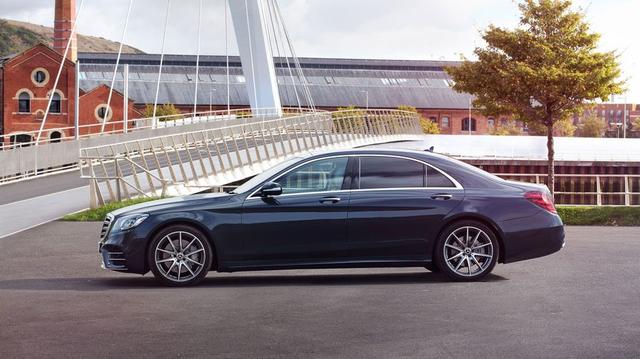 Reliability of a Mercedes-Benz S Class
Mercedes came out with a relatively poor showing in the 2019 JD Power Vehicle Dependability Study, finishing below the average mark in the manufacturer tables. However, it did at least finish above its big limo rivals, BMW and Audi. What's more, while we don't yet have specific data on this latest model, if previous versions of the S-Class are anything to go by, there's no reason to expect anything other than excellent reliability from this car. Owners of cars from before the 2017 revisions are fulsome in their praise of their cars' reliability, and Mercedes has performed very well in recent customer satisfaction surveys.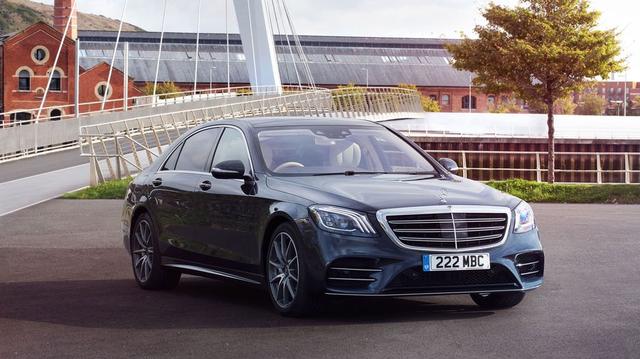 Safety for a Mercedes-Benz S Class
As you might expect from such a high-end car, you'll be well protected by a plethora of airbags, which will protect you if you end up in a crash. And to prevent you from getting into one in the first place, you also have a plethora of assistance features, including Attention Assist, Collision Prevention Assist, and the Pre-Safe anticipatory safety system. There's also Traffic Sign Assist and a tyre pressure warning system, and the S-Class's cruise control can maintain a set distance to a car in front, adjusting its speed as necessary. The car can even perform an automatic lane change on dual carriageways or motorways, with sensors deciding if it is safe to move once the driver flicks the indicator.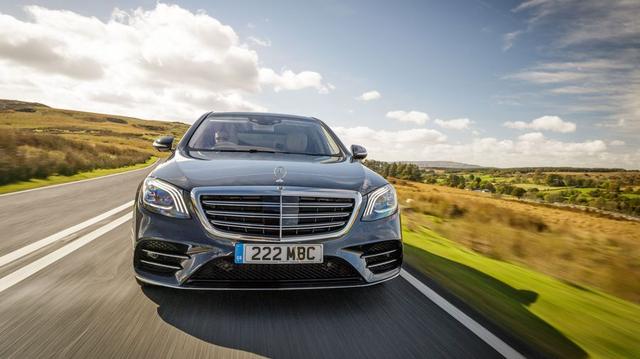 How comfortable is the Mercedes-Benz S Class
Inside, you'll find a wonderful blend of tradition and technology. Both the materials used and the way they are put together are superb, putting the S-Class ahead of all its major rivals. Naturally, the interior is trimmed with lashings of leather, and the dash is dominated by two huge screens that display details about the infotainment systems, as well as the usual dials for speed and engine revs. Despite the amount of adjustments you can make, and the information you can access, it's all very easy to operate, either by controls on the steering wheel or using a controller on the central console. The S-Class is also extremely comfortable, with full electric adjustment and four-way lumbar support on the driver's seat, as well as electric adjustment on the steering wheel. The only slight complaint is that the thick windscreen pillars restrict your view a little. There's a choice of 64 colours for the background lighting in the cabin, and, for the ultimate in luxury, the S-Class comes with a system called Energising Comfort, allows a variety of systems – from the climate control to the massaging seats, stereo and ambient lighting – to work together to create one of six pre-set ambiences in the cabin. It's almost impossible to imagine anyone would be worried about the space in the back of the S-Class, even if you choose the smaller version, which comes only with the 350d engine. Every other model comes with the long-wheelbase body. Because of the extra space you get inside, this long-wheelbase version is the one to go for if you plan to be chauffeur-driven. You can choose from a variety of options that make things even more comfortable in the back seats – electrically adjustable, reclining and massaging rear seats, for example, as well as a rear-seat entertainment package. The boot is impressive, too. It's easy to load, and has a capacity that's on a par with its rivals, though you'll need to pack a little lighter if you opt for the plug-in hybrid, as the extra batteries this version requires crimp the boot space somewhat. In a car like the S-Class, it's more important for it to be comfortable and quiet than to go around corners particularly sharply. So, it's remarkable just how well the S manages to do pretty much everything. Above all, it's exceptionally comfortable, with its air suspension managing to smooth out any lumps and bumps it comes across. It's also extremely quiet on the move, making this a superb long-distance, high-speed cruiser. Remarkably, it's also very composed through the bends, with the suspension controlling the body's movements extremely well. The car's sheer size means it prefers sweeping bends to tight turns, but this is still a car that is as enjoyable to drive as it is to be driven in.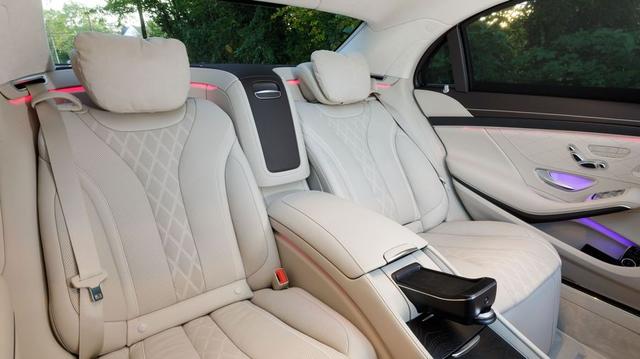 Features of the Mercedes-Benz S Class
As with the safety equipment, it's almost easier to list what you don't get on an S-Class, because every version is very well equipped. All the basics are standard: dual-zone climate control (with three modes), electrically adjustable front seats, keyless-start, a DAB radio, Bluetooth and metallic paint. As you would expect, the list of options is just as extensive, including a host of possible upgrades for the trim, improved seating and uprated stereo systems, as well as rear-seat entertainment packages. In short, you can have pretty much what you want – albeit at a lofty price in some cases. That said some of the S-Class's rivals come with a few more fripperies as standard, where you'll have to pay extra for them in the S-Class. That said, the options list is vast; we'd recommend the rear seat comfort pack, and double glazing (to make the interior even quieter) as two options well worth having.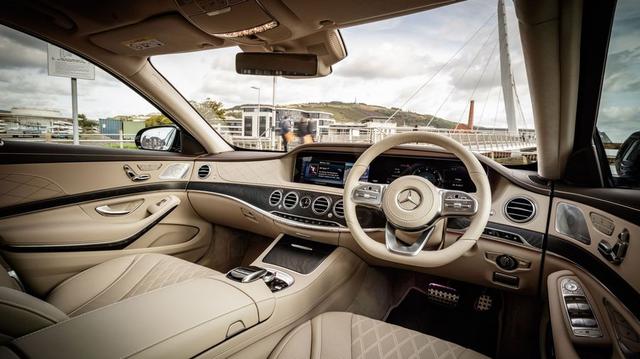 Power for a Mercedes-Benz S Class
The revisions in mid-2017 introduced a whole new range of engines, but so far we've only driven the S500, with its 3.0-litre six-cylinder engine. It's a very impressive unit, but although it produces some remarkable performance figures – 0-62mph takes just 4.3 seconds – what impresses you more is how little effort it takes to get such a big car moving very quickly. It'll keep up with the ebb and flow of traffic with little more than a flex of the driver's right foot, and when you want to take advantage of an overtaking opportunity, it responds very quickly. The automatic gearbox is incredibly smooth, too, and even at the speed limit on the motorway, barely any noise comes into the cabin, meaning inside is a haven of peace and tranquillity, no matter what's going on outside.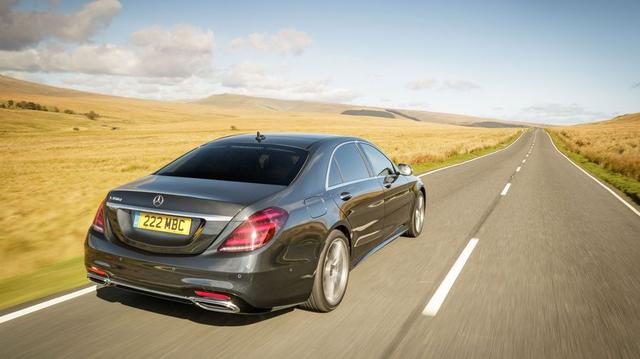 Standard equipment
Expect the following equipment on your Mercedes-Benz S Class Saloon. This may vary between trim levels.
Other vehicles in the S Class family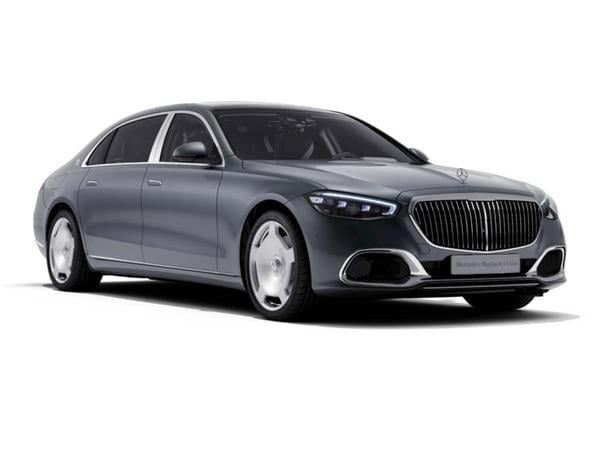 Related articles and reviews