Feature Halloween: Trick or treat technology in cars
The good, the bad and the ugly. This Halloween, we take a look at the top five tricks and treats in car technology.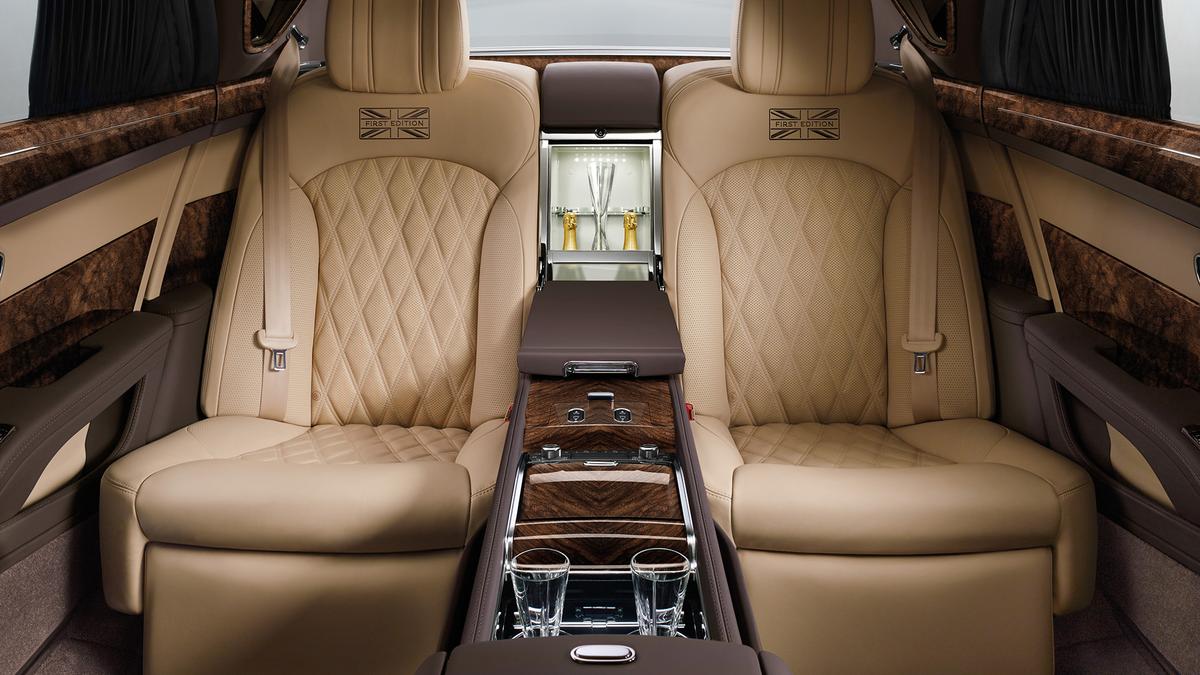 View gallery
Technology in cars has come on leaps and bounds over the past few years, and is now one of the biggest considerations when people are looking to buy a new car. Some of it you won't know how you ever lived without, some of it you'll really wish you could afford, and some of it still needs a bit of work.

To celebrate Halloween, we take a look at the top five treats - and tricks - that car technology has to offer.

Treats
"Look kids, no hands": Vauxhall, Mini and Skoda
Got yourself in a bit of a tight spot, or trying to get yourself into a bit of a tight spot? Let your car do the manoeuvring for you. "Look kids, no hands," you can proudly say as they look on in baffled (bored) amazement (resentment). There's quite a few examples of self-parking technology, including on the
Vauxhall Corsa
,
Mini Cooper
and the
Skoda Superb
. Some will just take care of parallel spaces, some will also take care of perpendicular spaces, while some systems, like those from BMW and Tesla, allow you to beckon your car out of its parking space from the outside by using your key or phone as a remote control.
Eyes on the road: BMW and Toyota
A head-up display is one of those things you don't realise is so helpful, until you use it. Without taking your eyes off the road, you can see navigation instructions, your speed, and road signs floating in front of your eyes.
You'll find some good examples in most
BMWs
,
Audis
, and the
Toyota Prius
.
Aaaand relax: Mercedes and BMW
Got a long drive, stuck in traffic, or just had a stressful day at the office? Well, many models allow you to relax in the comfort of your own car… with a massage. Models such as the
BMW 7-Series
and
Mercedes-Benz S-Class
are available with massage seats for both the driver and passenger. You can get a 'vitality programme' massage in the BMW, and the Merc has six massage modes, including 'hot stone' and 'workout'.
Seeing stars: Rolls-Royce... and Vauxhall
Money can buy you most things, including a bespoke, handcrafted 'starlight headliner' in your
Rolls-Royce
. The constellation is unique, so can form family crests, the night sky in a particular place at a particular time, or the Rolls-Royce logo. It takes two craftspeople more than 17 hours to complete, and the brightness of each 'star' can be adjusted. The ultimate in opulence?
The good news for those of you who can't quite afford
Rolls-Royce
levels of luxury just yet is that something similar is also available in the
Vauxhall Adam
. Starlight headliners for everyone!
Going on an adventure: Bentley
As
Bentley
says, whether you're on a mountain, in a city-centre park, or at the polo (where else?), you can now take your
Bentley
lifestyle with you. The Linley Hamper by Mulliner is secured using a tray docking mechanism, and features fine crockery and cutlery, an illuminated cooling compartment – which keeps two bottles of champagne and your Bentley crystal champagne flutes cold – and an extra compartment for additional items (including a sumptuous cashmere picnic rug).
Tricks
You're not going anywhere: BMW
Sit inside a BMW, and something that looks like the inner mouth of the Xenomorph from 'Alien' hands you your seatbelt. You click it in and it gives you an unsettling, restraining tug. Aside from being a little uncomfortable and coming as a bit of a shock to passengers, the pretensioner is a safety device triggered just before a crash. It ensures you're held firmly in your seat, and get the maximum protection from the front airbag.
Going 0-60mph in 2.5 seconds: Tesla
This is especially fun if your passenger has never been in an electric car before, but even those that have will still be shocked at the ridiculous acceleration of the range-topping Tesla Model S. Hit 'Ludicrous Mode' (yes, that's what it's called), and fly from 0-60mph in 2.5 seconds. It's guaranteed to leave you feeling like your stomach is in your throat.
No hands on the wheel
Car manufacturers have been making a lot of noise about self-driving cars for the past few years. While there's still a long way to go before we get to full autonomy, the technology has come on vast amounts in the last decade. Tesla's 'Autopilot' function is probably the most famous, but in truth, lots of carmakers now offer tech that will pretty much drive the car for you (including steering, throttle and brakes) on the motorway or in traffic jams, as long as you keep your hands on the wheel. The latest Audi A8 was also the first car to offer technology that can achieve the official Level Three classification of autonomy, which means you can do other things - like watch TV or check your emails - while the car drives itself. Before you rush down to your Audi dealer, though, do bear in mind that this technology isn't yet legal in the UK

No, I don't want to call Abi
You're driving along and fancy a change of music, so you tell your voice control to 'play Abba'. Before you know it, you find yourself on the phone to your ex, Abi. While it's less distracting to speak to your car than fiddle around with knobs and buttons while driving, you may find yourself getting more than a bit frustrated with frequent voice control fails.
Beep!
While it's nice to be warned about things, so many cars today beep at absolutely everything: seatbelt not on the second you get in the car, beep… door ajar, beep... trying to park, all the beeps… small shrub in front of your car, solid beep… low washer fluid, beep… You get the picture.