Long Term Review
Living with a… Toyota Corolla Touring Sports TREK (Final report)
Six months and 7,000 miles later is the Corolla Touring Sports TREK good enough to overturn some long-held hybrid prejudices?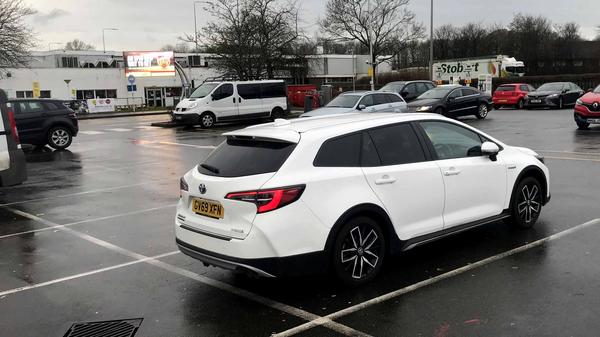 What is it?
Model: Corolla Touring Sports
Version: 2.0 Petrol Hybrid
Spec level: TREK
Options fitted: Detachable tow bar (£499), Thule EasyFold XT 3 bike rack (sold separately, £715)
Cost as tested: £31,499 (plus bike rack)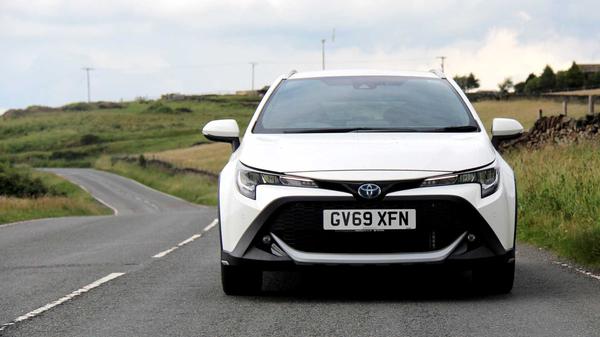 We like
It's not an SUV
Hassle-free hybrid powertrain
Ride comfort
We don't like
Slow power tailgate
CVT gearbox
Dated infotainment system
Month 1
Mileage: 1,498 (on arrival)
Fuel consumption: 35.8mpg (measured) Taken literally 'Sports Utility Vehicles' are not in fact high-riding, 4x4-inspired crossovers but, instead, practical, no-nonsense cars more suited to supporting the lifestyle activity of your choosing. That's my thinking in choosing a Toyota Corolla Touring Sports, given our household of four needs a roomy, comfortable car to transport us and our bikes to the various riding spots we frequent of a weekend. My personal car is an old Subaru Forester, which is perfect for the job but guzzles the fuel. Hence, I was curious to see if a modern hybrid equivalent could do a similar job but free up petrol money for more important things, like pre-ride coffees and post-ride ice creams. Toyota Corollas have never traditionally been exciting cars but I think this new one is really sharp looking, reflecting the brand's more recent design awakening. Inevitably, I was attracted to the GR Sport version of the Touring Sports (it seems 'estate' is a dirty word these days) with its body kit and bigger wheels but Toyota reckoned this TREK Bikes branded version would be more appropriate to my needs. It gets an extra 20mm of ride height for lumpy car parks, smaller wheels and a bit of plastic cladding on the outside to project a more outdoorsy image, while inside it gets natty brown fabric seats and some token fake wood trim around the air vents. The latter is thankfully subtle enough not to be too noticeable. Toyota is big on hybrids and all Corollas are petrol-electric, driving through a 'CVT' style automatic transmission. The 1.8 has a combined 122 horsepower but I've gone for the 184 horsepower 2.0-litre with the
bigger battery
on the basis I do a lot of motorway miles and A-roads so the powertrain will be less stressed and more efficient as a result. Hopefully. The official figures when compared with a
Rav4
are a little better on CO2 and fuel consumption (but not dramatically so) but the Corolla is a good chunk cheaper to buy as well as being smaller, neater and, well, not an 'SUV'. The hybrid system in the Corolla is familiar from many other Toyotas and isn't
a plug-in
, so the electric element basically means diesel CO2 and fuel consumption with a petrol engine. So, it doesn't have the triple-digit mpg or
Benefit In Kind
beating emissions stats of a PHEV like the
Volvo XC40
I was running previously, but you can just jump in and drive it without having to think about charging, preserving electric range or all the rest. In the Japanese style equipment is generous and the bottom-line price pretty much all-inclusive, with the only options being metallic paint (not applied) and a protection pack of rubber floormats and the rest I probably could have done with but haven't got as yet. Toyota also fitted a detachable tow bar for my bike rack, which costs an additional £499. I'll talk more about the features on this car in the next update, along with what it's actually like to drive once I've covered some miles.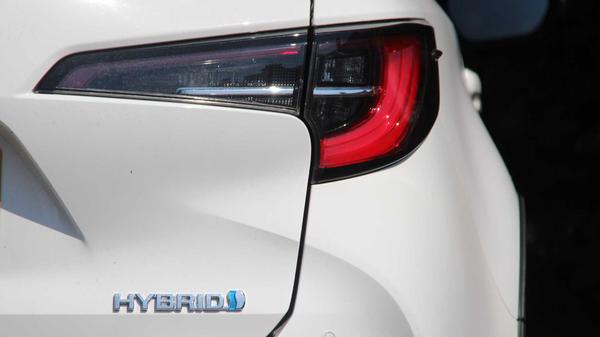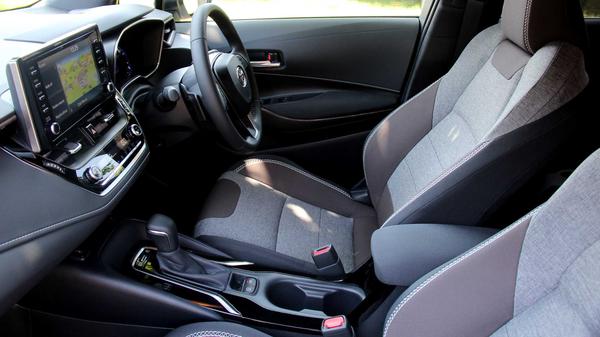 Mileage: 2,645
Fuel consumption: 43.6mpg (total average, measured) For some reason the official factory-fit tow hook option isn't included in the price list for the Trek version of the Corolla Touring Sports, despite being offered on other models. This is odd, given the bike-friendly billing and popularity of towbar racks but, thankfully, Toyota was able to install one anyway. If you're ordering one it's a £499 option worth considering, the hook neatly stowed in a bag I keep in the underfloor storage area in the boot when I'm not using it and fitting into the socket under the rear bumper with a solid-sounding click. You then lock it in place with a small key and fold down the socket for the lighting bar of whatever you're putting on the hook. In my case that's a Thule EasyFold XT3 towbar rack, which at £715 is at the expensive end of such systems but you get what you pay for and in installation and the secure way it holds our (expensive!) bikes it's an investment worth making. Clue is in the name but the 'wings' on which the wheels sit fold vertically upwards, meaning the entire package takes up little more space than a large suitcase and is easy to store in the car, garage or even your hallway. It's heavy but there's a neat carrying handle on the top of it and little wheels on the bottom to move it around and it's free-standing while you're installing the tow hook. From there you simply drop it onto the hook, clamp it on with the large lever (don't forget to lock it…), plug in the light bar and it's good to go. We put the smallest bike in the boot and the other three go on the rack. It's a huge improvement on the roof rack we've got on our other car – the bikes are easier to install, they're out of the slipstream so don't cause too much drag and you don't live in fear of the 2m height restrictions found guarding many car parks. I've racked up a few miles fully loaded with four people, four bikes and associated kit and the Corolla is comfortable, refined and has plenty of space for our stuff. And the little bit of extra ride height is handy for the kind of rough car parks we often end up parking in. Fuel consumption is reasonable too, sitting at about 50mpg when I'm on my own and around 45mpg with the bikes and family aboard. The latter is pretty reasonable, given what's hanging off the back of the car. So, estate car into actual Sports Utility Vehicle in one easy move. Early signs are the Corolla is fitting the brief very nicely indeed.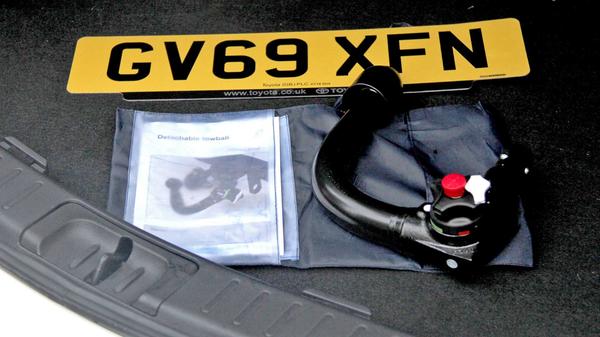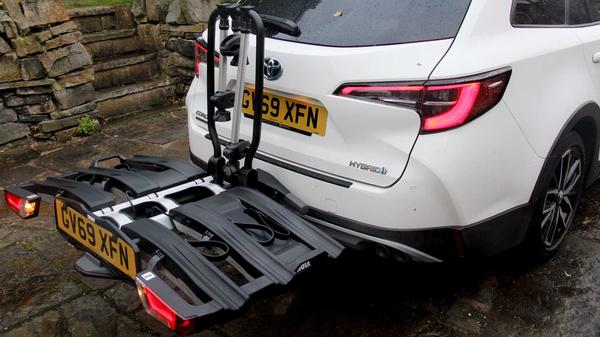 Mileage: 4,703
Fuel consumption: 48.4mpg The annual summer holiday is the ultimate test of a family estate car's carrying capacity, one the Corolla Touring Sports thankfully passed with flying colours as we escaped locked-down Yorkshire for a week of midges and mountain biking in the Scottish borders. Fully loaded up, and with the bike rack fitted, the back end of the Toyota was dropped like a low-rider but it purred up the M6 at a steady 45mpg and didn't disgrace itself on the twisty borders roads, either. OK, we did have to pause for a breath of fresh air, the soft suspension good for the bumps but perhaps a little roly-poly for an undulating B-road. For one passenger at least. Thankfully that plushness, the outdoorsy body cladding and extra ride height on the Trek edition were very much welcome for the track leading to the upper car park at the Glentress bike park, the mile and a bit of loose, gravel forest road passing by smoothly under the Corolla's wheels without any dramas. As I said from the outset, a true 'sports utility vehicle' doesn't have to mean a 4x4… Meanwhile the rubber floormats I picked up on a trip to Toyota were the finishing touch, and just the job for protecting the carpets from muddy biking shoes. It's most definitely fit for purpose now. There's a lot of space in the Corolla too, which came in handy given how much kit we ended up taking. The boot floor has two levels, the lower one releasing more space but still leaving a huge well underneath where the spare wheel would usually sit. Given batteries on hybrids often intrude on boot space this is an impressive achievement by Toyota and much better than the similarly sized
Megane Sport Tourer
E-Tech
plug-in hybrid
I drove the other week. True, the Renault has a bigger battery and viable 30 miles-plus of electric range. But once out of electric power it's no better than the Toyota on fuel and, on a trip like this, I was glad to be in the Corolla. Some musical chairs on the way back home even had me riding in the back for a couple of hours, which proved surprisingly spacious and comfortable. It turns out the speakers are a bit pitiful in the back, though. A shame, then, the upgraded JBL stereo isn't available even as an option on the Trek.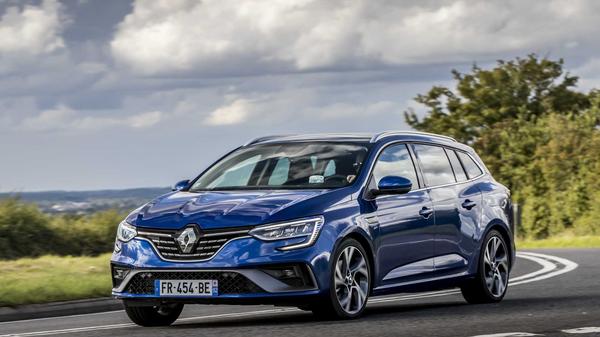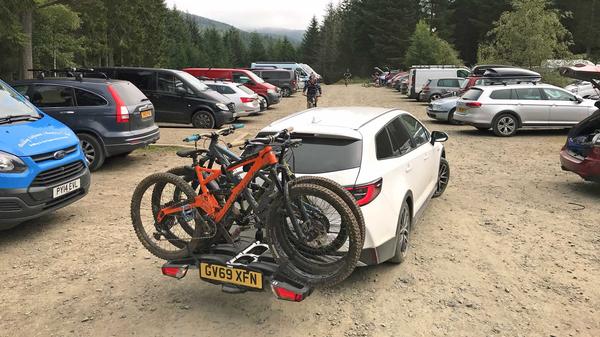 Mileage: 5,822
Fuel consumption: 47.6mpg It feels like I've been putting a lot of miles in with the Corolla recently, my monthly tally for September adding up to just over 2,000 in total. While some of these have been for weekend trips with the family (and the bike rack on the back) a good number have been attending the various post-Covid era UK-based launches that are now the norm. Turns out this is playing right into the Toyota's comfort zone, too. Just this month I was helping put together our new
guide to hybrid cars
, where I considered the advantages and disadvantages of the various types on the market. I've never really bought into the whole hybrid hype and my experience thus far of plug-ins like the
Volvo XC40
I was running before the Corolla confirmed my suspicions that, outside of their comfort zone on short journeys, they're not necessarily that economical. Toyota's hybrid system is well proven over many years and doesn't promise miracles like the official stats of some plug-ins but works rather better in real-world driving. With the growing backlash against diesels it also feels more in tune with current trends, the fact I'm not far off 50mpg on my overall average more what you'd expect from a 2.0-litre diesel, not a regular petrol engine of this size. And it's not a million miles off the official 50.4mpg combine figure, in contrast to the claimed 119.2mpg of the XC40 plug-in and the 50mpg I actually achieved in similar use, that with plugging it in every night and with a couple of locked down months of driving it pretty much exclusively in its electric mode. None of that faff with the Toyota – I just get in and go. It's a very comfortable motorway car, too. The petrol engine is quieter than the equivalent diesel, the long-travel suspension is super comfy and refinement is excellent. I'll not go as far as to say it makes trundling up and down the M1 a pleasure but it's a stress-free place to have racked up those 2,000 miles.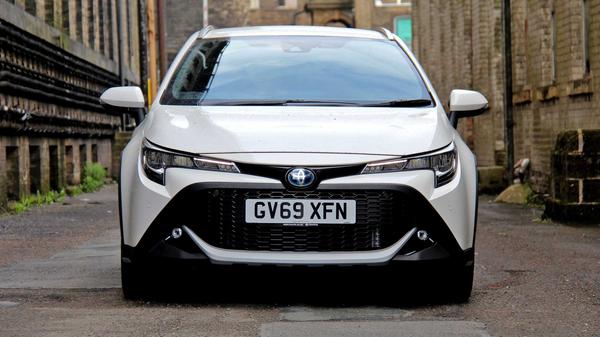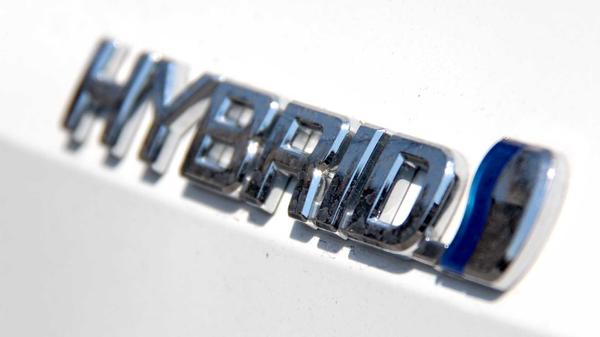 Mileage: 7,245
Fuel consumption: 51mpg Another month pretty much living on the M1 and, the more miles the it covers, the more efficient the Corolla gets. This isn't unusual in new cars, especially (in my experience) Japanese ones whose engines tend to be a little 'tight' from new and need a few thousand miles to bed in. A lot of steady motorway driving helps but I've tipped over 50mpg for my overall average, calculated properly against miles covered and the fuel I've actually used rather than on the trip computer. A degree of that improvement is likely also down to me learning how to drive the car more efficiently, lifting and coasting where possible to cut the internal combustion engine and tickling along on a light throttle in an effort to run on the electric motor as much as possible. Unlike a
plug-in hybrid
the motor isn't powerful enough to accelerate the car on its own at motorway speeds but in the long and tedious 60mph limit in the Milton Keynes roadworks it's just in its efficiency sweetspot and can cover a couple of miles on the battery alone, which all helps the overall average. With the nights drawing in one thing I'm noticing when driving after dark is just how dazzling the screen and instruments are at night. This is a common annoyance in all modern cars with digital instruments and big touch-screens and I always find it contributes to fatigue when driving long distances on unlit motorways. Back in the day Saabs used to have a single 'Night Panel' switch that would turn off EVERY illuminated button and dial except the speedo – here's hoping someone picks up on this idea and brings it back because it would make a huge difference. Unfortunately in the Toyota you have to adjust the instrument screen and infotainment screen separately, the former via a fiddly little adjuster in the binnacle and the latter buried in the menus on the screen meaning my personal 'dark' mode takes several button pushes to achieve. It helps but the illuminated D on the gear selector gate is so bright and distracting I'm going to resort to a piece of electrical tape to blank it out.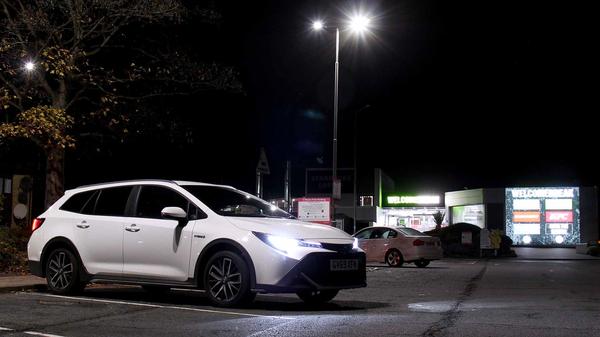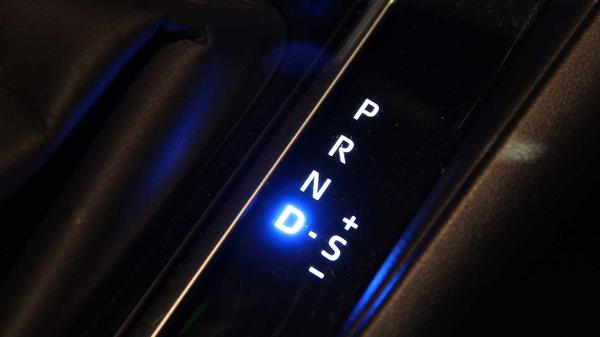 Mileage: 8,092
Fuel consumption: 45.4mpg The Corolla is the first Toyota hybrid model to be offered with two distinct engine options. Both pair a petrol engine with electric motor and battery pack but offer significantly different performance, so I thought I'd explain my motivation for going for the more powerful one. The standard set-up is a 1.8-litre petrol, with a combined output of 122 horsepower and 142Nm of torque and is derived from that used in the
Prius
and
C-HR
. I'd driven the
saloon version
of the Corolla with this engine and, while it was fine at lower speeds, you need to work the powertrain harder on motorways, meaning it could get a bit noisy and unrefined. Given 'my' Touring Sports was going to be used a lot for longer journeys – many of them with family and bikes aboard – I thought the more powerful 2.0-litre option would be a better bet. Combined petrol-electric output for this model is 184 horsepower and 190Nm of torque, thanks in part to a more powerful electric motor and bigger battery pack. Toyota tunes this combination differently, the electric motor doing more of the legwork off the line where the instant torque is best deployed and the petrol engine kicking in later. Though the numbers aren't dramatically different this makes the 2.0-litre version feel much more responsive, with a distinctly electrified response to the accelerator. And because the petrol engine is more powerful it doesn't have to rev like crazy, either, which is a bonus given the CVT style transmission doesn't equate engine speed to road speed like a traditional gearbox. So, it's quicker, more refined and better able to cope when fully laden. Surely I pay the price in fuel consumption? The figures favour the smaller engine to the tune of about 10 per cent but, in real-world use, bigger engines can in certain situations be better on mpg. If I was mainly driving at town speeds the 1.8 would probably be fine but most of my miles are on the motorway, where the bigger engine is less strained and therefore more efficient, as demonstrated by the fact my measured average mpg is actually better than the official combined average. Engine downsizing is an industry-wide trend but doesn't suit everyone. And, for me, bigger has proven to be best in the Corolla.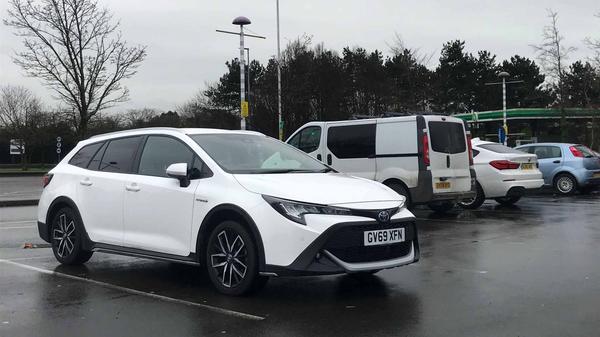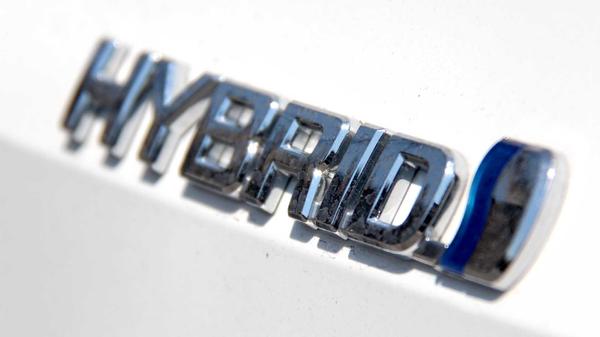 Mileage: 8,608
Fuel consumption: 44.8mpg With just over 7,000 miles in six months it's fair to say I've covered enough ground to get a good sense of the Corolla Touring Sports TREK. And, while it's not a car to necessarily rip up the 'white goods' Toyota stereotype it's been a quietly impressive machine that absolutely nailed its brief of proving there is life beyond SUVs and crossovers. Credit must go to the Corolla for finally conquering my long-held prejudices against Toyota hybrids as being the antithesis of driving pleasure, too. True, wafty suspension and the whining CVT-style automatic gearbox are not in any way sporty or in keeping with my usual tastes. The latter remains my biggest bugbear with the car, the addition of 'shifter' paddles behind the steering wheel and a 'sport' driving mode among the more perplexing features. I tried them both out of interest but felt no need to do so again. Maybe I'm growing sensible in my old age but I learned to appreciate the more languid driving style encouraged by the gearbox, leaning more on the electrically-boosted torque than revving it out and enjoying the comfort of the extra ride height and softer springs of this TREK edition. For all that the Corolla actually handles way better than it has any need to as well, with light, precise steering, a commendable lack of wallow and excellent body control. In this respect it was a pleasant surprise. Likewise its appetite for fuel. I never quite managed the 450-mile round trip down south and back from my Yorkshire home on a single tank. But the glance up at the pump when the handle went click on another fill-up was always met with an appreciative nod at how little petrol it had used for the miles covered. Real-world mid-40s mpg – nearer 50 on occasion – without any faff for plugging in or going near a smelly diesel pump validate the real-world benefits of Toyota's hybrid system, likewise that it doesn't intrude at all on practicality by swallowing boot space like plug-in rivals. It's a brilliantly refined car too, the soft suspension and quiet powertrain very relaxing company on long trips up and down the M1. It's not exactly brimming with bells and whistles and a nicer stereo would have been one welcome feature for these drives, making it extra weird you can't have the fancier JBL system Toyota offers on other Touring Sports models as an option. The tweedy brown fabric of the seats lifted the otherwise functional interior and was a more effective character feature than the fake wood on the dash, the addition of rubber floormats sealing its role as the perfect car for an outdoorsy family. I'd have welcomed the same for the boot to protect against boots and bikes but other than that it's the perfect partner for those getting out and about. The automatic braking system designed to stop you backing into stuff was a pain with the Thule bike rack fitted, though I eventually figured out how to switch it off and stop it slamming on the anchors mid-way through parking manoeuvres. No frills, no pretension, no sense it would do anything other than provide reliable and efficient motoring for many, many miles ahead – these qualities aren't necessarily 'cool' but are the kind of things Toyota has always stood for and the Corolla embodies wholeheartedly. Consider my expectations both satisfied and exceeded!