Expert Review
Toyota Corolla Saloon (2018 - ) review
With four doors and a boot the Toyota Corolla saloon is the grown-up member of the family and impresses with its good looks, refinement and hybrid running costs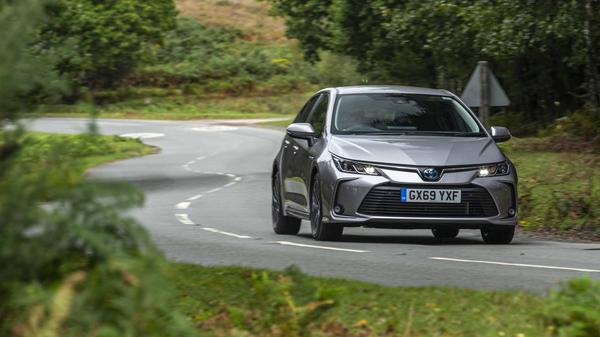 The Auto Trader expert verdict:
A smart looking compact four-door derived from its hatchback brother, the Toyota Corolla Saloon is the least practical in the family but arguably the most stylish looking, its economical hybrid powertrain making it stand out against rivals from BMW, Mercedes-Benz and Audi. It's also reliable, good value and well-equipped.
Reasons to buy:
Surprisingly stylish
Hybrid running costs
Very refined for a small saloon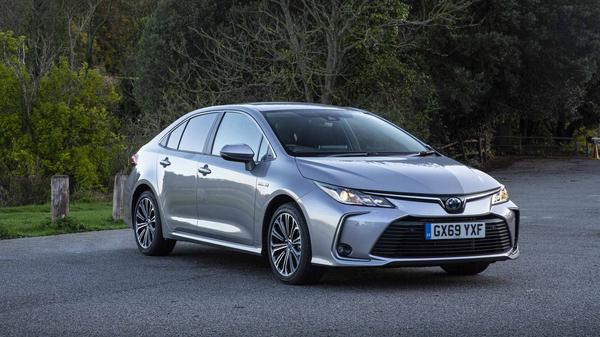 Running costs for a Toyota Corolla
Like for like the Corolla saloon costs the same as the equivalent models in the
hatchback
range but, arguably, looks a little more prestigious and upmarket, which is a win if style is a greater consideration than practicality. All Corolla saloons are
hybrids
and this technology does come at an upfront cost, though the Toyota is still a chunk cheaper than an equivalent petrol-engined
Audi A3 Saloon
and considerably less than a four-door
Mercedes-Benz CLA
with similar power. The hybrid powertrain also makes it very attractive in terms of running costs, the sub-100g/km CO2 and impressive fuel consumption figures as attractive in tax terms as they are day-to-day at the pumps. This will obviously be especially appealing for
company drivers
keen to minimise
Benefit In Kind
costs too.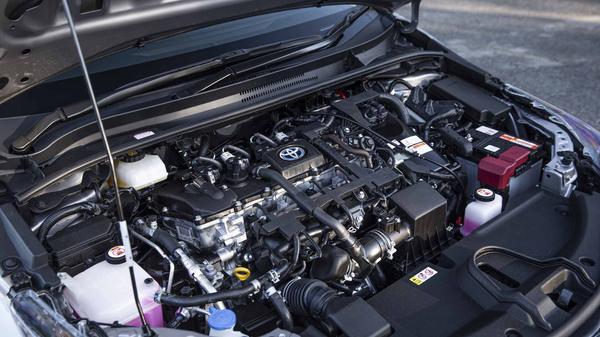 Reliability of a Toyota Corolla
As a brand Toyota has an excellent reputation for reliability and the five-year warranty on the Corolla is much more generous than that offered by aforementioned German rivals. Admittedly it did see an unexpected blip in its ranking on the respected JD Power Vehicle Dependability Study recently so we'll have to see what's caused that. But, looking more broadly, there's little to suggest your confidence in Toyota reliability should be too rattled.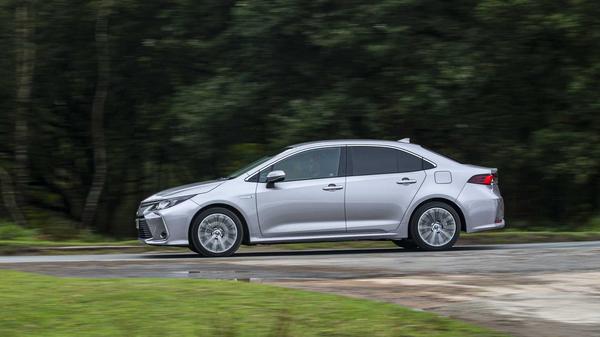 Safety for a Toyota Corolla
The Corolla is built on a bang up to date platform so offers a fundamentally strong and
safe
structure. But Toyota has also equipped it with a full package of driver aids, included as standard on all models as part of its 'Safety Sense' policy. With a combination of a camera and radar it can predict an impending collision, prime the brakes for maximum stopping power and intervene itself if you don't react. It will even detect pedestrians in the dark. Out of town you have the reassurance of lane-correcting steering if you veer off track and adaptive cruise control to maintain a set distance to the car in front, even bringing the car to a complete halt in stop-start traffic.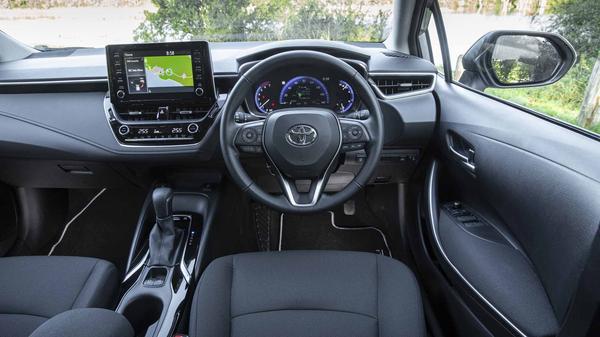 How comfortable is the Toyota Corolla
In previous eras Corollas were defiantly boring inside and out but this new one has a more assertive appearance and real sense of style. It's more conservative than the
Prius
and
C-HR
with which it shares a great deal but the cabin is a comfortable place to spend time and, bar some cheaper materials and occasionally strangely placed switches, puts you in a relaxed state of mind. The seating position is a little higher than some drivers may like but it's easy to get comfortable and forward visibility is much better than the Prius. The Corolla is also very refined, with comfortable suspension and very little road or wind noise. The steering is light but precise and it's a very relaxing place to rack up motorway miles, without falling apart dynamically on more interesting roads. There's more headroom in the back than in sloping roofed rivals like the
BMW 2 Series Gran Coupe
or Mercedes CLA and there's decent space for four. The boot is deep and wide but the saloon shape and small opening is nowhere near as practical as the hatchback version.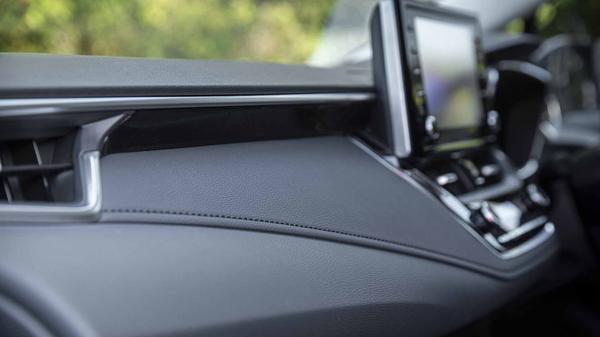 Features of the Toyota Corolla
The saloon range for the Corolla is limited compared with those of the hatchback and estate but equipment is good on all models with all the gear you'd really want, including a touchscreen media system with
Apple CarPlay and Android Auto
, Bluetooth, DAB, air-conditioning, heated seats with powered lumbar support (handy because the seats are otherwise lacking in support) and a reversing camera. The most basic model lacks the front and rear parking sensors and built-in navigation standard on the rest of the range but these can be added as cost options. Frankly we'd stick with phone apps, given the clunky graphics and basic interface of the Toyota system are lacking in comparison to swisher systems in German rivals.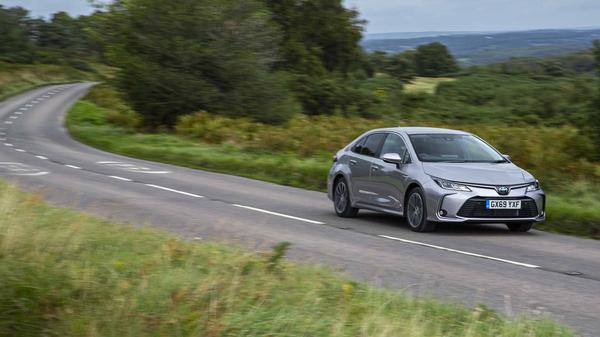 Power for a Toyota Corolla
At the time of writing there's only engine option for the saloon version of the Corolla where the hatchback and estate also offer a more powerful 184 horsepower powertrain. As it stands the saloon comes with a hybrid-assisted petrol 1.8 with a combined output of 122 horsepower. If you take it easy it's smooth and refined with a seamless overlap between the conventional and electric power familiar from other Toyota hybrids. Also familiar, unfortunately, is the droning CVT automatic gearbox. And if you demand more of the Corolla it feels somewhat breathless, the engine revving furiously in contrast with the modest acceleration its delivering. It's fine around town and for motorway cruising and very efficient but, sadly, the Corolla saloon's performance doesn't quite deliver on the promise of the slinky looks.