Expert Review
Toyota Corolla Touring Sports estate (2019 - ) review
The Toyota Corolla Touring Sports is an attractively-styled estate car that comes with hybrid power. Read all about it in our review.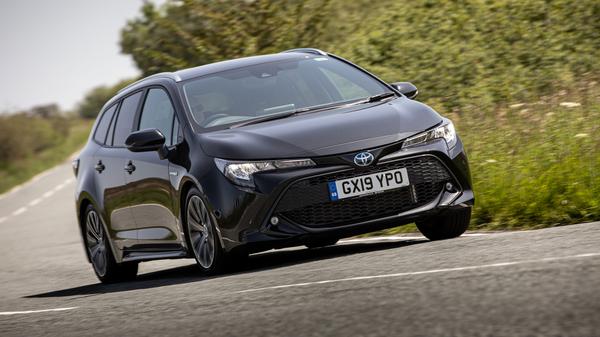 The Auto Trader expert verdict:
The Toyota Corolla Touring Sports (that's 'estate' to any normal person) has been designed with practicality and lifestyle usage in mind, and – like its hatchback sibling – it comes with a choice of two different hybrid systems for customers to choose from. It's a likeable, high-quality machine and, with its bigger boot and stretched wheelbase, it's the most practical version of Corolla. Read our long-term review to find out what the Toyota Corolla Touring Sports is actually like to live with!
Reasons to buy:
Large and functional boot
Good looks
Smooth driving manners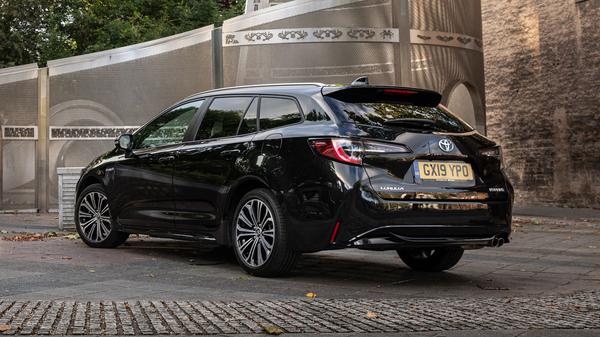 Running costs for a Toyota Corolla
The Touring Sports is as clean and green as any other
Toyota Corolla
, certainly in its two Hybrid guises. The emissions and combined fuel economy figures of the Touring Sports are commendably low, while the predicted residual values of the Corolla are considerably higher than the sector average. These factors combine to suggest that the total cost of ownership of a Corolla Hybrid over three years will be significantly less than that of quite a few key rivals, making it a tempting showroom proposition.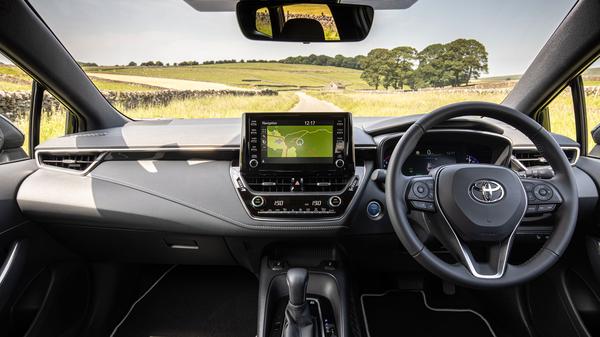 Reliability of a Toyota Corolla
In the Warranty Direct Reliability Index, Toyota is traditionally one of the strongest performers and the Corolla uses tried and tested mechanicals, which means it should be a highly dependable, trustworthy vehicle. Toyota took a fairly major dip in the JD Power 2019 Vehicle Dependability Study, where it's historically performed very well, but hopefully that's just a blip. The manufacturer's standard warranty stands at five years and 100,000 miles of cover, too, which is comfortably more generous than you get on most rivals.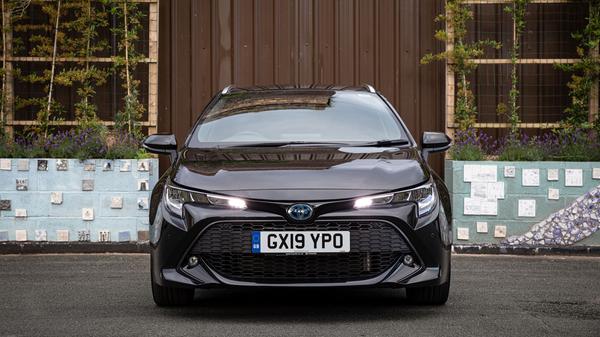 Safety for a Toyota Corolla
Toyota includes a wide array of electronic driver assist
safety
aids as standard on all models of the Corolla range. This includes a pre-collision warning system, adaptive cruise control that can automatically vary its speed to suit traffic conditions, traffic-sign recognition, lane-keeping assist technology and automatic main-beam lights. Rear parking sensors are also fitted to all models apart from the base-spec cars, while seven airbags dotted around the cabin will ensure occupants are protected in the event of a crash. The car scored the maximum five stars in crash tests by safety organisation Euro NCAP.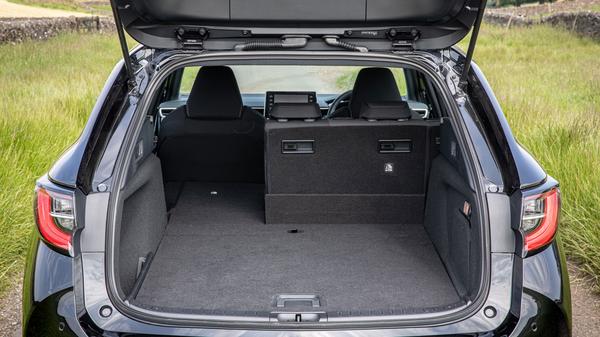 How comfortable is the Toyota Corolla
The arrangement of the Toyota Corolla Touring Sports' dashboard is entirely logical and highly intuitive as a result. The various switches and buttons are placed in just the right spots and most of them operate with a pleasingly solid tactility. The exceptions are the old-fashioned rocker switches for the front heated seats, which are mounted a long way forward underneath the overhanging centre stack of the dashboard, making them a bit hidden away. The infotainment system isn't the most user-friendly you'll encounter, either, and you don't even get
Apple CarPlay or Android Auto
capability to get around this, which is almost unforgiveable in today's market. However, the cabin still manages to feel like a hit overall thanks to the 7.0-inch digital instrument cluster (on higher-spec models), the appealingly clean design and the generally high standard of both the materials and the assembly. One final, slight drawback, though: the Touring Sports' rakish exterior styling hampers rear visibility, due to a small rear window flanked by thick pillars, and the limited glass area also means limited natural light in the back of the car. Toyota has stretched the wheelbase of the Touring Sports (and the saloon model) by 60mm compared with the hatchback, which is good for rear-seat legroom; this is a slightly more accommodating car for taller passengers than its sibling. The boot is also an excellent size on the Touring Sports, with 598 litres available on the 1.2 Turbo and 1.8 Hybrid models, and 581 litres for the 2.0 Hybrid. This rises to a maximum of 1,606 litres with just a single pull of handles in the boot area, but perhaps more impressive is the flat, wide loading floor that is presented with the Corolla's seats down. Indeed, Toyota deliberately made it able to take a bicycle with a 29-inch frame, as it expects Corolla buyers to be young families with outdoorsy-type hobbies. Further practical touches include an underfloor storage area in the boot - which is large enough to hide suitcases that class as carry-on baggage - and a reversible boot floor that features carpet on one side and a rubberised surface on the other, for those times you're carrying wet and/or sandy items. That's a useful touch. The Touring Sports is an impressively comfortable machine to travel in, its slightly longer wheelbase affording it – if anything – a smoother, more cosseting ride than the hatchback, already a very comfy car. This easy-going nature is helped by the fact that both wind- and tyre noise are really well suppressed. What's more, the car handles reasonably capably. There's plenty of grip to inspire confidence in the corners, and although there is some pronounced body lean to be felt, it's not severe enough to make the car feel unstable or unsettled. The Toyota also has good steering, which is both light and accurate, and which makes it easy to place the car on the road.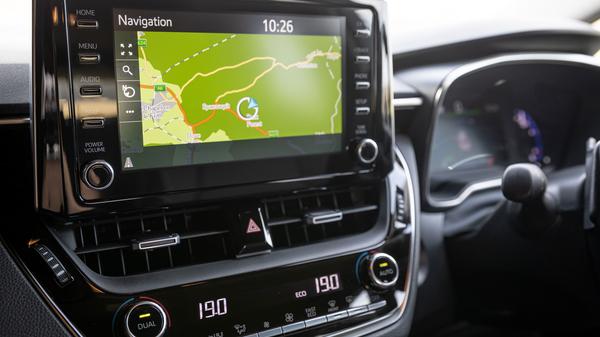 Features of the Toyota Corolla
Toyota's trim lines start with Icon and progress through Icon Tech, Design and Excel. Toyota expects Icon Tech to be the best-seller, with Excel and Design not too far behind. Every Corolla Touring Sports will therefore come with at least 16-inch alloy wheels, automatic LED headlights, dual-zone climate-control and a reversing camera, with the seven-inch digital instrument cluster and touchscreen, satellite-navigation-enabled infotainment added for the Icon Tech. That's enough equipment at a reasonable list price to suggest this deserves to be the most popular trim grade, as Design and Excel only add styling fripperies like larger alloy wheels, privacy glass and sports seats with part-leather trim.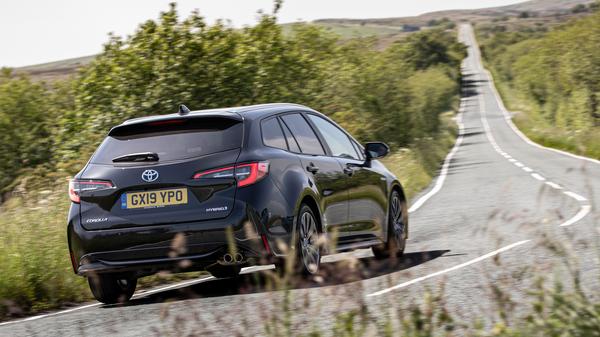 Power for a Toyota Corolla
Toyota offers the same three engines in the Corolla Touring Sports as it does in the hatchback. There's a 116 horsepower 1.2-litre Turbo with a six-speed manual gearbox, which we've not yet tried in the wagon, but the emphasis will be on
hybrid
power anyway. So, the 122 horsepower 1.8-litre Hybrid and 180 horsepower 2.0-litre Hybrid - both of which are attached to a continuously variable
automatic
(CVT) gearbox – are likely to be by far the most popular choices, especially as no
diesel
versions are offered. The Touring Sports isn't much heavier than its hatchback sibling, but it does still pay to look at the 2.0-litre Hybrid, as the 1.8 model feels a little sluggish for performance. Neither Hybrid model has totally eradicated the frustrations of operating a CVT gearbox, such as a barrage of noisy engine revs during heavy acceleration and moments of hesitance when asking for extra speed, but extra sound-deadening in the car's structure does make the Corolla quieter than other Toyota CVTs, and more likeable as a result.