Long Term Review
Living with a… Volvo XC40 hybrid (Month 4)
The hybrid Volvo XC40 that came for a week and stayed for three months has finally left us – how did it get on?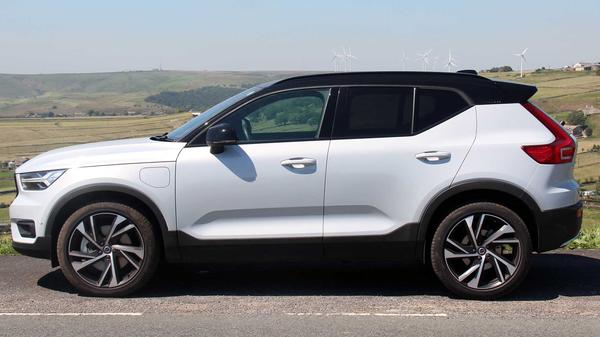 What is it?
Model: Volvo XC40
Version: Recharge Plug-in Hybrid T5
Spec level: R-Design Pro
Options fitted: 'Xenium' package with panoramic tilt/slide sunroof, 360-degree parking camera and Park Assist Pilot (£1,600), Intellisafe Pro with adaptive cruise control, Blind Spot Information System with Steer Assist and Cross Traffic Alert (£1,500), Convenience package with power/handsfree tailgate, Keyless Drive under-seat storage and puddle lights (£600), Winter Pack Plus with heated steering wheel and seats (£300), Harman Kardon speaker system (£550), smartphone integration (£300), spare
Cost as tested: £47,880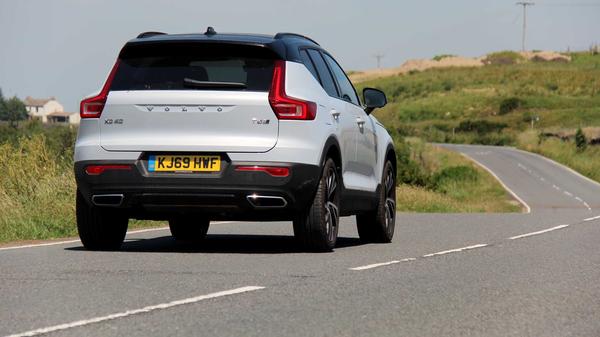 We like
Smart looks
Excellent touch-screen system
Stylish and practical interior
We don't like
Economy claims don't hold up on longer journeys
Expensive
Safety systems can be intrusive
Month 1
Mileage: 151
Fuel consumption: 50.4mpg This plug-in hybrid Volvo XC40 was supposed to be with me for a typical one-week press loan for an
Expert Review
. Thanks to
coronavirus
lockdown it looks like it'll be with me for rather longer, which at least provides opportunity for a more in-depth test and chance to see if it really is the 100mpg machine the official figures claim. Full disclosure, I'm not a massive hybrid fan. Nor am I especially keen on SUVs. Put it this way, the XC40 is going to have to work hard to win me over. Especially at nearly £50,000 as tested. Or, to put it another way, nearly double the price of an entry-level XC40. What's my beef with plug-in hybrids like this? In theory they offer the best of both worlds combination of electric power for shorter journeys, with the reassurance of a petrol engine for longer trips, free EV range-anxiety. I'm more inclined to thinking they're the worst of both though, given they're more expensive than regular internal combustion models, complicated, heavy and not necessarily that economical in the bigger picture. Sure, there are huge tax incentives and many people buy into the eco-friendly image. But I remain to be convinced. First impressions of the XC40 seemed to bear that out, longer pre-lockdown journeys showing a spectacular 99mpg on the trip computer for the first few miles. And then less than half that once the battery was gone and I was relying more on the 180 horsepower petrol engine for mixed town, country and motorway driving. Nothing special, given the extra money and complexity over a regular petrol-powered XC40 of equivalent trim, which would cost nearly £7,000 less to buy. Then the country went on lockdown and my journeys have suddenly been restricted to short-distance hunter-gatherer missions for the elusive bog-roll and pasta. By keeping it plugged in the shops are well within the 28-mile official pure electric range and in, all the journeys I've done since, I've hardly had the petrol engine fire up once. Maybe there is a point to these hybrid things after all… More generally the XC40 is an attractive machine, even to an SUV-sceptic such as myself. It's definitely more stylish than most of its type, not least the lumpy
Grandland X Hybrid4
I was driving recently. Between that and the Volvo it would be no contest in my eyes, despite the Vauxhall's extra power. I'll go into more detail in future updates but I like the tech too, the vertical touchscreen working really nicely and playing a big part in the interior's stylish, minimalist look. Could this be the hybrid SUV to finally win me over? I already realised we were living in unusual times. But that really would be a shocker!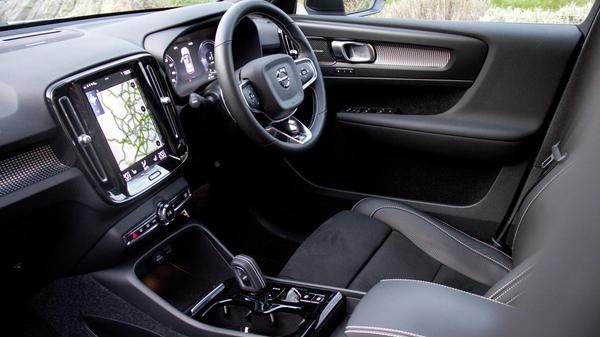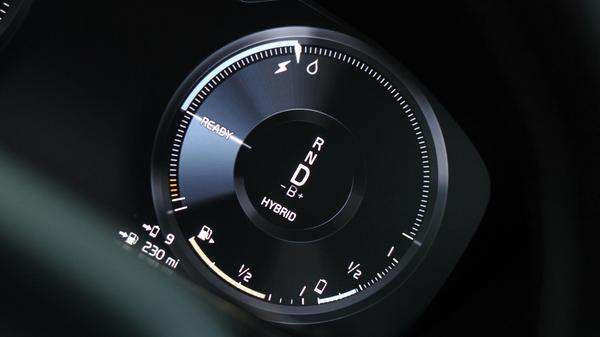 Month 2
Mileage: 360
Fuel consumption: 69.9mpg So, has lockdown life with a plug-in Volvo forced me to confront my opinions on hybrids? Through gritted teeth I'll have to admit that, at an end-user level, the XC40 Recharge T5 is doing exactly what it's supposed to and I'm reaping the benefits of having enough electric-only range to satisfy short local journeys. I haven't got a wallbox but even on a domestic socket it charges in a relatively short time (about three and a half hours) and that usually gives me an indicated 24 miles of range, which is plenty for my regular shopping run up the hill to Tesco for the basics and the fancy farm shop at the top for fruit, veg and treats from the deli counter. Peak hybrid Volvo owner behaviour, I realise, but I think getting into character is all part of running a long-termer! More generally the game I like playing in any plug-in hybrid is trying to drive as much as possible without waking the petrol engine, one the Volvo makes easy to play thanks to its neat 'rev counter' in the digital instrument binnacle. The threshold where the electric motor has to hand over to the three-cylinder petrol motor is represented by a constantly moving line on the dial, varying according to speed, throttle input, gradient and other factors. So long as you keep the needle under the line you're running on electric power alone and it's easy to modulate the accelerator to keep it there. In some hybrids maintaining electric-only progress means crawling away from the lights and generally driving like a granny. Thankfully the XC40 has plenty of power in electric mode for town driving and the petrol engine only wakes up in extremis. The chilled out driving style this encourages is actually rather pleasant too and I can even cruise up the steep hills in the area without firing up the internal combustion engine. And in the period since lockdown I can count the times the petrol engine has started on the fingers of one hand, the trip computer typically showing 99mpg on return from shopping trips and my overall average now lurking around 70mpg. Using the 'B' mode on the gearbox to regenerate on the way back down the hills helps, too. I know from experience, however, it would only take one longer journey for that to return to a more realistic high 40s and, once the battery is exhausted, the XC40 is just another petrol-powered SUV. I'm also aware that while purring round on electric power I'm carting about a temporarily redundant petrol engine and associated hardware, which always seems wasteful. A fully electric XC40 under the Recharge sub-brand is coming soon and the idea appeals, but it seems it'll cost another £10,000 more than even the already pricey hybrid. You'll have to do a lot of electric miles to claw that back, especially given the fuel prices I'm seeing at the petrol stations I currently have no need of visiting.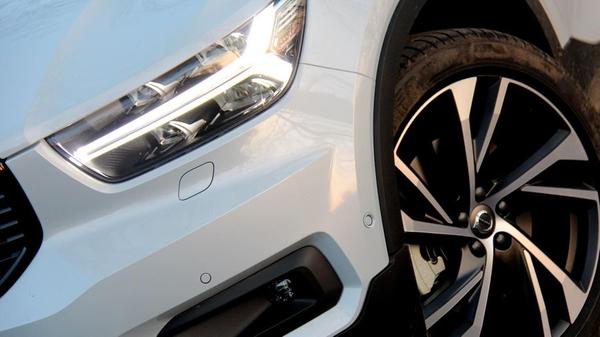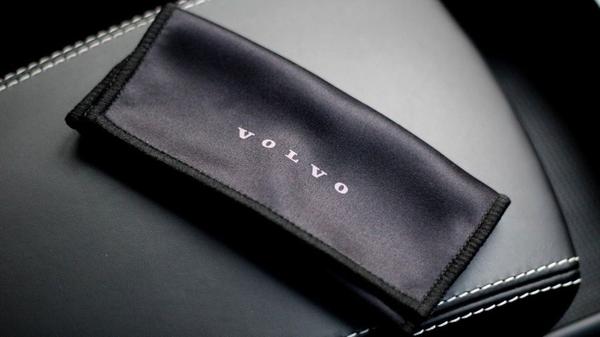 Month 3
Mileage: 1,015
Fuel consumption: 52.8mpg One benefit of shorter lockdown journeys has been the ability to run on electric power alone, to the extent where the overall trip computer average was knocking on 97mpg. With the rules easing and my driving horizons broadening how long would that last? My first longer journey was about 100 miles to meet up with my dad for a socially-distanced bike ride. Even with a quarter of that on electric power my mpg for the trip was down to the mid 40s, slashing my overall average to 73mpg in one outing. This was followed by a 450-mile motorway round trip for work resulting in mid 40s on the way down and – battery now exhausted – high 30s on the way back. Of course, the huge
tax incentives
for hybrids make a bigger difference to monthly running costs than the odd tank of fuel for a lot of people. But if I were buying an XC40 I'd either save cash on purchase costs with a purely internal combustion model or look to save on running expenses by going full electric. In happier news there's much I enjoy about this car, not least the sleek looks and fashionable image. I also like the minimalist Swedish design and, in particular, the slick interface with the touchscreen infotainment system. A
quick video on that here
but, given it controls nearly everything in the car, it's a good job it works so well. The XC40 is also impressively refined on a long-run, the better to enjoy the Harman Kardon stereo system – a £550 option in addition to the £300 Volvo cheekily charges for
CarPlay/Android
connectivity. Niggles? Well, the keyless boot opening more often than not leaves me waving my foot fruitlessly under the bumper with hands full of shopping, which likely cheers the queuing shoppers watching me but is somewhat embarrassing. Out on the road and now that I'm driving on a mix of electric and internal combustion power I'm noticing the sometimes inconsistent transition between regenerative braking via the electric motor and regular braking, to the extent it sometimes doesn't slow down as much as I was expecting and I suddenly have to slam on the anchors at the last minute. Every car has its quirks and you do adapt but it still catches me out sometimes. More seriously – and also braking related – I had a large piece of plastic trim fall out from under the dash and into the footwell, lodging itself behind the brake pedal. Thankfully I fished it out before it caused a serious problem but for a safety-conscious brand like Volvo that's a less than ideal occurrence.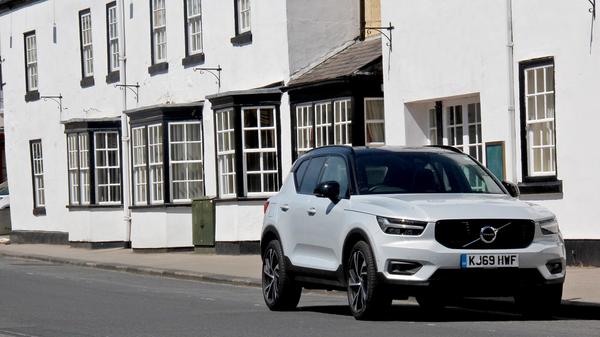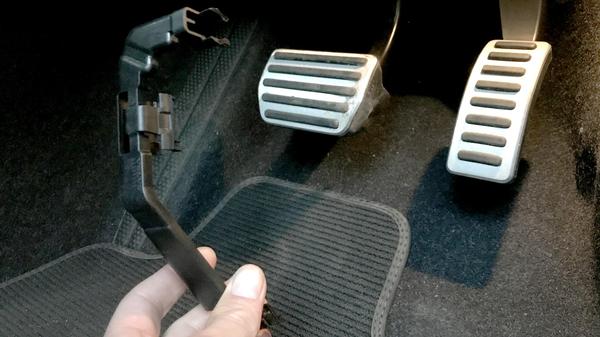 Month 4
Mileage: 1,925
Fuel consumption: 50.1mpg I guess I'll look back on this XC40 as my 'Covid car', given it ended up staying for the best part of three months and became my primary transport over lockdown. Which did at least play to its advantages, given most of my journeys were well within plug-in, electric-only range and it barely used a drop of fuel for the first couple of months. Was that enough to turn this hybrid sceptic into a believer though? And has life with an SUV finally turned me over to the prevailing automotive trend of our times? Not entirely. I've benefitted from being able to purr around on electric power only but charging it at home has been a bit of a faff and meant blocking in one of my neighbours while plugged in. We worked around it and relations haven't been too strained but I think they'll be glad to see the back of it. The neighbour on the other side has a plug-in he never actually plugs in, which, according to a number of surveys, is typical for a significant number of owners who bag the tax breaks but aren't so fussed about trying to match the triple-digit mpg claims. I wonder how long as a 'permanent' owner I'd have lasted before I'd have just ended up doing the same, given the limited real-world benefits in fuel consumption for all the faffing about with cables. And the SUV thing? Of its type the XC40 is one of the more stylish and I admire Volvo's current design language and the cool Swedish logic of its looks and operation. The interior is just as nice as the exterior, with a nice minimal style and a genuine premium feel. I also appreciated its refinement on the longer journeys as lockdown was relaxed, though it's not especially economical on the motorway. Less good? Like all vehicles of its type the height, high window line and lack of rear visibility mean you have to live on your cameras and sensors when parking. Which is fine but the Volvo's bleepers had a habit of crying wolf too often and let's just say 360-degree cameras don't always pick out bollards from directly above when they're the same colour as the ground they're embedded in. Grey plastic cladding might not be sexy but it at least saves you trips to the paint shop should you get caught out by that one. So I hear… In conclusion? If it had to be an SUV or crossover the XC40 would be a top contender for me. Just probably not the hybrid one.