Expert Review
Lamborghini Urus SUV (2018 - ) review
The Urus is a luxury SUV from Lamborghini that aims to combine Italian hypercar performance with a family-friendly, practical car. Its rivals include the Bentley Bentayga and the Porsche Cayenne Turbo.
The Auto Trader expert verdict:
The Urus succeeds in its goal combining the extravagance and performance of a Lamborghini with the practicality and comfort of a luxury SUV. And crucially, you can turn either character on or off with the flick of a switch. Some might be a bit disappointed by the relatively humdrum interior, and it won't do as well off-road as some of its rivals, but plenty of people will love the fact that this is a Lamborghini you can carry your kids and shopping in.
Reasons to buy:
Comfortable when you want it to be…
…and ludicrously fast at the flick of a switch
Sounds amazing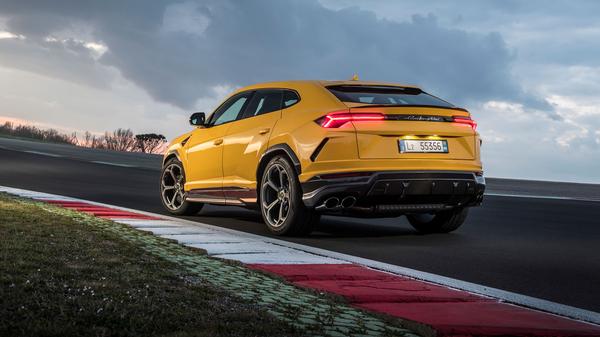 How good does it look?
Whatever you think of the
Urus'
styling, you can't accuse it of being subtle. Or conservative.
Lamborghini
is famous for its in-your-face designs and many of the feature you'll see on the
Huracan
or
Aventador
have been ported over onto the SUV, so it certainly looks Lamborghini-esque. Don't be surprised to see heads turn as you pass by. The Urus is not a small car – bigger than a Cayenne and about the same size as a
Bentley Bentayga
– and it tends to visually dominate the road. As standard, it rides on 21-inch alloy wheels and features LED headlights and rear lights, and twin dual exhausts at the back. Optional wheels go up to 23 inches in size. An off-road package is in the works too, which will have revised bumpers to give more clearance for the rough stuff.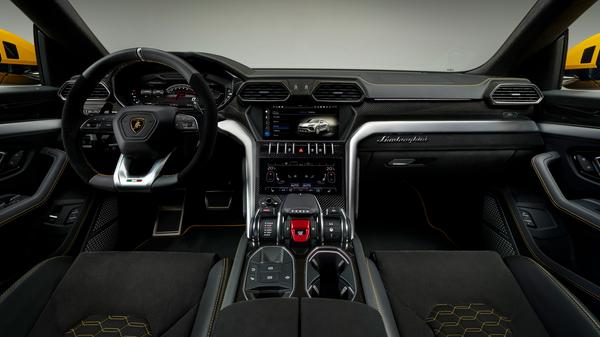 What's the interior like?
Compared to the extravagant exterior, the interior is relatively restrained, but there are still some suitably loud features. Most notably, gear selection, engine start/stop and mode adjustments are all done via a selection of levers and buttons on the centre console that look like they're lifted straight from a fighter jet. Elsewhere, much of the switchgear will be familiar to those that have been in recent
Audis
or
Volkswagens
. That's no bad thing in itself, but for north of £160,000 you might expect a bit more exclusivity. While build quality is very good, some of the materials, particularly around the screen on the dashboard, feel a bit cheap for this kind of money. The infotainment system is operated by a touchscreen. It looks good and works well, although we maintain that touchscreens are generally harder to use on the move than systems that rely on buttons and dials. Surprisingly, DAB radio is only an option, but the Urus does come with Apple CarPlay and Android Auto.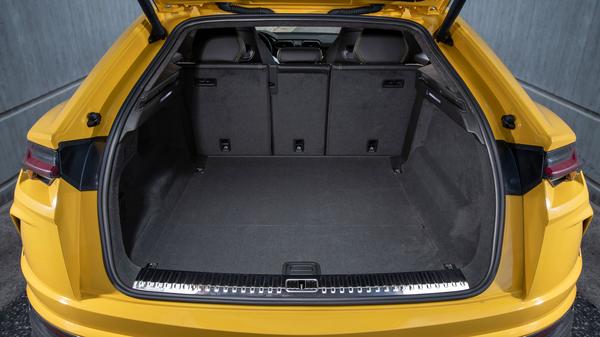 How practical is it?
Although the Urus is pretty large, it's quite an enclosed feeling inside, which on the plus side makes it feel more like the sportier Lamborghinis in the family. It's not cramped, but headroom in the back for those over six foot will start to get tight, and we wouldn't want to be in the middle seat for that long and visibility out the back isn't brilliant. You can opt for a four-seat configuration, which adds an extra armrest and storage area in the middle of the back seat, which we've yet to try. The
boot
has various optional accessories that attach to rails in the floor to stop stuff sliding around, which is a useful touch. In five-seat form it'll give you 616 litres of space, which should be enough for a pram or a couple of golf bags and is much more than the 430 litres offered in the Bentley Bentayga.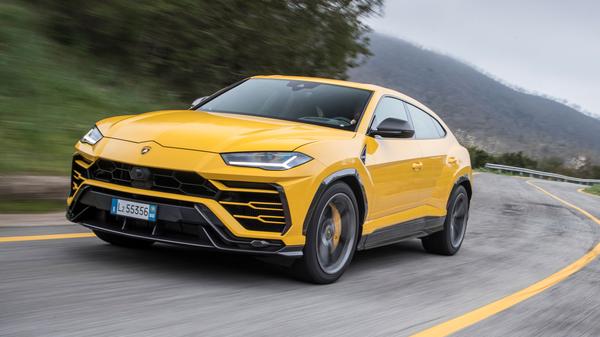 What's it like to drive?
The Urus' big challenge is to match the need for family-friendly comfort with the banshee insanity that Lamborghinis are renowned for. Thankfully, it does an excellent job. A mode selector in the centre console – called Anima (or Soul in Italian) – lets you flick between various different characters for your car. As standard, the car is in Strada (street) mode, and that gives you an impressively smooth and comfortable ride. It still feels taut and primed for action, but it'll massage away the worst that a B-road can throw at you. Move the Anima lever into Sport or Corsa (race) mode, and things stiffen up and drop down on the air suspension. We haven't had a chance to really throw the Urus around on a track, but based on our experience at a fairly rapid pace on the road, it's very composed and confident through the bends. The steering could use a little more feedback to the fingertips but it's well weighted and rewards the driver when you push on. The Urus will also cope with off-road terrain, albeit not to the extent of some of its rivals. Where the likes of the
Porsche Cayenne
and Bentayga, and indeed the
">Range Rover
, have some serious rock-clambering technologies, the Urus is more targeted at mud or gravel roads, and has Sabbia (sand) and Neve (snow) modes as well. It's easily capable enough to cope with claggy fields or farm tracks, and it'll do so at pace, but it's not a full-on off-roader.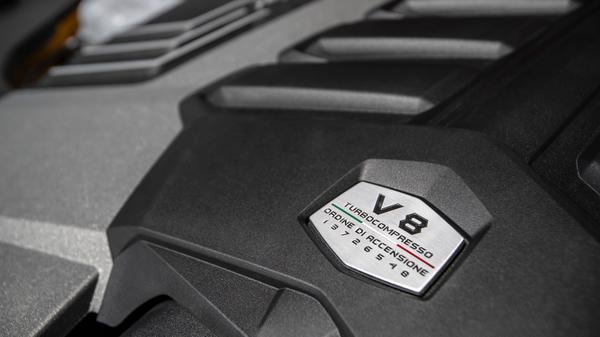 How powerful is it?
A Lamborghini isn't a Lamborghini without a serious engine, and the Urus boasts a 4.0-litre, twin-turbocharged V8 with 650 horsepower. In Strada mode, it's actually remarkably benign and easy to drive as an everyday car. But push the throttle a bit harder and it'll pile on acceleration that'll start to squeeze your lungs. The official 0-62mph time is 3.2 seconds, and it'll top our at 190mph. Switch to Sport or Corsa mode and the throttle response increases and the shifts from the eight-speed automatic gearbox become whipcrack fast, and at that point the Urus is a proper weapon. In real terms, it's not going to compare to a genuine hypercar, but with frantic reactions and an ear-splitting soundtrack, it's a pretty darn good impression of one.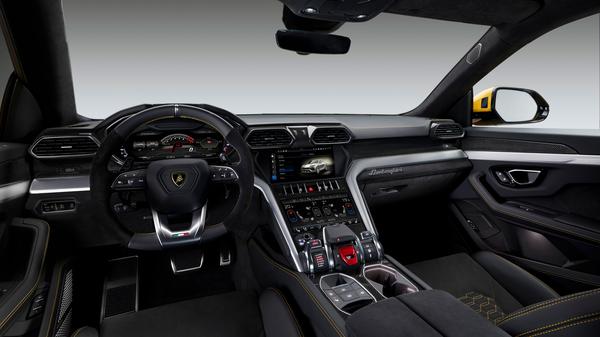 How much will it cost me?
When you start getting to the figures involved in buying a luxury SUV, you're probably not that fussed about a few quid here and there. The Urus starts at north of £160,000 and in that respect is similar to Bentley's Bentayga, although those are very different cars. The Bentley is much nicer inside, but not as much fun to drive around in.
Rolls-Royce's Cullinan
is another step up again, with a price tag almost £100,000 higher. But Porsche's Cayenne Turbo is considerably cheaper than all of these offerings, and while it's not quite as ballistically quick as the Urus, it's not too far away in terms of character and quality of performance. Fuel economy and CO2 emissions are, as you might expect, not brilliant, and you'll be very lucky to see 20mpg. But then it's the same story in the Bentayga and Cayenne too.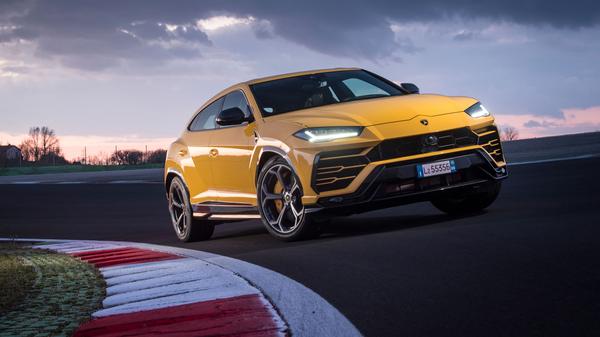 How reliable is it?
Lamborghini makes cars in such small numbers that it's hard to get data on reliability, and in any cars, the Urus is so new that much of what's gone before won't be relevant. With parts from
Porsche
, Audi and
Bentley
you might hope for a decent attention to detail, but none of those brands have a great reputation for reliability. It's impossible to give a definitive verdict this early in the Urus' life, and it may well prove to be a solid runner, but let's just say that we have concerns. Should anything go wrong, Lamborghini offers a standard three-year, unlimited mileage factory warranty, with the option to extend that to four or five years.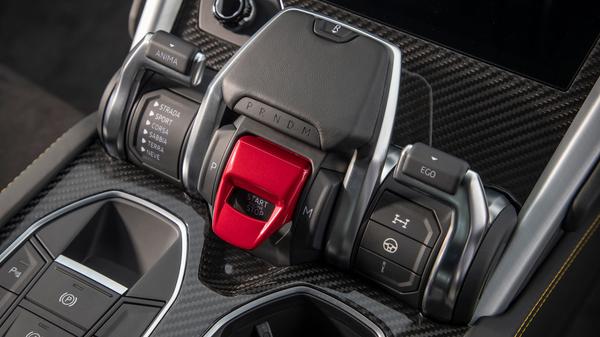 How safe is it?
The Urus is made in very small numbers, so it won't be crash tested by safety organisation Euro NCAP. However, as it takes in technology from its parent Volkswagen Group, it's available with most of the cutting edge safety technologies you'd expect. Isofix child seat mounting points are standard in the back, as are front and side airbags and automatic emergency braking. However, some features are optional, which is a bit of a shame when the car costs so much. These features include adaptive cruise control and a 360-degree camera system for easier manoeuvring, as well as a trailer coupling mode, nighty vision and a head-up display.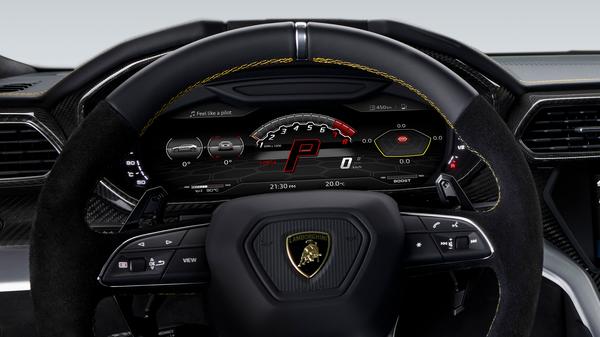 How much equipment do I get?
Plenty of features are available on the Urus, as befits a car at this end of the market, although quite a few are on the options list rather than included as standard. Keyless start, heated seats and front and rear parking sensors are all included. The seats and steering wheel can be clad in a range of leathers, suedes and Alcantara faux suede, and you can choose from a rainbow of colours for the stitching. The seats can be upgraded to chairs that will include heating, ventilation and a massage function. Other options include a panoramic sunroof and roof rails, rear seat screens and an upgraded Bang & Olufsen sound system, as well as a hands-free boot opening system, which raises the tailgate when you waggle your foot under the back of the car (handy if you're loaded with shopping).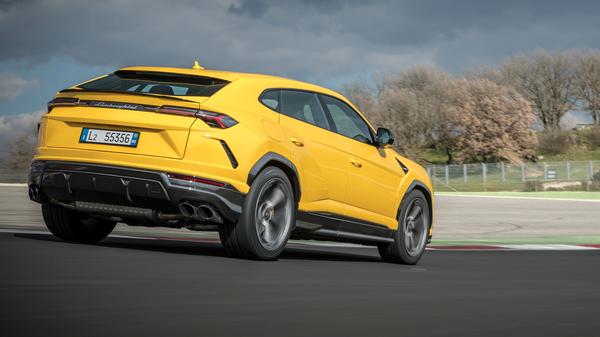 Why buy?
Because you want a Lamborghini that you can fit the whole
family
in, and you're happy to take a bit of a hit in terms of craftsmanship, a la Bentley, to get one of the fastest SUVs in the world. The Urus isn't as bonkers as the Italian brand's portfolio of hypercars, but for an SUV it's an absolute lunatic that still does a very passable impression of a family car. You'll be able to go to the shops and take the kids to school in it with no problems, but it still boasts performance to beat 99% of other cars on the road.