Expert Review
Mercedes-Benz CLS Coupe (2018 - ) review
The Mercedes-Benz CLS is about as stylish as a luxury saloon gets – in fact, that it gets away with being called a coupe in some quarters. But should you buy one? Find out with our expert review.
The Auto Trader expert verdict:
Want to drive a luxury saloon with an added dash of glamour? Then the Mercedes-Benz CLS could be for you. This four-door coupe offers dramatic looks and smart detailing on the outside, but inside you'll find seating for five, not to mention all the trappings you'd hope for in a luxury car. It goes head-to-head with the BMW 6 Series Gran Turismo and Audi A7 Sportback.
Reasons to buy:
Lots of standard equipment
Strong resale value
Impressive ride and performance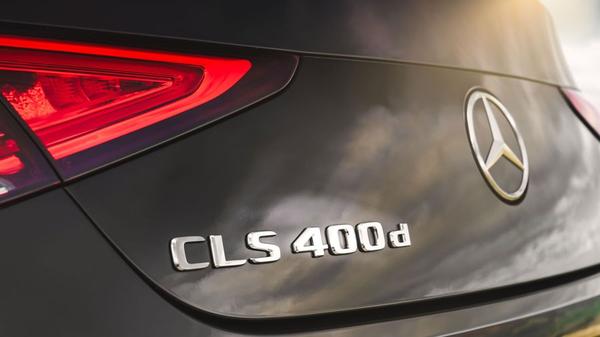 Running costs for a Mercedes-Benz CLS
This is a luxury car, so you'll need to expect to pay accordingly. But for the market it targets, the CLS looks like good value. The CLS 350d, which will likely be the biggest seller, is notably cheaper than the either the equivalent
Audi A7 Sportback
or the
BMW 6 Series GT
. Both of those cars have the edge over the Mercedes in terms of their service, maintenance and repair costs, but the CLS fights back with lower fuel costs. It also holds onto its value far better, and as a result, it'll cost you far less than either of these two biggest rivals throughout your ownership.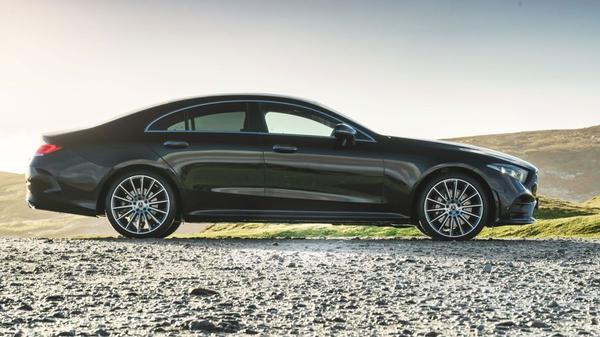 Reliability of a Mercedes-Benz CLS
The CLS is a new model, so no data yet exists for how
reliable
it is. Data from Warranty Direct doesn't paint a particularly rosy picture for Mercedes as a brand, with below-average reliability among other manufacturers, based on historic performance. The same goes for the 2019 Vehicle Dependability Study, conducted by JD Power, in which Mercedes fell below the industry average. However, on the plus side, it did beat Audi and BMW, its two biggest premium rivals.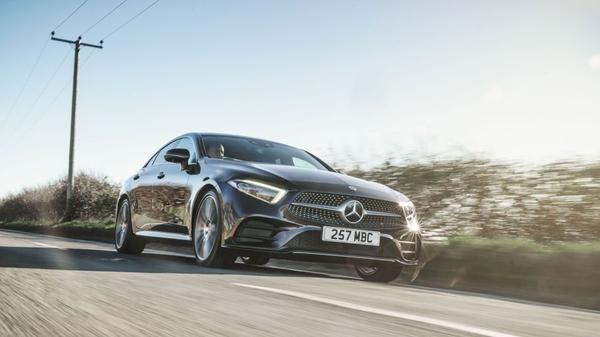 Safety for a Mercedes-Benz CLS
All versions of the CLS include seven airbags as standard, two Isofix child seat mounting points in the back, and automatic emergency braking, which will warn the driver of an impending accident and brake automatically if no action is taken. Lane keep assist is also included, which warns you if you're unintentionally drifting out of lane, and nudges the steering to bring you back. You can also add an option pack which gives you a whole bunch of driver assistance systems that pretty much drive the car for you in certain circumstances, and this comes as standard on the top-of-the-range AMG CLS 53.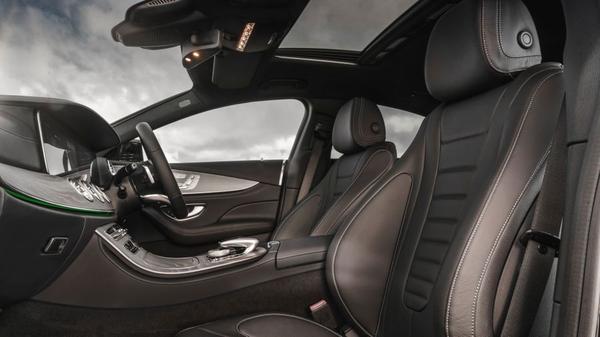 How comfortable is the Mercedes-Benz CLS
The interior of the CLS is generally excellent. The build quality is not quite as rock solid as
Audi's A7 Sportback
, with a few hard plastics dotted around if you look for them, but overall it's still very good. The design is funky and contemporary, and the configurable mood lighting that runs around the cabin and even in the air vents is a nice touch, with virtually all colours of the rainbow available. So, if you fancy driving through the night while bathed in hot pink light, you're in luck. The seats are very comfortable and adjust in all manner of ways, and while the infotainment system will require some time spent to understand everything it can do – and it can do a lot – we've found it straightforward to operate using a dial and touchpad between the front seats. The CLS is a large car, but the swooping roof line means limited rear headroom for taller adults, something that's not such an issue in its more capacious competitors. However, legroom is decent, and there are plenty of places to keep stuff around the cabin, with two good-size cupholders, sizable door pockets and a storage space under the central arm rest. And while the boot uses a conventional saloon-style boot lid, which means the space is not as accessible as in the hatchbacks of its rivals, it is at least impressively large. On its standard suspension, the CLS feels more or less as you'd expect a big Merc to feel. It's only really big bumps and potholes that'll cause the suspension any trouble, but on the rare occasion it does get caught out, you do feel quite a whack. The rest of the time, however, the ride is soft and cosseting, which means you stay comfy on most kinds of road as you waft along, and it's particularly good at soaking up the effects of pitted, rippled surfaces. Despite the softness, the body doesn't lollop around too much in bends, either, but the CLS still feels like a big, heavy car when it's changing direction. Even so, the steering has plenty of weight to give a feeling of solidity through the corners, and it all adds up to a very pleasant, comfortable and relaxing drive. We've also had a shot in a CLS fitted with the optional air suspension, and it's even better. The ride feels just as smooth but vertical movements are more tightly controlled, and the reduced body lean it gives you in corners makes the handling a bit tidier. However, we're not sure the air suspension is sufficiently superior to justify the vast amount extra you'll have to pay for it. For most buyers, we reckon the standard suspension will be more than good enough. Whichever suspension setup you plump for, though, the CLS delivers a more polished dynamic experience than an equivalently specced Audi A7, and one that's at least on a par with the BMW 6 Series GT.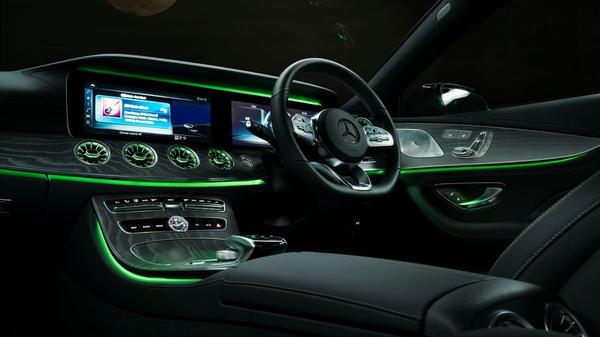 Features of the Mercedes-Benz CLS
You get an impressive array of features included with the standard AMG Line version, including electric seats, leather upholstery, keyless entry and engine start/stop via a button on the dash, and a digital dashboard in place of traditional, analogue dials. On the outside, the AMG Line comes with 19-inch alloy wheels, a sporty-looking bodykit and, impressively,
Mercedes'
Multibeam lighting system. This uses an array of LEDs in each headlight to enable you to have high beam on at night, while sensors track oncoming cars and put them in shadow to avoid dazzling them. Upgrade to the Premium Plus, and you get a sunroof and a 360-degree parking camera that gives you a handy bird's-eye view of the car's surroundings. There's an upgraded Burmester sound system too. The optional Comfort package, meanwhile, adds the air suspension system, and even an interior fragrance dispenser. Mmm. The top-of-the range CLS is the AMG 53 which, in addition to its more potent engine, gets four-wheel drive as standard, as well as beefier brakes and a smattering of cosmetic upgrades.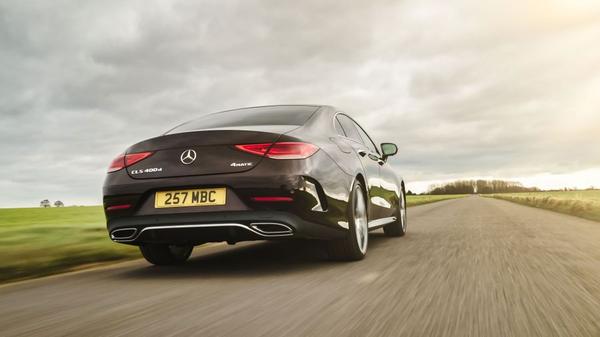 Power for a Mercedes-Benz CLS
The best-selling version of the CLS is likely to be the
diesel
-powered 350d, which has a not-inconsiderable 286 horsepower. It's a strong, effortless engine that makes for easy progress, and the nine-speed automatic gearbox, which is found across the CLS range, is seamless in its shifting. If you want more grunt, then a more powerful version of the same engine, called the 400d, will give you 340 horsepower, which is enough for even more rapid propulsion. For most people, the 350d will be more than enough as it never feels underpowered, but if you've a hankering for extra brawn, then the 400d is impressive. Importantly for a car like this, both of the 3.0-litre V6 units are quiet and silky smooth. The mainstream petrol options include a 299 horsepower four-cylinder 2.0-litre in the CLS 350, and a 367 horsepower 3.0-litre V6 in the CLS 450. We haven't had the chance to try either of those yet. We have, however, tried the fire-breather of the range, the CLS 53, which comes courtesy of Mercedes' tuning department, AMG. It houses a 3.0-litre, six-cylinder unit under the bonnet, producing 435 horsepower, and that power means serious performance. While it's undeniably quick, it doesn't have the brutal, savage delivery you might expect if you've tried other AMG products. Both the CLS 53 and the CLS 450 feature something called EQ Boost, which is a small electric motor that adds 22 extra horsepower for short periods. It doesn't make the CLS a full hybrid car, but gives you an instant shove of grunt when you put your foot down.