Expert Review
Hyundai Kona SUV (2017 - 2021) review
Stylishly put together inside and out, the Hyundai Kona is a strong player in the competitive compact SUV market and well worth adding to your shortlist, hybrid and electric options increasing choice further
The Auto Trader expert verdict:
The Kona is not a spectacular car to drive, but it feels light and easy around town and secure and stable on the motorway. Although it's a compact car, it still manages to feel airy with enough space for four to travel in comfort. With petrol, hybrid and full-electric power options, plenty of equipment and an extensive warranty, you're running out of excuses not to buy a Kona.
Reasons to buy:
Choice of petrol, hybrid or electric power
Plenty of equipment
Great warranty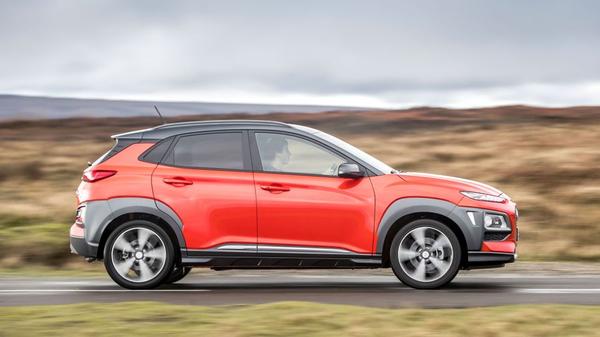 Running costs for a Hyundai Kona
Exactly how much you'll have to spend on your Kona will depend on whether you go for petrol, hybrid or electric power, and which trim level you opt for. Broadly speaking though, the Kona is competitively priced against its rivals, which are plentiful and include the Nissan Juke, Renault Captur, Seat Arona and plenty more. It's not spectacularly cheap, and doesn't have amazing resale value, but it doesn't disgrace itself either. Basically, it sits in the middle of the competition when it comes to cost. The hybrid version does, however, look good value against the equivalent Toyota C-HR Hybrid, though expect increased competition as more manufacturers offer hybrid versions of their popular SUVs and crossovers. All cars of this type attract considerable tax incentives for company drivers, which is worth factoring into your monthly costs if Benefit In Kind is a factor. There's a pure EV version too – the Kona Electric – attracting a government grant to offset the higher purchase price. With demand for the electric version far outstripping supply, it'll likely hold onto its value well too.
Expert rating: 4/5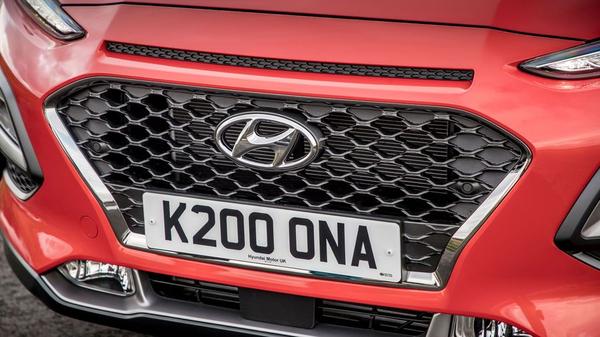 Reliability of a Hyundai Kona
The Kona is far too new for any meaningful reliability data but, as a brand, Hyundai is sitting pretty towards the top of the manufacturer standings for both Warranty Direct's Reliability Index and JD Power's most recent Vehicle Dependability Study. Hyundai offers one of the best warranties in the business, which is transferable. This is a great selling point if you wish to sell the car on before the warranty expires. The Kona is covered for an unlimited number of miles over five years, which makes the three-year/60,000-mile warranty offered by most European manufactures look positively stingy. That said, we don't expect many people to cover huge mileages in their Konas, so if that's you, and you're looking for ultimate peace of mind, you might want to consider the Kia Stonic, which comes with a seven-year/100,000-mile warranty.
Expert rating: 5/5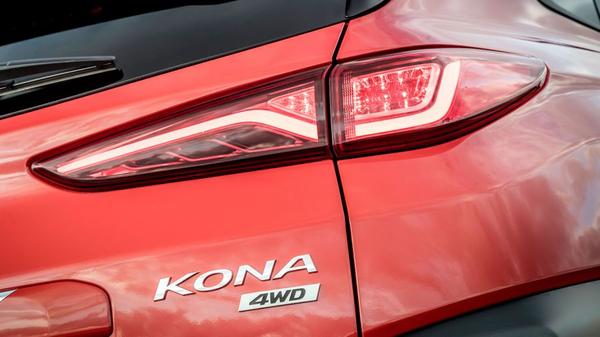 Safety for a Hyundai Kona
The Kona comes with a decent amount of standard safety equipment, including plenty of airbags, lane-keep assist, hill-hold and hill-descent control, and driver fatigue monitoring. The Premium SE model also gets blind-spot monitoring and rear cross-traffic alert, while the Premium GT adds automatic emergency braking with pedestrian recognition, which will automatically attempt to bring the car to a stop if it senses a collision is imminent. This is available as a cost option 'SmartSense Safety Pack' on models where it's not standard so you can at least add it in if you want it. If you live in a rural area and feel additional traction will come in handy, you can get a four-wheel drive Kona, but it's only available with top of the range trim. This means it's very expensive, and for this kind of money there are countless better 4X4 SUVs.
Expert rating: 4/5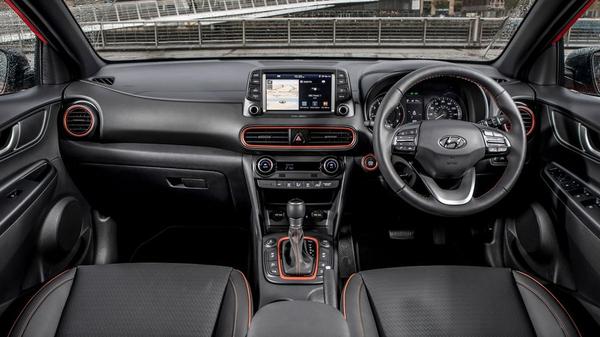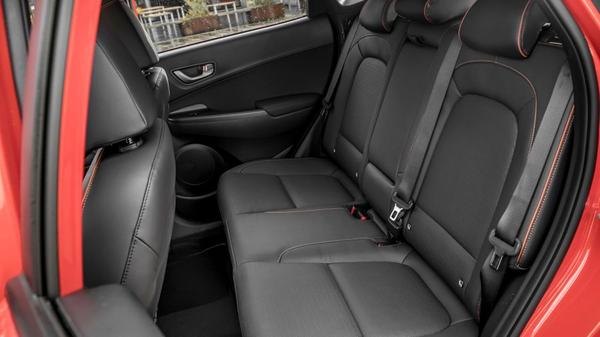 How comfortable is the Hyundai Kona
If you're expecting the lofty driving position you find in many SUVs, you'll be disappointed. It's better to think of the Kona as an elevated version of the i20 hatchback. There's a good range of seat adjustment, and the steering wheel adjusts both up-and-down and in-and-out, but the driving position is still spoiled slightly by the fact that the pedals are heavily offset to the right of centre. On the road the ride can be slightly unsettled at times as the rear end can jitter abut a bit, but it's not too uncomfortable or noisy over most lumps and bumps. At motorway speeds, the Kona feels securely planted, but you will notice quite a bit of wind-noise. The majority of owners will be happy with the light and easy steering, which will help when zipping in and out of traffic with minimal effort. It does feel rather slow to respond, though, and there's also an artificial feel that doesn't inspire much confidence when you're going a bit faster. Like most cars in this class, shoulder-room is a bit on the snug side, but other than that, the Kona provides a decent amount of space for four, even five at a push. Although knee-room can get a wee bit tight in the rear if you get stuck behind a particularly tall driver, an almost flat floor and elevated seating means you won't need to sit with your legs crossed. The bad news is the boot is a bit on the small side, which will be a limitation for those with smaller children and need to carry buggies and associated clobber.
Expert rating: 4/5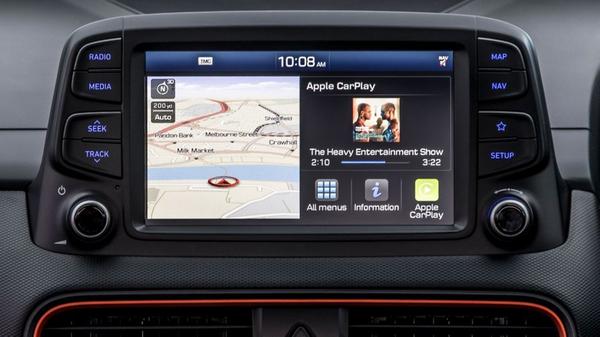 Features of the Hyundai Kona
All but the most basic version of the Kona come with some manner of infotainment touch-screen in the middle of the dashboard for audio, navigation (where fitted) and controlling your phone via Bluetooth. The more you spend the more tech, convenience and luxury features you get, up to and including features like a head-up display projecting essential info like speed and navigation directly into your line of sight on the windscreen. All Konas come with air-conditioning, electric windows, powered mirrors, cruise control (with speed limiter function), Bluetooth and DAB. You need the next model up for CarPlay and Android connectivity to use your phone apps and the central touch-screen to view and control them, rear parking sensors and a rear-view camera to help parking. Fancier models get progressively bigger wheels, which you may want to consider given ride comfort can suffer as a result. A yet bigger screen and various convenience functions may sweeten the pill though. It's worth noting Hybrid and electric versions of the Kona are only available in the flasher trim levels.
Expert rating: 5/5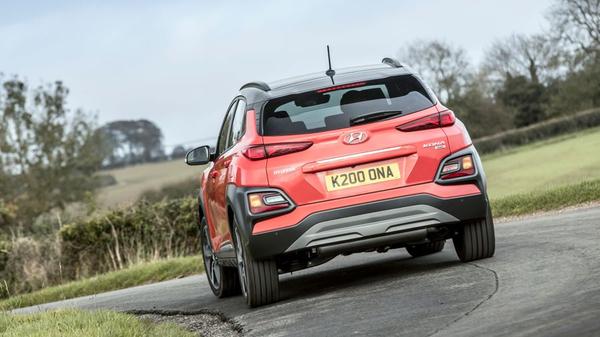 Power for a Hyundai Kona
Although we wouldn't dismiss the 1.6-litre, all-wheel drive Kona, you'll be in a pretty exclusive club if you decide to buy one. You'll cut out the hassle of changing gears manually, and the seven-speed automatic gearbox changes gear smoothly, but surprisingly, for such a powerful engine (177 horsepower), it feels quite unresponsive at lower speeds. The 1.0-litre is not perfect either, but its performance feels more in keeping with its size. It pulls pretty well away from the mark and it's reasonably flexible, but it doesn't like to be revved hard. Although you'll probably quickly get used to it, the clutch pedal does feel quite mushy, and the six-speed gearshift is a bit notchy, but both are light, so it's not something that's going to bother you too much when driving in heavy traffic. We've been impressed with the Hybrid model, which combines a 1.6-litre petrol engine with an electric motor. The latter gives instant pulling power and means it feels pleasingly sprightly to drive, with the added bonus of being able to run on pure electric power when charged. Clever power management software can read the road ahead and optimise charging and discharging of the battery to maximise fuel economy. However, this only works if you have a route set in the sat-nav. See here for our standalone review on the Kona Electric. Two 1.6 diesels were available when the Kona launched, but they were discontinued in 2019.
Expert rating: 2/5