Expert Review
Vauxhall Insignia Grand Sport hatchback (2017 - ) review
The traditional family car may be suffering due to the popularity of the SUV, but there's still plenty to recommend the Vauxhall Insignia. Find out why right here.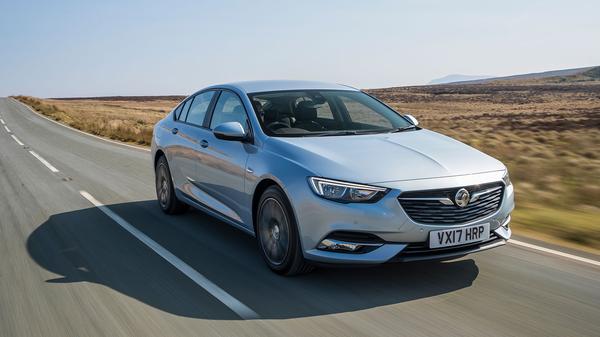 The Auto Trader expert verdict:
The Vauxhall Insignia is a large family car that goes toe-to-toe with traditional family favourites like the Ford Mondeo and Volkswagen Passat. It sets itself apart with sleek styling, a high-quality interior, lots of space, lots of kit and an affordable pricetag. Most people might prefer an SUV as their family car these days, but the Insignia still has plenty going for it.
Reasons to buy:
Immense interior space
Lots of standard kit even on entry-level cars
Impressive ride quality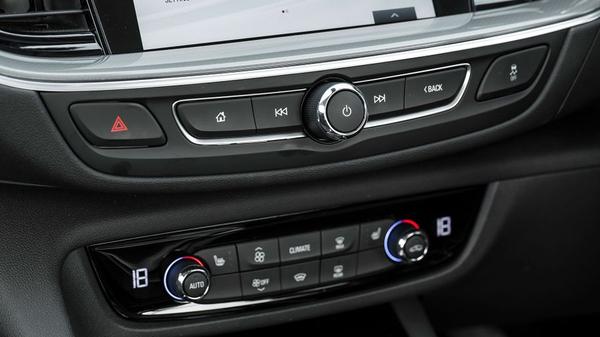 Running costs for a Vauxhall Insignia
The
Insignia's
official list prices are impressively low, which is good news for everyone, but private buyers will need to be aware that resale values aren't all that strong, which will put a dent in your long-term running costs and could nullify the Insignia's price advantage. That said, the Insignia remains one of the most compelling business propositions currently available in the UK. The leasing rates are very low, and so are the CO2 emissions, which means low tax bills for company car drivers. Furthermore, everyone will be happy with the correspondingly impressive fuel returns and the low price of servicing, and the relatively low price of repairs, which brings low insurance premiums.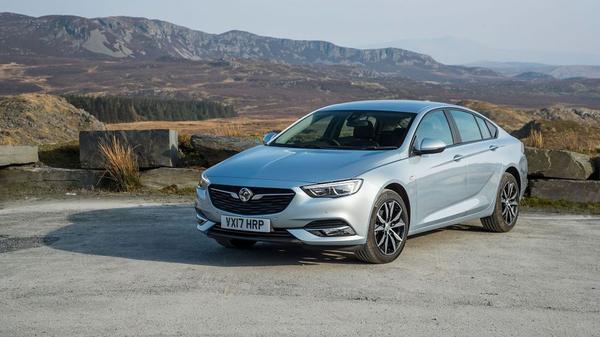 Reliability of a Vauxhall Insignia
According to the Warranty Direct Reliability Index, Vauxhall sits slap-bang in the middle of the table of manufacturer rankings, and in the 2019 JD Power UK Vehicle Dependability Study, the brand placed sixth out of 24 manufacturers. So, the signs are positive that drivers of the Insignia are unlikely to face too many problems. The three-year/60,000-mile warranty cover you get is pretty common, but some rival manufacturers are a lot more generous, including Hyundai, who offer a five-year/100,000-mile coverage, and Kia who provide a seven-year/100,000-mile warranty.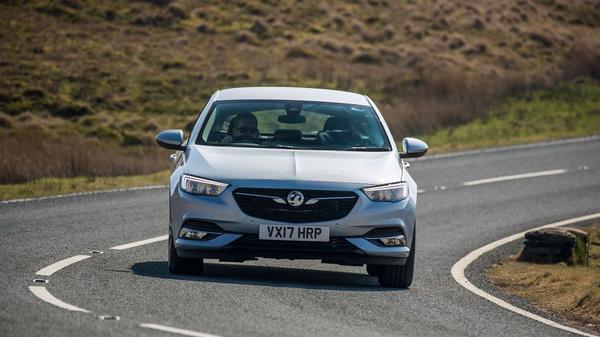 Safety for a Vauxhall Insignia
The latest Insignia comes with plenty of the latest safety kit, including autonomous emergency braking, which will automatically stop the car if it detects a potential collision you fail to take account of. This system works at speeds under 25mph, which is arguably where it is most needed to help avoid contact with cyclists or pedestrians. There's also a system that will alert you if you are getting too close to the car in front, and lane-departure assistance, which will help keep you in lane if you inadvertently pull out without indicating. Mandatory features like a tyre-pressure warning system and electronic stability control are complemented by an arsenal of six airbags.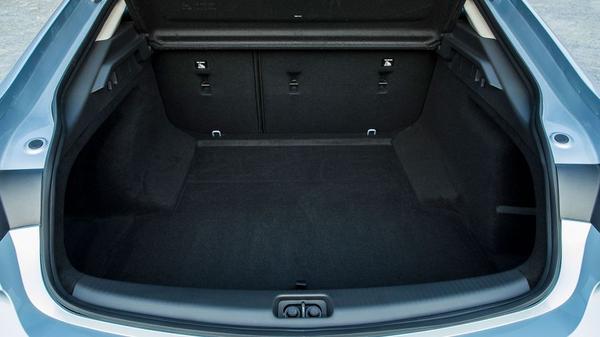 How comfortable is the Vauxhall Insignia
The general appearance of the Insignia's dash is highly appealing, with pleasant materials, a neat mix of virtual and hard instruments – there's even an old-style voltmeter included – and a touch-screen infotainment system that's fast to react, and displays crystal-clear graphics. There's also a little steadying platform for your left hand just below the screen, to help you hit the relevant icons more reliably when you're on the move. The Insignia's front seats provide superb support to the spine and shoulders, while the elevated central arm rest and low-slung position of the chairs help you feel like you are sitting in - rather than on - the seats. The amount of steering adjustment on offer is huge, so you should have no problem finding a comfortable driving position, but the wheel does need a good tug to move. Your visibility could be a little clearer, too. The rear screen is shallow, which doesn't help when reversing, and the swooping windscreen pillars and big door mirrors can occasionally block your view across the cabin when pulling out of junctions. With vast amounts of leg-, elbow- and headroom, the Insignia can be used to carry three adults in relative comfort, certainly in a lot more comfort than in many other so-called family cars where space is so tight that you might as well not even bother having a middle-rear seat belt. The 490-litre boot is very generous, and with a wide opening hatch lid, you can literally just throw everything in without having to resort to military-style precision packing. If you want to keep your mountain bike safe from the slippery fingered brigade, simply tossing the rear seat backs down and removing the rear parcel shelf will free up sufficient space to accommodate your beloved bike. The ride on most models is impressively comfortable. It'll soak up most of a battered urban surface, and when you get it up motorway speed, the Insignia feels as settled as an oil tanker on a millpond. The nose of the car can be a tiny bit reticent when asked to change direction – especially with the weight of a diesel engine under the bonnet – but overall there's plenty of grip, solid control over body roll and the steering that transmits decent levels of information as to what the front wheels are getting up to. Things are sharper in the top-of-the-range GSi model, which is a little bit tauter and more responsive. For all other models, we'd stick with the basic front-wheel-drive cars with standard suspension, as adding expensive optional items like four-wheel-drive, bigger alloy wheels and adaptive suspension simply makes things worse not better. It's the same with road noise, as the bigger alloys with lower profile tyres tend to generate more roar. On all versions, though, the Insignia's slippery shape means wind noise is well isolated.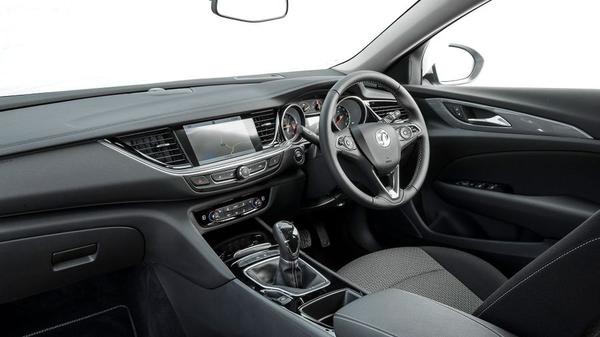 Features of the Vauxhall Insignia
The Insignia range starts with Design trim and runs up through Design Nav, SRi, SRi VX-Line Nav, Tech Line Nav and Elite Nav trim, topping out with the GSI Nav. Obviously, you don't need the deductive powers of Sherlock Holmes to guess which feature the Nav trims add. All cars come with air-conditioning, cruise control, keyless entry and start, an infotainment touchscreen, Apple CarPlay/Android Auto and automatic headlights. Moving up to SRi trim adds a rear spoiler, tinted rear windows, front foglights, all-round parking sensors, climate control and automatic wipers, while SRi Nav adds sports seats and some extra interior lighting. Elite Nav includes leather seats and LED matrix headlights, while the GSi comes with a Bose premium sound system and a special sports steering wheel. Perhaps the pick of the options list is a head-up display (standard on the GSi), which projects information regarding speed, traffic signs, and navigation direction onto the windscreen. The Tech Line Nav version, meanwhile, is a mid-level specification aimed a fleet customers that groups together all of the kit important to that market.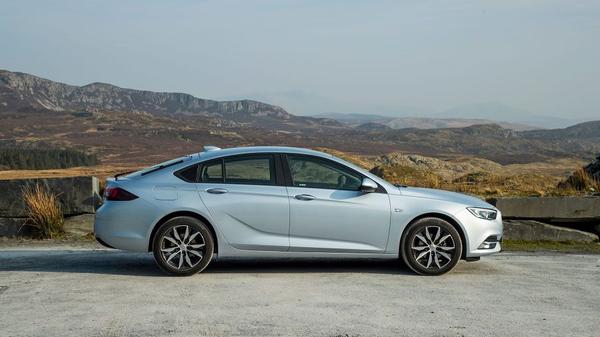 Power for a Vauxhall Insignia
The 136 horsepower 1.6-litre diesel engine is likely to be the biggest seller because of its excellent economy and lowly CO2 emissions, and we happen to think it's the best choice. First gear is quite short, meaning you're snatching second pretty much straight away, but once you do, it doesn't take long for the engine find its generous mid-range grunt, allowing you to roll along happily and briskly enough. We've not tried the 110-horsepower version of this engine, or either of the 2.0-litre diesels giving 170- or 210 horsepower. Two 1.5-litre turbo petrol engines are available with either 140- or 165 horsepower, and we've tried the latter. It's very smooth and flexible, giving it a civilised character, even if it doesn't feel as punchy or as quick as its power output suggests, and you'll notice a bit of stutter as you step on or release the accelerator pedal. Although not as slick as the manual gearbox found in a Ford Mondeo, the manual changes are pretty good, and an eight-speed automatic is also available. It's not particularly rapid when it comes to cog-swapping, but it is extremely smooth, so it's sure to be a hit with those who regularly endure congested traffic conditions.