Expert Review
Honda Civic Hatchback (2016 - 2019) review
The Honda Civic has always been a strong player in the hatchback sector and, even against some very strong competition, the latest model is an attractive choice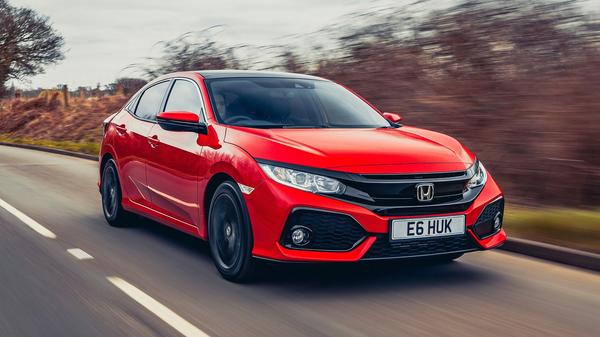 Words by: Ivan Aistrop

Additional words by: Auto Trader
Last updated on 4 February 2020 | 0 min read
The Auto Trader expert verdict:
Under the wild styling the Honda Civic is as sensible, comfortable and practical as it's always been and a real contender in the family hatchback class, which is no small boast given the quality of the opposition. Honda's reputation for reliability is backed up by excellent safety, it drives nicely and, though it's not the poshest in its class, it's a distinctive choice.
Reasons to buy:
Enjoyable and comfortable to drive
The petrol engines on offer are cracking
Should prove to be faultlessly reliable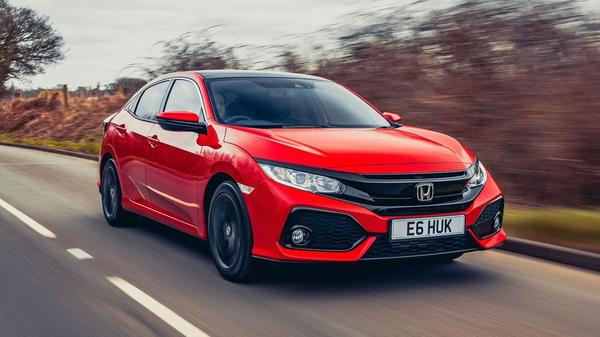 Running costs for a Honda Civic
Prices for the Civic are competitive without being particularly cheap, so it feels like good – if not exceptional – value for money. Likewise, resale values will be solid for the class. Against rivals it's likely to hold its value well and keep overall running costs competitive, though the new Golf's focus on hybridisation will likely put scrutiny on others in the class on this score. In the meantime company drivers and those for whom CO2 figures have significant tax implications will be well-served by the diesel version's sub-100g/km emissions but the smaller petrol engine is pretty good on this score too and on this engine there's no tax penalty for choosing the automatic either.
Expert rating: 3/5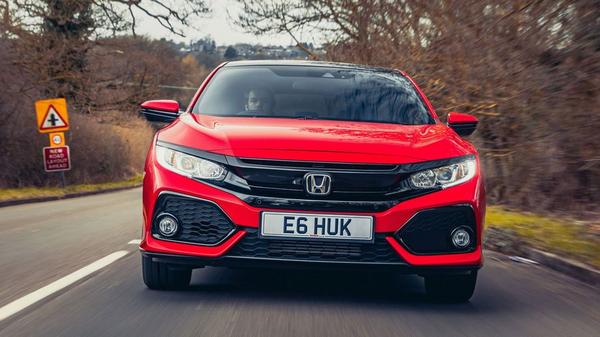 Reliability of a Honda Civic
Honda has a very decent reputation for reliability, although it's not been quite as spectacular in the last couple of years. As a brand it fares well in Warranty Direct's Reliability Index, and the Civic achieves a super-impressive score as an individual model. However, the JD Power Vehicle Dependability Study has been much less impressive for Honda in recent years and, as a brand, it now sits below Peugeot, Nissan, Vauxhall and Ford in the manufacturer rankings. It's also mid-table in its class in the same study, though beats German rivals like the Audi A3 and Volkswagen Golf.
Expert rating: 4/5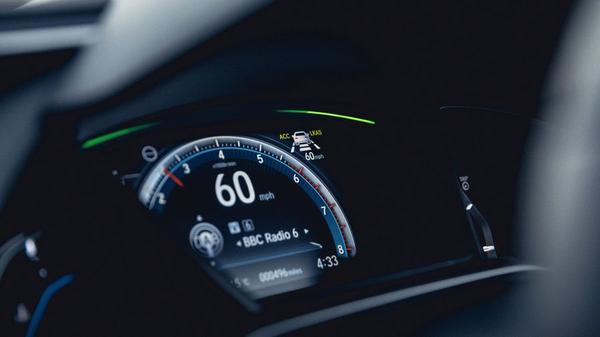 Safety for a Honda Civic
Honda's standard safety equipment is generous and includes automated emergency braking, alerts and steering interventions if you drift out of your lane, cameras that read signs and automatically adjust the cruise control to suit and radar control for the same to maintain a gap to the car in front even if it changes speed. On cars with the automatic gearbox this is more sophisticated still and capable of bringing you to a safe halt in stop-start traffic, a gentle tap on the accelerator when the car in front pulls away enough to re-engage the system. Alerts for traffic crossing behind you when reversing out of parking spaces is included on fancier trim levels and welcome given the poor rear visibility.
Expert rating: 4/5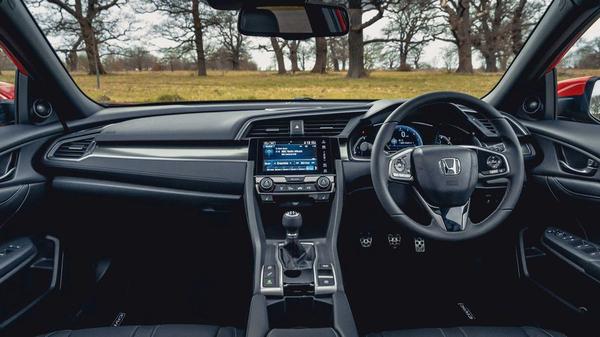 How comfortable is the Honda Civic
The suspension does a great job of shielding you from the effects of a bumpy surface, so the ride always remains comfortable, and because you're well isolated from exterior noises, the Civic is also a fairly quiet and serene way to travel. It also has the capacity to excite when given the opportunity, too, because the car handles with real deftness and precision. The pedals are responsive, the gearshift has a slick action, and it all adds up to a car that feels impressively stable and secure in all driving situations. It's also a lot more comfortable inside than older Civics, thanks in part to an improved driving position with plenty of adjustment to help you refine it further. In contrast to the wild exterior styling it's also pleasingly simple and logical inside too, though the touchscreen interface is a bit dated. For those in the back there's plenty of legroom but the roof is a little low for taller passengers. The boot is generous but, unfortunately, the clever, cinema style 'Magic Seat' system hasn't been carried over from the old model so it's less adaptable than before.
Expert rating: 4/5
Features of the Honda Civic
We'd avoid the most basic trim as it doesn't have essential items like alloy wheels, air-conditioning, a rear wiper, or a Bluetooth phone connection. The next level up is better and includes DAB, USB ports and parking sensors but, if you can stretch to it, go one step further up the range for leather, touchscreen infotainment (with navigation and Apple CarPlay/Android Auto connectivity) and a parking camera. There are fancier trims beyond that and various option packs to jazz the looks up further if that's your wish but this mid-level has the kit you really need without costing you too much.
Expert rating: 4/5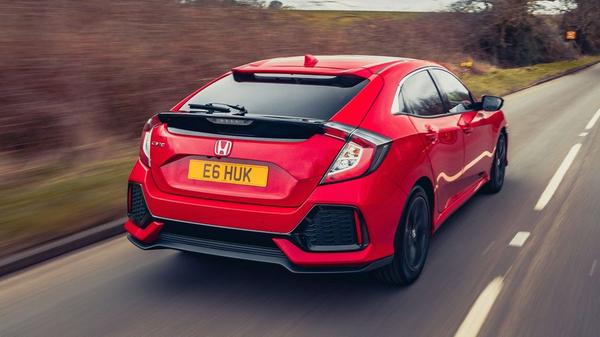 Power for a Honda Civic
Honda's engines have a great reputation and the Civic's continue that tradition. Even the entry-level three-cylinder petrol is smooth and refined even when you use all the revs to extract its impressively eager performance. The more powerful 1.5-litre option is more of the same, with a significant burst of extra speed but it's only available on the most expensive trim level so comes at a significant extra cost. There is a diesel option too and it's good for emissions and economy. The power comes easily if not all that quickly, so it's a flexible – if not flabbergasting – performer. That said, it sounds rather loud and clattery compared with the petrols.
Expert rating: 4/5