News
Coming soon: Mercedes-AMG A 45 and CLA 45
Mercedes-Benz's tuning arm reveals two new hardcore small cars with up to 421 horsepower, to take on Audi's RS 3.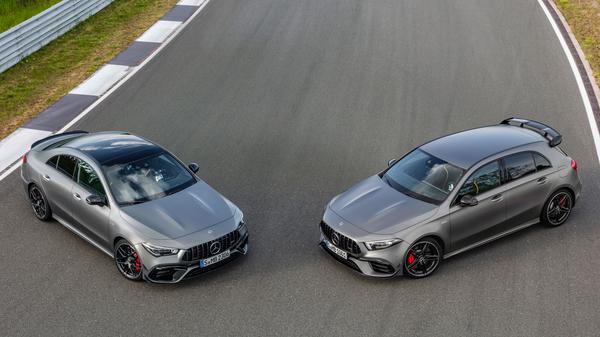 A 45 is the fastest, most powerful version of the A-Class
CLA 45 does the same for the CLA
Standard cars have 387 horsepower, S models get 421 horsepower
Mercedes-Benz has drawn back the covers on two new hardcore small cars, in the form of the A 45 and the CLA 45.
These are the most powerful versions of the
A-Class
hatchback and the
CLA
four-door coupe, and they come with some serious beans under the bonnet. Both get a turbocharged 2.0-litre engine, and come in two versions. The standard cars have 387 horsepower, while the S models have 421 horsepower. Both have all-wheel drive, and feature a new Drift mode that sends power selectively to either rear wheel, allowing spectacular slides. We wouldn't recommend using that particular feature on the public road, though.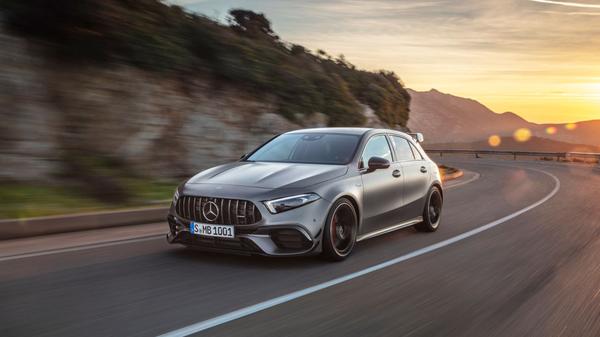 The looks build on the trend set by the still-fast-but-not-quite-as-bonkers A 35 and CLA 35, with a more extreme bodykit and plenty of aerodynamic touches. Inside, there'll be sports seats and a flat-bottomed steering wheel for a racier look, and the S cars will have yellow highlights around the cabin.
All this means that the two new cars provide some very serious competition for
Audi's RS 3
hatchback and saloon. The power means that the standard A 45 will hit 62mph from standstill in 4.0 seconds, while the A 45 S will do it in 3.9 seconds. The CLA 45 will touch the same speed in 4.1 seconds, and the CLA 45 S in 4.0. No prices have yet been announced, but we'd expect the A45 to start at about £45,000, and the CLA to be around £50,000 upwards. Both cars go on sale towards the end of the year.