Review
BMW 3 Series Estate (2019 - ) review
The BMW 3 Series Touring is a high-quality executive estate car with a distinctly sporty character, appealing to those that love to drive, but also to those that appreciate the BMW badge. It competes head-to-head with the Audi A4 Avant and the Mercedes C-Class Estate.
The Auto Trader expert verdict: ★★★★★

★★★★★
4.5
The BMW 3 Series Touring is easy to recommend for several reasons. For a start, it's one of the more practical cars of its type, with a big boot, a roomy cabin and some clever design touches to make life easier. It feels posh inside, and it's also packed with technology. However, most buyers will like the fact that it's the sharpest-driving car in the sector, rewarding its driver in a way very few cars of this size do. It's worth test-driving as close a model as possible to the one you're considering, though, as wheel sizes and suspension set-ups have a large effect on how comfortable the 3 Series is.
Reasons to buy
Impressive quality

Really sharp to drive

Large, practical boot
Interested in buying a BMW 3 Series?
How good does it look?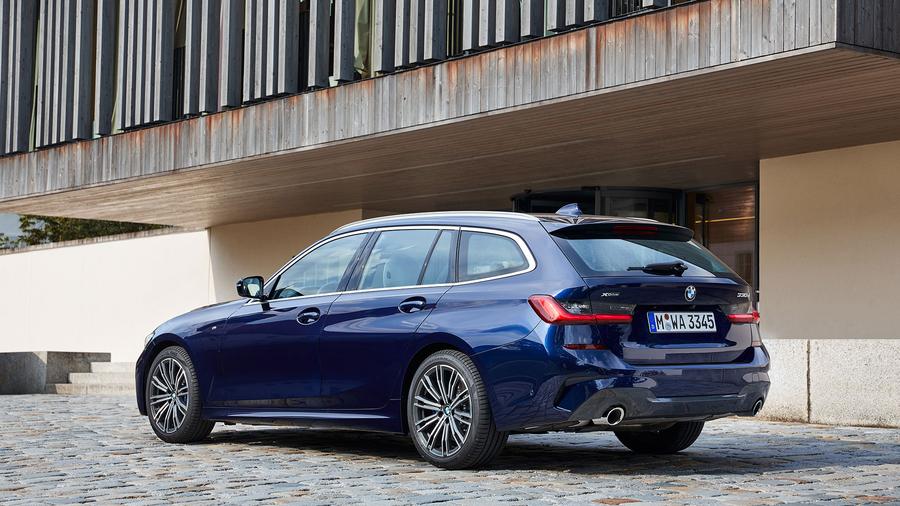 It's easy for estate cars to take on a rather boxy appearance, but BMW has always managed to make the 3 Series Touring look svelte and elegant, and that's again the case with the latest version. LED lights are standard at both ends of the car, and all versions of the 3 Series also get exhaust pipes at both sides of the rear bumper to emphasise the car's sportiness.

The top-ranking M Sport version gets further visual aggression, helping make it the most popular trim level. In comparison, the entry-level SE car is rather restrained looking, while the mid-range Sport trim makes for a good compromise.
What's the interior like?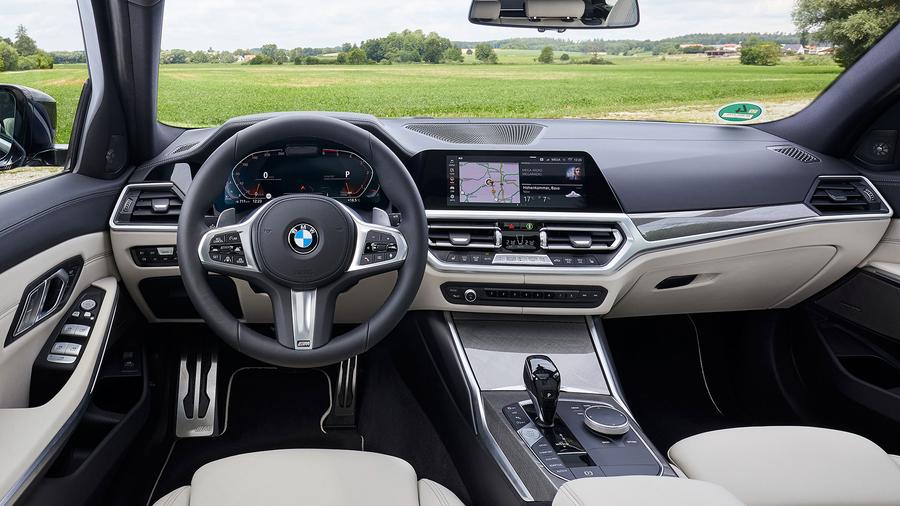 Even in its most basic form, the interior of the BMW 3 Series is very high in quality, with tactile materials and slick switches used throughout. There are several interior trim options to allow you customise the appearance of the cabin, but for the most part, the theme is dark, with modern silver accents brightening it all up. A large centrally-mounted touchscreen is very quick to react, and is complemented by a swish, digitally-rendered instrument panel that changes appearance depending on the driving mode you have selected. However, it's not standard on all versions. The driving position is quite low down, but comes with a lot of adjustment for the seat and steering wheel. The seats are wonderfully supportive, too, and leather upholstery is standard on most versions.
How practical is it?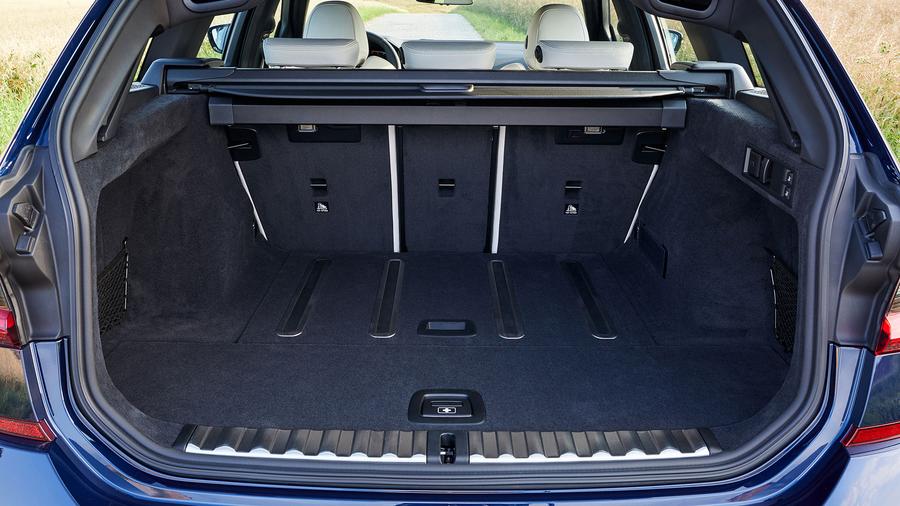 Boot space is critical in any estate car, and the good news for the 3 Series Touring is that its 500-litre loadspace holds a slim advantage over those of its two main rivals, the Audi A4 Avant and Mercedes C-Class Estate. What's more, the rear seats fold down (more or less) flat to open up an even larger loadbay, and this can be done using simple switches in the boot. It has another little trick up its sleeve, too. A bulky bootlid can be tricky to open in a tight parking space, so the 3 Series has a rear window that opens independently of the rest of the tailgate that allows you to drop smaller bags in easily. It's a really handy touch.

The BMW 3 Series is a rear-wheel-drive car by default, which means it needs a raised transmission tunnel down the centre of the car. This means whoever has to sit in the middle of the three rear seats is robbed of some foot space, although the seats either side get plenty of foot room. In terms of headroom and legroom, the 3 Series is not significantly better or worse than its direct competitors from Audi and Mercedes – which means ample space for tall adults – though many cars from mass-market brands provide a lot more rear space; the Skoda Superb for example.

Up front, there's lots of storage room, including a large bin under the middle armrest, two cupholders, a space in front of the gear lever and a decent glovebox.

What's it like to drive?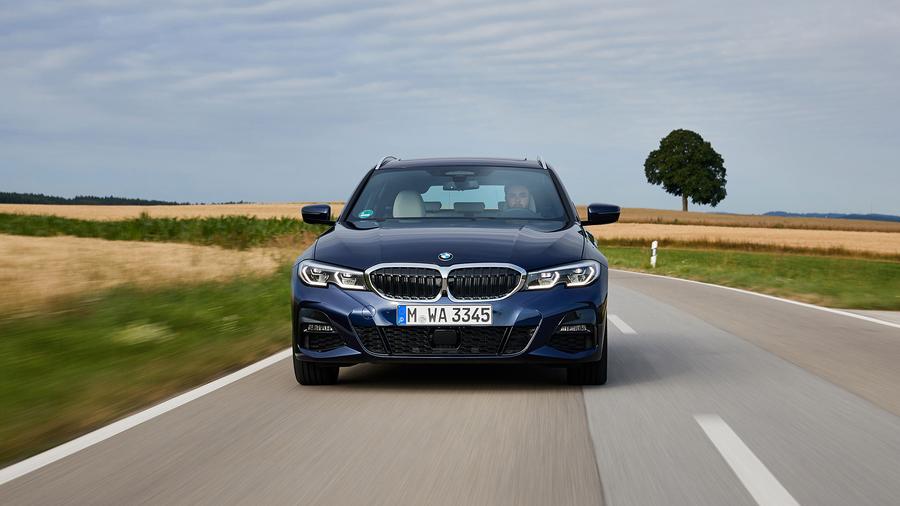 The way the 3 Series behaves on the road depends largely on the specification of the car. Even with the least hardcore of the various suspension setups fitted, the car has a very sporty character. It's grippy, controlled and keen to change direction, and the crisp, feelsome steering also helps makes it really enjoyable to drive on a twisty road, more so than any of its rivals. Be aware, though, that even with the most forgiving setup, it's still not as forgiving as some rivals. It'll still be comfortable enough for most buyers, but for others, it won't smother bumps and potholes quite as effectively as they might like.

Bear in mind, too, that the behaviour of the 3 Series is quite sensitive to the size of the alloy wheel fitted, and the bigger your rims, the less comfortable your car will be. Those in search of comfort would also be wise to resist the M Sport version, as it comes as standard with lower, firmer M Sport suspension that unsettles things further.

That said, M Sport buyers can opt to upgrade to an adaptive suspension, which allows you choose – via the various driving modes – how comfortable or sporty the car is to drive. It's well worth the upgrade if you can afford it. The handling is still brilliant, but the ride becomes more comfortable than it is in any other 3 Series, and that's regardless of the mode you select. The range-topping M340i has four-wheel drive as standard, while buyers of the 320d can also add four-wheel drive as an option to aid traction in poor weather conditions.

How powerful is it?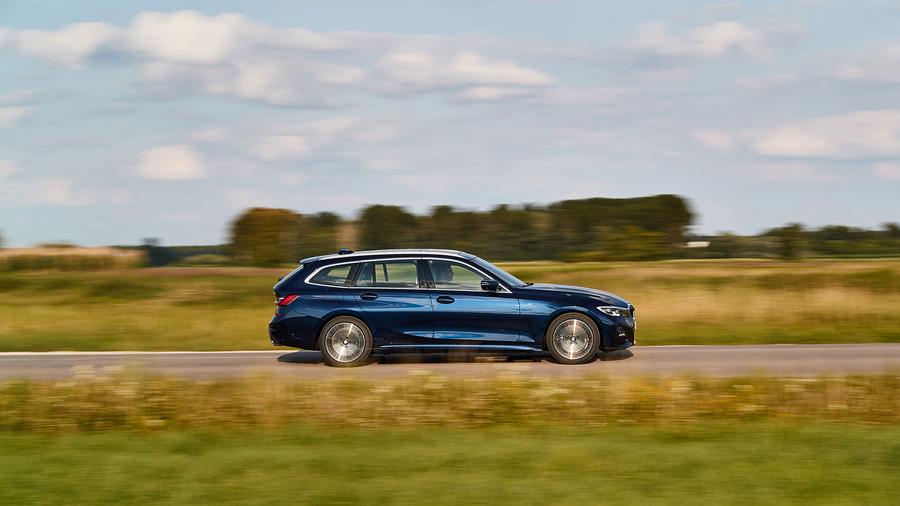 No version of the 3 Series is slow, and there's a wide range of engine options, from the 320i petrol and 320d diesel, to the 330e plug-in hybrid and M340i high-performance variant.

The 330i shares its turbocharged four-cylinder petrol engine with the 320i, and it delivers more satisfying go, capably playing the understudy to the overtly quick M340i. The latter is powered by a turbocharged 3.0-litre six-cylinder engine that sounds fantastic and produces 369 horsepower for some serious pace.

If thriftiness is more important to you (as it is to most 3 Series buyers), then diesel power is hard to ignore. The entry-level 318d will be powerful enough for most drivers, with keen responses from the middle of the rev range and upwards, but many buyers will favour the more powerful 320d, and we can see why. It pulls harder, longer and more effectively, making your progress much more relaxed, and it also disguises its considerable performance with its quietness and civility. In fact, you'll need to keep an eye on your speedo, because it's deceptively fast. The 330d kicks things up a notch further, with huge muscle available throughout the entire rev range and a super-smooth power delivery.

How much will it cost me?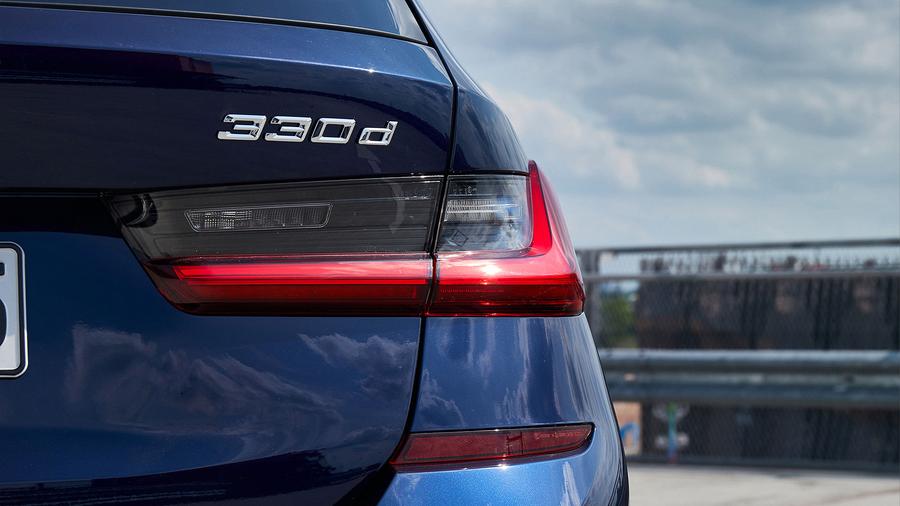 While the outright purchase costs of the 3 Series are high when compared with similarly sized cars from mainstream brands, they're on a par with direct rivals from the likes of Audi and Mercedes. So are the car's all-important resale values, which means your investment will be just as well-protected come resale time. Or, if you buy on finance, these robust residuals will help keep monthly payments a bit lower.

Meanwhile, BMW's engines are some of the most efficient in the class, meaning good real-world economy and lower tax bills for company car drivers. BMW's servicing packages also help owners keep tabs on running costs through the life of the car.

How reliable is it?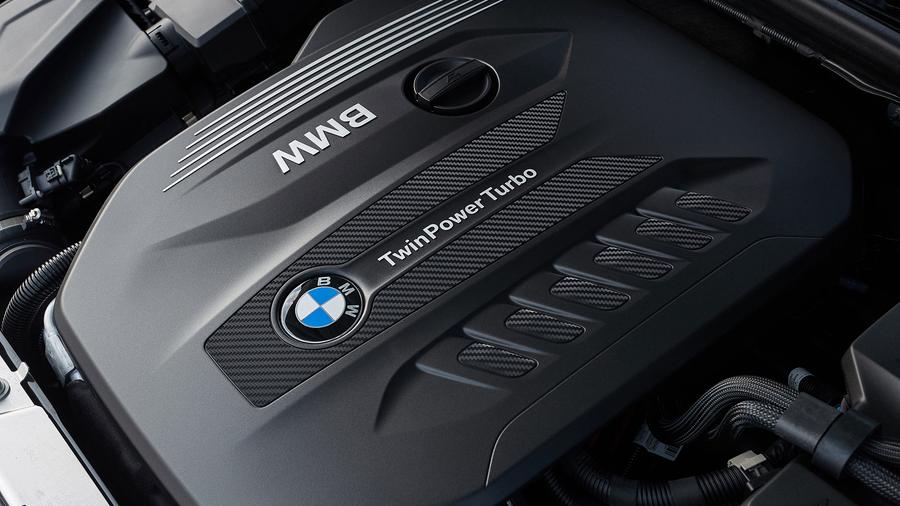 Being so new, there isn't sufficient reliability data available from the latest 3 Series to be able to make an informed judgement. Look at the record of the previous car, though, and you might be a little worried. Warranty Direct's Reliability Index gives this model a distinctly below-par score, and BMW sits disappointingly low down in the manufacturer rankings, too (although in fairness, so do Audi, Mercedes and Jaguar).

More concerning, BMW has finished stone-dead last of all ranking manufacturers in the 2017, 2018 and 2019 versions of the JD Power UK Vehicle Dependability Study. On the brighter side, our owner reviews paint a far rosier picture of BMW ownership, with very few problems reported, and like all BMWs, the 3 Series comes with a three-year, unlimited mileage warranty that includes BMW Emergency Service.

How safe is it?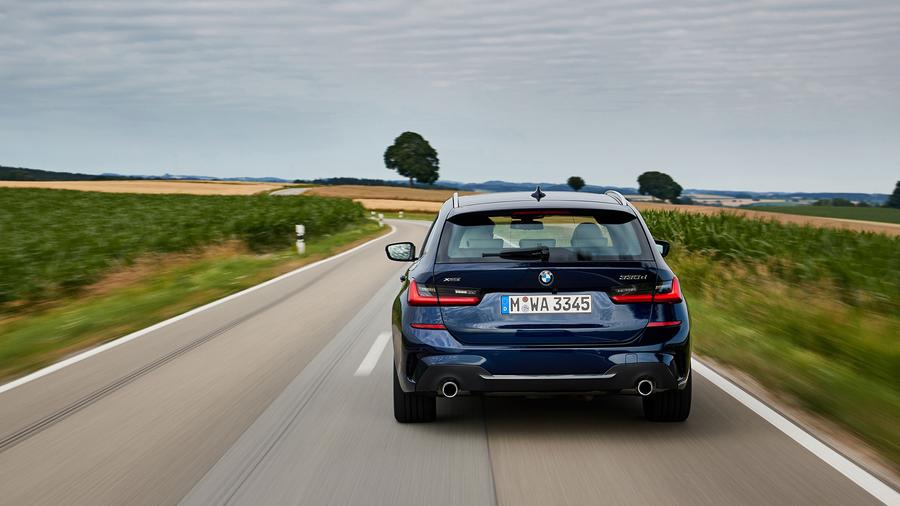 BMWs generally fare very well in the benchmark Euro NCAP safety tests. While there isn't yet a score for this version of the 3 Series, its predecessor slightly outshone its direct rivals from Audi and Mercedes.

The new car has all the airbags and active safety equipment you would expect at this price level as standard, including a system that detects other vehicles, cyclists and pedestrians and applies the brakes automatically if necessary. It can also warn the driver if they are straying out of their lane, and help them steer back into it if needs be. The car can also warn the driver about changes in speed limits and automatically reset the standard speed limiter to suit. BMW's stability control system is one of the best in the business, preventing skids and loss of traction in a quick and fuss-free manner.

How much equipment do I get?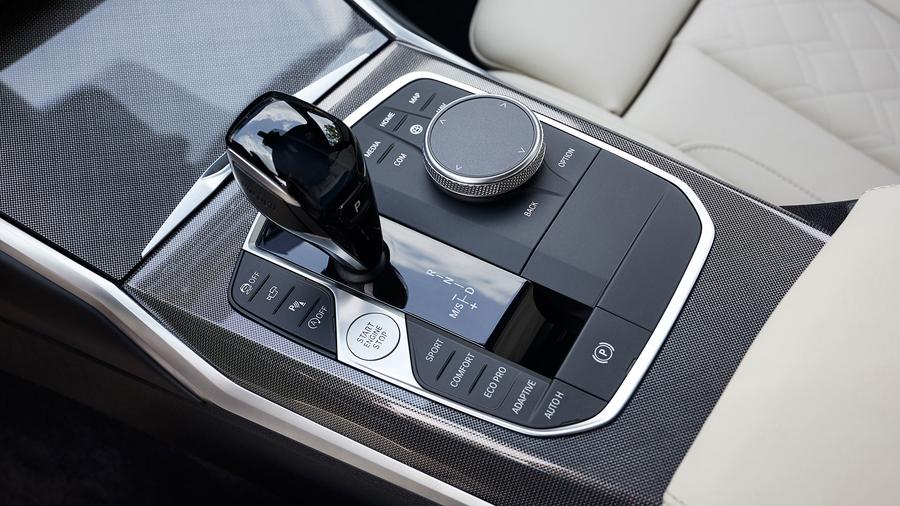 BMW uses the familiar SE, Sport and M Sport line-up for the 3 Series, though each is offered with tempting packages that group together various extras for a reasonable price. The 3 Series SE includes alloy wheels, LED exterior lighting, three-zone climate control, cool ambient lighting inside, a snazzy 'light carpet' outside to light the way to the car in the dark, heated front seats, parking sensors front and rear, a reversing camera and touchscreen infotainment with sat-nav, Bluetooth and lots more.

The Sport model adds exterior and interior embellishments, a larger fuel tank and leather sports seats, while the M Sport variant gets a lot of extra equipment, such as a head-up display, gesture control and the digital instruments, along with a much sportier appearance inside and out.

Why buy?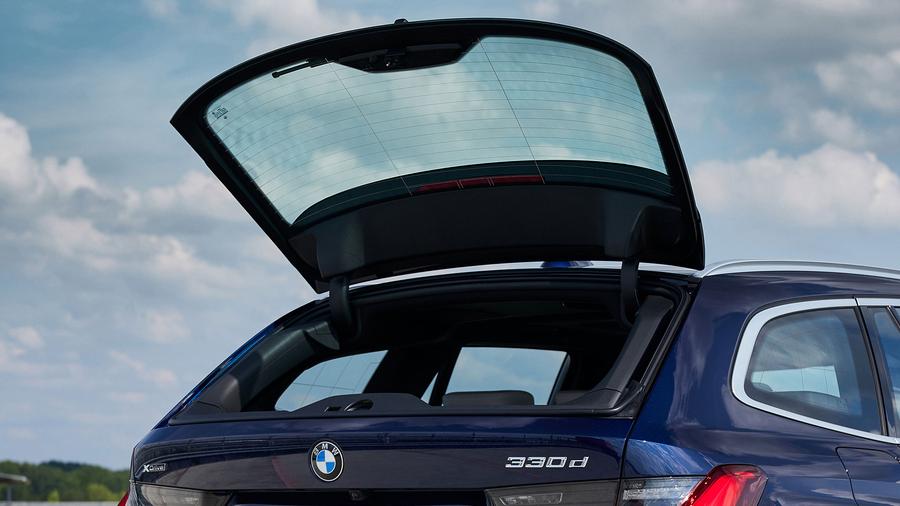 The BMW 3 Series Touring is one of the most practical cars of its type, which is critically important for any estate car, and it certainly delivers on its promise of sportiness, but it also majors on luxury, quality and technology. It should also appeal to image-conscious customers.
Interested in buying a BMW 3 Series?