Best Of Best diesel cars 2019
Diesel-engined cars have received loads of negative publicity lately, but that's unfair. In fact, the latest models are very economical and have low emissions, which are sure to appeal to lots of buyers. Here's our picks for 2019's best diesel cars.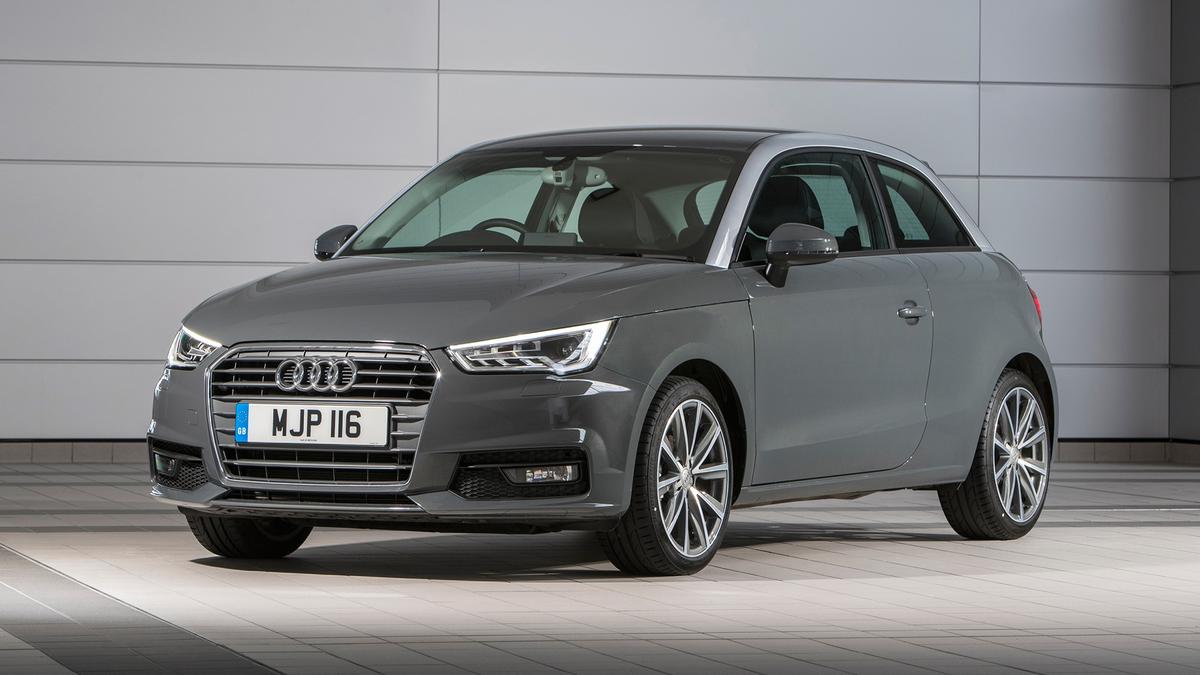 View gallery
First published: 14th August 2017
Despite what you may have read, diesel is not dead. In fact, it isn't even remotely ill; and, there's a very good reason for that – some diesel cars are among the very finest you can buy, at any budget.

As you can see below, there's a diesel car for everyone, and our list proves that a diesel engine has every right to hold pride of place in a chic supermini, a luxurious estate, and even one of the coolest drop-tops out there.

Or, what about one of the very latest SUVs? Yes, the best Mazda CX-5 is a diesel. And, if you need your car to deliver you to that business presentation a couple of hundred miles away, the diesel Octavia will do it with no trouble.

Our selection comprises:
Audi A1

Skoda Octavia

Mazda CX-5

BMW 5 Series Touring

Audi TT Roadster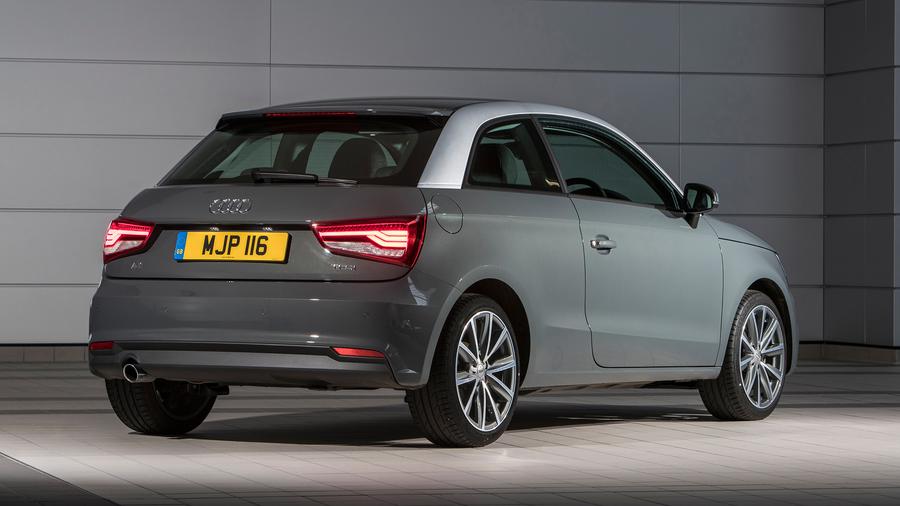 Audi A1 1.6 TDI – the trendy one about town
Some cars are efficient, others are sporty and a few are genuinely attractive, but very few have 'it'. It's hard to put a finger on what 'it' is, because it's a combination of all of those attributes, plus something extra that makes people think it's cool. There's no doubt that the
Audi A1
has 'it', though, so it's genuinely desirable and makes a great car in and out of town. Not only does it look great, the 1.6-litre engine gives it a good blend of pace and economy, and the beautifully built interior has plenty of standard kit.
Our pick of the range: 1.6 TDI Sport

List price: £18,245

CO2 emissions: 97g/km

Fuel economy:76.3mpg

Boot space: 270/920 litres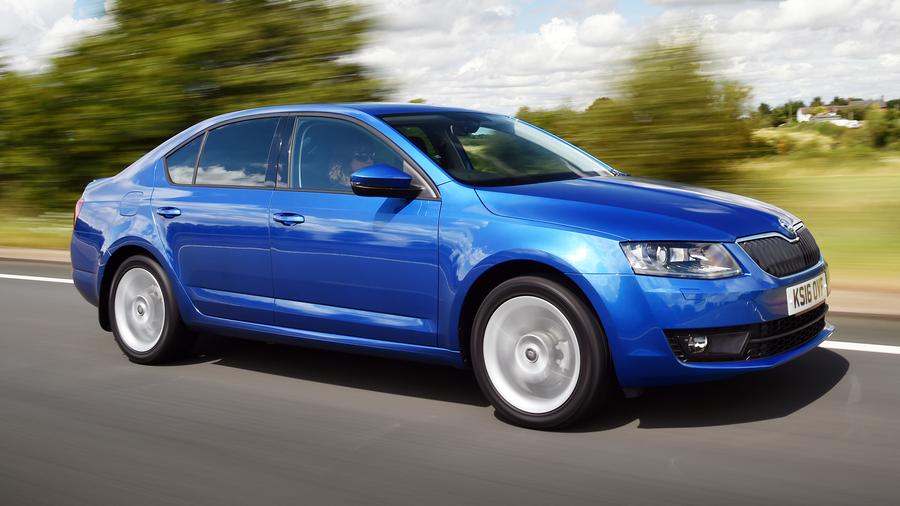 Skoda Octavia 1.6 TDI – the high-mileage for business one
There are cars you buy with your head, and simply get on with owning them, but there are others that you buy because they're the sensible choice, only to find that you genuinely enjoy owning and driving them. Without a doubt, the
Skoda Octavia
is one of the latter. The sensible side of you will love the fact that it's keenly priced, can do more than 70mpg, and has a boot so big it echoes. Then, when you live with it, you'll start to enjoy an interior that has a properly high-class feel, take advantage of all the features that come as standard, and relish just how good the car is to drive.
Our pick of the range: 1.6 TDI 115 SDE DSG

List price: £21,840

CO2 emissions: 103g/km

Fuel economy: 72.4mpg

Boot space: 590/1580 litres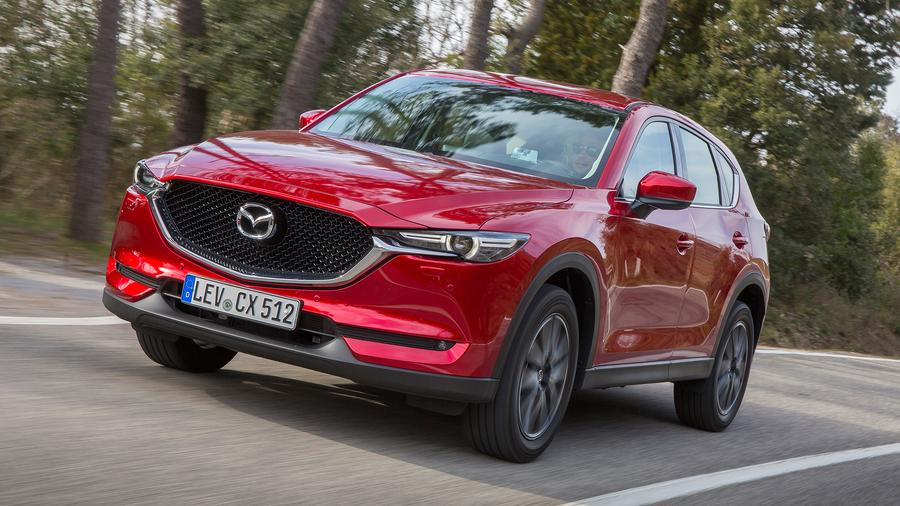 Mazda CX-5 2.2d – the one that's an economical SUV for the family
There's something that doesn't quite compute about sitting high up in an SUV and managing an average of almost 55mpg. Yet, that's just what you can do in the
Mazda CX-5
. On top of that, it also looks pretty cutting-edge for an SUV; it has loads of standard equipment; and, our preferred Sport Nav model comes with some particularly sharp-looking alloy wheels. The cabin feels high-quality, and there's enough adjustment for anyone to get comfortable at the wheel. Last, but not least, the CX-5 is a match for the very best in terms of space, practicality and helpful touches, so it'll cope quite easily with all your family can throw at it.
Our pick of the range: 2.2D 175ps AWD Sport Nav

List price: £31,395

CO2 emissions: 142g/km

Fuel economy: 54.3mpg

Boot space: 506/1620 litres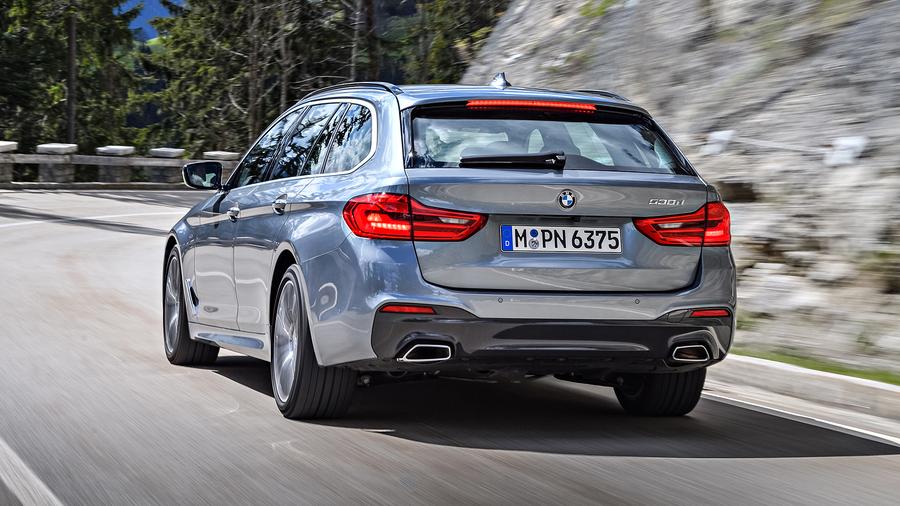 BMW 5 Series Touring – the executive car and a load-carrier all in one
The 5 Series saloon is already one of the finest executive cars you can buy, so the
BMW 5 Series Touring
couldn't be built on a better base. It means that not only is the interior roomy and luxurious, the engine is also smooth, strong and pleasingly economical. Most importantly, this Touring estate is big, too, especially where it counts – in the boot. It has 570 litres of space, which you get at through an electrically operated tailgate; and, there are various hooks and nets to keep all your luggage in the same place at the end of the journey as it was when you put it there at the start of the journey.
Our pick of the range: 520d M Sport

List price: £42,035

CO2 emissions: 119g/km

Fuel economy: 62.8mpg

Boot space: 570/1700 litres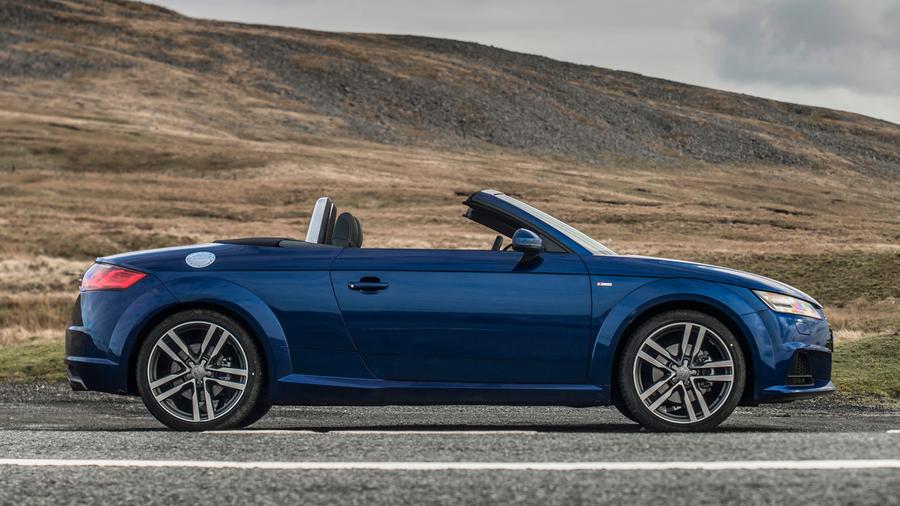 Audi TT Roadster – the economical open-top one
The last thing you want is to have the coolest-looking drop-top around, only for it to sound like an old tractor when you fire it up. The
Audi TT Roadster
doesn't do that. Its diesel engine is smooth and cultured, and has enough power to give the TT genuinely engaging performance. This open-top TT also has one of the most classily understated interiors around, but this isn't a car to take for a three-week tour of Europe, because the small boot means you'll lose days doing laundry. Instead, it's the sort of car to take on a week-long tour of Scotland, where it'll thrill and cosset in equal measure.
Our pick of the range: 2.0 TDI Sport

List price: £33,435

CO2 emissions: 129g/km

Fuel economy: 58.9mpg

Boot space: 280 litres