Expert Review
Audi A4 Avant Estate (2019 - ) review
The Audi A4 Avant has some of the fiercest competitors anywhere in motoring, but it more than holds its own. Read our review to find out how.
The Auto Trader expert verdict:
The Audi A4 Avant will be near the top of any prestige estate car buyer's shortlist, and it thoroughly deserves its place there. It's enjoyable and comfortable to drive, a joy to sit in, practical enough for a family and very competitive on kit and cost. One of the best cars of its type.
Reasons to buy:
Effortlessly desirable
High-quality interior
Good to drive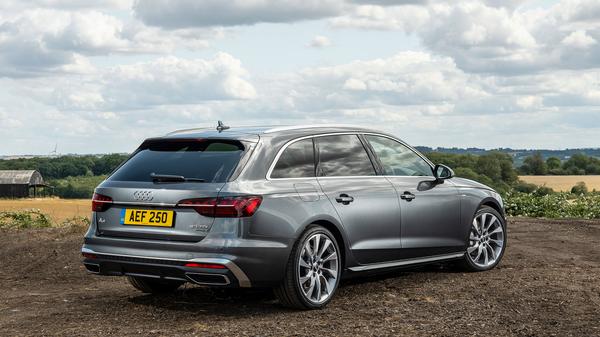 Running costs for a Audi A4 Avant
The battle between the
Audi A4
, the
BMW 3 Series
and the
Mercedes-Benz C-Class
is one of the most tightly fought anywhere in motoring. The margins are super-slim in pretty much every area, and none more so than in this one. They'll all cost you around the same to buy, they'll all protect your investment pretty well with very similar resale values, and with very similar figures across the board for CO2 emissions, fuel economy insurance groupings and maintenance, they'll all cost you a very similar amount in day-to-day running costs. As a result, you shouldn't look to the figures to make your buying decision for you, but on the plus side, it's nice to know that whichever you decide to plump for, you won't be losing out to any great degree.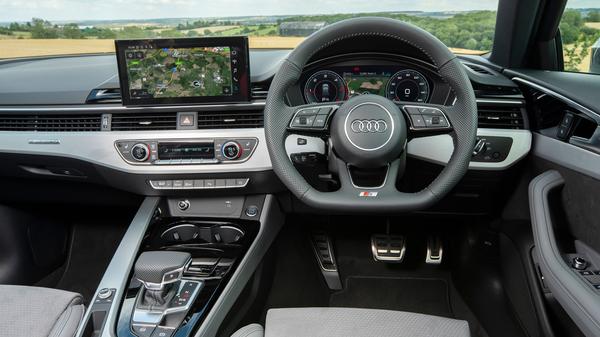 Reliability of a Audi A4 Avant
Audi
has never fared particularly well in customer satisfaction or owner reliability surveys. Take the JD Power UK Vehicle Dependability Survey as an example. Audi finished in the bottom three of all the manufacturers in the study last year, and that's also been the case for the few previous years. However, our owner reviews are far more complementary about the A4's dependability, with very few complaints reported. The car comes with a standard three-year, 60,000-mile warranty.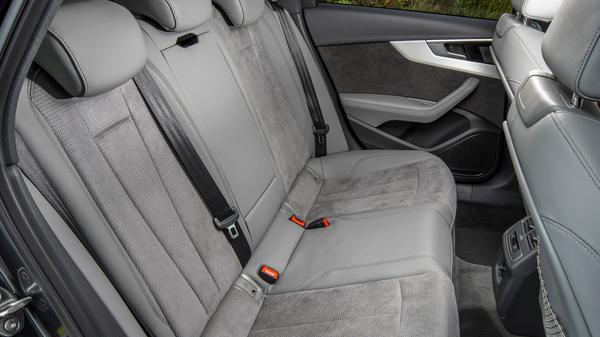 Safety for a Audi A4 Avant
The Audi A4 is pretty well equipped as standard, with all the usual boxes ticked when it comes to keeping you and your passengers safe and sound. That means you get six airbags, anti-lock brakes, traction and stability control. For even more security, there's also cruise control, reversing sensors to help you park, and a pop-up bonnet to protect any pedestrians you may accidentally hit. There is also a system that'll brake for you to prevent a crash around town. If you want to spend a bit more, then there are a huge number of active systems you can pick from the options list. These include an adaptive cruise control and lane assist system that is so advanced the A4 can almost drive itself. Traffic sign recognition, cross traffic assist and a head-up display are all available to those with deep enough pockets.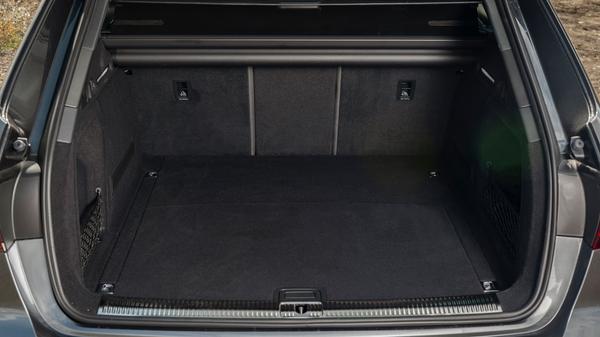 How comfortable is the Audi A4 Avant
Audi is renowned for its high quality interiors, and yet again, the firm has crafted a driving environment that feels very plush indeed. The materials are dense and thoughtfully finished, while the fit and finish demonstrates surgical levels of precision. The dashboard design is simple and easy to navigate, with most functions being operated through the infotainment system. The collection of buttons and dials that once controlled the system has now been replaced by an interface that's fully touchscreen, which some will like and others won't. The new system does work quite well, though, provided you invest a decent slice of time in getting to know it, and the high-def screen looks fab. What's more, Audi's cool configurable digital instruments – in place of analogue ones – are now standard across the range. Finding a comfy driving position is easy, and all-round visibility is clearer than in many rivals, too. This is a critical area for any estate car, and the A4 Avant does a good job. Boot capacity is among the most generous in the class, even though the boot of the facelifted car is actually a fraction smaller than that of the pre-2019 A4 due to the fact that much of the mild hybrid gubbins sits beneath the floor. What's more, the seat fold down flat to open up 1495 litres of space, another impressive figure. Those in the back get a very generous amount of legroom, and rear headroom is also fine, even if passengers that are much over six feet tall could feel their heads brushing the roof lining. A high transmission tunnel eats into the amount of foot space across the back row, so carrying three in the back might be a wee bit of a pinch, but it's the same story in all of the A4's major rivals. All of this makes the A4 Avant a very capable family car. The A4 delivers a driving experience that'll be perfect for the vast majority of the people who'll buy it, because it does everything you want it to. It's not the most agile car of its type, and nor is it the most comfortable, but it really isn't far behind the very best on either score, doing a really great job in both areas. If you're looking for a blend of both abilities, then the A4 is about the best compromise you'll find. That's the case on the standard suspension that you'll find on Technik and Sport-trimmed cars. S line cars have a suspension that's lowered by 23mm, and we couldn't detect any significant loss in comfort (although it should be noted that this was on immaculate Italian roads and the situation may well be different when faced with the scruffy surfaces of the UK). Range-topping Vorsprung models come with an adaptive suspension that alters its behaviour according to the driving model you select, but we haven't had a chance to try it yet.
Features of the Audi A4 Avant
All versions – even the entry-level Technik models – get alloy wheels and LED technology in the headlights, rear lights and daytime running lights. Sport models get various metallic trims and beefier bumpers and side skirts for a racier look, while S line cars look even racier with bespoke bumper designs, rear privacy glass and cool, swooshing indicator lights. The amount of standard equipment you get with the A4 greatly improved during its 2019 facelift. Like before, the entry-level trim - now named Technik – comes with front and rear parking sensors, three-zone climate control, cruise control, an electric boot lid release and a very decent infotainment system, but it now adds items as standard that were once confined to the optional Technology Pack. These include sat-nav, heated front seats, digital instruments and a reversing camera, all of which is very desirable stuff. Upgrading to Sport trim earns you leather upholstery, LED interior lighting, sports seats and a slightly different interior finish, while S line trim gives you lots in the way of styling enhancements, but not a great deal in the way of extra luxury kit. The same goes for the Black Edition, but the range-topping Vorsprung gives you the lot, including a sunroof, electric seats, adaptive suspension, massaging seats, head-up display and an upgraded sound system.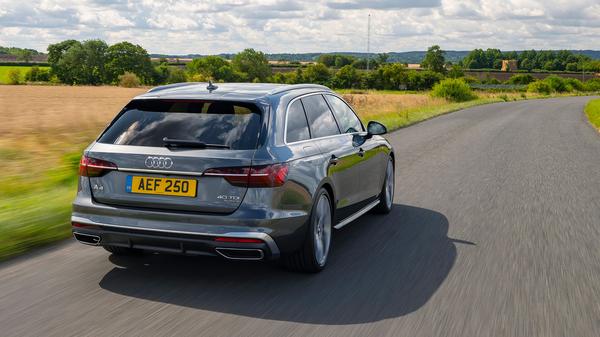 Power for a Audi A4 Avant
There are a whole bunch of engines available in the Audi A4, some petrol, some diesel, and most of them are fitted with mild hybrid technology to make them more efficient than they would otherwise be. We've only driven one of each so far, and of those, the diesel will be most popular. It's a 2.0-litre with 163 horsepower, and it feels impressively muscular from the mid-range upwards, so it's capable of very impressive pace. It does feel a tiny bit reticent to get going right at the bottom of the rev range, but that's less to do with the engine and more to do with the seven-speed twin-clutch automatic gearbox. When you get your foot down, the 'box takes a second to figure out the best way of delivering the pace you're asking for. Once it does, though, you're away, and what's more, the engine always stays smooth and quiet, contributing to the A4's very civilised on-road demeanour. The petrol we've tried is the 40 TFSI, containing a 2.0-litre turbo petrol with 190 horsepower. It does everything any self-respecting diesel-phobe would want it to. It's perky, flexible, has a good turn of speed and, if anything, it's even smoother and quieter than the diesel. It's a better fit with the twin-clutch automatic gearbox, too, so it doesn't suffer the same initial hesitance, although do bear in mind that it'll be a lot thirstier.