News
BMW i3 production ends
RIP i3? Not necessarily, given the ideas and tech developed for BMW's pioneering electric car live on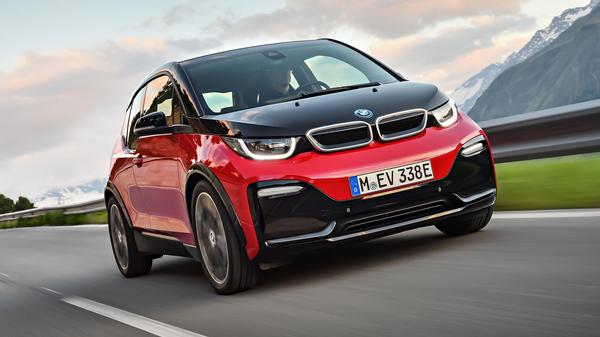 News comes that production of BMW's pioneering
i3
will come to an end in July, this quirky hatchback setting the brand on its path to electrification and laying the ground for more recent products like the
iX electric SUV
.
Launched in 2013, the i3 was the first product of BMW's electrified i sub-brand and was soon followed by the
i8 hybrid sports car
. Both showcased new technology, materials and production techniques in parallel to BMW's existing petrol, diesel and hybrid saloons, estates and SUVs. Compared with rivals this head start seems to have paid off, too. Mercedes, for all its technical might, pinned its electrified hopes on adapted versions of its ICE (internal combustion engined) product range which, while polished, lack range and performance. Only now does it have its first pure electric car,
EQS
. Audi has followed a similar path, its first pure electric car the
Q4 E-Tron
itself based on a common platform shared with VW, Cupra and Skoda while the E-Tron GT shares much with the Porsche Taycan.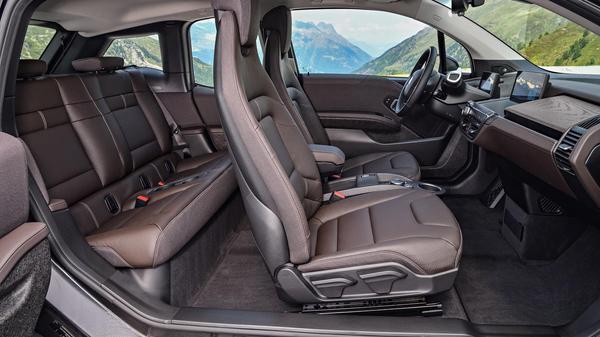 Selling the i3 under a dedicated sub-brand meant BMW could also develop a new styling language for its electric products, the futuristic appearance still looking fresh even as production ends. Under that radical looking skin the i3's carbon fibre construction was the first mainstream use of a material usually reserved for ultra-exotic supercars, BMW leaving the weave visible when you open the doors to underline the point while carrying the technology into cars like the 5 Series and 7 Series and new iX. Extensive use of recycled materials for the interior and all-digital displays were also ahead of the curve.
At launch the i3 came with a small 22kWh
battery
, the fact it could barely go 100 miles on a charge meaning it was only really viable as an urban runabout. But BMW also offered a range extender (or REx) version with an onboard generator made from an adapted 647cc scooter engine. It didn't power the wheels but it could generate electricity to keep the i3 moving when the battery ran out, technology now making a resurgence in everything from
hybrid Ford Transits
to the new e-POWER version of the
Nissan Qashqai
. Mazda has also promised a range-extender version of its
MX-30
, addressing criticism of its limited range. And why not, given the REx version of the i3 could travel nearly 200 miles on a combination of battery power and just nine litres of petrol, taking advantage of its light weight and surprisingly aerodynamic profile.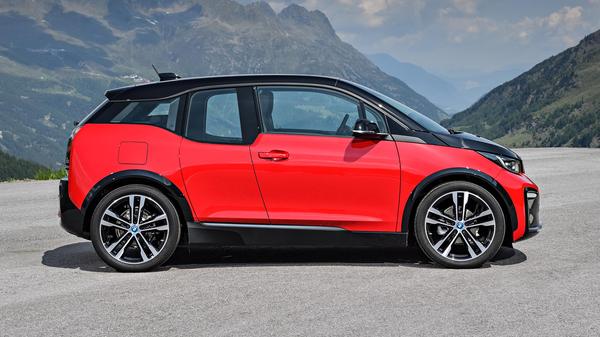 The original i3 was updated in 2017 with a bigger 33kWh battery and addition of a sportier S version, the range extender dropped in 2018 with the arrival of a 42kWh battery good for nearly 200 miles between charges. You may hear these three versions referred to respectively by the 60Ah, 94Ah and 120Ah designations BMW used in its own pricelists and other material.
There's more to the i3, though. On the recent launch for the iX BMW explained how old i3 batteries are already being gathered into energy 'farms' capable of storing electricity for the grid, demonstrating how electric car batteries no longer capable of powering vehicles might enjoy a second life in less intensive applications. If all this has you belatedly lusting after an i3 then don't worry. There are nearly 10,000 of them on British roads and, if you want one, over 400 are
for sale right here on Auto Trader
, ranging from early versions through to as-new examples. Given the acclaim you'd have to bet it's a relatively
safe place to put your money
for the longer-term, too. Production of the i3 may have ended, then, but we'll consider this the end of a chapter, not the whole story.