BMW iX
New from £70,985 / £1,079 p/m
How long will it take to charge?
Results based on 76.60kWh BMW iX battery
0

For a part charge (up to 0 miles)

0

For an 0% charge 0
You can charge this vehicle in 34 minutes at its fastest charging speed of 350 kW
* We have used data from the manufacturer to estimate these charging times, they are only a guide. Charging times for some speeds may not have been provided.
Is the BMW iX SUV a good car?
Read our expert review

Words by: Dan Trent
"Pitched as a technological showcase, the iX is BMW embracing its electrified future in confident style. If the SUV proportions look conventional everything beneath it is cutting edge, and top spec versions of the iX promise over 300 miles of range with powerful performance and a formidable array of technology to support every aspect of ownership. Though the boot is a little on the small side the spacious, minimalist cabin has room for all the family and, whether you choose to drive yourself or let the various driver aids take the strain it feels a generation on from rivals like the Mercedes-Benz EQC and Audi E-Tron."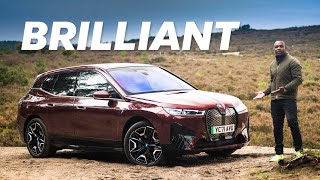 Read the review by category
Running costs for a BMW iX
While the SUV stance sets it apart, the BMW iX rivals premium electric cars like the Mercedes-Benz EQS, Porsche Taycan and Audi E-Tron GT, and will likely appeal to a similar audience. It's an unashamedly indulgent purchase but for those running it on the company it could reap huge savings in Benefit In Kind over a petrol, diesel or hybrid SUV of equivalent standing, while for private buyers zero VED and other incentives make the purchase price more palatable. Running costs will also be very attractive, especially if most if your driving can be covered by off-peak home charging without having to hook up to expensive public fast chargers.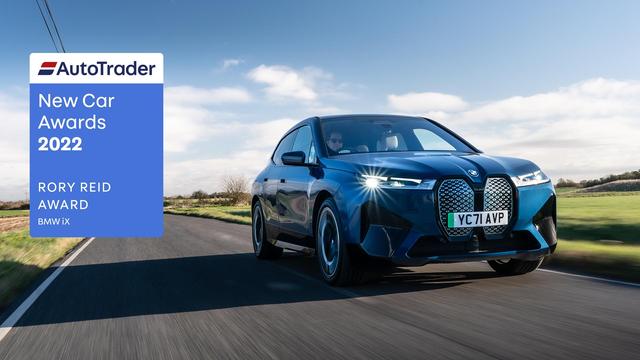 Reliability of a BMW iX
The technology underpinning the iX is all brand-new, but BMW has been building electric (and electrified) cars for some time now, and the fifth-generation electric powertrain benefits from this extensive experience so should be dependable. Whether the same can be said of the tech is another matter – with a suitably connected smartphone in your pocket you should be able to unlock, start and drive the iX without the need for a key but, on the day, our test car refused to cooperate. Not necessarily something in BMW's control but, given a phone glitch could see you locked out of your iX, we'd probably keep the key on us just in case. Given so much of the car depends on connected services and syncing with your phone a wobble like that does cause concern.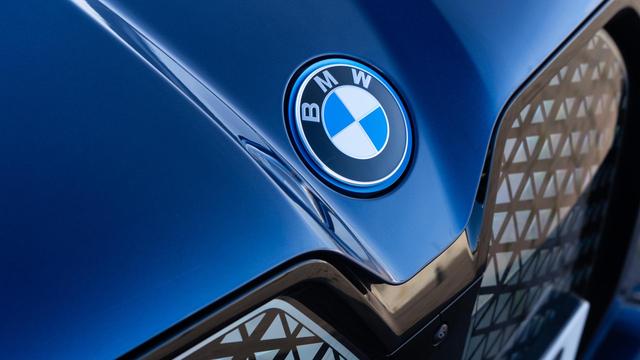 Safety for a BMW iX
Some of the driver assistance tech on the iX is so ahead of the game BMW is holding some back while regulators play catch-up, but even out of the box there are cameras, sensors and electronic aids to cover everything from cruising along the motorway to remote control parking from your phone. The Assisted Driving is so clever you can basically control the car with little more than a hand resting on the wheel, as it steers, brakes and accelerates according to a combination of cameras and GPS positioning technology. It would be easy to get complacent about this but when the car hands back control to you it can happen abruptly and without warning, as it did with us half way round a tightly curved motorway slip road. On UK roads we also noticed the speed limit recognition system didn't always clock temporary gantry limits, meaning you can't depend on the car to adjust its speed automatically and need to maintain your concentration at all times. Which probably isn't a bad thing.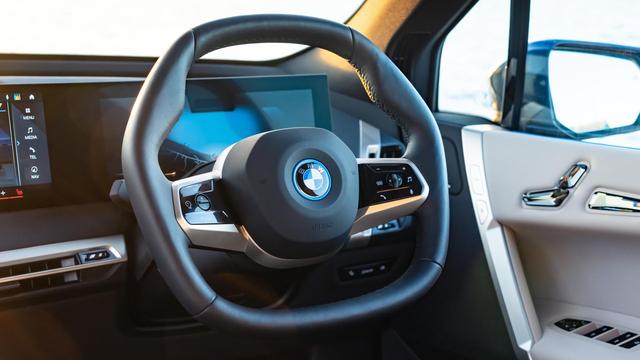 How comfortable is the BMW iX
The iX uses the silence of its electric propulsion and the considerable weight of its battery pack to its advantage in terms of both refinement and ride comfort. Top-spec xDrive50 models like the ones we drove on the German launch event feature air suspension, which can adapt to the road conditions, your mood and the mode you've chosen to drive in. As such it can float like a limousine or carve corners like the sporting saloons BMW is traditionally known for, the active noise function created by Hollywood composer Hans Zimmer providing a suitably futuristic score and some groovy sound effects the kids will probably love. You can turn it off once the novelty wears off… Driving the iX with the standard suspension on the xDrive40 on British roads reveals it's still refined and comfortable, even with this more basic set-up. We loved the minimalist design and thoughtful combinations of materials and textures used throughout the interior of the iX too, this sense of luxury helping driver and passengers alike relax into the journey. And because it's been designed from a clean sheet of paper BMW has been able to maximise cabin space, with lots of adjustment in the driving position, tons of leg- and headroom in the back and even a usable central seat on the rear bench. The only disappointment is how much the bodywork intrudes on the boot opening – the door looks massive but the load area is actually a fraction smaller than that of an iX3.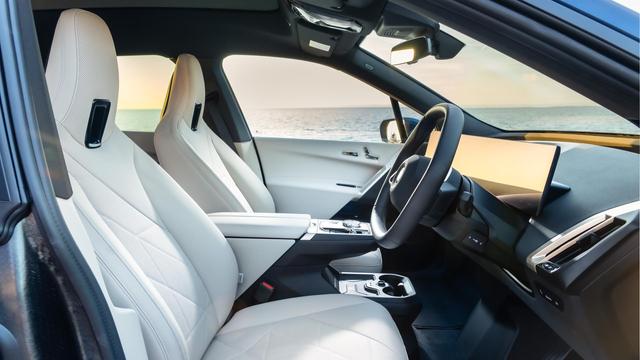 Features of the BMW iX
In the modern fashion BMW has decluttered the interior of buttons and switches with what it calls 'shy tech', leaving control of everything from ventilation to infotainment to the mercy of voice, touch or even gesture control. If that's not your bag there is, thankfully, the traditional turn and push rotary controller on the central armrest but it's clear the iX is very much designed for the iPhone and smart speaker generation, with nearly everything controlled by app-like interfaces or 'Hey BMW' voice activation. It's pretty bewildering at first but you can at least programme your favourites into the main swipe-down menu and the foundations of the operating system will be familiar to anyone graduating from an existing BMW. What buttons do remain – such as the crystal effect seat adjusters on the doors - look and feel expensive, and the iX seems a huge leap in both style and function over any other BMW.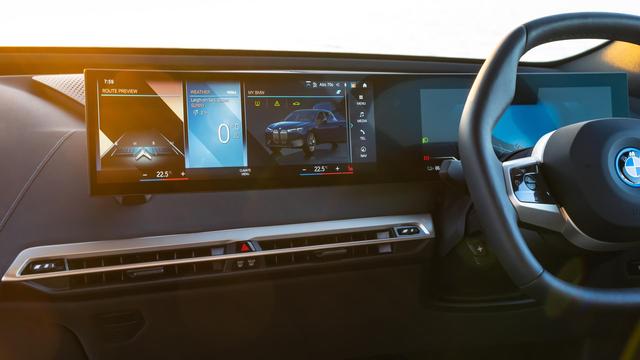 Power for a BMW iX
There are two power levels to choose from, badged xDrive40 and xDrive50. A 600 horsepower iX M60 has also been announced, engineered by the team behind all BMW's high-performance models. The xDrive40's 326 horsepower sounds relatively modest in that context but feels anything but on the road. The (relatively) smaller battery on this model has official range of 257 miles, though in the cold weather we tested it in that dropped to just under 200 miles. Fairly typical for anything this side of a Tesla but not quite enough to get you from Leeds to London on a charge. For that you need the xDrive50. Its 523 horsepower comfortably outguns the Mercedes-Benz EQC and Audi E-Tron S while the bigger battery is good for an official 380-mile range. Overall the iX is reasonably efficient too, the clever adaptive regeneration harvesting energy according to both traffic detected on the cameras and the corners or gradients it knows are coming through the navigation. In stop-start situations a simple nudge to 'B' mode on the gearbox opens up true 'one-pedal driving' for chilled city driving.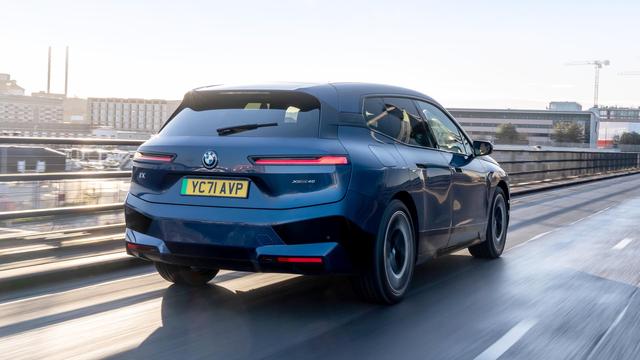 Lease deals
These deals are based on terms of 8,000 miles, for a 36 month lease with a 6 months initial payment.
Standard equipment
Expect the following equipment on your BMW iX SUV. This may vary between trim levels.
Related articles and reviews
BMW iX SUV (2022 - ) review
Combining luxury and technology in one boldly styled package, the BMW iX is an electrified premium SUV with a difference